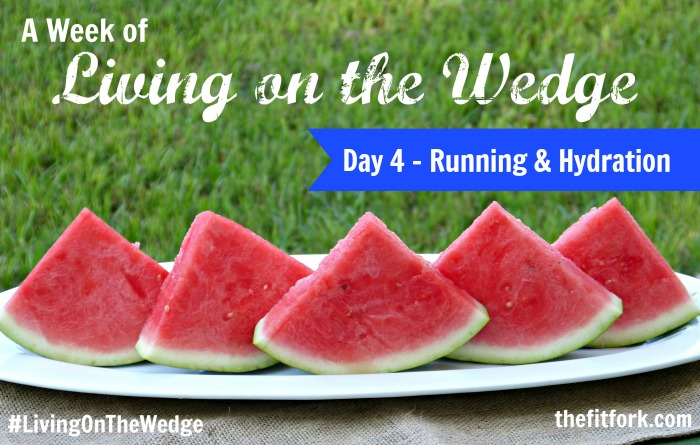 First of all, happy Independence Day! I'll be celebrating the Fourth of July by running one of my favorite races in town, the Freedom 5000.  All I'll be thinking about while zooming through the forecasted 90 degree heat is grabbing a big slice (or two) of watermelon that is waiting at the finish line. There will be hundreds of cold, crisp watermelons served up for rehydrating refreshment – it's pure heaven and perfect for the patriotic, post-race party. Check back tomorrow to find out if I won and how much watermelon I ate when I was done!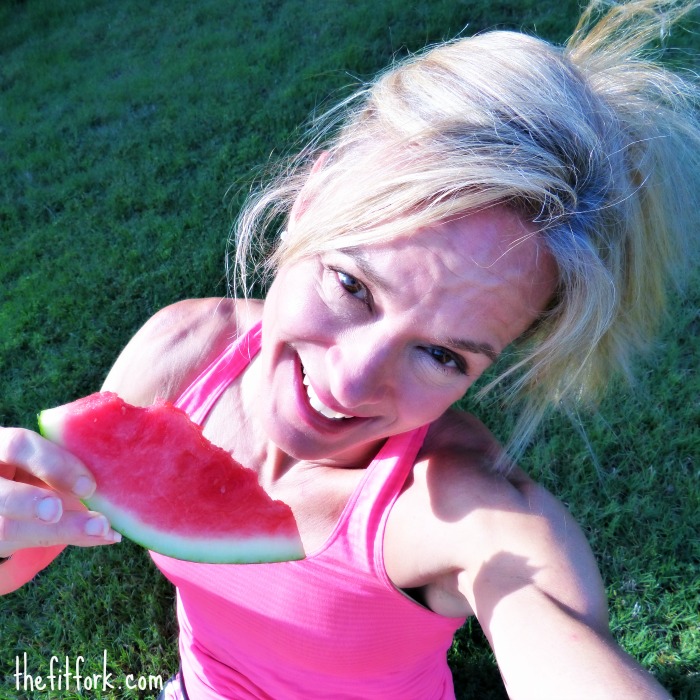 I will definitely run for watermelon, any time any place! The natural carbohydrates give me plenty of energy to hit the road, take on the trail or tackle the treadmill. Because watermelon is 92% water, it is also a super way to keep my hydration levels in check before, during and after a run.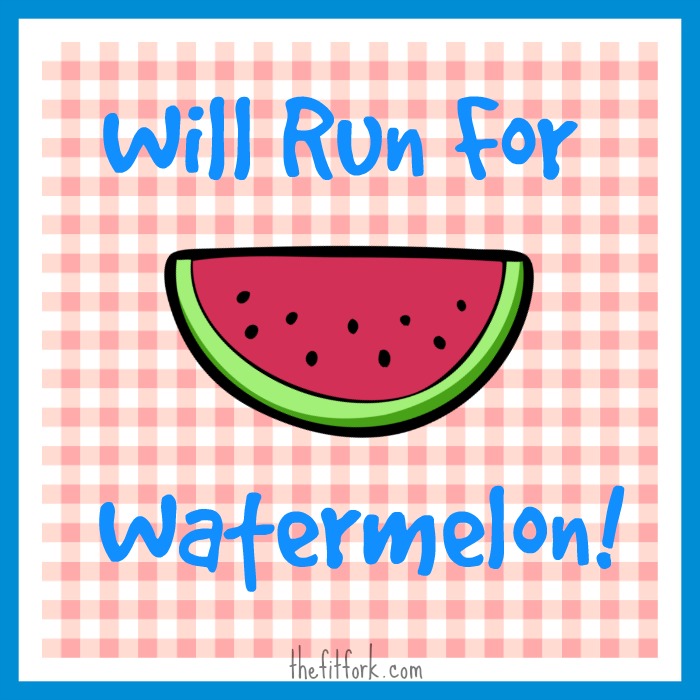 Eating 8-ounces of watermelon is like drinking almost that same amount of water – but in addition, you get natural sugars, some electrolytes, vitamin A, vitamin C, and lycopene. Research has shown that drinking watermelon juice (simply pureed watermelon flesh) aids in athletic performance just as much as consuming a sports drink like Gatorade but you also get the benefits provided by powerful antioxidents. Also, as I mention on Day 2 of #LivingOnTheWedge, the L-citrulline amino acid found abundantly in watermelon juice can also lower an athlete's heart rate and instance of delayed-onset muscle fatigue. So, drink up!
In the heat of summer, a runner can become dehydrated easily, losing quarts of water through sweat. If not replaced adequately, you'll suffer from fatigue, decreased performance, muscle cramping and worse. However, it is just as dangerous to drink too much fluid as too little. Determining your personal fluid replacement rate is a proactive way to stay hydrated and healthy. Runner's World has a Hydration Calculator that will give you a rough estimate based on weight, temperature and pace. However, I would also suggest performing a "sweat test" for a baseline personal estimate. Before a timed run, weigh yourself with the full water you plan to carry along. Afterward, note the length of time you ran and then get back on the scale with the remaining contents of the water bottle. The weight lost is how much MORE fluid needs to be consumed during runs of the same duration in similar conditions.
So, it's time to get juicing – I think you'll love these ways to incorporate watermelon juice into your running routine.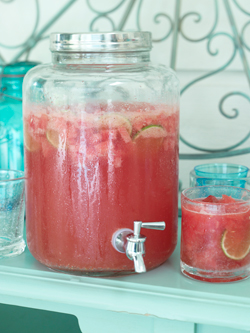 Watermelon Agua Fresca – Carry along some of this refreshing watermelon goodness in your water bottle! I've also done a version where I added a Nuun Hydration Electrolyte Tab (they make a watermelon flavor!) for an extra boost.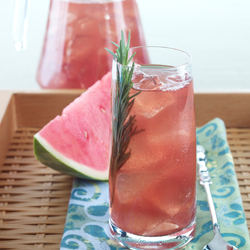 Watermelon Pomegranate Green Tea – This drink is perfect if you need a pick-me-up before or during your run. Swap the green tea for caffeinated black tea as a bit of caffeine can actually help improve sports performance. Plus, other research indicates that the bioactive compounds in pomegranate juice help reduce muscle soreness – just as watermelon juice does!
Come back tomorrow to check out my Creamy Watermelon Smoothie recipe, it's so delicious and nutritious and perfect post-run or just hanging out by the pool. You don't want to miss this one!
How are you celebrating the 4th of July, will you run or eat watermelon?  Please share in the comments below and/or join my group #LivingOnTheWedge Pinterest board to share your love for watermelon.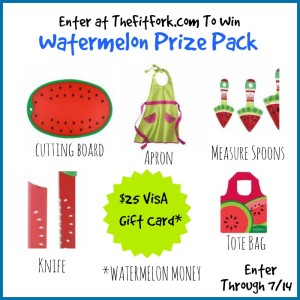 Also, check out all the other posts on watermelon I'm featuring all week and don't forget to enter the giveaway for a great Watermelon Prize Pack!
The National Watermelon Promotion Board is providing me with compensation to share my love of watermelon. However, the opinions and content (unless otherwise noted) shared are my own and NWPB did not tell me what to say or how to say it.