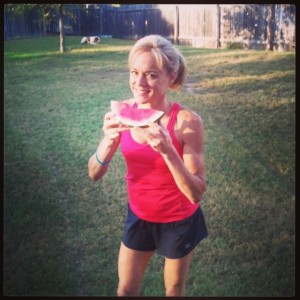 The summer season takes too long to get here and then leaves so fast.  I'll personally miss the extended daylight to get in all my outdoor activities and wearing running shorts, flip flops and a ponytail 24/7! At least in Texas, we have a few more weeks (make that months) of warm weather to pack in some farewell picnics and patio dining. I don't know about you, but I adore al fresco dining – something about eating outdoors makes me eat slower, savor the actual taste off food and linger a little longer over good conversation. With Labor Day weekend coming up, my family, friends and I will have plenty of opportunity to bond in the back yard and down at the boat dock.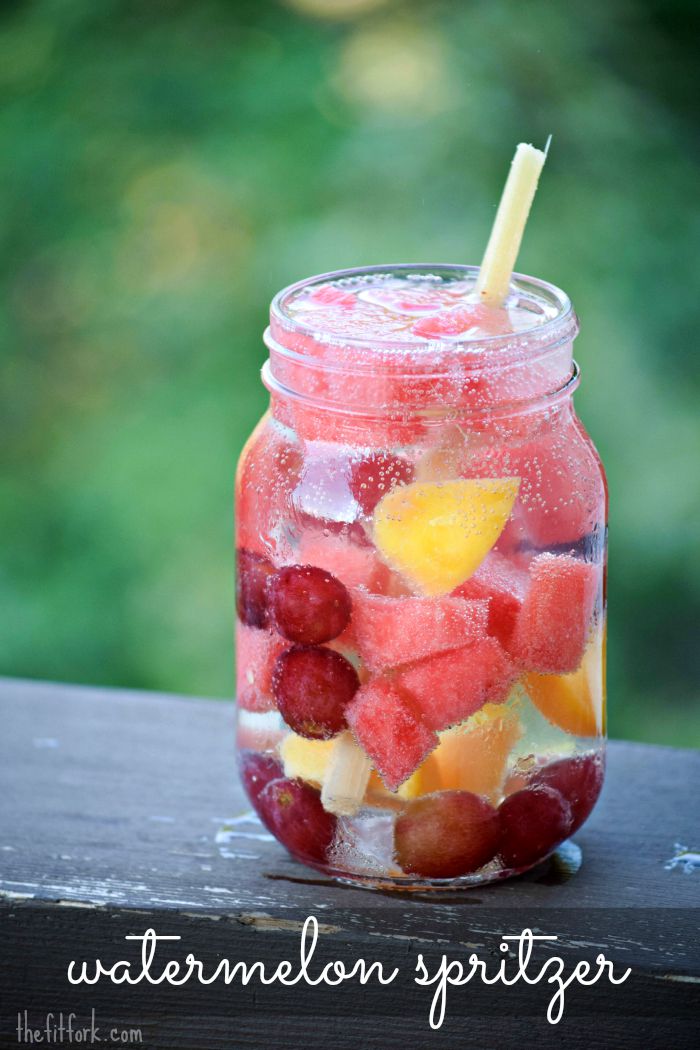 Spritzers are always a favorite with the adults in my family – and since I'm not a big drinker (full disclosure, I'm a lightweight who might fall on her face after one full drink — but I can have "half"), I appreciate a cocktail that has a lighter touch of alcohol. Beso Del Sol White Sangria made such a delicious base for my Watermelon Spritzer, I'm so glad I had the big box because I had to go inside mid-party and stir up another batch!  Beso Del Sol White Sangria is made from 100% Spanish wine blended with fruit to create a refreshing and sweet drink that is ideal for any warm weather get-together. While my Watermelon Spritzer recipe adds extra fresh fruit and flavored sparkling water, this wine is also delicious on its own merits served chilled or over ice.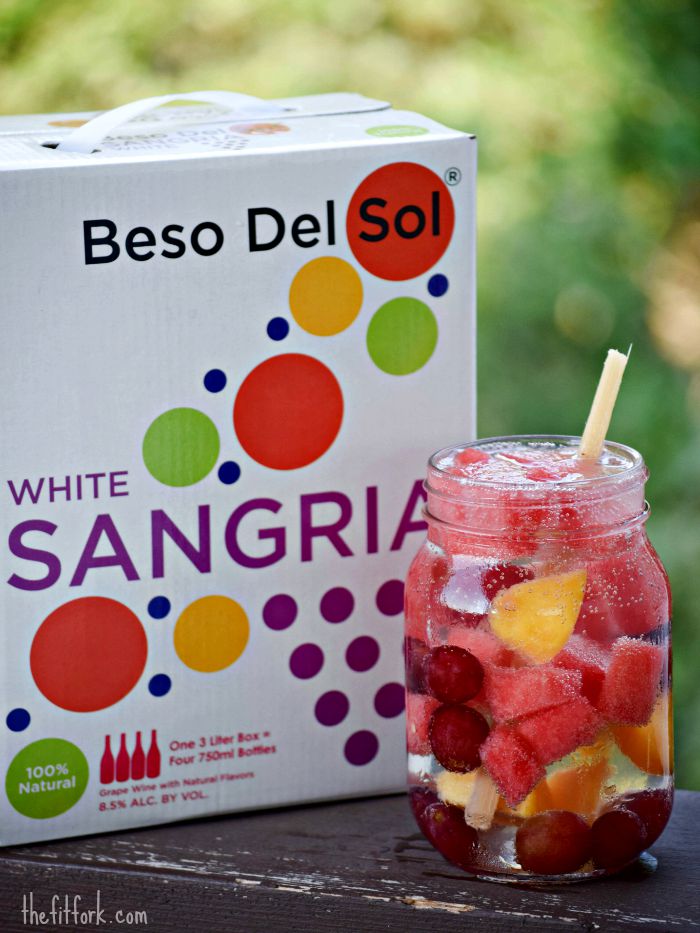 To make the Watermelon Spritzer, simply add a glass one-third full of your favorite seasonal fruit (I used watermelon, grapes and peaches). Next, add chilled Beso Del Sol White Sangria to approximately the half-way point, more or less to taste and tolerance. Top with cold lemon-lime sparkling water, stick a sugar cane swizzle stick in it and enjoy!
Since it's still pretty hot, I'll want to make sure EVERYONE has a cold drink in hand – I am the coolest mom in town, after all! The kids will love a virgin alternative where I've swapped in lemon-lime soda for the wine – I also have rounded up a few other fun, fruity and thirst-quenching drinks that are perfect for your Labor Day al fresco dining.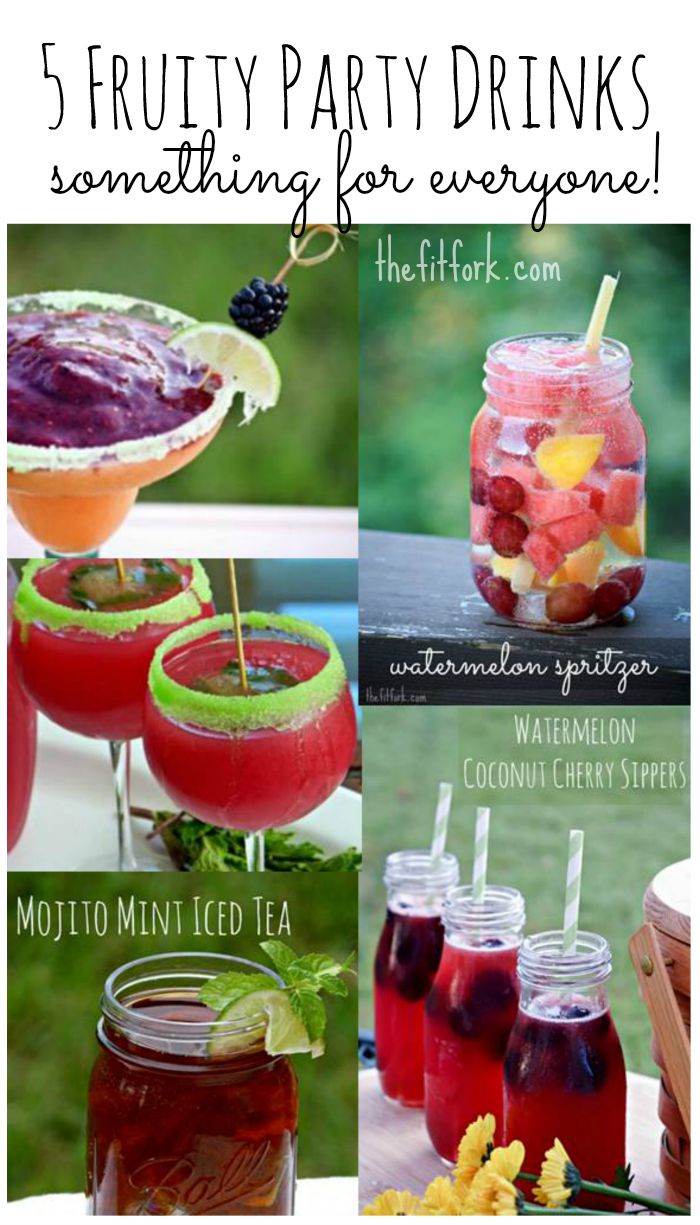 Blackberry Nectarine Margarita (with smoothie option)
Watermelon Sangria Spritzer (today's feature, see recipe above)
Watermelon Coconut Cherry Sippers (non-alcoholic)
Mojito Mint Iced Tea (non-alcoholic)
Raspberry Acai Sipper (non-alcoholic)
What are you drinking this weekend?! Please share in the comments below – XOXO, Jennifer
This post was sponsored by Beso de Sol, all opinions and recipes are my own.