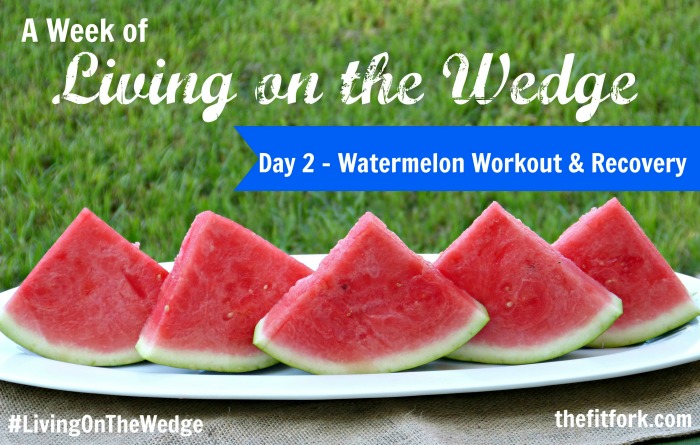 Even though it's summer, I'm keeping up my fitness routine – in fact, I'm having a lot more fun with my workouts now that I my running season is finished until fall. The summer has always been a great time for me to cut back my mileage and focus on getting stronger – plus, I like to take my kids along to the gym for some family gym bonding time that features lots of barbells and burpees. But, it's not always so fun to be stuck in a gym when the weather is wonderfully warm – so this week I'm grabbing a watermelon and heading outside.  Yes, you heard me right – WATERMELON! Who needs fancy equipment when you can use a watermelon for exercise? I'm dishing up a Watermelon Workout, are you ready to get served?
I dare you to do my Watermelon Workout, it will get your heart pumping and your muscles moving once you get into the rind, err . . .  I mean, grind! Choose a seedless watermelon that you can handle comfortable, but is still a challenge.  The one I'm using is about 18 pounds – but I've brought home watermelons as big as 35 pounds, but that bad boy was really too unwieldy to use in a workout.
Watermelon makes a great piece of impromptu workout equipment – as you can see from the Watermelon Workout photo, you can lift it, swing it, jump over it and more. Most importantly, you can eat it as a nutritious snack afterward!  Made of 92% water, watermelon is obviously hydrating. But did you know the fruit can help you with workout recovery? A recent study in the Journal of Agricultural Food and Chemistry reports that drinking watermelon juice before a hard workout helps to reduce an athlete's heart rate and next-day muscle soreness. Why? Well, watermelon has an abundance of an amino acid called L-citrulline, which the body converts to L-arginine, an essential amino acid that aids in blood vessel dilation and improved circulation.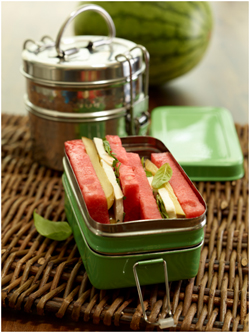 I love this idea for Gluten-Free Watermelon Mozzarella Sandwiches from Watermelon.org. Just pop this grain-free recipe in a to-go container and you've got a protein-boosted, post-workout recovery snack that helps your taxed muscles repair themselves in time for the next session. Plus, the salty pickles sandwiched between the layers will help get your electrolytes back to a healthy balance. Remember, you should always eat a mini-meal with a 3:1 to 4:1 carbohydrate to protein ratio within a 30 minute window after intense workouts and runs.
Do you have any watermelon inspired workout ideas or a refreshing watermelon recipe to share? If so, post in the comments or join my group #LivingOnTheWedge Pinterest board.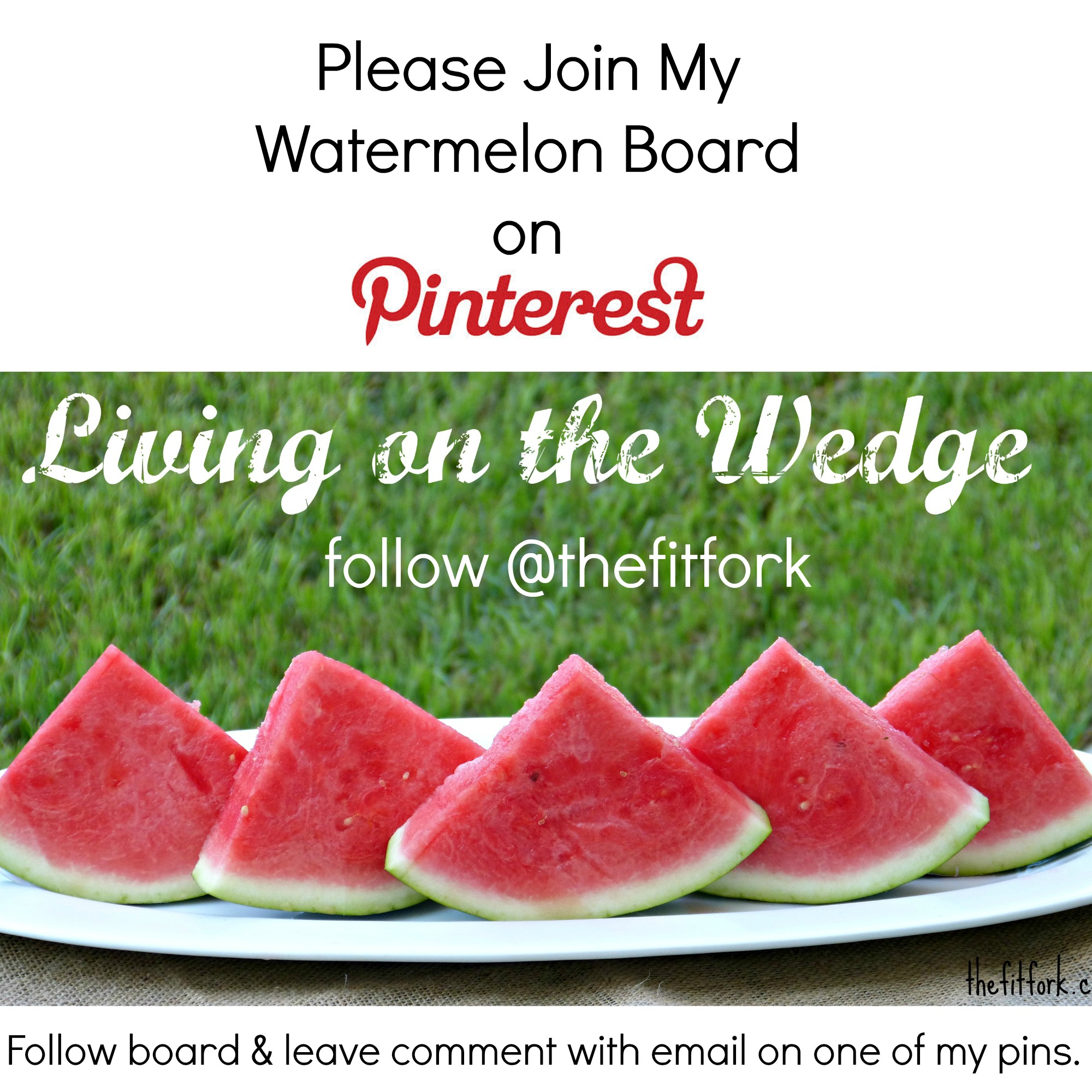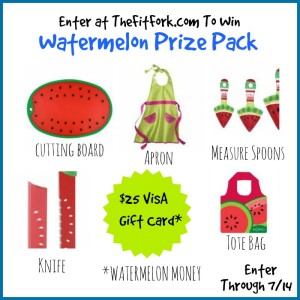 Also, check out my all the other posts on watermelon I'm featuring all week and don't forget to enter the giveaway for a great Watermelon Prize Pack! 
The National Watermelon Promotion Board is providing me with compensation to share my love of watermelon. However, the opinions and content (unless otherwise noted) shared are my own and NWPB did not tell me what to say or how to say it.