This month, I've been learning about all the food-life metaphors firsthand . . . especially as it relates to my running. A few weeks ago, I was having a stressful day and thought I'd never get to squeeze in a run; in fact, I really didn't even want to run, but I knew I would be rejuvenated. So, even though it was late, I laced up my shoes and headed out. Everything fell into place; I kept a brisk tempo from the start, felt awesome and my worries began to melt away under the stars – that is, until I tripped and broke the fall with my face. More seeing stars (but not the good kind) and a trip to the emergency room for stitches.  Ahh, "Life is like a bowl of cherries, sometimes it's sweet and sometimes it's full of pits . . . . or, maybe "Life is like a box of chocolates, you never know what you're going to get!"
After healing and finishing up a few more weeks of training, I was really looking forward to racing the Dallas Marathon this past weekend and sneaking in some extra fun. I had a Pi Phi reunion on the schedule along with good girl-bonding time with my Aunt and Mom. But, none of it was to be – the marathon was cancelled as the city of Dallas iced over. I can't say I didn't mourn for all of Saturday. All the long runs, the speed work, the strength training, and diet changes  –I guess my 10 day fat-loading/ 3 day carb loading nutrition plan was for naught! But, as they say, "When life hands you lemons, make lemonade."
So, instead of running 26.2, I spent the day sleeping in – I logged 10 hours which I don't think has happened in the last 17 years! I consumed carbohydrates in excess (another rarity) and enjoyed every bite! I went on a short, easy run and thought about what my next race might be. That's right, "When life hands you lemons, make lemonade."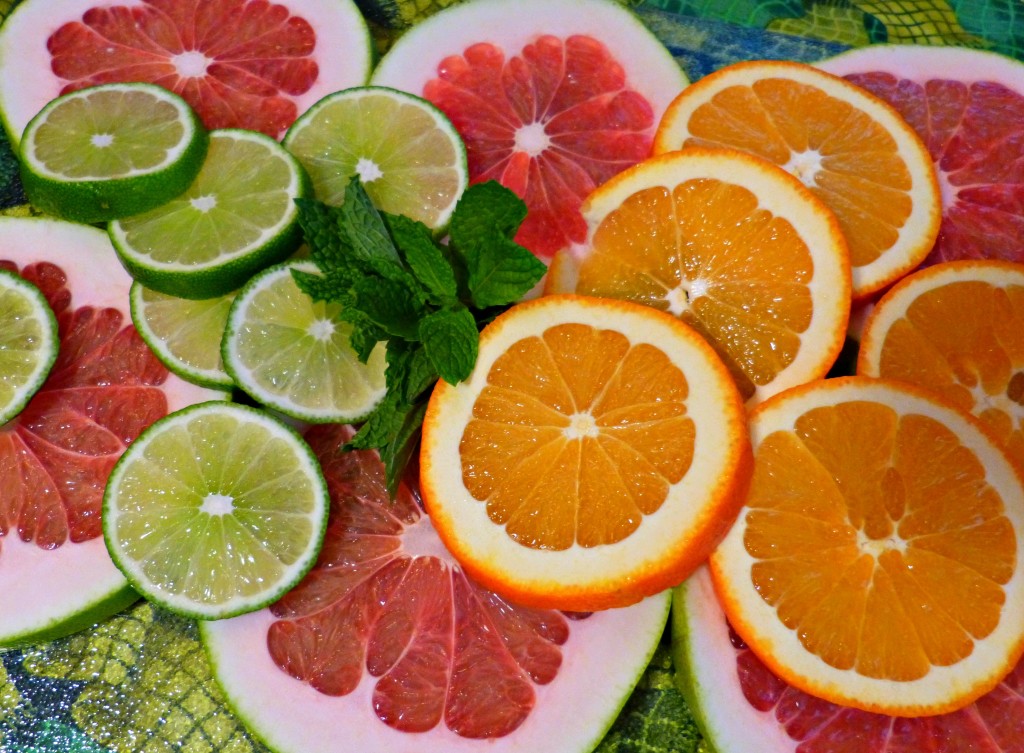 All this talk of lemons reminds me of a beautiful salad I made last week for the Living Litehouse blog– Zesty Citrus & Feta Salad. Taking advantage of the cooler weather abundance of fruits like oranges, lemons, grapefruit, limes and tangerines and pomelos, this salad is seriously simple to make yet is a total showstopper. The saltiness from the feta cheese crumbles creates a nice balance with the tart-sweet fruits. Plus, you have to love the health benefits. Citrus is high in vitamin C and can help keep a runner from getting run down. Lemons and other citrus fruits have a scent that has calming effect and can help reduce anxiety, perfect for those days when your marathon gets cancelled.
Don't miss the full recipe and mouthwatering photos at Living Litehouse.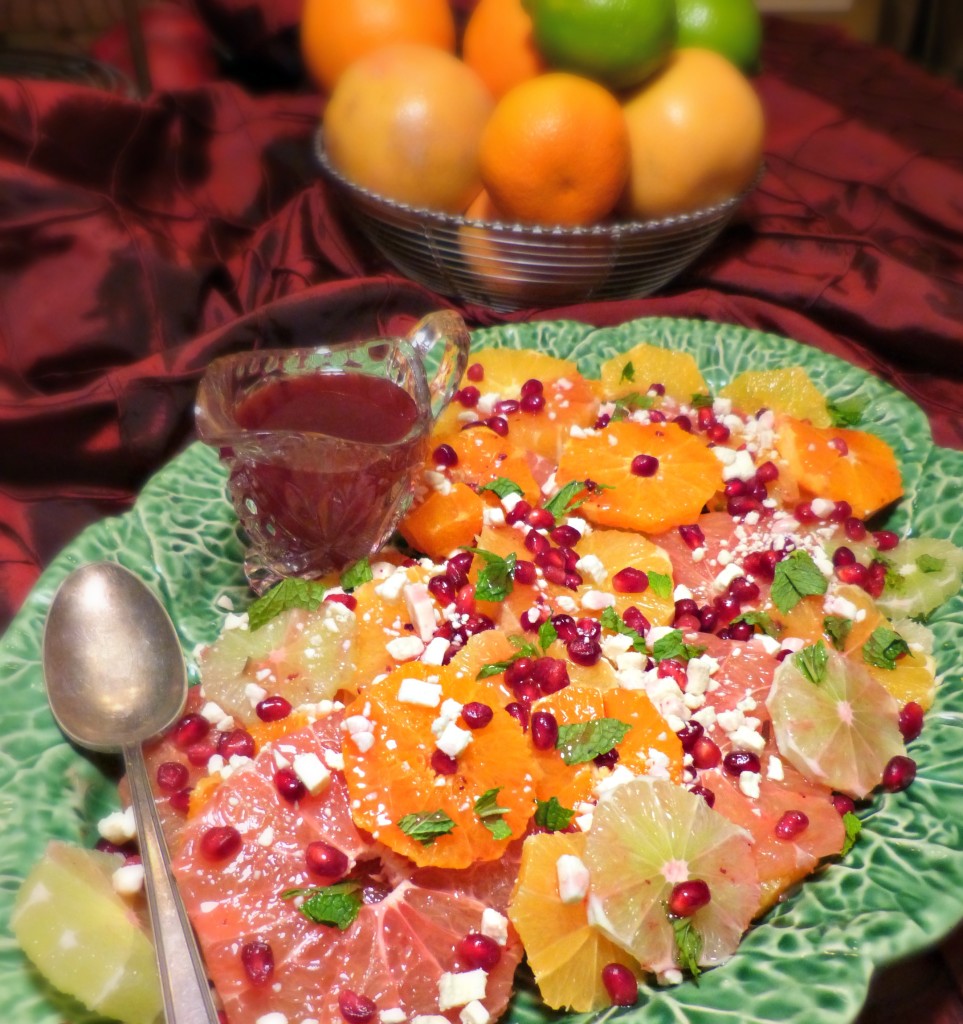 Citrus and Feta Salad with Pomegranate Blueberry Vinaigrette
Serves: 8
1 large pomelo
1 Ruby Red grapefruit
2 medium-sized oranges
4 mandarin oranges or tangerines
2 large limes
¼ cup pomegranate arils
2 ounces Feta Crumbles
2 Tbsp chopped mint
2 ounces Pomegranate Blueberry Vinaigrette (I used Litehouse brand)
Directions
1. Slice pomelo, grapefruit, oranges, tangerines, and limes into approximate ¼-inch thin slices. With paring knife, cut away peel and bitter white pith. Remove any seeds.
2. Arrange fruit on a serving platter, and sprinkle with pomegranate arils, feta cheese crumbles and mint.
3. Drizzle with vinaigrette.
Note: Salad may be made up to 24 hours ahead and kept covered in the refrigerator until serving time.