It's football season; my inquiring mind wants to know just exactly who are you rooting for this weekend? I'll be in the stands cheering on my little Jr. Pee-Wee football player and then later on, we'll head out for the varsity high school game. And, no Saturday would be complete without flipping on the big screen to catch the ole Alma matter hit the turf – too bad we can't be there in person, it's going to be a great game!  Whether your team wins or loses, you'll score big taste with this awesome recipe I developed for Litehouse Foods – Homestyle Ranch Cornbread Sliders with Crunch Veggie Cups. Touchdown!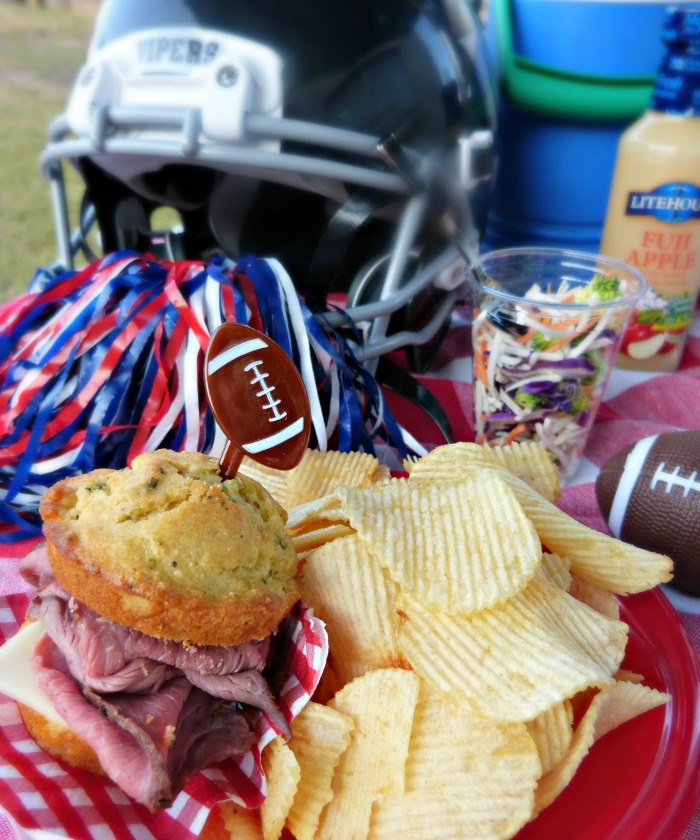 Made especially with a tailgate party in mind, these savory cornbread muffins have been kicked up with thick, creamy ranch dip and Lighthouse Food's Instantly Fresh Herbs.  I really can't describe in words just how marvelous and moist they bake up. Slice in half, toss in some lean protein of choice and you've got yourself some good grub for the gridiron. To round out the meal, I'm suggesting a build-your-own raw veggie salad that is assembled right in plastic party cups (pure genius if you ask me because there is no clean-up and guests can eat and mingle around at the same time). I used a rainbow slaw with broccoli, carrots and other veggies and set out an assortment of cheese crumbles, nuts and salad dressings.  Potato chips seem to be standard fare but I also think that my homemade Spicy Sweet Potato Chips  would be an excellent substitution.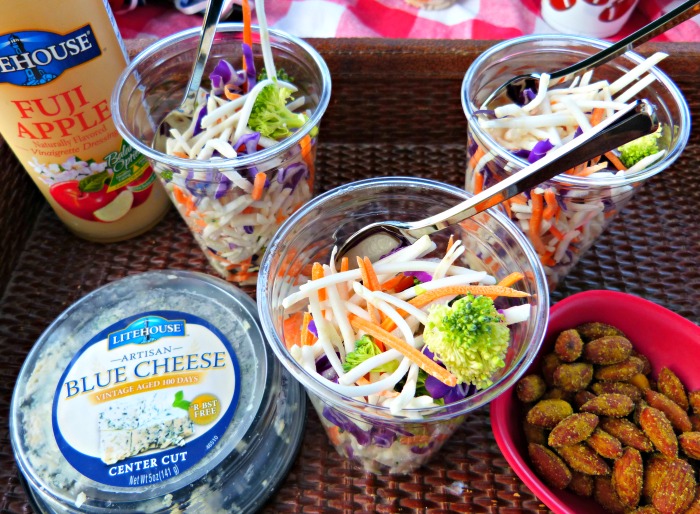 Check out the Living Litehouse blog for all the delicious details and the full versions of all these easy-to-tackle recipes.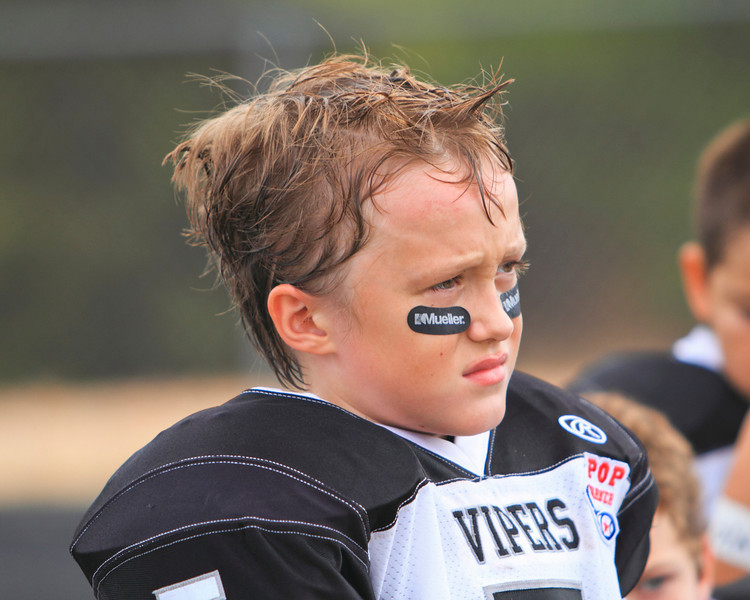 So, what do you like to eat at a tailgate party? Do you try to be mindful of eating fit and healthy foods or do you indulge and vow to work it off later? Let me know in the comments below.