Okay, this may seem like a random collection of Christmas and holiday gifts, but trust me the fitness-minded foodie on your list is sure to love one or all. I mean, is there anything else to life more than working out, running, eating, sleeping, and repeating?! Seriously, though!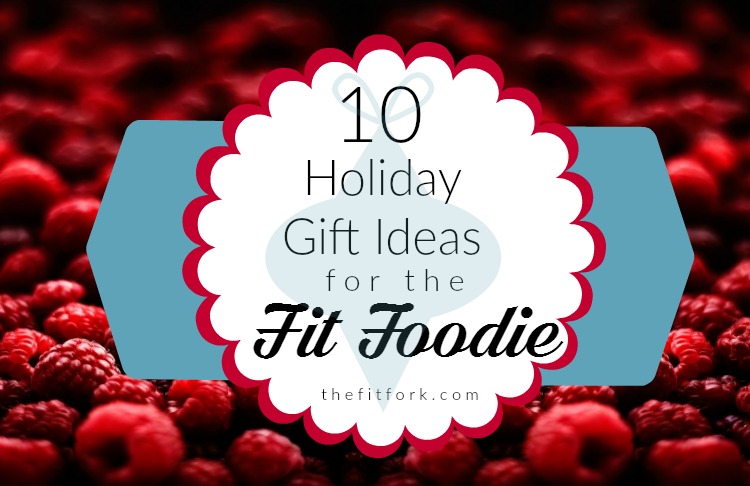 Spartan Race Gear – Head to the Spartan  Race Shop for some great holiday deals. Since my husband recently completed his first Trifecta, I nabbed him some Trifecta Tribe gear for Christmas – not only did I get the daily deal sale they had going on, but also got free shipping with the code FREESHIP – YAY!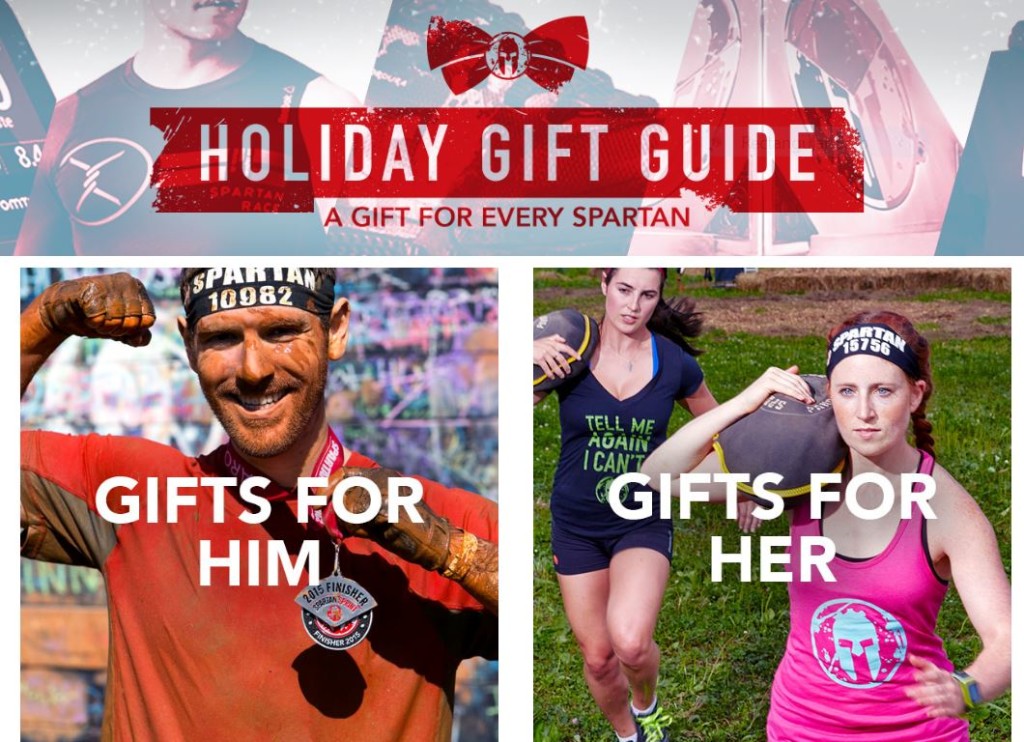 Spartan Fit Book – An new book by Spartan Race founder, Joe De Sena, is a must-read for the obstacle course racer in your life. This essential training book includes a 30 fitness and diet plan to get you in shape for a Spartan Sprint or just a healthier, more fit life. No gym needed! Order HERE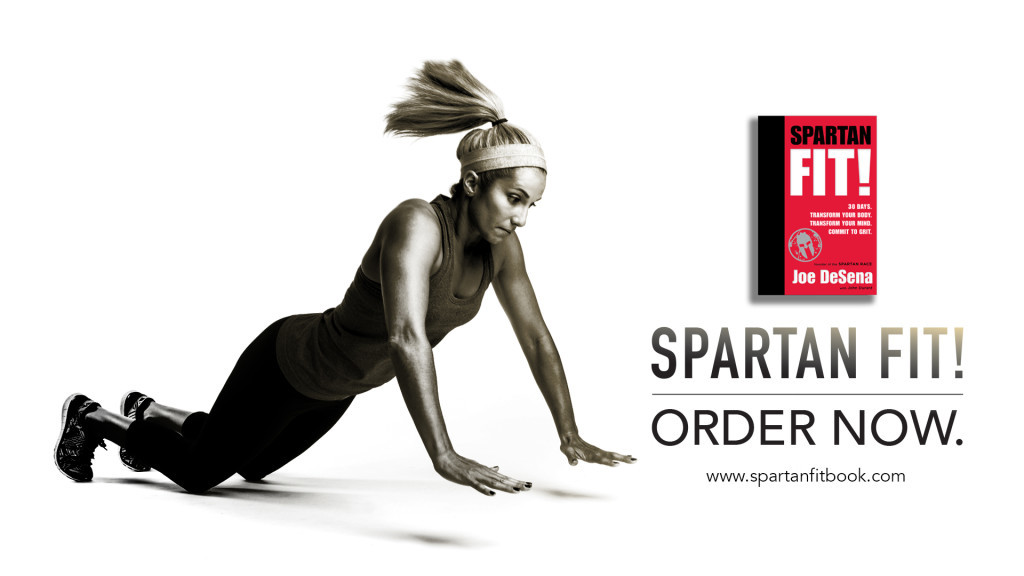 The Original Worm– Looking for another holiday gift that will worm it's way into the heart of the recipient? How about The Original Worm?! This "ahhhhhh" body roller is like a little foam roller, therapy ball hybrid.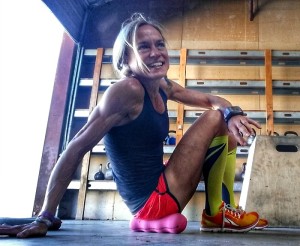 The four neoprene encased balls target and attack stiffness, pain and stress in all those over used muscles and joints. It's also super portable, unlike a big foam roller, so you can stick in gym bag or even carry on bag for travel – I actually keep one in the care. Save 25% on your web order with discount code FITFORK25 at TheOriginalWorm.com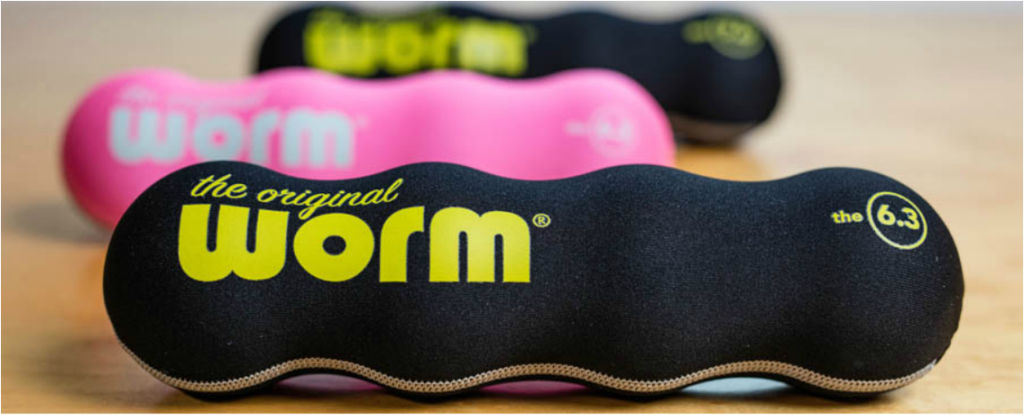 ECLIPSE ROLLER from ACUmobility will soon become your new best friend.  This bad boy features all the benefits of the traditional foam roller but also has trigger point release mechanisms that target multiple muscle groups at the same time. Hey, since I really don't like to slow down to stretch, roll and work on my mobility, I'm all about efficiency! Hit up their holiday sales and save 20% more on your order at Acumobility.com with my discount code ACUMOBFITFORK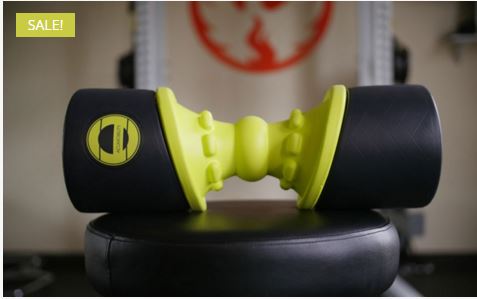 Zayze – This company makes the cutest compression shorts and leggings – not only are there a zillion different cute styles, but they are super flattering.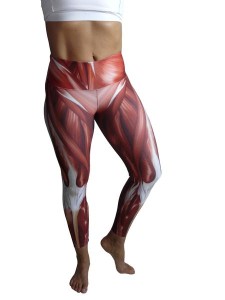 This new pair of naked "muscle" leggings is crazy, and sure to turn heads at your next workout. The wide waistband is slimming and gives support running and lifting weights and I swear (my opinion only haha) that my but looks better wearing Zayze! Lots of holiday sales going on right now, use my discount code THEFITFORK at Zayze.com for an additional 10% off.
Must Have Box from POPSUGAR  – The November box couldn't have been more perfectly timed for a whirlwind of entertaining this holiday season – not only did I put on Thanksgiving for my family this year (we usually travel), but I also hosted a 50th anniversary party for my wonderful parents. Seriously, everything in the Must Have Box was used this weekend from the lovely table runner, festive star party picks and wire basket (I used these to hold my "Still Nuts for Each Other" party favors) to the treats for me personally, like the eyeshadow kit (yes, I wore eye shadow) and the gorgeous Kendra Scott bracelet.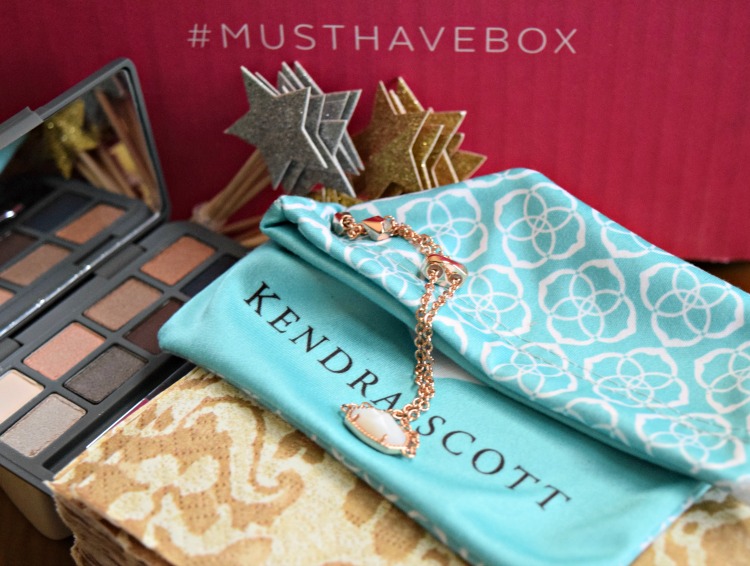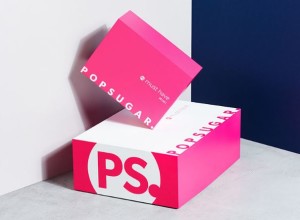 If you are looking for a Christmas, holiday or hostess give that keeps on giving all year long, you need to check out the #MustHaveBox – it's a specially curated assortment of fabulous full-sized, "elevated" brand products touching on categories like home décor, fashion, beauty, jewelry, gourmet edibles, wellness and more. Every month, when my subscription Must Have Box arrives, it's like finding a treasure trove of gifts that 1) either I always wanted but didn't want to splurge on OR 2) never knew I needed until it showed up and I fell in love. Seriously, how does the Must Have Box from POPSUGAR always know what I'm going to like?! Use the special coupon code SHOP5 to get $5 off your FIRST Must Have Box.
GripSling Raw Training Straps –  These functional workout strap that promotes creativity through simplicity are really cool– you don't need a ton of workout equipment to get the job done. Check out these videos of workout demonstrations on their site and then nse code thefitfork20 to save 20% on your order at GripSling.com.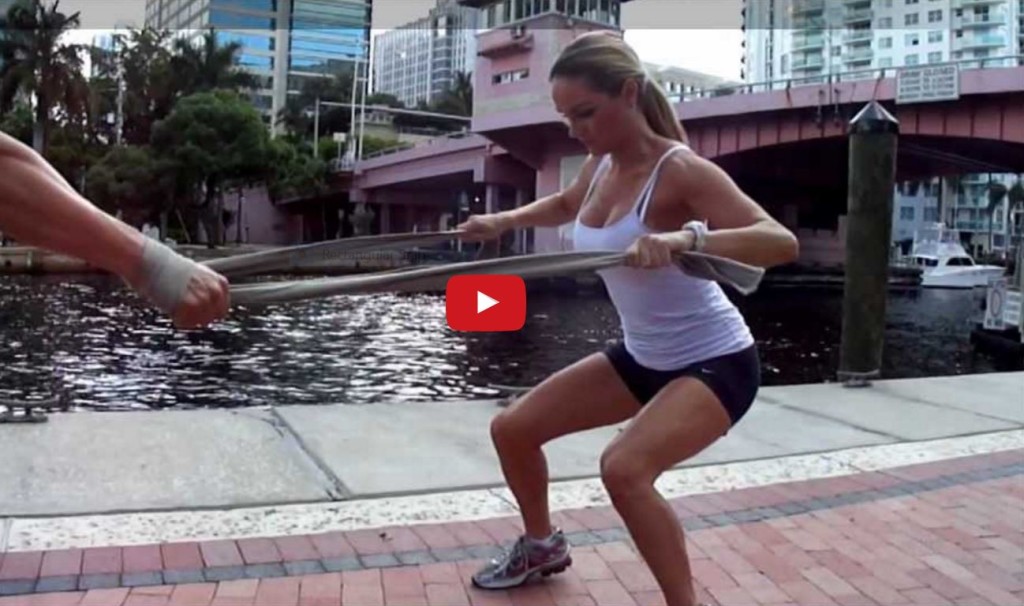 Spiralizer Attachment for Kitchen Aid Stand Mixer  – I received one for Chrismas last year, and simply put, it was life changing. Peel, core and slice fruit, veggies and other produce to make easy salads, zoodles, veggie noodles, healthy desserts and more – since it attaches to the stand mixer, all you do is flip the "on" button – super easy clean up too! I actually leave this spiral attachment on my machine nearly all the time, because I use it so much more than the actual mixer.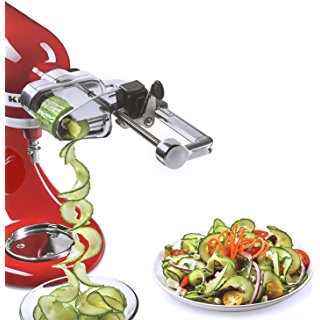 The Original Airfryer from Phillips  Fry healthy food with 75% less fat. I was very skeptical to believe that it uses only 1 tablespoon to make delicious, crispy, crunch foods — but it works, it's amazing, I'm declaring this counter top appliance a mini-miracle.  There are three sizes available to suit your family-size needs, price range $100 – $300.  But. So. Worth. It.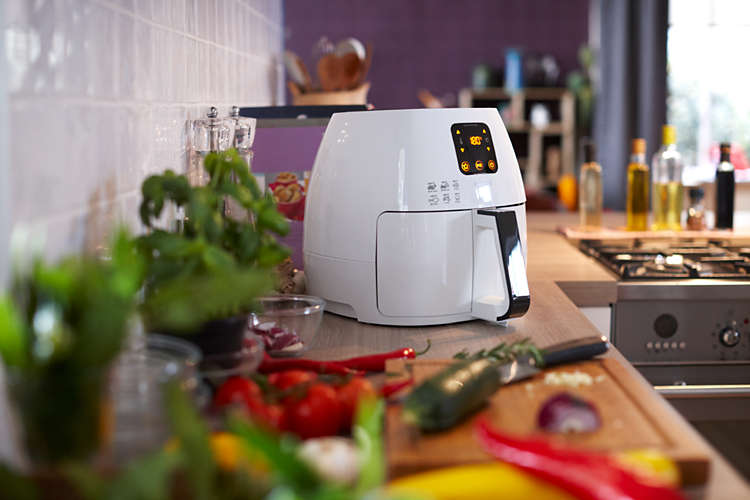 Citrus Knife / Zester by Kuhn Rikon – The pair up of pairing knife and zester make this tool for tackling lemons, limes, oranges, tangerines and other citrus fruit practically child's play.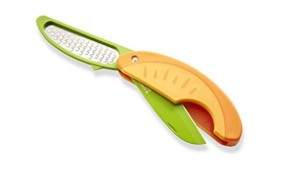 The blade and zester fold into the cute sleeve for safe storage – perfect for the fit foodie who makes a lot of salads, dressings, baked goods, fish and other recipes featuring citrus (which is sooo in season right now, btw)
Isopure Coffee Protein with Colombian Coffee – Perfect way for your coffee-loving protein fiend to perk up a workout. With 50g pure whey protein and a kick of real coffee, this is the perfect way to start the day when you're in a rush.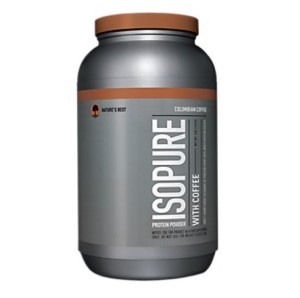 The huge 3lb tub means that your giftee will be thinking of you and thanking you profusely for several months to come! If you order from Vitamin Shoppe, get 20% off this (and anything else sitewide) with code CM2016CM
Take 20% Off Site wide with promo code CM2016CM at VitaminShoppe.com! Offer only valid through 11/28!
And, here are a couple bonus gift ideas I couldn't resist! CrossFit Dice? Now this is a game I want to play – haha! And, the Yog2Go container, I use mine almost every day – it's the BEST!
What's at the top of your holiday wish list?! What do YOU wish for? Please share in the comments below – XOXO, Jennifer 
Please note, I received products in exchange for my consideration and review of some products in the post, however all opinions, comments and enthusiasm are my own. Post also contains affiliate advertising links.