Even though I've been running and working out in the beautiful warm weather that's been gracing Austin for the last several days, the chill of winter is expected to return over weekend – it's my guess that Jack Frost is moseying over from the Snowpocolypse on the East coast. Although, we won't get mountains of snow (actually, not even a freeze at all), this cold-weather wimp will be tempted to stay under the blankets and skip even her civilized late-morning run.   That is, unless I know I have soup waiting for lunch!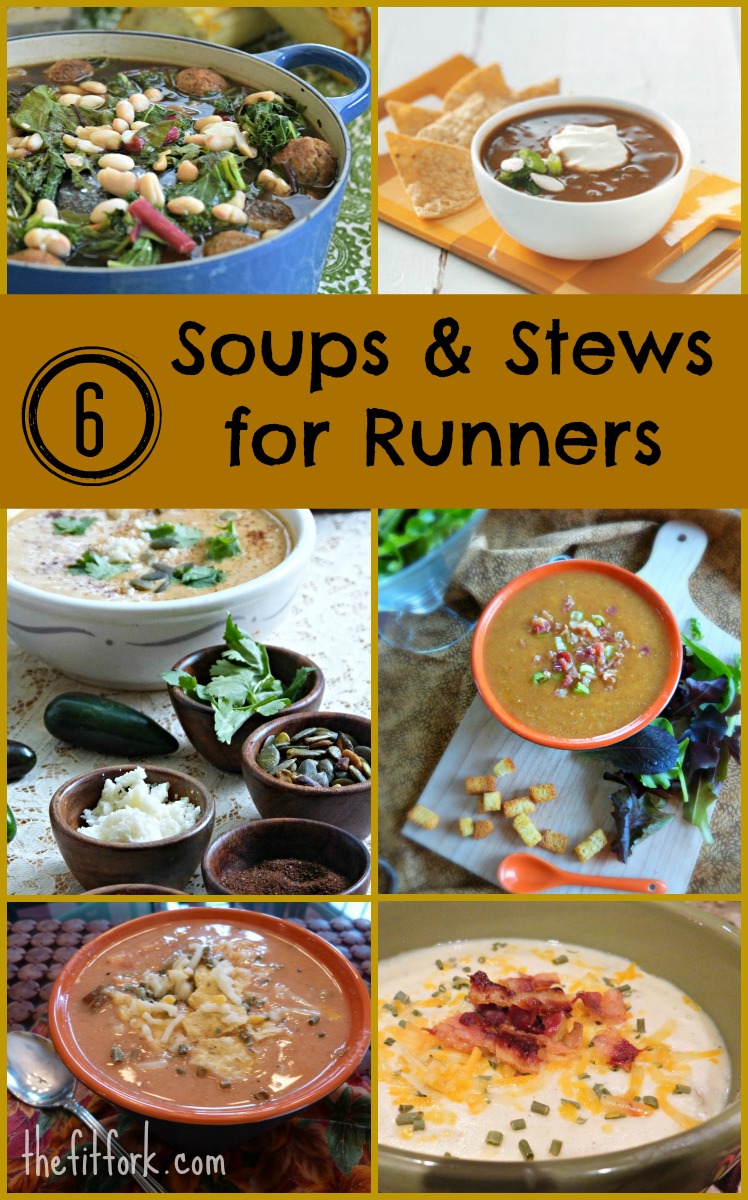 After a long run in cold weather, nothing warms up my body and nourishes my soul more than a big bowl of soup.  Who wants to think about making a complicated meal when road weary, starving and chilled to the bone? That's why I like to have a big batch of homemade soup waiting in the slow cooker or ready to simmer on the stovetop the minute I walk in the door.  Warmth and convenience aren't the only reason why soup is great for runners — soup is also an easy, one-dish recovery meal that features the right mix of carbohydrates, protein, and healing vitamins and minerals. Eating soup after a workout refuels your tank with healthy food and the extra liquid helps restore hydration!  I'm sharing six soup and stew recipes that are in constant rotation at my house during the cold-weather running seasons — each is easy to make and tastes just as good (if not better) as leftovers.
Now that one of my favorite races (3M Half Marathon) has come and gone for the year, I can focus on my upcoming events. Of course, there is the Capitol 10k later this spring (I'm going to try to peak for this one) and the Zooma Women's Race Series in Austin on March 28th – I'm a Zooma Ambassador again for the 4th year and will be running the half marathon – they also offer a 10k and 5k. This is a fun and supportive race for women of all abilities (and men, you're invited too) – afterward there is just an awesome party with lots of Texas Hill Country hospitality, including music, wine and massages. Come out and join me – use the discount code JENNIFER15 at registration and get 10% off the fee for any race distance.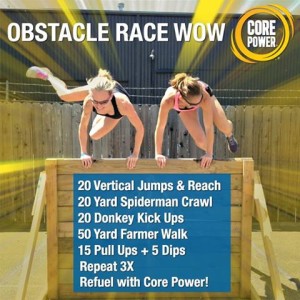 Oh, and did I tell you that I'm running the Spartan Race in a few months when it comes to Austin. It's a good thing that the Spartan is in May and it won't be cold — no soup required afterward, but maybe a cold beer! I better start practicing my obstacles ASAP! Check out the workout —>
Spartan has a ton of stuff going on right now including a newly launched podcast that shares epic stories of success – 'Spartan Up!'  If you are totally into obstacle racing, you can get hooked up with a Spartan Season Pass that offers unlimited racing, ability to sign up in any heat including elite, special travel discounts and more. And, you literally don't want to miss the boat on this one —  a Spartan Cruise where sand, surf and obstacles await your arrival on an exclusive island sprint course – leave from Miami and race in Great Stirrup Cay, Bahamas (March 6 – 9, 2015) Use code CRUISE50 at registration for 50% off the cruise fee!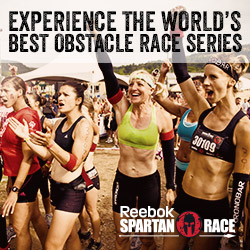 Don't miss out on my Spartan Race Entry Giveaway – one winner will receive a registration code good for any any open heat (non-confirmed start time) in any Spartan Race in the continental US.  Enter through the rafflecopter app below. If you can't wait to win, use code SPARTANBLOGGER for 10% off of any race.


a Rafflecopter giveaway