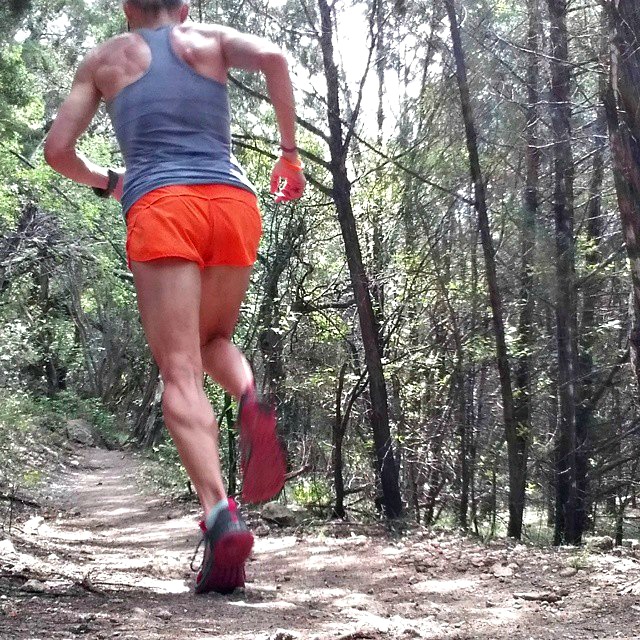 Love to run, but growing weary of the city clatter and chaos on your route or, worse yet, being stuck inside going nowhere on a treadmill?  Well, let me remind you of an "all natural" alternative to these running woes – trail running!  Trail running has become a popular diversion from the everyday road run, is a great way to add new challenges that kick up your road running game, and is a legit sport in its own right. Because the terrain on trails is more rugged than pavement (think gravel, rocks, mud, sand, tree roots), secondary muscles are called into duty to help achieve balance and maximize agility. Due to this extra action, trail running can burn up to 10 percent more calories than running on the street, according Health Magazine. Before you the trail, check out my Six Trail Running Tips to prevent any unfortunate fails!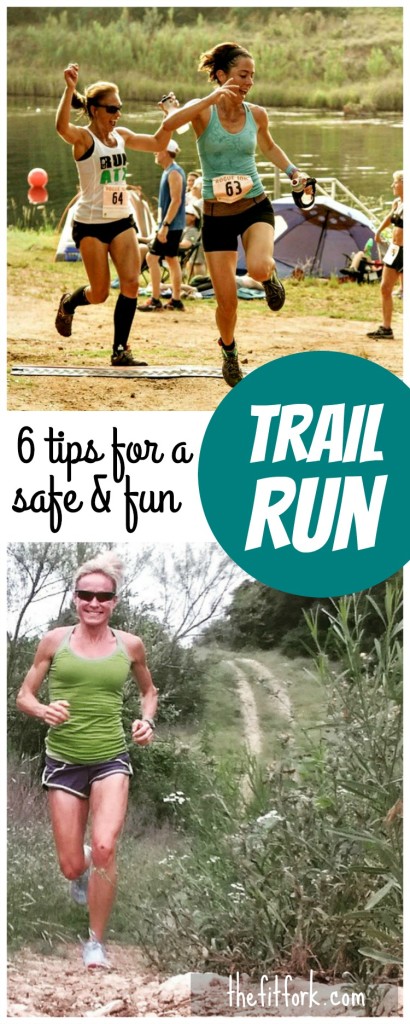 Focus on the run, not your pace. No trail is the same; the ups, downs and obstacles vary tremendously. That's why you can't measure success on a trail run in hours, minutes and seconds. By leaving your ego at home and forgetting about PRs, you can concentrate on your running form and biomechanical feedback, the inherent joy of running and the sheer beauty of the great outdoors.
Keep your feet functional. You'll probably want to wear shoes that have a bit more stability and cushioning to protect your feet and ankles in rough patches. Also, slightly wider soles with substantial tread will help on muddy, wet and other slippery terrain. Also make sure that you have a little extra room in the toe box so that you don't end up with bruised or blackened nails from extended downhills. Thin, quick-drying socks help prevent blisters if you sweat profusely or have to run through water. I am loving the Altra Running Superior 2.0  right now — they get a good grip on gnarly, rugged terrain, yet feel light and agile enough to fly fast through any obstacles in my way.
Gear up or go home. You don't need to bring EVERYTHING with you on a trail run, but sometimes additional gear is nice to have (if not life-saving) during an off-road run. For example a cell phone for emergency calls, a GPS watch to track locations and, of course, your own ration of water and snacks. Other useful items to have are sunglasses to protect your eyes from not the sun and also inadvertent run-ins with tree branches, bug spray and knee-high socks to keep away chiggers and other pests, and a headlamp and/or knuckle lights if you are running through dusk into the night.
Put Safety Fist. It's always best to run with a buddy, but at a minimum let a loved one know your route and estimated return time. It's a worst-case scenario, but research any native wildlife dangers (snakes, bobcats, bears, etc.) that may be lurking and educate yourself on the best way to handle an emergency situation. You'll want to hear all of the cues that Mother Nature is communicated, so don't wear headphones. And, again, bring that GPS watch and phone in case you wander off course.
Maintain a mind-body connection. Trail running requires the use of multiple senses – sight, sound, feel and so on. While it's easy to let your mind wander during a road run you've been on a hundred times, you need to remain focused on the task at hand in trail running to avoid dangerous situations. In rough terrain, the first instinct is to keep eyes focused downward at the feet – but this doesn't provide timely feedback about what lies ahead! So, instead, keep your gaze straight ahead, analyze upcoming obstacles, and adjust your form accordingly.  Also, always keep a mental notes of mile markers or other visual landmarks passed (a trail of crumbs, so to speak), so that you can find your way back on an out-and-back course.
Don't Forget to Fuel Up: You'll likely want to bring your own water, sports drink and snacks give the more spartan running conditions — I've yet to see an emergency convenience store pop up like a desert oasis in the middle of a long trail run! There are so many options in hydration gear, it really just depends on the length of your race and personal preference for carrying (eg. hand-held vs. vest, belt or backpack . Also, stash some on-the-go snacks to provide on-going energy –eat before you deplete! Store-bought gus, gels and chews are fine, but I also like to make my own trail run fuel so I can tailor exactly to my needs. These are a few of my favorite trail run recipes:
Chocolate Cherry Trail Mix "Cakes"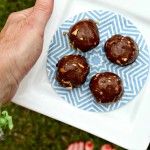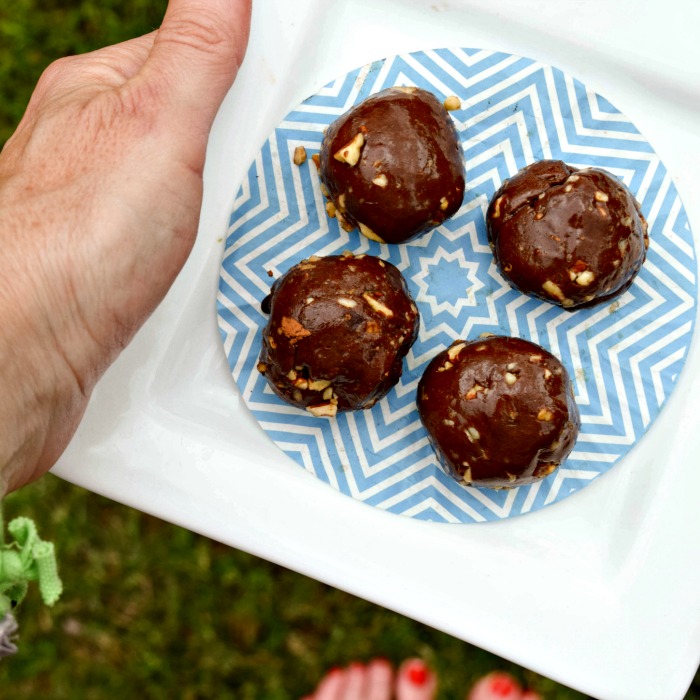 What is your must have piece of gear or snack for a trail run? Please share in the comments below – XOXO, Jennifer