This post is sponsored by National Watermelon Promotion Board, and the content, opinions and enthusiasm expressed here are all my own.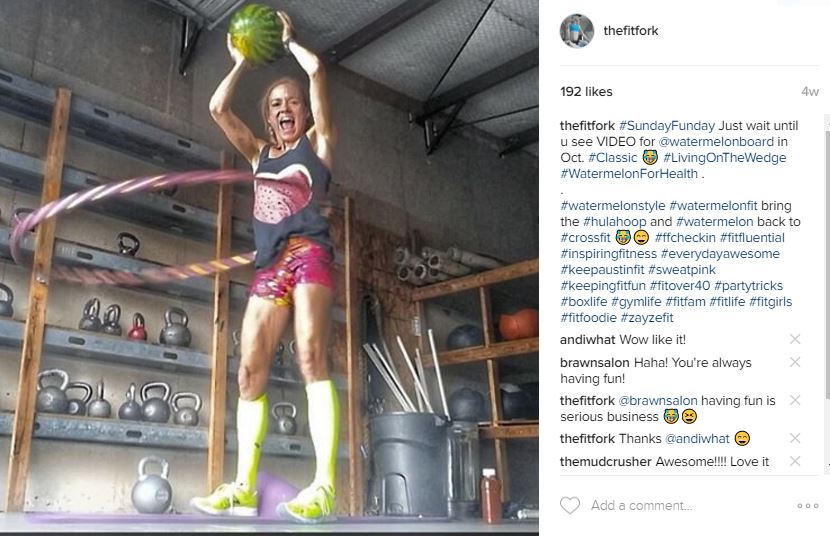 I love all the fruits, but have BIG love for watermelon – that's no secret!  I've tried to name the one single reason why I love this mega melon, but I can't. There are just so many reasons I love watermelon — it brings back great childhood memories and has played a role in creating new ones with my kids, it's insanely yummy enjoyed straight off the rind or used as a healthy ingredient in both sweet and savory recipes! But, other motives for my watermelon munching madness are the bumper crop of benefits for health, wellness and fitness.
For example, when it comes to fitness, the watermelon may be the only piece of workout equipment that can be eaten afterward.  While working out with a watermelon may sound crazy, it makes perfect sense – melons are available in a range of weights (from 2 pound personal-sized melon to seeded varieties tipping the scales at 30 pounds and beyond.  Watermelon isn't expensive in a price-per-pound sense; I mean have you seen the price of a kettlebell?! And, this "two-fer" fitness fruit is really more of an amazing deal knowing you'll slice open a melon to enjoy afterward (or even just drink the juice on the go).  Since I like to #KeepFitFun and put the "FUN" in FUNctional fitness – check out my video above that I hope inspires you to get after a watermelon workout and then refuel with the fruit for recovery!
Yes, watermelon is delicious and natural, so much better than a sugary goo when needed as a carb source for quickly sourced. The melons come by their name honestly, comprised of 92% water and loaded with potassium and other electrolytes that will help keep fluid levels in check and hopefully keep muscle cramps away. It's also high in other vitamins and antioxidents that are beneficial for wellness and the L-citrulline in watermelon has been studied for its ability to quicken muscle recovery. Get more details on these benefits of Watermelon for Health at Watermelon.org.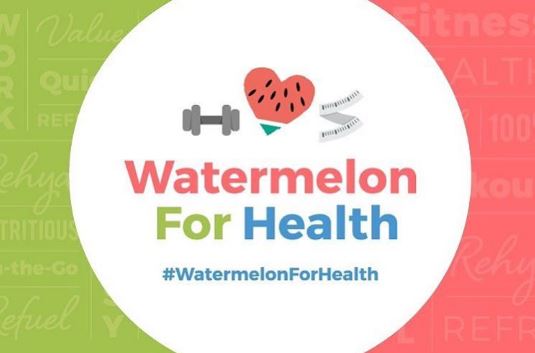 See how eating watermelon is a win-win? Discover more fitness-focused watermelon facts that can help you up your game!  Make watermelon your workout buddy today and win fabulous watermelon prizes. All you need to do is enter this easy-peasy contest from Watermelon.org. Here are the juicy details:
Win weekly watermelon prizes. NWPB will choose one lucky workout pair each week from October 3rd through October 28th.
Have you ever had watermelon specifically for workout fuel / recovery? Better yet, have you ever worked out with a watermelon?! Give me your best exercise idea, I might use it my next video – XOXO, Jennifer