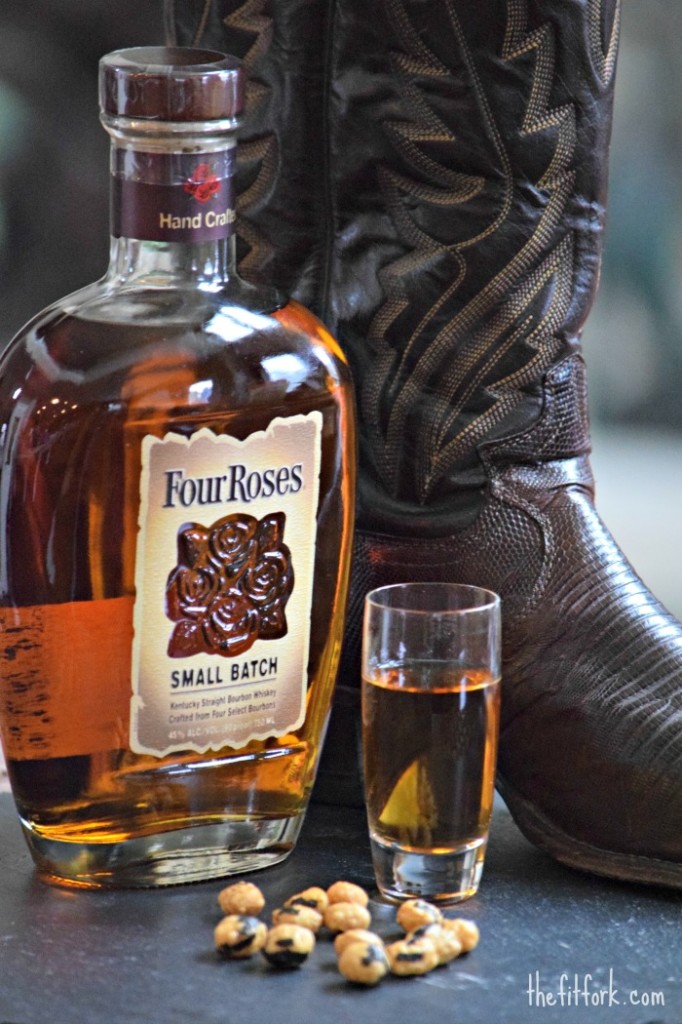 Other than turkey, nothing says Thanksgiving more than a bottle of full of bourbon in my family. We'll have that sucker drained in no time — no so much taking shots (okay, maybe a couple), but rather as a spirited ingredient in my holiday menu.
Watch this video of Rick Rodgers, chef and author of The Big Book of Sides, make Bacon, Onion and Bourbon Marmalade –it's fantastic and versatile enough to spread it on a biscuit or dress a bowl full of warm green beans. Oh, and I'm hosting a giveaway for a copy of The Big Book of Sides, so enter at the bottom of this post.
Based on Rick's recipe for Pomegranate Glazed Carrots (p. 148 of The Big Book of Sides) and my new found bottle of Four Roses Bourbon, I was inspired to create my own side dish recipe — Apple Cider Bourbon Glazed Carrots.  These carrots are so delicious and make a perfect pairing with your roast turkey or even a juicy steak – and because I'm using coconut (palm) sugar, they are even Paleo-diet friendly.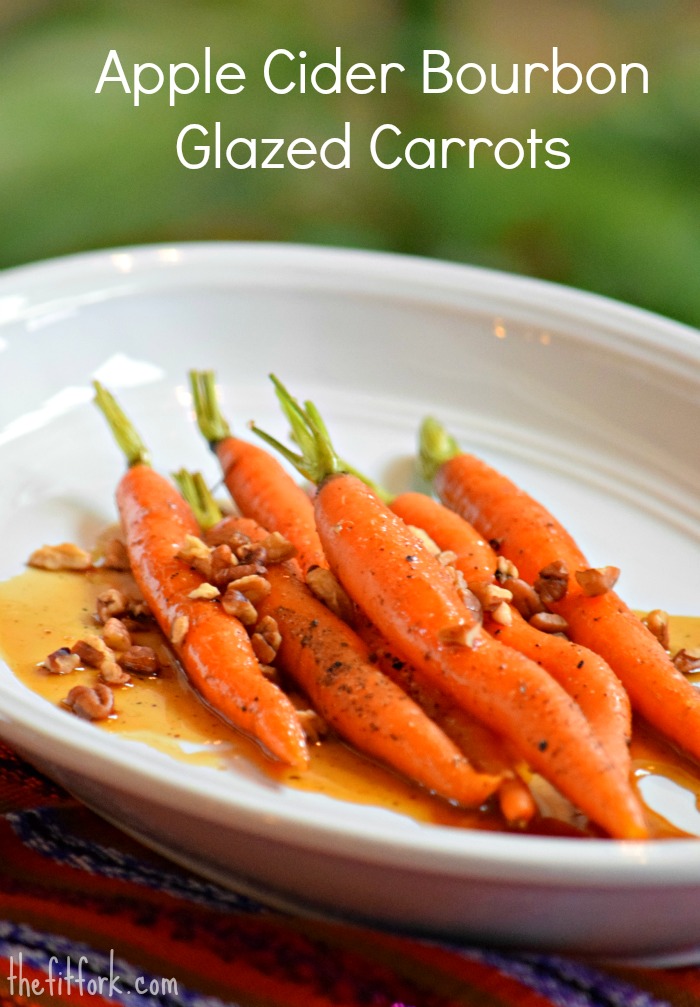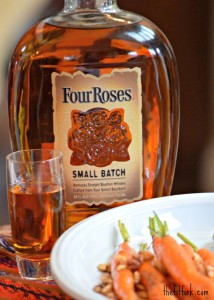 Bourbon Apple Cider Glazed Carrots Recipe
2 tablespoons unsalted butter
1 pound carrots, scrubbed and green tops removed
1 cup apple cider
1 ounce bourbon
1 tablespoon coconut (palm) sugar
Sea salt
Ground black pepper
¼ cup chopped pecans
Melt butter in medium skillet over medium heat. Add carrots in single layer and pour in apple cider and bourbon. Sprinkle tops with brown sugar and season with salt and pepper to taste.
Bring sauce to boil over high heat, occasionally stirring to dissolve coconut sugar.
Cover and reduce heat to medium low. Simmer for 6 to 8 minutes to soften remove lid and bring heat up to high. Boil until sauce has reduced to a glaze, about 3 to 4 minutes.
Transfer to serving platter, sprinkle with pecans, and season with additional salt and pepper if needed.   Serves 4.
So, if you've ever struggled with side dish ideas and are tired of the same old mashed potatoes or plain buttered peas, The Big Book of Sides has more than 450 recipes that will add pizzazz and razzamatazz to your holiday plate. Some of the side dish recipes that spoke to me were Chard Puttanesca; Smoked Gouda Mashed Potatoes;   Farro, Cherry and Feta Salad; and Chipotle Corn Pudding. Enter below for a chance to win a copy of this must-have manual for the home cook – if you can't wait to win, you can pick up a copy on Amazon.
This post and giveaway is sponsored. I received product and other compensation in exchange for my time; all opinions, editorial comments, content and photographs are my own, unless otherwise noted.