The main dishes and snacks served at your big football party are equally as (if not more) important than the action served up on the gridiron. Beef up any game day grub plan with my highlight reel of hearty yet healthy recipes that are so meaty and so marvelous, I just had to share them again! Better make a double-batch of all these Best Healthy Beef Recipes for Game Day, they are a sure bet to be gone by half-time.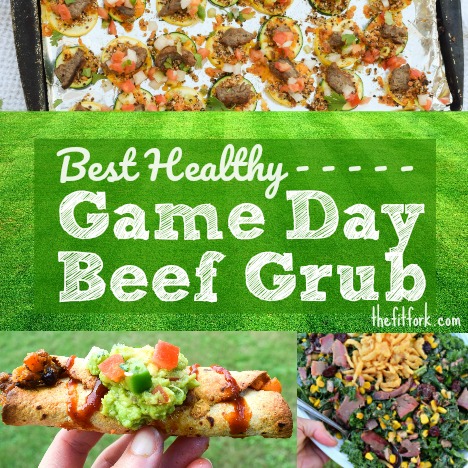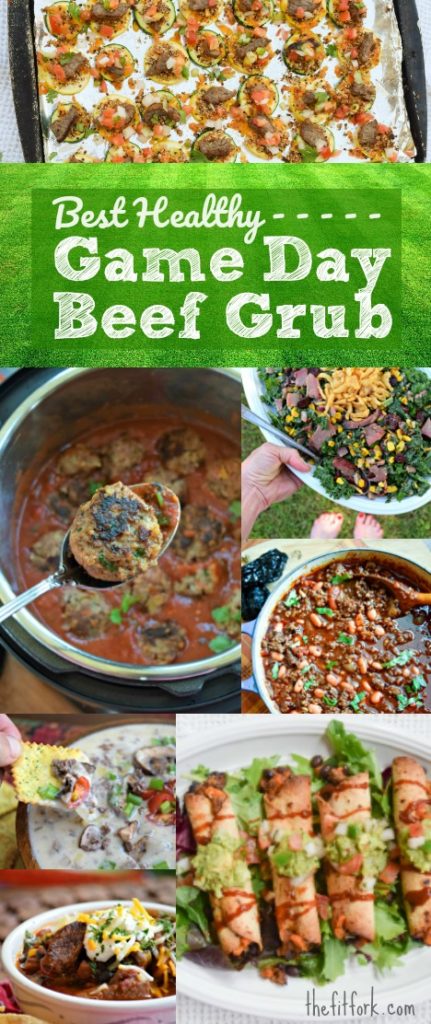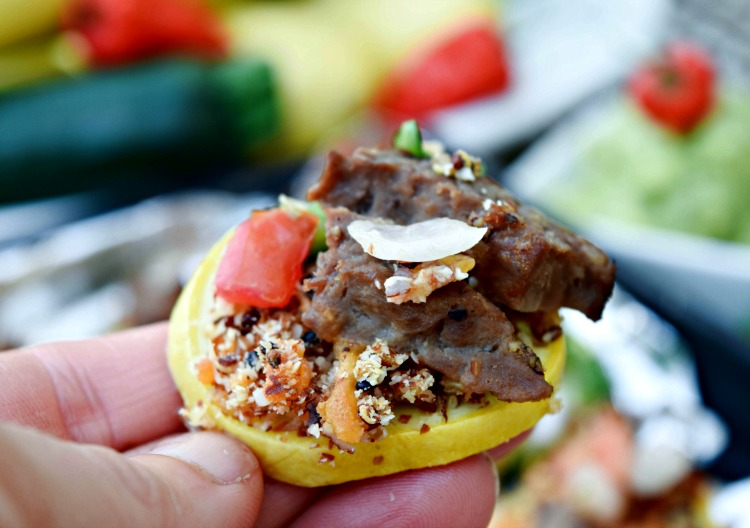 Steak & Quinoa "Squachos": Start off the pre-game festivities with a sheet pan filled with "squachos," a corn-free, gluten-free, squash-centric option for nachos. Top sliced zucchini or yellow crookneck squash with bits of chopped steak, quinoa and cheese for the win!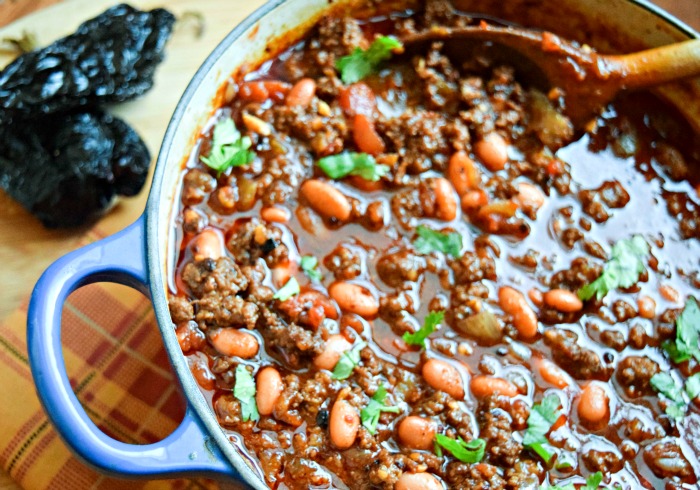 Best-Ever, Super-Secret Beef Chili: I promise it's not an exaggeration when I say that this is the "best ever" beef chili – the blue-ribbon secret is in how you brown the ground beef.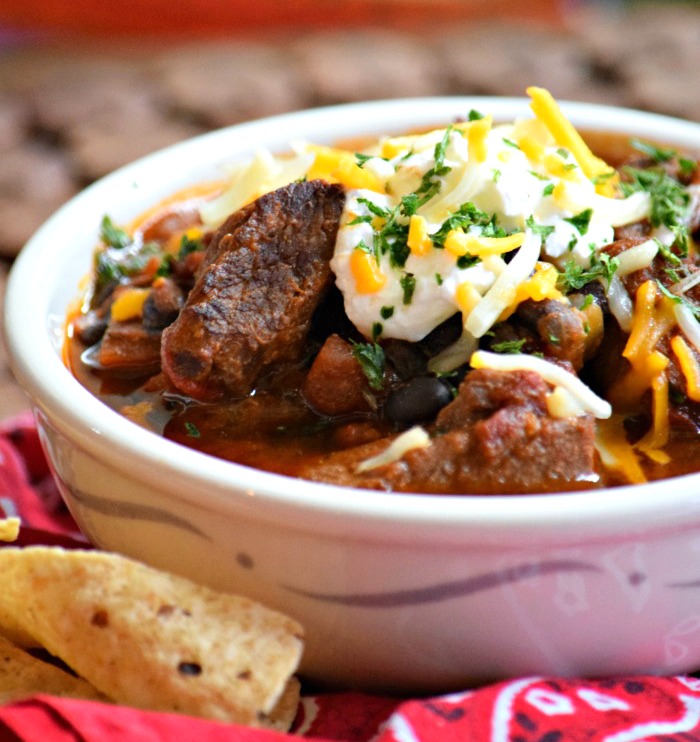 Southwestern Steak Chili: I'm sharing a second recipe because everyone knows that serving some type of chili is one of the non-negotiable beef recipes for game day. This steak-loaded, southwestern-spiced beef chili is guaranteed to cause a stampede to the kitchen.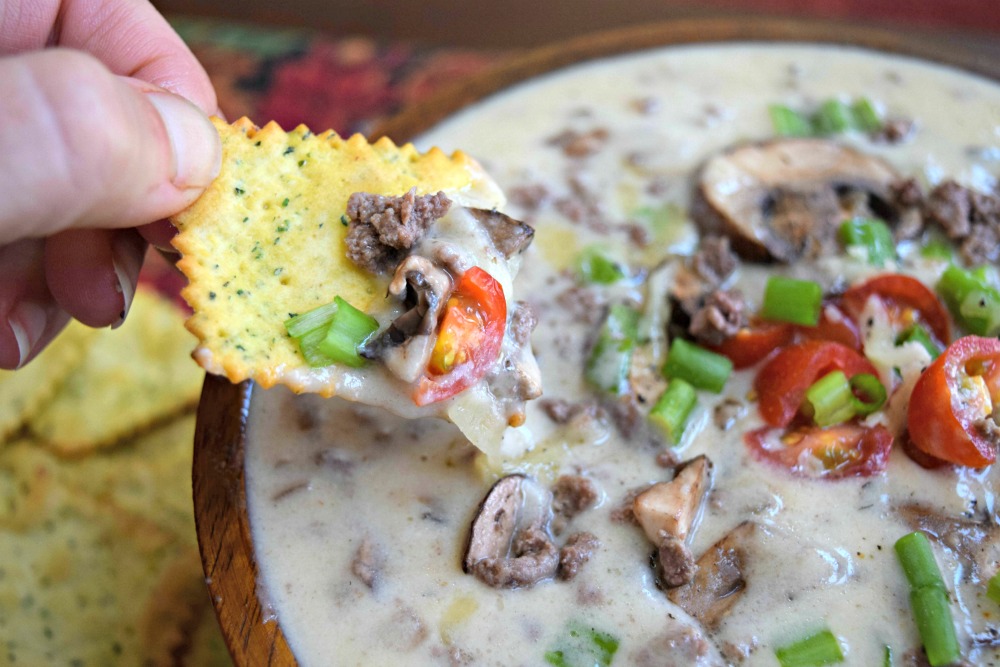 Light Truffle Mushroom Burger Queso: It's hard to believe that a rich, decadent queso exists that won't run interference on healthy eating intentions, but such a miraculous thing does exist! This hot cheese dip is not only lighter in fat and calories, but also features beef and mushrooms boosted by a little truffle salt. It's definitely a must-make, you can keep it warm for the duration of the game in a crock pot.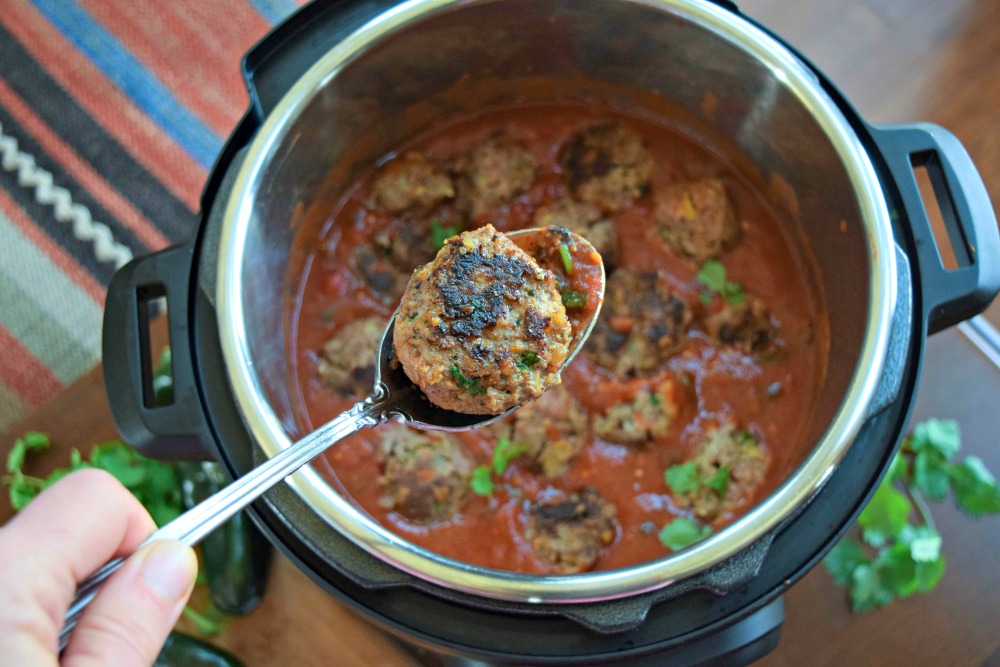 Beef Enchilada Instant Pot Meatballs: If you are stalling for time, the Instant Pot pressure cooker is your MVP – able to knock out a recipe in the fraction of the time as traditional cooking methods. Guests will be in awe that you served homemade meatballs in a spicy sauce, assuming that you spent all day on the task (instead of 40 minutes).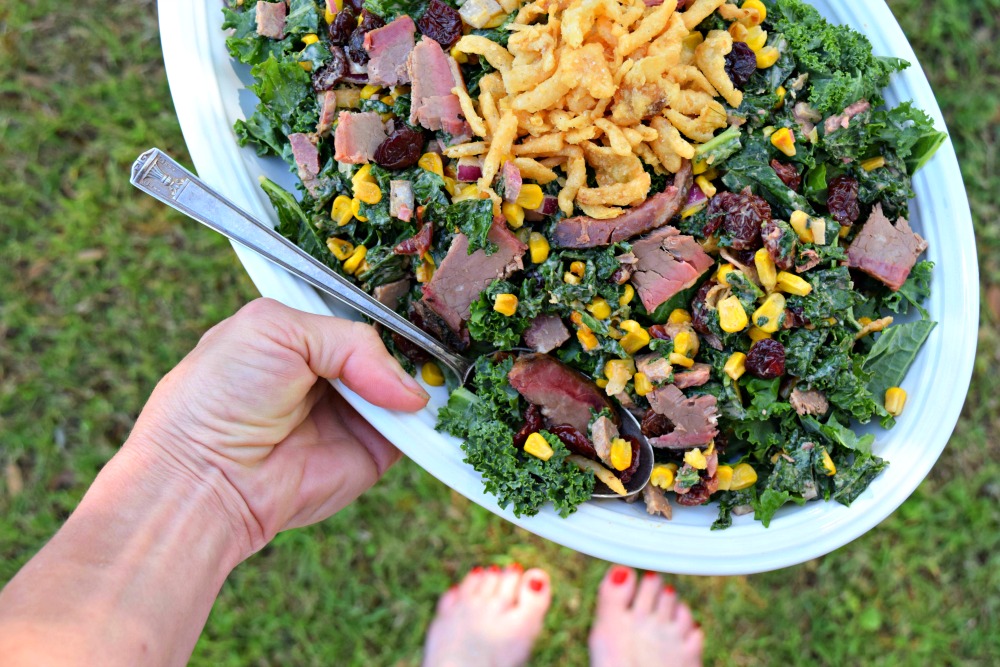 Brisket, Corn & Kale Salad with Low-fat Creamy Texas Dressing: It's always nice to have some green on the football spread, and I'm not talking "green" as in cash for betting. If looking for a super healthy beef recipes for game day, this fresh and fit kale salad is a winner for dinner — it's a complete meal in itself topped with lean center-cut beef brisket.
BBQ Beef, Bean and Sweet 'Tater Taquitos: Pick up a taquito, dip it in salsa, guacamole or queso and aim straight to the mouth for a munch-down interception. Your taste buds will be dancing in the end zone thanks to the kicked up flavor and healthy nutritional profile (baked, not fried)! Always one of my favorite healthy beef recipes for game day!
How will you be fueling up for the Super Bowl or the big game day? What team are you rooting for, who's your favorite player . . . or your just watching for the commercials?! Let's chat in the comments – XOXO, Jennifer