For most people, life winds down to a slower pace in the summer, but not me!  Both my work and workout schedules have been in beast mode with several back-to-back business trips and lots of Spartan Race training (dirty training!) to nail a big race goal next weekend.  These mental and physical stressors, along with the fact that my three teen boys are all home for the summer and their junk foods is laying around everywhere, should be tempting me to just chill out on the couch with a bag of chips – but I'm staying strong!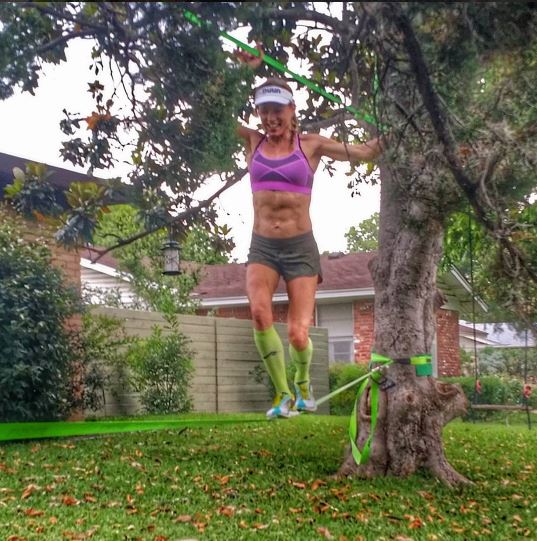 But, thanks to Vega® Clean Protein and Vega® Clean Energy (sent for me to test out as part of a Vega campaign), I've been able to avoid these temptations and stay in tip-top shape to tackle the obstacles that have literally and figuratively been thrown in my path lately. I don't always eat vegan, but it's a nice option to rotate through my diet for variety – and both these new, premium plant-based products from Vega make it easy for me to fuel up and train clean.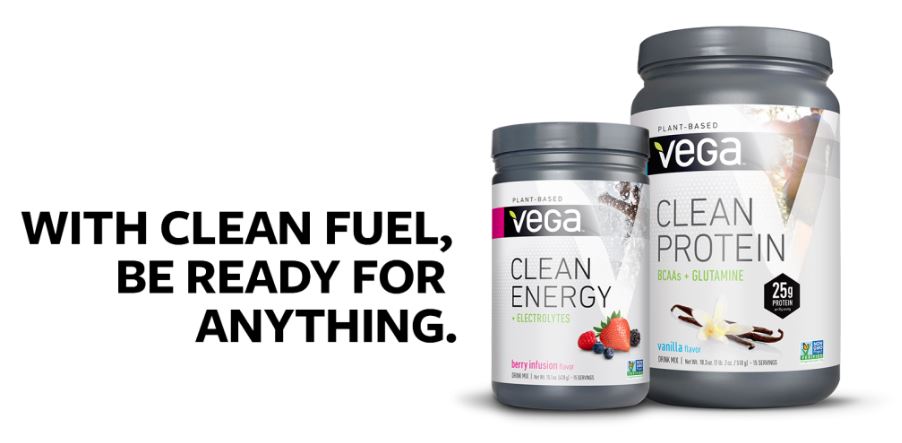 In addition to being Vegan Certified, Vega® Clean Protein and Vega® Clean Energy are both Non-GMO Project verified, gluten-free, made without dairy or soy, and contain no artificial colors, flavors, or sweeteners.
To be honest, I've gagged on some other brands of plant-based protein – even hidden in blended smoothies. But the Vega® Clean Protein is delicious just shaken up with ice in a shaker bottle – that makes post-workout recovery a snap!  Both the Chocolate and Vanilla flavors are a blend of pea, hemp, alfalfa and pumpkin proteins that boasts 25 grams of protein with only 1 gram of sugar – plus it's got the full chain of amino acids, 4BCAAs, glutamine and also takes care of 20% of your daily iron intake needs. All of this for just 130 calories.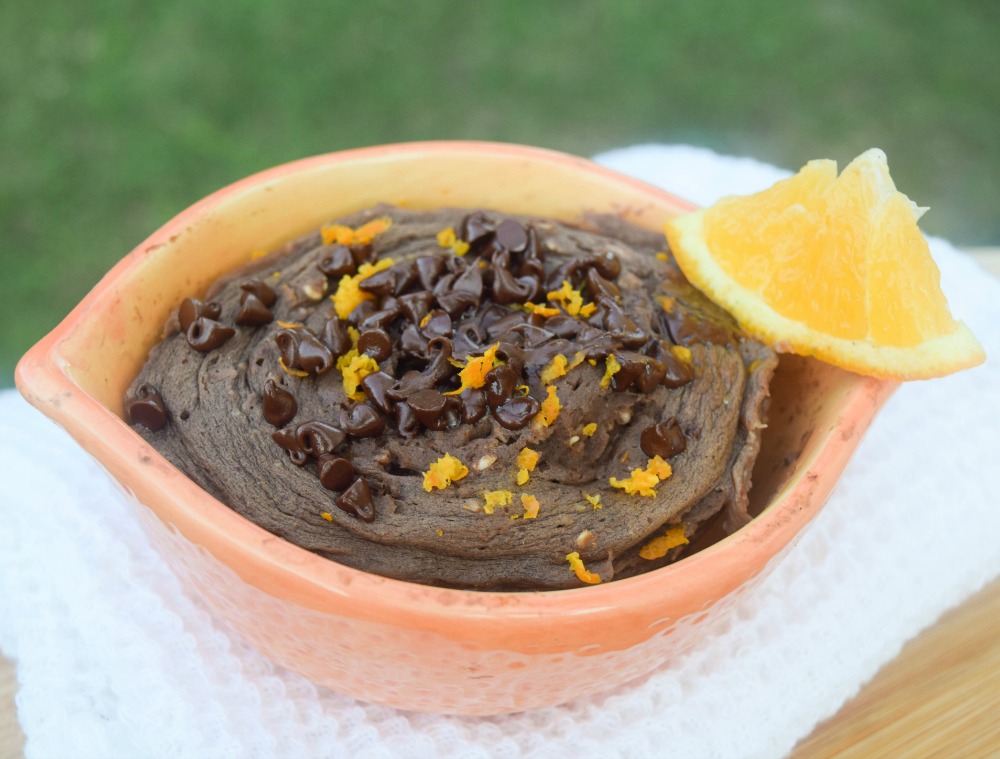 If also the Vega® Clean Protein used it to make this awesome single-serve Orange Chocolate Protein Cake for a clean dessert, bedtime snack or quick breakfast – it just takes 90 seconds! It's vegan, non-dairy, gluten-free and lower carb!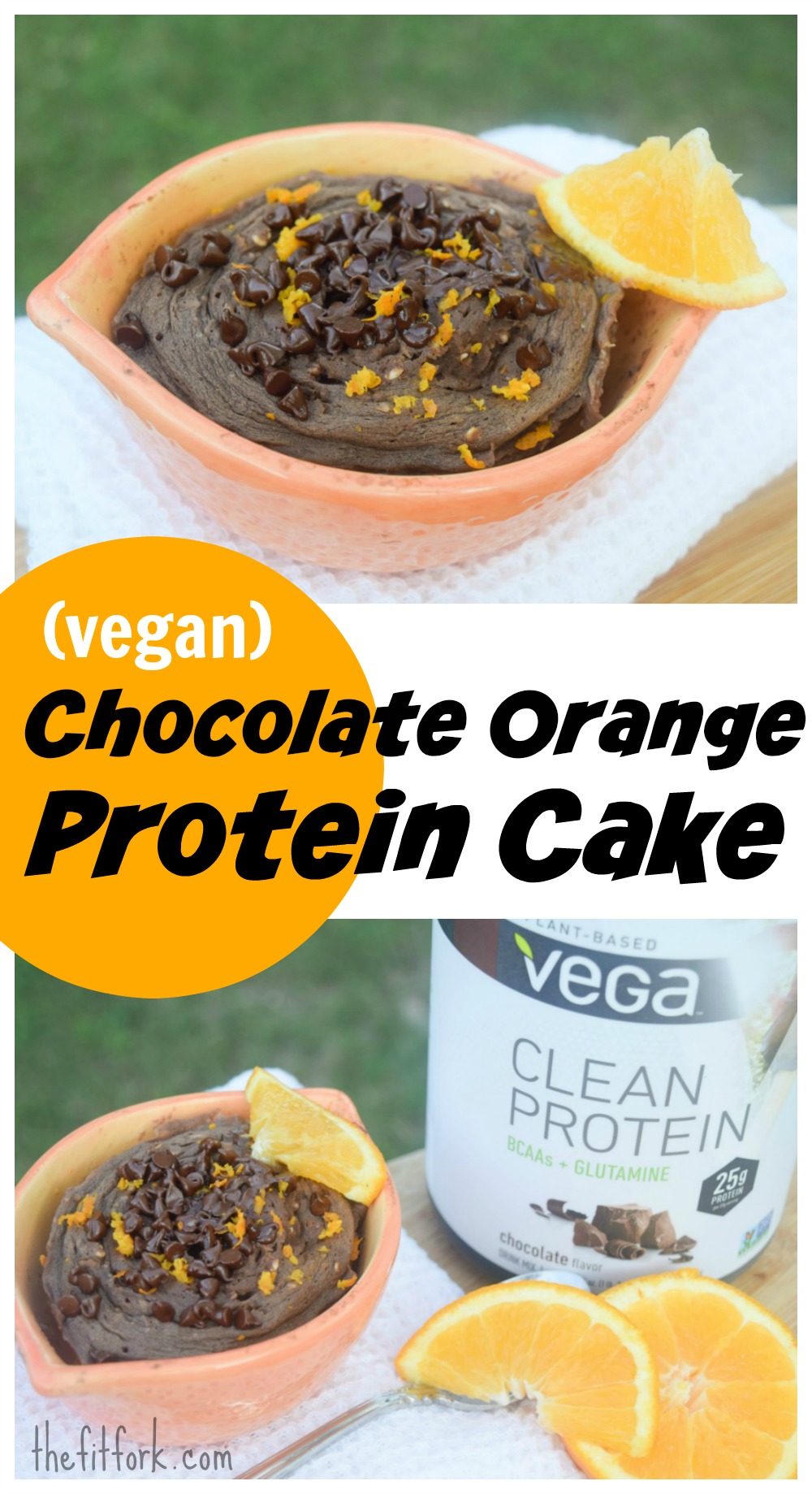 Instructions: In large mug or small microwave-safe bowl, mix together 2/3 scoop Vega® Chocolate Clean Protein, 1 tablespoon gluten-free baking mix, 1 tablespoon gluten-free, oats, ¼ teaspoon baking soda, 2 teaspoons orange zest, and 1/3 cup almond milk. Microwave for 60 to 90 seconds until set. Remove and sprinkle with dairy-free chocolate chips, if desired.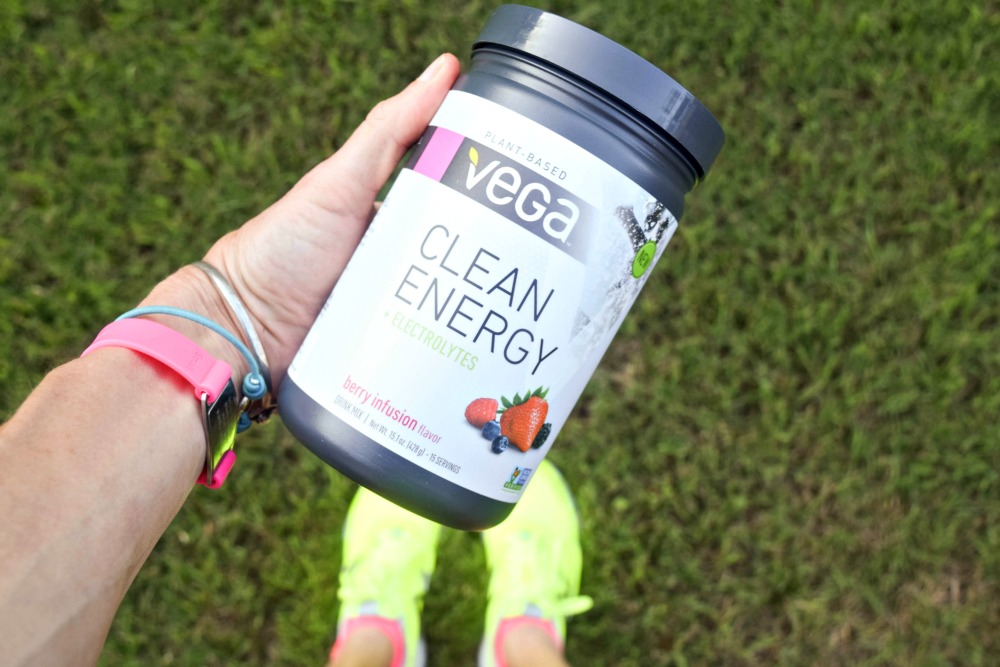 On those days when I'm dragging and need a little sumptin-sumptin before a workout, Vega® Clean Energy comes to the rescue. Taken 20 minutes before a run or workout, it' gears me up for great things thanks to electrolytes, naturally-occurring caffeine from black and green tea and quality carbs to rev the kick start the ole engine with some quick-sourced energy.  It comes in two flavors – Berry and citrus tea!
Aside from these certified vegan sports nutrition products, I've been getting lots of great virtual support from Vega on their FuelYourBetter.com page. You should check it out too, it's loaded with training tips, nutritional articles, and fit-focused recipes that will help you attain all your fitness goals – be those in running, triathlon, Crossfit, weight-lifting, yoga, obstacle course racing, paddle boarding, parkour, rock climbing, team sports or attaining all-around general fitness and shaping up for summer! #FuelYourBetter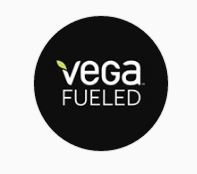 Being the Instagram junkie that I am (follow me @thefitfork) I also like to stalk Vega's new @VegaFueled Instagram page.  You'll easily agree that it's an inspiring page featuring real world people that will make you want to get moving too! Follow @VegaFueled  and tag your own photos with #vegafueled and #FuelYourBetter and you may be featured within the Vega community!
In fact, you can  enter for a chance to win a Vega Clean Prize Pack that includes 1 tub Vega Clean Protein, 1 Tub of Vega Clean Energy and a Vega Shaker Cup.  All you need to do is follow me at @thefitfork and the @VegaFueled Instagram Account and post a workout / fitness photo hash tagged #VegaFueled, #FuelYourBetter and #thefitfork.  I'll randomly pick one winner on 6/30/2016 — No PO #s US/CAN Only.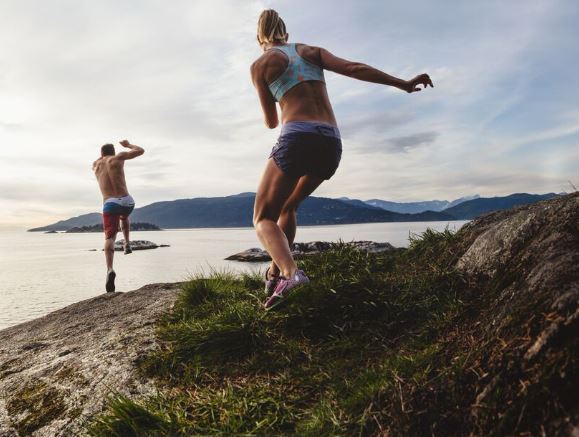 Try out Vega for yourself! Use discount code VegaFit at the Vega Store and save 20% off and free shipping – one use per customer and valid until 6/30/2016.  SHOP VEGA HERE!
What are you training for? How are you fueling? Have you ever tried a slack line? Please share in the comments below — XOXO, Jennifer 
This is a sponsored conversation written by me on behalf of White Wave. The opinions and text are all mine.