Today's post is sponsored by Smoothie King, but my content and love for their Meal Replacement Smoothies is all my own! Take the challenge as part of a low-calorie diet and daily exercise program.  Weight loss depends on individual needs.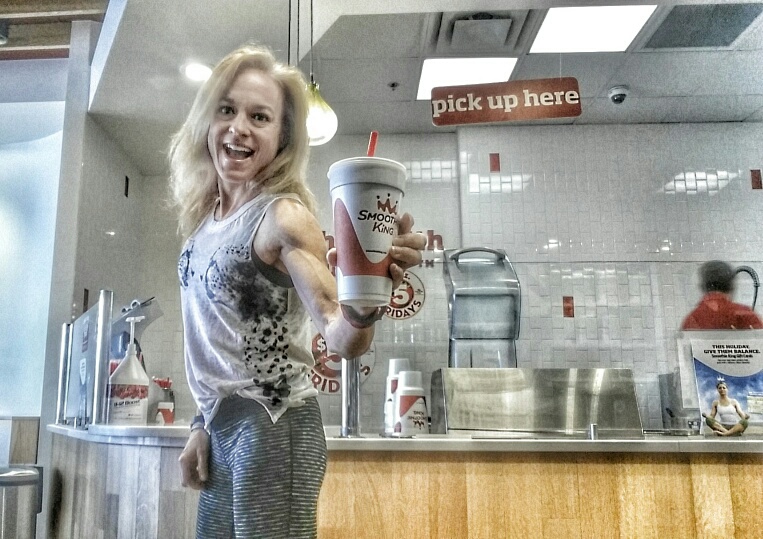 I can't believe it's already 2017, the New Year snuck up on me before I had time to formalize my goals and best intentions for the next 12 months. I'm not so much a fan of "resolutions," per se. Somehow that implies a certain past wrongness and need for fixing! But goals are a good thing, and I like to set them high – that way, when and if I fail, I most likely have achieved above and beyond par. Find out why I don't diet and how snacks like Smoothie King helps me fuel up for and recover from workouts and fill my nutritional gaps.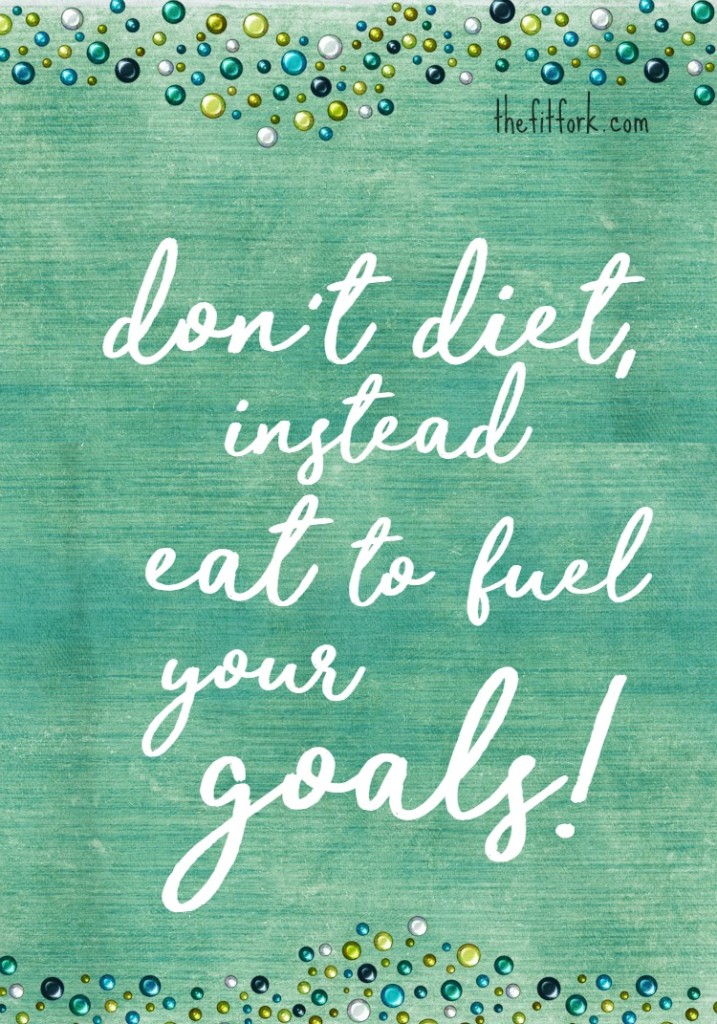 One of my goals is to get back my running speed which has dropped off over the last two years. Am I being hard on myself, maybe. But, it's hard to see your marathon pace become your 5k pace. Yes, yes, I know I'm getting older, but I'm not letting that become an excuse that stands in my way. One way I'm going to achieve this goal is by cleaning up even my pretty squeaky clean diet by taking in a few more calories at the right time. Time to remind myself — I don't diet, I eat to fuel my goals!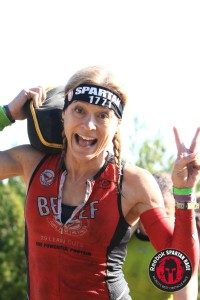 And, one of my goals is to get my 2017 Spartan Race World Championship Coin . . . and I think I can, if I can eat well, to train well, recover well and then work on my nutrition issues when I'm out on the course (always a problem for me from marathon to obstacle course race).
I've been experiencing a major lack of energy during many workouts, having trouble recovering and sometimes waking up starving. I try to practice what I preach, eating enough protein – ideally at least 25 to 30 grams at every meal and protein rich snacks after workouts and before bed for recovery. But, when I look at what I'm REALLY eating, I may be skimping on some of the snack protein . . . or displacing those calories with my favorite indulgence, chocolate.  Even though I'm getting the nutrition I need at meals, these meals may not be timed appropriately for my workout needs. Maybe I need more calories before my workout – duh. I always worry that eating before a workout or right after will make me feel bloated, slow or nauseus.  But, I've found that a smoothie can give me that fast fuel I need, without filling me up too much.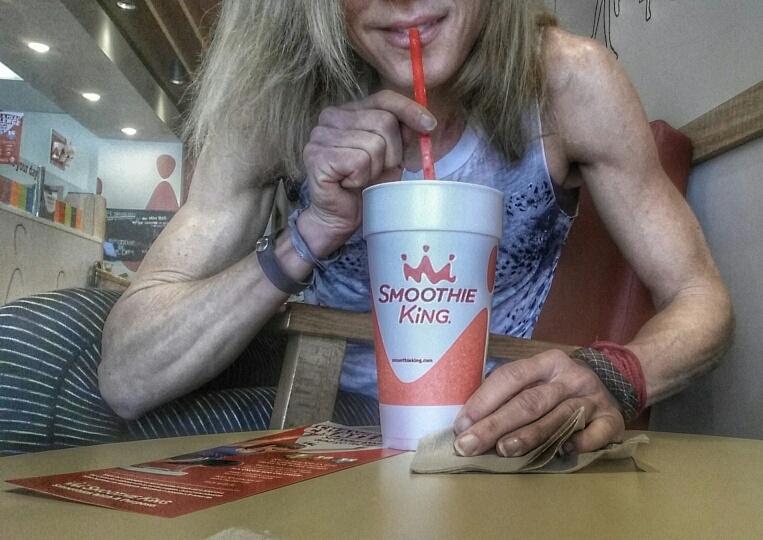 Seriously, there is a smoothie for every person and every situation at Smoothie King. Whether you are trying to lose weight, gain weight, grab a replacement meal on the go or just have a healthy, yummy treat, there is a smoothie with the nutritional profile that your body needs at Smoothie King. And, the helpful employees can even tweak and swap out ingredients to make your smoothie EXACTLY what you need and crave for optimal wellness.
For example, today I was on the way to the gym before an afternoon filled with errands. It was pushing 11am and my eggs and oatmeal breakfast had already worn off. Many days, I would have just pushed on and skipped eating (or, grabbed a diet drink . . .ewww). But my new, healthy habit for the year was to fuel up correctly for my workout and missed lunch. I ordered the Coffee High Protein Smoothie and it was the perfect choice for ME – I really needed that little boost from caffeine and the 31 grams of sustaining, muscle-making protein. Plus, I wanted to cut down on the sugar but keep enough carbs to go full throttle in my workout so I had them "Make it Skinny" with Stevia in lieu of the turbanado sugar).  With only 340 calories in the 20-oz. serving, I never felt too full to go all out in my workout and then had no guilt about eating another small meal in the mid-afternoon.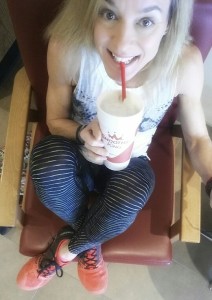 While I use meal replacement smoothies to add extra calories to my day, these blended drinks are also an excellent and filling option for dieting. If you are on a weight-loss journey, the meal replacement shakes from Smoothie King are a tasty, convenient way to help you get to your goal weight.  Smoothie King's Change A Meal Challenge contains over 20 Meal Replacement Smoothies, all under 400 calories and with at least 10 grams of protein (and some over 30 grams). I've blogged time and time again that eating enough protein throughout the day helps curb unhealthy snacking, supports a lean body mass, and promotes healthy aging. Smoothies are an easy way to "drink" your protein.
Smoothie King #ChangeAMeal Smoothies (all under 400 calories and 10 grams or more protein)
Greek Yogurt – Pineapple Mango, Strawberry Blueberry, Peach Papaya
The Shredder™ – Chocolate, Strawberry, Vanilla
Lean1™ – Chocolate, Strawberry, Vanilla, Pineapple Mango
Original High Protein – Banana, Lemon, Pineapple
Coffee High Protein – Vanilla
The Activator® – Chocolate, Vanilla
Gladiator® – Chocolate, Strawberry, Vanilla
Vegan – Dark Chocolate Banana, Nutty Super Grain, Mango Kale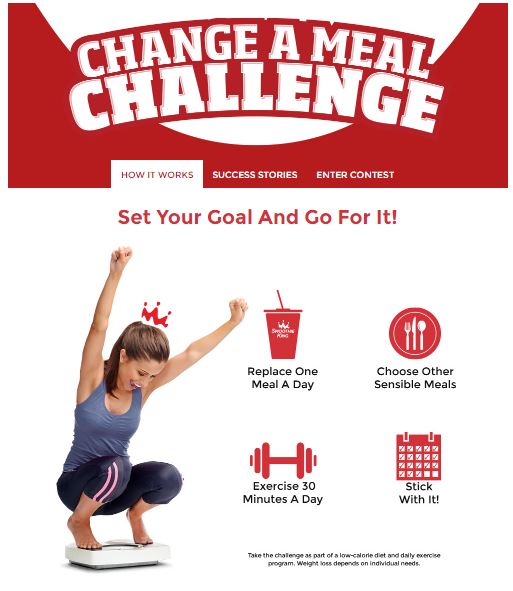 You can learn more about the Change A Meal Challenge (where you can win prizes like a Fitbit or Bike) and Meal Replacement Smoothies at Smoothie King. Also, remember to claim and print the Facebook offer to get a "Buy One, Get One Free" offer on any Meal Replacement Smoothie on January 12, 2017.
Are you a year 'round smoothie fan? Favorite flavor(s)? Do you have a nearby Smoothie King? Please share in the comments! And, don't forget to get your BOGO Coupon. XOXO – Jennifer