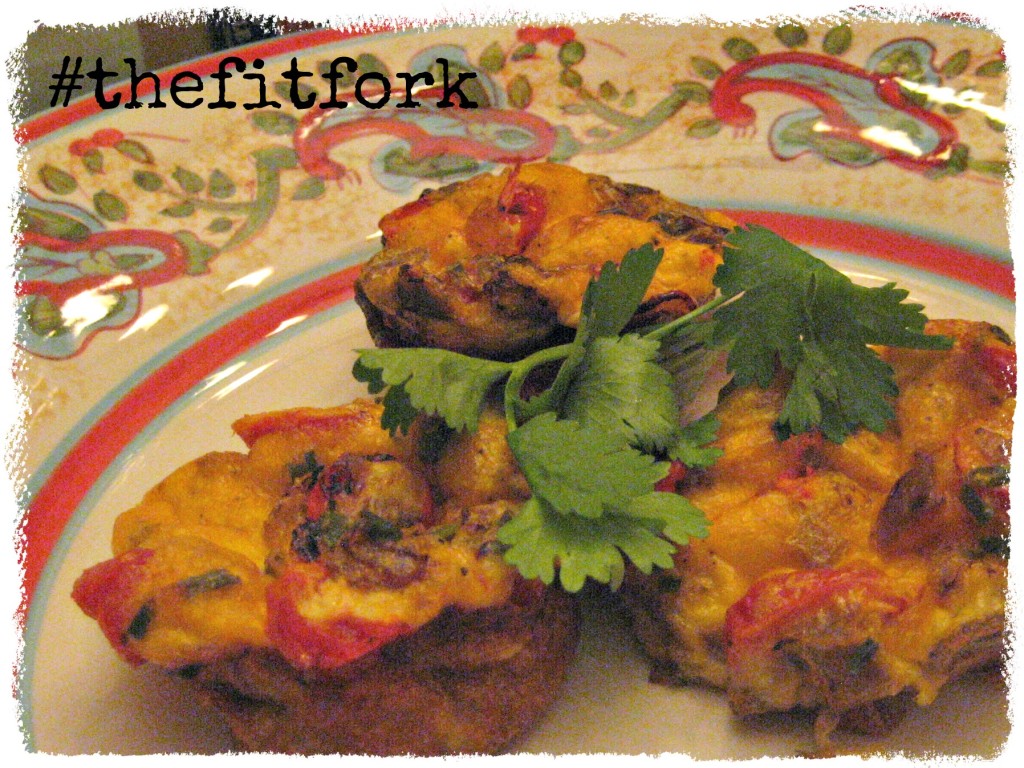 Did you know that the spice turmeric has been proven to ease the aches and pains of tendonitis? Distinctive with its warm and faintly citrusy flavor, the yellowish-brown spice (related to ginger) releases a chemical compound called 'curcumin' that effectively reduces the inflammation process found in many tendon diseases, or so say British researchers. This isn't the only benefit of curcumin, its powerful anti-oxidant properties have also been shown to regulate blood sugar and fight cancer.
Since the hubby and I have been suffering from a little 'golf elbow' and 'tennis elbow' respectively, I decided to give this super-spice from across the seas a starring role in our weekend breakfast – Mini Turmeric & Tomato Frittatas. Oh my gosh, don't get me started on the health benefits of tomatoes! Sticking with the tendonitis theme here, let me just condense my kudos with one tomato factoid – the flavorful fruit is high in bioflavonoids and carotenoids, which are also known anti-inflammatory agents. Tomato and turmeric, what a powerhouse pair! You'll also notice quite a bit of ground black pepper punching up this egg dish; that's because the body absorbs turmeric up to 2,000 times better when taken along with black pepper.
Aside from keeping your knees, elbows and other body parts in tip-top shape, another perk of this recipe is that the remainder of the batch can be frozen and then defrosted in the microwave for a fast 'first aid' fix for hunger (and hurts) that hit anytime of the day or night.
Mini Tumeric & Tomato Frittatas Recipe
4 large eggs
1 cup egg whites
1/2 cup milk
1 teaspoon salt
1.5 teaspoons ground tumeric
1.5 teaspoons ground black pepper
3/4 cup shredded cheese of choice
½ cup diced red onion
36 grape tomatoes, quartered (or 1 cup diced tomatoes)
Preheat oven to 375F degrees. Generously coat 12-cup standard muffin tin with cooking spray. In bowl, whisk together eggs, egg whites, milk, salt, pepper and turmeric; pour into muffin tins, filling each tin about 1/2 to 2/3s full. In sauté pan, cook red onions over medium heat until softened, about 2 minutes. Add tomatoes and cook another 2 minutes. Divide veggies up evenly over egg mixture. Sprinkle cheese on top of each. Bake approximately 20 minutes or until set in the center. Once removed from oven, let sit for a couple minutes before running a knife around rims to loosen. Turn tin gently upside down to remove. Makes 12.
Nutrition Information