You're invited over to work up a sweat to old-school aerobic DVDs and Girl s CrossFit WOD. After well, enjoy healthy refreshments including a delicious mocktail made with Trop50 Raspberry Acai!
Oh, it's always good to get together with my girlfriends. However, we're not the head-out-to-a-bar types or even really much of book club babes, but the one thing we have in common is that we all like to run, workout and reward ourselves with healthy refreshments!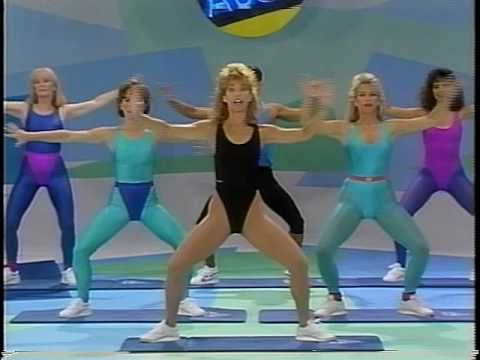 My idea of a fun "Girl's Night In" is inviting my besties over for some fun, maybe putting in a retro workout DVD like a Denise Austin or Jane Fonda – oooh, break out the leotards and leg warmers. However, though my friends don't care, hosting at my house might mean having to clean up and move the furniture around for our lunging, lifting, buns-of-steel fun. So, instead I'm recommending we meet up for "Girl's Night In" at the CrossFit box, no sweaty men allowed.
After the old-school aerobics, we'll kick up the fun with a girl-powered workout – oh, I don't know, maybe something like this Girls' Night WOD below: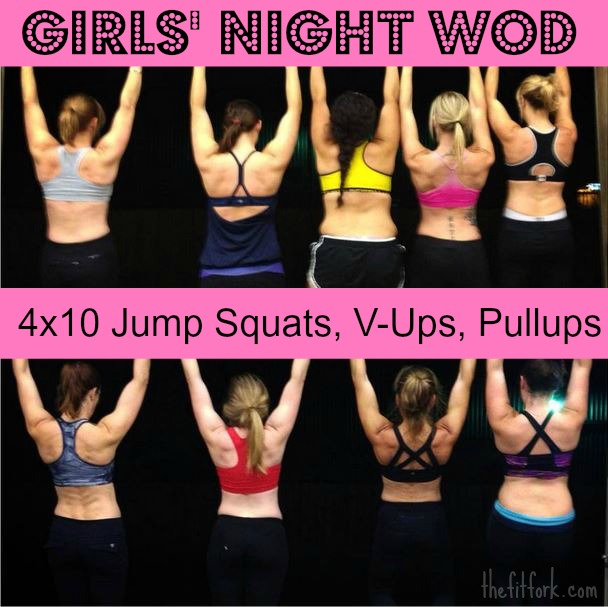 As for refreshments, there will be no heavy lifting – just some fresh veggies and dip, some deviled eggs and easy to make smoothies and drinks featuring Trop50 Raspberry Açaí juice.  I was very excited to learn that Trop50 has the great taste and goodness you expect from Tropicana, but with 50% less sugar and calories and no artificial sweeteners. Each 8 ounce serving has loads of antioxidants, more than a day's worth of vitamin C and is a good source of vitamin E — all for only 50 calories and 10 grams of sugar.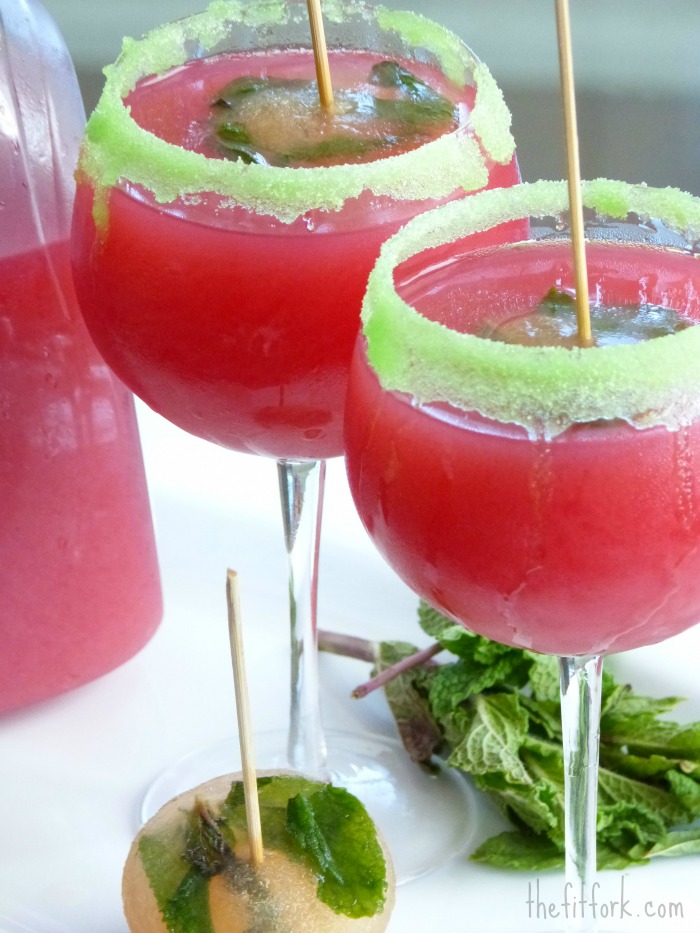 Check out the gallery of drinks at the top of the post that feature Trop50 Raspberry Açaí along with some healthy smoothies I like to make at home. Although whipped up without alcohol, these drinks still taste special and celebratory without the next-day headache and regrets. While the "idea" of an adult beverage sounds appealing, my body always rebels – I try to remember that everything I eat or drink is either fueling performance or feeding disease.
Here's a special sipper I've developed with Trop50 Raspberry Açaí. It's so light and refreshing after a workout and I love how it's keeps the fun in motion  — dip and swirl the frozen pop around and enjoy! Pre-freeze the "mint cubes" the night before and playing bartender will be a breeze.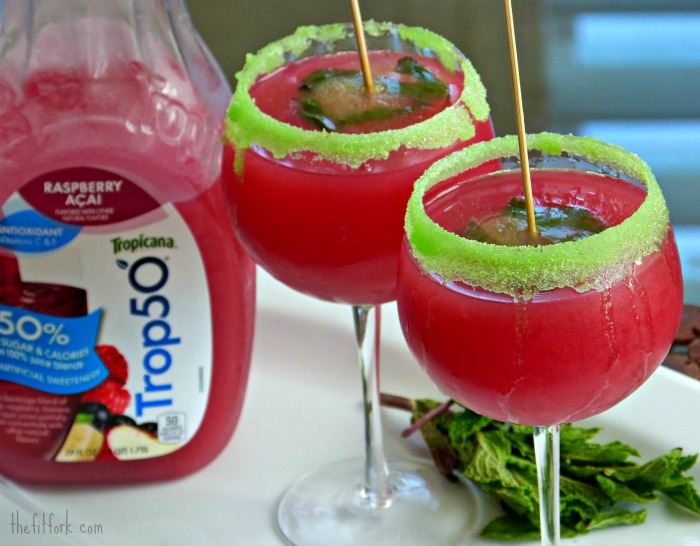 Raspberry Açaí Sipper with Coconut-Mint-sicles Recipe
 2 10 -12 oz bottles coconut water
Mint springs
10 small wooden skewers
2 tbsp. colored cocktail rim sugar
1 59-oz bottle Trop50 Raspberry Açaí
Pour coconut water evenly into 10 large ice cube molds, small ice pop molds or small Dixie cups. Top with mint leaves. Place in freezer for about 1 hour until firm enough to hold wooden skewer or ice pop stick upright. Continue to freeze until solid.
Wet the rims of 10 glasses; dip rims in cocktail sugar. Pour beverage evenly among glasses (just under 6 ounces per glass). Remove mint pops from molds and place one in each drink. Garnish with additional mint, if desired.  Serves 10.
For more inspiring ideas, visit the Trop50 collection on Foodie.com
Disclosure: Compensation was provided by Trop50 via Glam Media.  The opinions expressed herein are those of the author and are not indicative of the opinions or positions of Trop50.