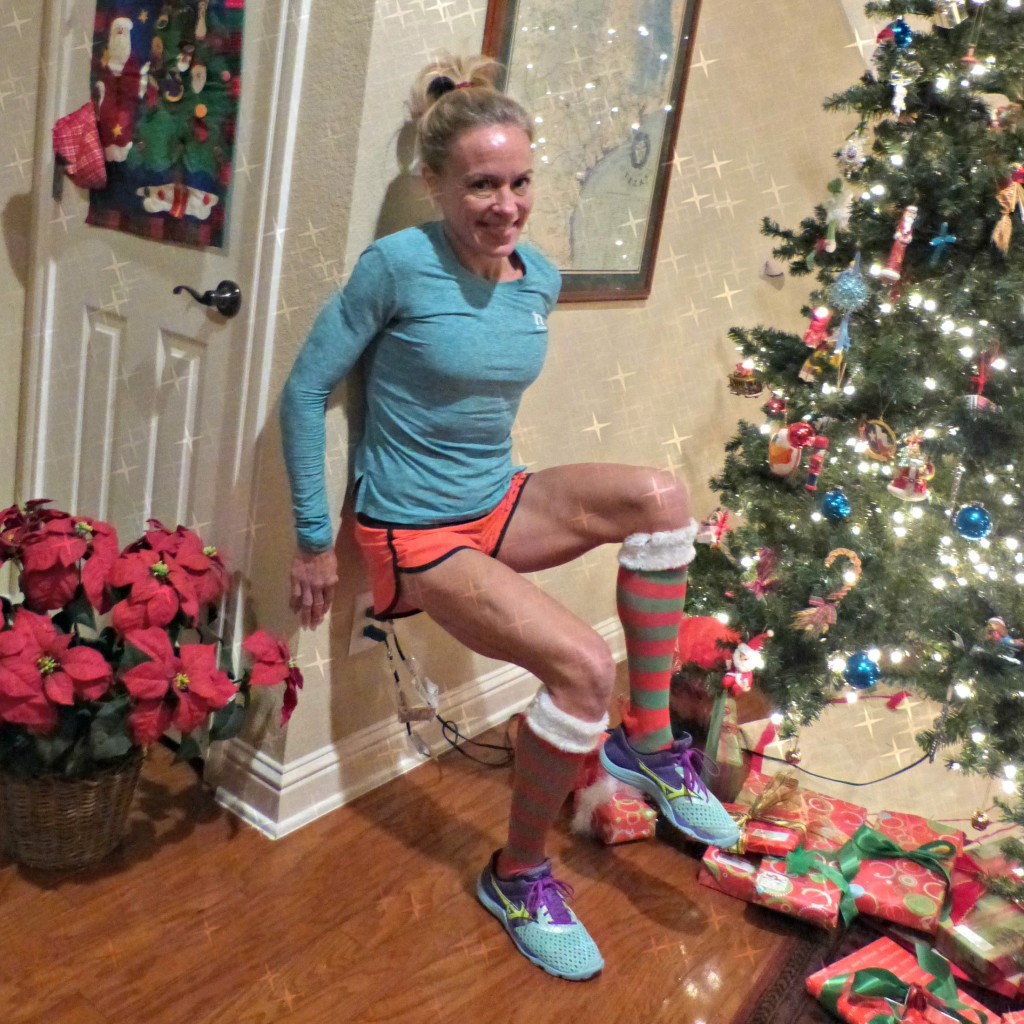 These toy soldier "marching" wall sits made me HUNGRY! That's why I'm super excited to haul out my oven mitts and beloved Bundt pans for National Bake Day (Dec 23rd)! It's almost the night before Christmas; even cooks who don't consider themselves "bakers" will be sifting flour and rolling out dough from dawn to dusk. Cookies and cakes and muffins, oh my! Not to mention tarts and strudels and pies! If you are trying to eat clean and follow a healthy lifestyle, you might have decided that baking has no place in your diet, but think again! I'm sharing some ways to make traditional baked goods better for you using healthy swaps – so get baking, baby!
Healthy Baking Swaps
Whole Buttermilk: Use fat-free milk mixed with 1 tsp vinegar. Let mixture sit together and curdle for 5 minutes before incorporating into recipe.
Dairy Milk: Swap out cow's milk cup-for-cup with soy milk, almond milk and coconut milk in baking. If the recipe calls for heating the milk on the stove top first, take care not to bring liquid to a boil – these alternative milks scorch easily.
Whole Cream: Like milk, you can substitute many milk alternatives including soy, almond and coconut in baked goods – even fat-free coffee creamer (but they're usually high in sugar). However, if you are planning to make whipped cream, you MUST use whole cream to get to the stiff peaks stage. The fat molecules in the cream are what traps in air and makes it fluffy.
Sour Cream:  Substitute no-fat plain yogurt for sour cream. For a major protein boost, use Greek yogurt.
White Flour: Swap out half of flour with a whole-grain flour. The benefit is much more fiber and not too much of a change in texture. I also use almond meal, quinoa flour, coconut flour and ground oatmeal, but find that I have to be prepared to accept that the texture will be different – although the recipe is still yummy!
Butter and Margarine: Reduce up to ½ the butter or margarine called for in a recipe with canola oil to reduce saturated fat. To reduce total fat, swap out up to ½ the butter or oil for applesauce or a fruit puree. Replacing ½ cup of butter with ½ cup of applesauce will save you 44 grams of fat and 400 calories.
Eggs: Substitute 1 whole egg with ¼ cup of fat-free, cholesterol-free egg substitute (from the carton) or 2 fresh egg whites. The net savings here is 10 grams of fat and 100 calories. If a recipe calls for 2 eggs, consider using 1 whole egg and making a substitution for the second egg; this allows for some of the richness and B vitamin benefits of the whole egg.
White Sugar:  Popular whole food alternatives for white sugar include honey and maple syrup. For both honey and maple syrup, use ¾ cup of ingredient in lieu of 1 cup of sugar and reduce the amount of liquid in the recipe by 3 to 4 tablespoons for each cup swapped. These white sugar alternatives brown faster, so reduce oven temperature by 25 degrees. Sucanat, Turbinado and Demara sugars are natural products made from sugar cane and can be used in baking at a 1:1 ratio. I've also had luck with coconut sugar, a product made from the sap of the palm; it is also used in a 1:1 ratio. To reduce calories in a recipe, use Stevia, a natural sweetener extracted from the leaf of the Stevia plant. Baking with Stevia is trickier because of the intense sweetness – more than 200x sweeter than white sugar. However, it can be converted for use in baking if you use another ingredient as the bulking agent. To replace 1 cup of white sugar in a recipe, you will need to use 1 teaspoon of liquid Stevia or 18 – 24 Stevia packets as well as approximately 1/3 cup of an ingredient that will add bulk such as mashed fruit, yogurt, or more eggs. I've used Stevia in many of my recipes, but it does take some tinkering around with to get the desired result.
While all of the alternatives described above have a place in healthy treat making, some baking recipes are so high-maintenance and fussy that they can often fail using one or more of these healthy swaps.   Sometimes, you have to use the real deal — sugar, whole eggs and butter — to make the chemistry of baking work. Cooking Light has a great article on The Art of Low-Fat Baking that explains why these ingredients produce a higher-quality result and how you can reduce the amount needed in your recipes.
So, what am I baking on National Bake Day? Well, I'm going to make several batches of "Nutrish" Caramelized Banana Bread – some to give to neighbors and some to keep on hand for the Christmas morning brunch I am hosting.  Mmmm, sautéing the bananas before adding them to the batter lends such a deep, rich flavor to this favorite healthy quick bread recipe.
The Quinoa Oat Almond Chocolate Chippers are simply amazing and gluten-free, so they will make a thoughtful gift to stash in a tin for a holiday gift to my GF friends and family. I have a cute little second cousin that can't have gluten. At family events, he can never enjoy the yummy foods the whole group is woofing down and, instead, has to be satisfied with the little baggie of cookies labeled with his name. Well, these cookies will please the whole group and he won't feel left out at all!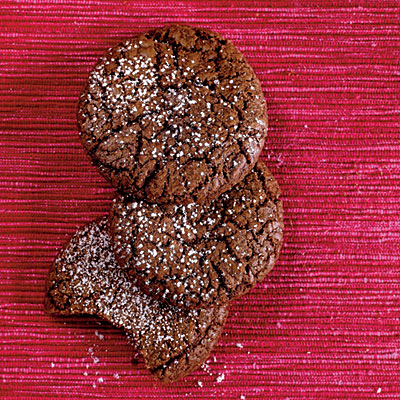 I'm also eyeballing these Mexican Chocolate Cookies whipped up with some good-for-you dark chocolate (go for the 70% cacao kind), cinnamon and just a dash of ground red pepper. I know my people, and these won't last long!
So, what are y'all baking up this season? Give me all the delicious details! Now, it's time for me to dash away and get mixing! Wishing a happy and healthy holiday season everyone!