This post was sponsored by MinuteClinic, however all opinions and enthusiasm are my own.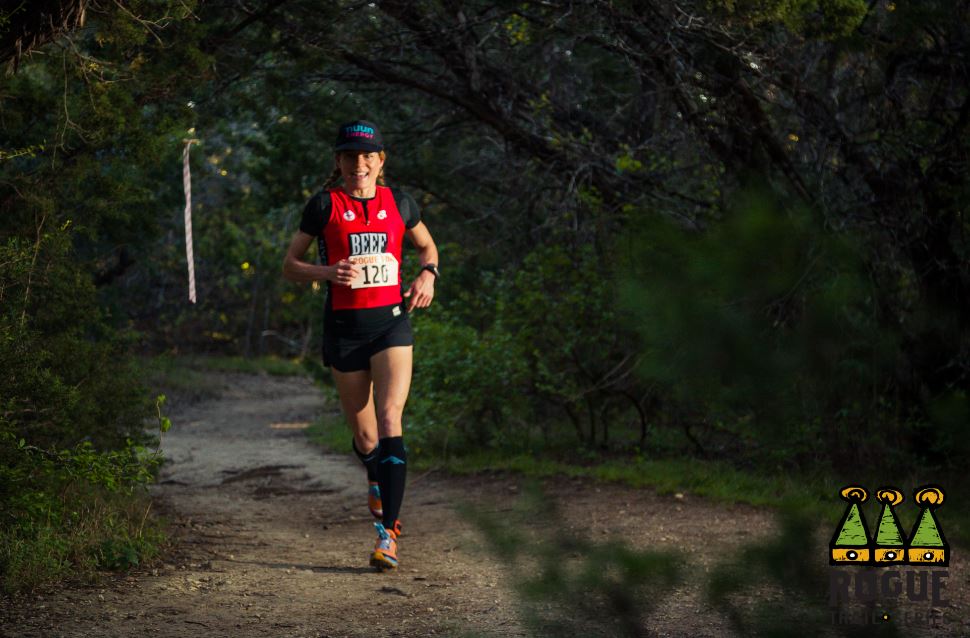 Even though I'm smiling, my seasonal allergies were in overdrive at my first trail race of the spring season. Really, it's quite ironic. After persevering through the fickle winter weather in Texas, rescheduling and rerouting many runs while wishing for green trees and wildflower-lined trails to return, all I wanted to do during this trail run was run inside on a treadmill. Comfort for my watering eyes and sneezing was trumping the beauty of nature.  My eyes were watering so bad, I was having trouble seeing the nooks, crannies and tree roots on the trail – that's dangerous!  
If you don't know what seasonal allergies are, lucky you – you must not be suffering. Or, you're sneezing, coughing and rubbing itchy eyes, but blaming it all on the common cold. However, a common cold should only last 3 – 14 days, while seasonal allergies go on as long as there is contact with the offending substance, typically February through September. Find out more on colds vs. allergies here. Ugh. So, what are these offending substances that torture us so? Well, seasonal allergies are caused by airborne proteins, molds and fungi that come from the onset of plant grow.
Symptoms of Seasonal Allergies
Itchy eyes and nose
More tears than normal
Post nasal drip
Runny nose
Scratchy throat
Sneezing
Stuffy nose
If you want to get outside and enjoy a trail run or walk through the park, there just seems no way to avoid these nasty little allergy creators that float around in the air – but there are some ways to lessen your reaction to them and make exercise more pleasant. Here are some things to consider:
Is it a bad day? Check the pollen and mold counts before you plan your run, or decided to skip. You can get this info from the local weather forecast or go to a website like the National Allergy Bureau and type in your zip code.  You may want to take your runs indoors on the days with super-high counts.
Is it a bad hour? Consider running later in the day when pollen counts are lower and molds have had a chance to dry up a bit. Also, a nice rain tends to wash away allergens temporarily – so, running in a light rain or after a gully washer is always optimal.
What about OTC medication?  Sometimes, there is no leeway to "plan" a run – especially if it's at a race (typically at the highest-count time of day) or you have a busy work and family schedule.  Over-the-counter medications are a viable option when used according to direction. However, traditional antihistamine products like Benadryl can leave you feeling dried out and sleepy – groggy and dehydrated is no way to start a run! An article at Runner's World says that the second generation of over-the-counter antihistamines such as Claritin, Allegra, and Zyrtec are better for runners because they are non-sedating and non-drying. You can be assured, I've stockpiled for the season at my neighborhood CVS Pharmacy.
Is it time to visit a medical professional? If seasonal allergies are really interfering with quality of life, stop suffering. Head over to MinuteClinic (found inside your neighborhood CVS) and get checked out. You don't need an appointment, and on-site nurse practitioners and physicians assistants are ready to recommend the right over-the-counter medications and write prescriptions when medically appropriate.
Are you cleaning up post-run?  Remember that trail running and being outdoors this time of year leaves everything on you exposed to allergens – your shoes, your clothes, your hair and skin. That's why you should leave your running shoes in the garage and head to the bathroom to remove clothing and take a post-run shower ASAP – otherwise the allergens will be nagging at you all day. You might even want to consider bringing wipees if you are driving to and from your running location. Also, it's a good idea to wash your sheets at least once a week during peak count times to get rid of any lingering pollen, mold and such that you may have picked up just walking back outside to check the mail.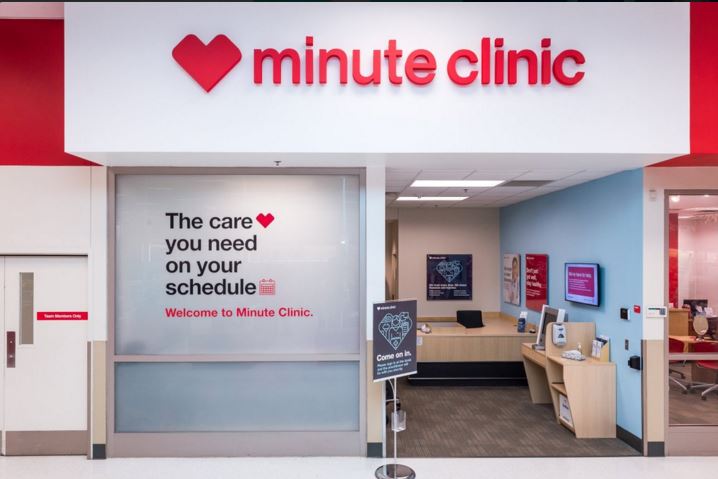 Find out more on how to #BeatSpringAllergies at @MinuteClinic and on their Facebook and Twitter feeds too. Check out their Clinic Locator to find the location nearest you! Happy (sneeze-free) running!
Are you bothered by seasonal allergies? Does it keep you from exercising outdoors? Do you trail run or hike? Please share in the comments below — XOXO, Jennifer