This post is sponsored by FitFluential on behalf of NOW Foods.
I think my new "Live Happy, Live Healthy, Live NOW" shirt sums it all up to a T! When a company whose products you already love, loves you back with double-puffy-hearted hospitality, it's a win-win-win – for me, for them, for YOU! Recently, I was invited to visit Now Foods at their
Midwest Operations Facility
and Corporate Headquarters in Bloomingdale, IL (a suburb of Chicago) to learn more about their products lines, core values and mission to "enable people to live healthier lives."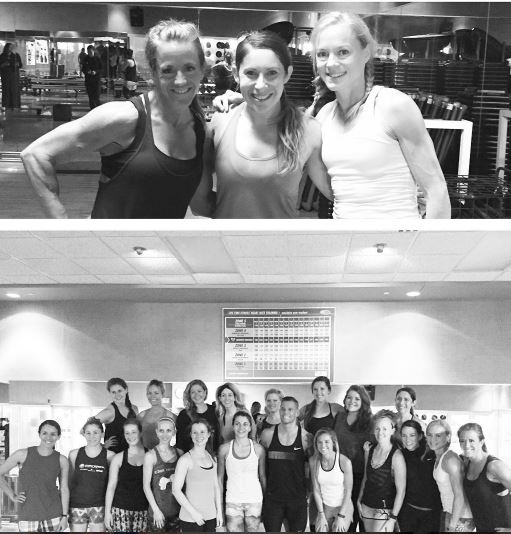 It was a fun and fact-filled two days with a group of other health and fitness influencers.  Of course, we naturally had fit a group workout into the festivities and headed over to Lifetime Fitness for a specially developed HIIT workout that targeted 9 body parts to promote Target's awesome athletic line called "C9." That serious sweat session was followed by a bit of relaxing yoga and a delicious post-workout smoothie made with nourishing NOW products.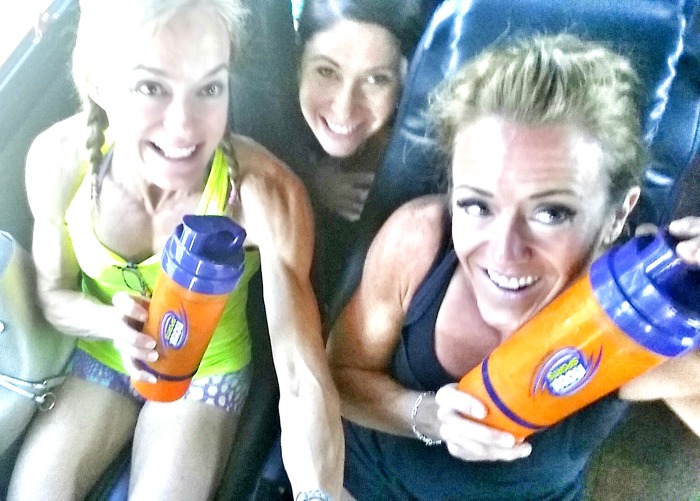 My excitement is bubbling over from seeing with my own eyes how
NOW products
are made from start to finish and meeting with company executives including Jim Emme (CEO) and Dan Richard (son of founder). Oh, and by the way, please feel free to take a virtual tour of the
Midwest Operations Facility
yourself!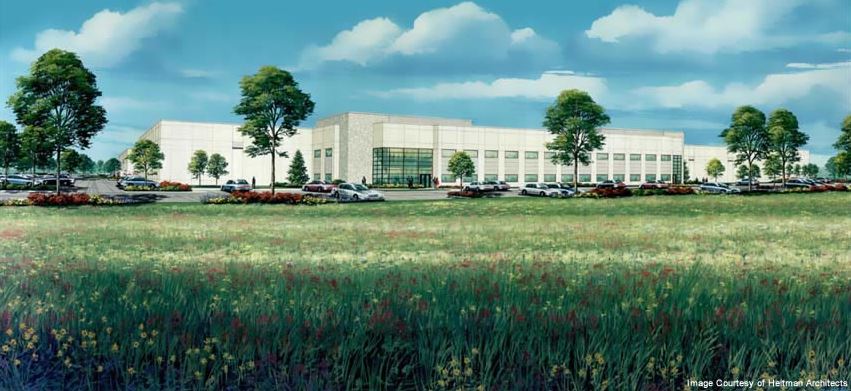 Not only did I get a chance to tour the facilities, but also got to participate in some fun and educational sessions including a presentation by the lovely
Dr. Wendy Bazilian
on Food Tribes (more about this in an upcoming post) and impact these different diet choices (like Gluten-free, Paleo, Vegan, etc) have on athletic performance. It was also fun to partake in a DIY session where we made our own Aromatherapy Bath Soak and also Exercise Equipment Cleaning Spray using very versatile and pesticide/herbicide free
Now Essential Oils
. So, to recap my amazing experience, I want to share with you three awesome things I learned about this honest, totally-transparent and quality-focused company that started out way-back-when in 1968 as a simple health food store.  Also, make sure to read through to the end, they are generously sponsoring an
enormous giveaway of products
for one lucky reader to win!
1) NOW Foods makes and sells nearly everything on my shopping list!
Seriously, I think this company makes almost everything I need to support my healthy living . . . except fresh fruit and vegetables. Not only does
Now Foods
make a vast array of vitamins,
supplements
and
sports nutrition products
(how I first found them), but they also have an impressive selection of personal care and wellness items, essential oils, healthy foods and even natural pet care products! Even though this large company produces so many different items, each individual product is very thoughtfully and carefully made — it's as if each came from a single-focus boutique operation. There is just that much passion among the employees at this company that has been recognized as one of the "101Best & Brightest" to work in the nation!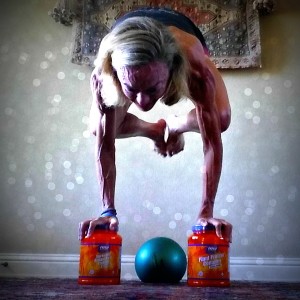 Over here to the left, a couple of the protein powders that started my love affair with NOW Foods. Oh, and their food lines is amazing and so many of their products, from BetterStevia™ (it really is better) to gourmet, small-batch Ellyndale Foods™ to  , are the foundation for many of my healthy recipes on the blog including my Kiwi, Apricot and Feta Salad with Hemp Honey Dressing   (I used their organic hemp seeds and avocado oil for this yummy summer dish).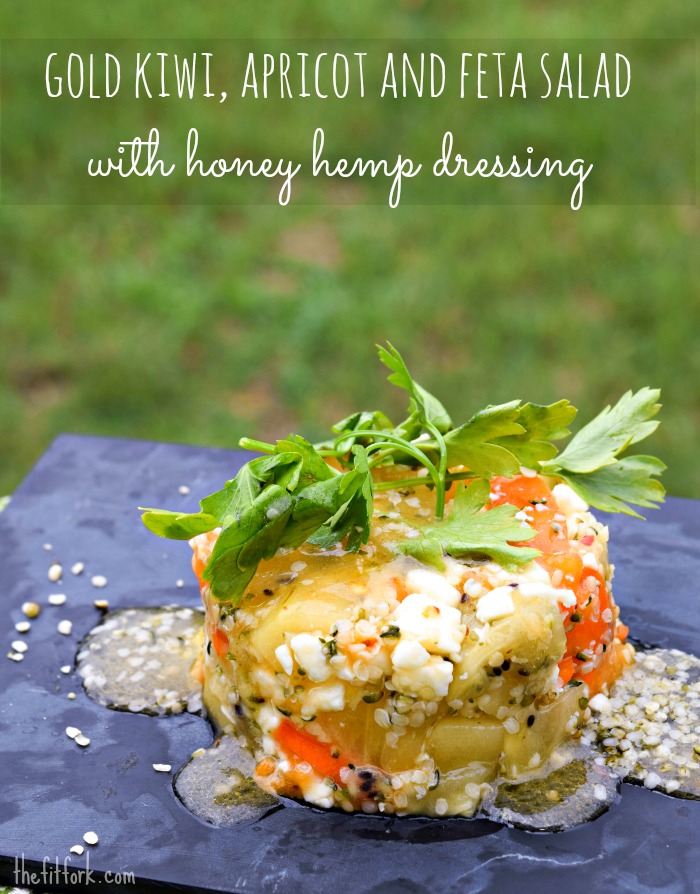 Also, the Living Now™  line up is has a nice variety of tasty, junk-free products that make it easier and more convenient to keep a gluten-free diet.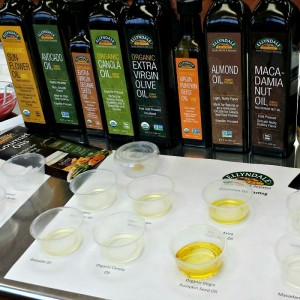 We also had an interesting and informative "oil tasting" led by the adorable and talented Executive Chef in their corporate test kitchen. Apparently, there is a proper way to appreciate the flavor of oils (think wine tasting) and I slurped in little bits of various oils one at a time, from pumpkin seed and almond to olive and sesame, and let them slowly wash over my tongue!  At the end of this taste-test, I have very moist lips as a whipped up a homemade berry salad dressing using the macadamia nut oil.  We also made to-go salads for our travel home that day and packed our jars from a rainbow array of produce, nuts and healthy grains – of course, I went straight to the Organic Tri-Colored Quinoa from  NOW Real Food™ , one of my favorites ( because, when meat isn't on the menu, this near-celebrity-status seed offers a complete amino acid chain).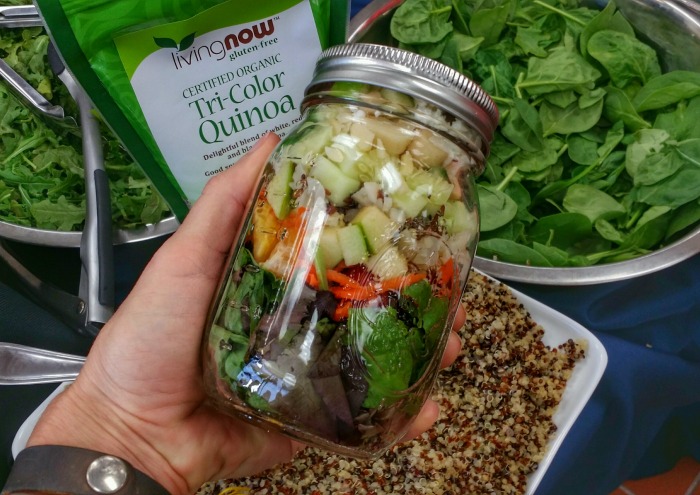 2) NOW products are a blessing for my body and budget Now Foods products are both affordable AND high-quality — gasp, I know!  These two factors are important to so many of us trying to live, role model and share our passion for the "fit life." It's such a common assumption in the natural health food and supplement industry that the more expensive, the better   — not so! In fact, many times (not always), an expensive product is actually quite cheap in quality and just jacked up with a big marketing budget. But NOW Foods never tries to trick you into thinking that you're getting something you're not. They don't waste money (which is ultimately your $) on overkill advertising because they are confident that their products always stand up to the test – literally!
Just one example, I can get NOW Whey Protein Isolate for double the amount for half the price (okay, that's a generalization, but the point is it's a very good deal) as many other brands I've tried – plus the macros are spot on in my opinion, as opposed to many of the other protein powder options out there. Same goes for product after product in their collection of hundreds (if not thousands) of different items. NOW also maintains a highly efficient, low-error operations facility that helps keep costs down.  And, because NOW is privately-owned, they don't have to jack up prices to please profit-margin focused shareholders – actually, NOW wants to please YOU, even if that means a little less moola in their own pockets 3) NOW Tests to be the Best
So what did I just mean when I just said in #2 that "products always stand up to the test"?  I mean that NOW is highly committed to quality and bringing you the cleanest, safest products. Their 263,000 square foot facility is widely regarded as one of the most scientifically-advanced in the natural products industry. The $40+ million lab of this privately-owned company is simply amazing and is nearly unmatched both nationally and world-wide. I could tell from the giddy grins on the otherwise serious chemists, bio-scientists and other laboratory professionals' faces that the NOW lab was THE place to be.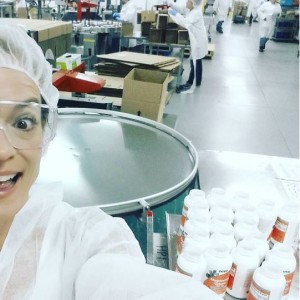 Not only does NOW test the quality of their finished products, but they also monitor and maintain quality all through the entire manufacturing process which starts with product development and receiving raw ingredients from vendors and ends with storing in appropriate thermostatically-controlled environments and shipping out from a precision-inspired, highly-streamlined warehouse.  They also keep samples from each batch of products for a lengthy six years to ensure that if there ever is a problem, they can identify and correct immediately. I really appreciate that NOW is very transparent about the make-up of their natural products, ingredient lists and macros for nearly everything on their website. Plus, with all this testing I've described – I am 100% confident I'm getting what's sold. Plus, they stand by their products if there ever is a rare, rare, rare exception.  The overwhelming majority of NOW products certified organic and non-GMO, those few that aren't are always in the pipeline to meet those standards as soon as viable in the ingredient sourcing process. Feel free to read more about the Must Use Ingredients and Must NEVER Use Ingredients. Join the twitter chat on June 16th (9PM EST) to learn get into the conversation — follow @NOWfoodsand #NOWgetfit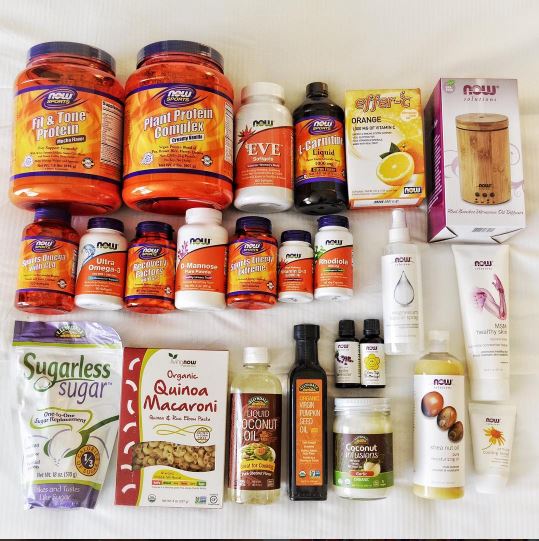 Enter my giveaway for a huge haul of NOW products, the same two huge bags of items they sent me home with!  It's so much stuff, I can't even describe it all – but it's a bit of everything (probably $200+ at least) and you won't be disappointed! USA only! Thank you FitFulFocus.com for the photo of loot, because I was so excited to try everything that I forgot to snap a pic! Don't miss #NOWGetFit Twitter Party 6/16 9pm EST w/ me @NowFoods and @Fitfluential #ad a Rafflecopter giveaway