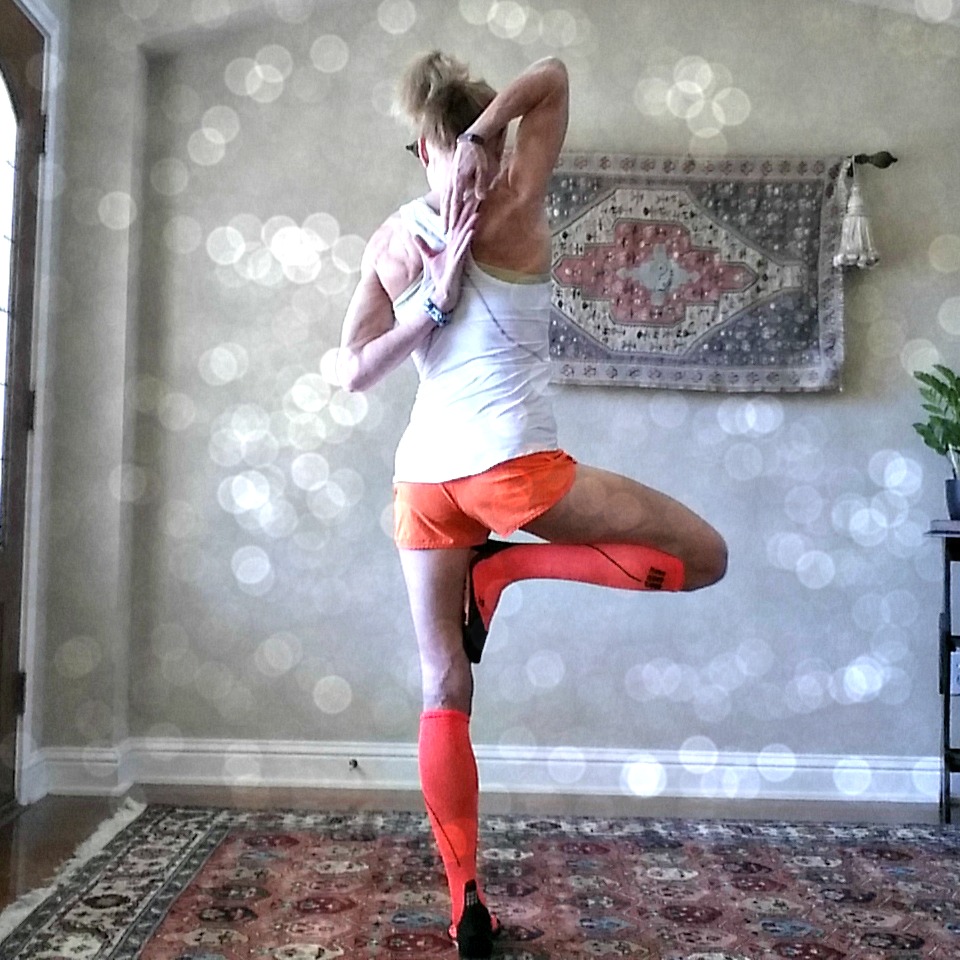 If you follow me on Instagram, you've probably noticed I love knee-high compression socks. Compression socks keep my legs fresh when running fast or long, they help this cold-weather wimp stay warm, they assist in muscle recovery by keeping blood moving around, and they keep my shins from getting scuffed up doing deadlifts or rope climbs.  Folks who travel frequently or have to stand all day on the job also rave about the benefits. I've blogged about all these wonders before and I'm giving a pair away at the bottom of the post.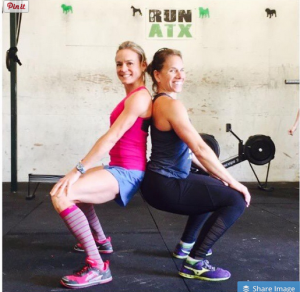 I just went in my closet and counted up 18 different pairs of knee-high compression socks – there may be more, but I'm not saying. I've tried a variety of brands and I really don't have a hands-down favorite — I have more than enough love to go around. For example, Vim & Vigr makes compression stylish and sophisticated enough to wear to the offices, Pro Compression and Swiftwick both have a really nice "squeeze," while Bondi and Zensah have some super-wow style – oh, and a shout out to the Altra Running brand that has extra room in the toe area (really great for ultra running, trust me).

One-stop shopping for so many of my compression sock needs – could it be true?! BrightLifeGo.com  is a great online store that has an amazing and diverse collection of compression socks (knee-high, sleeve and low-cut) and stockings, both for athletic use and everyday wear. They have several of the brands I'm familiar with – and some new ones I've never tried. Looking for the adventure of a new-to-me company,
I ordered the CEP Progressive + Night Run Socks 2.0 and took them for a spin. CEP has been around for decades and they have some great compression technology – I loved the socks and thought they fit true to the sizing chart. After a brisk 6 mile morning and lunch workout at the gym, my legs were still fresh for home yoga in the late afternoon thanks to these socks.  The flashy neon colors (pink, green or orange) are fun and will help your friends and family spot you on the race course – and a reflective design will make you more visible while running at night.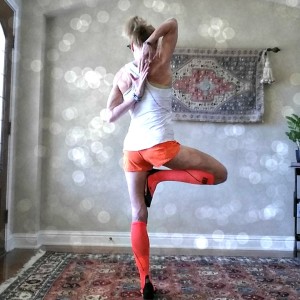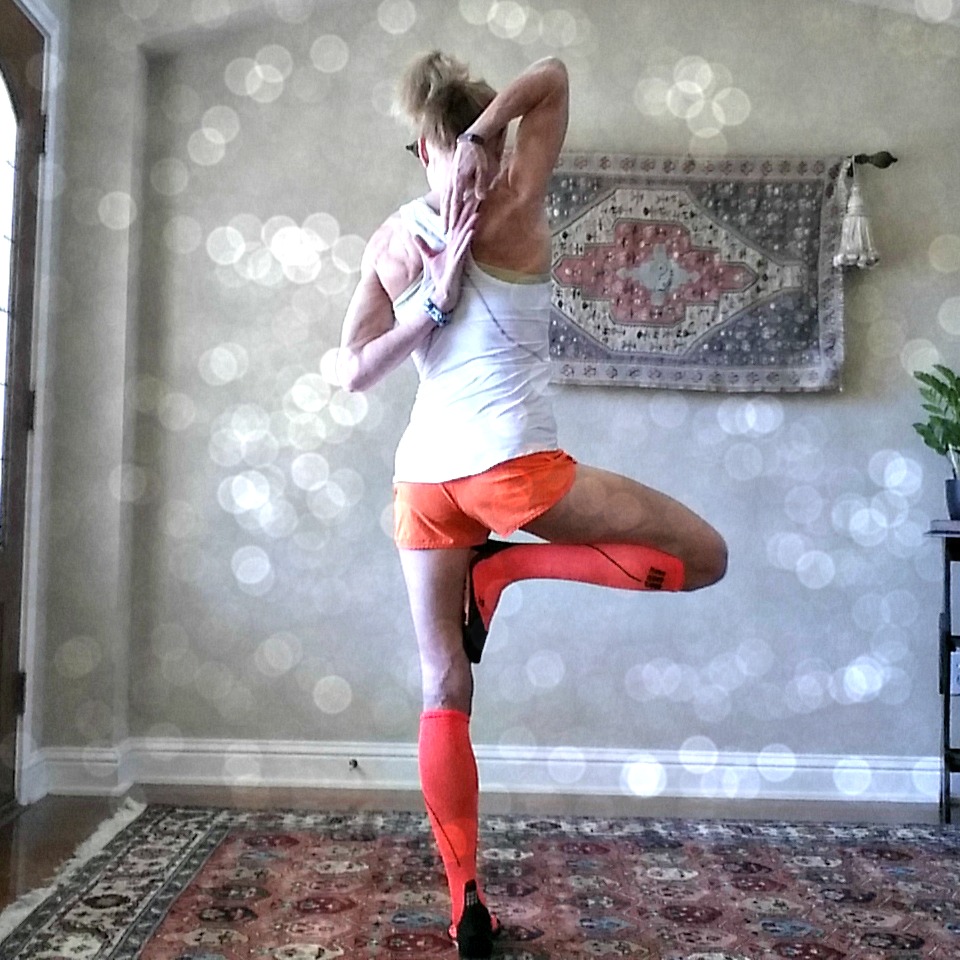 YOGA: What you need to know about the yoga photo  is that I've combined "Tree" and "Cow Face Arms" into one pose. This is a challenge in balance and shoulder mobility!  Assume Tree pose by shifting weight to one foot and bringing sole of foot up to inner thigh, with toes pointing toward ground.  Keep pelvis in neutral position and parallel to floor while raising arms overhead. Remain in Tree pose but add Cow Face Arms by bending one arm at elbow and allowing hand to fall between shoulder blades. Reach up behind back with other arm and clasp hands. If this is too hard, try to touch finger tips or use a towel or strap to gently work your hands as close as comfortably possible. Hold for 5 breaths and then alternate leg on tree pose and arms on Cow Face arms.
Have fun practicing this yoga pose – if you are like me, you will find one side much more challenging than the other.  And, don't forget to enter the CEP compression sock giveaway in the Rafflecopter app below.
This post and giveaway is sponsored by BrightLifeGo.com. I received product in exchange for my review, however all comments and opinions are strictly my own.