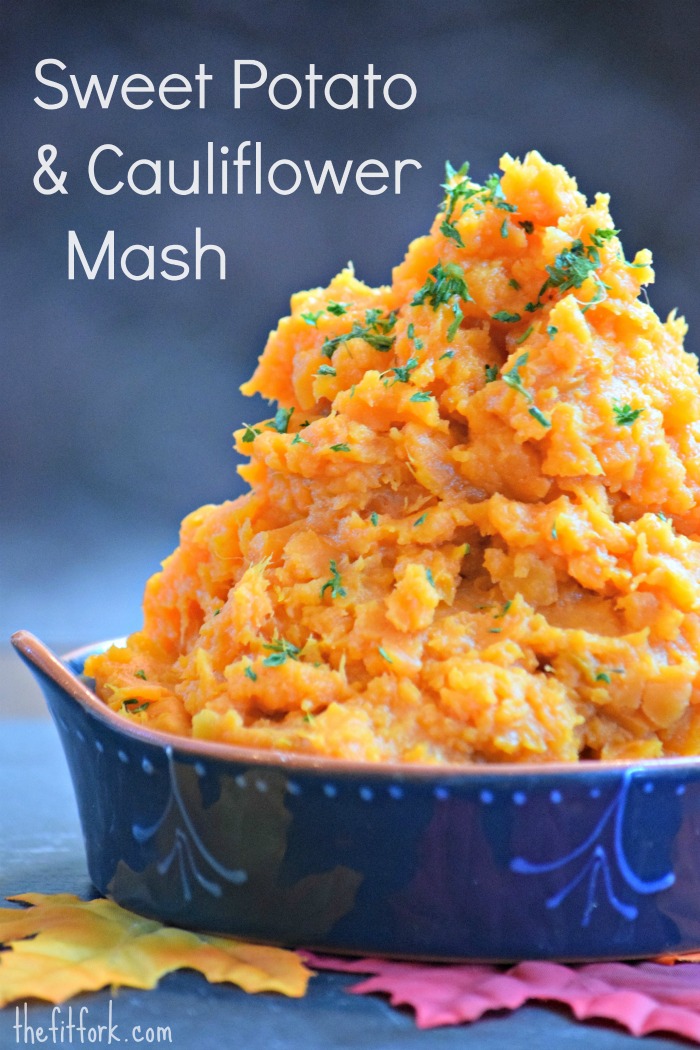 Call me a clairvoyant, but I know you're making sweet potatoes sometime in the next week. Everyone eats sweet potatoes on Thanksgiving Day, it's the law. Even though my Kale & Caramelized Onion Sweet Potato  recipe was a huge hit at home, I really don't like to make the same recipe for dinner twice in the same month!  So, tonight, I decided to cauliflower-ify my favorite tuber – and yum, yum, yum! Gosh, now what am I going to come up with for Thanksgiving dinner?
 Sweet Potato & Cauliflower Mash Recipe
2 pounds sweet potatoes
1 pound cauliflower florets
3 tablespoons milk of choice
¼ cup plain Greek yogurt
½ teaspoon garlic powder
Salt and pepper to taste
Fresh chopped parsley for garnish (or Instantly Fresh Parsley)
Peel and cut sweet potato into 1 ½ -inch chunks.
In large pot with steam basked, steam sweet potato and cauliflower with 1 inch of water in bottom of pot. Vegetables will be ready in about 10 – 12 minutes, or when fork tender.
Place in large bowl and mash the potato and cauliflower with the milk. Stir in the Greek yogurt, garlic powder, salt and pepper. If too thick, add milk 1 tablespoons at a time, until desired consistency is achieved. Garnish with chopped fresh parsley.
Serves  4 – 6
Here's the Kale & Caramalized Onion Sweet Potatoes I was mentioning.
Last year, I made this recipe for Sweet Potato Skillet Stack with Srirracha Orange Glaze – delish!
Of course, you know Cooking Light knows how to do up a sweet potato right, check out this gallery for additional inspiration.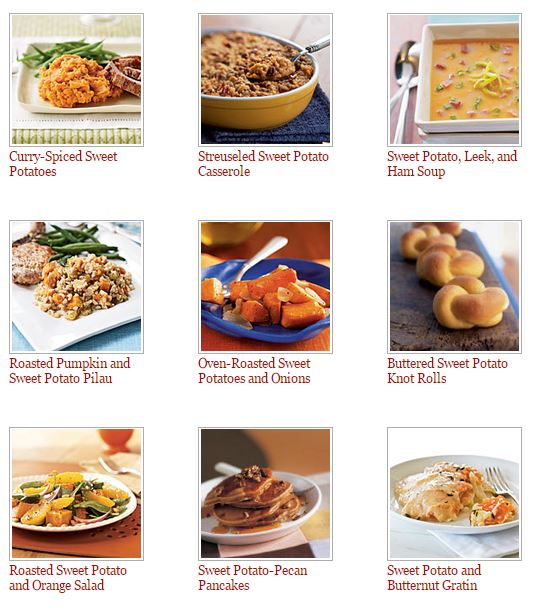 So, how do you like to eat sweet potatoes best?