Living in warm climate has its advantages and disadvantages when it comes to running and exercising outdoors. I really love the fact that it's nearly November and it's in the 80s, sunny and breezy– but with that beautiful weather comes an extended fall allergy season. Fall is the worst season for allergies sufferers; there are more allergy triggers than any other time of the year. Typically, weed pollens (like the 17 varieties of ragweed) and mold spores peak in the autumn months as do other irritants like dust mites (yuck). This pesky problem is nothing to sneeze – or, actually it is!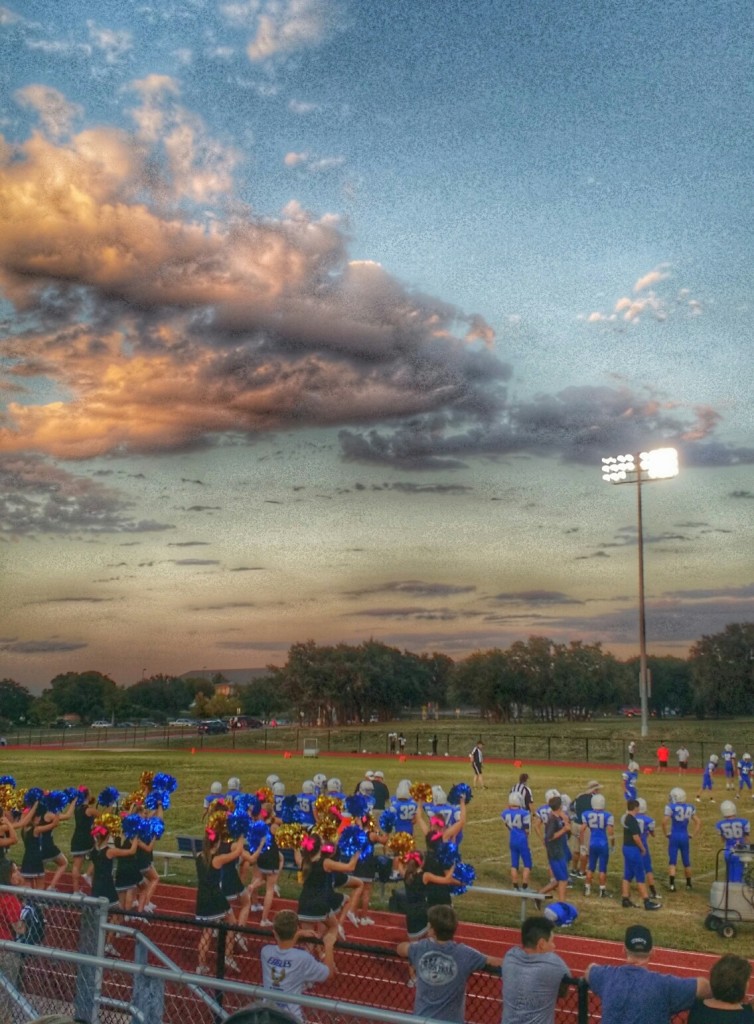 Sniffing and snuffing in the stands puts a damper on watching my kid's football games, and I know my boys don't like to be out there on the gridiron feeling all gunked up.    Thank goodness we have a MinuteClinic at the corner of our neighborhood to help make a quick diagnosis between cold, flu and allergies and to provide the treatments needed to stay in the game.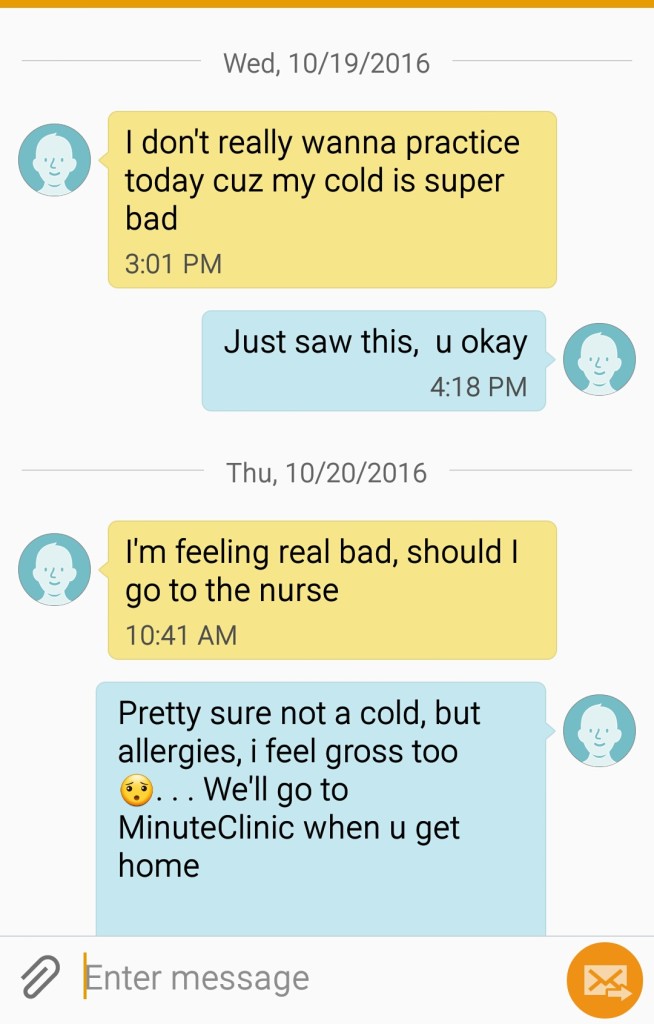 Seasonal fall allergies can even take a toll on my indoor workouts – for example, we open the garage doors on both sides of my CrossFit gym to get the air circulating. When the air starts circulating, the allergens get their groove on. But, it's too hot to close the doors with no gym air-conditioning, so we all suffer and #UseAllTheTissues until swinging by MinuteClinic for relief.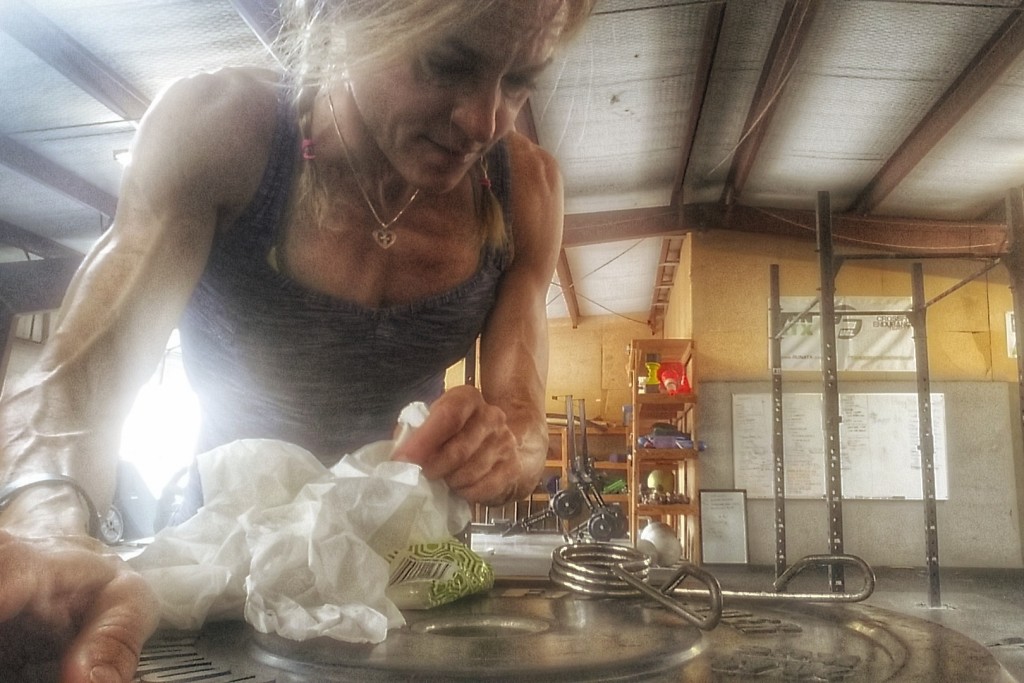 Practical tips can help reduce allergies, as well. For example, at home (unlike my gym!) don't leave windows open during the day and avoid the use of a window fan – both will fast track unwanted pollens and mold spores into your home.  Be mindful to clean and change air filters every three months to lessen the amount of dirt, debris, and allergens that invade your space. Also, shake out pillows, blankets and other bedding between frequent washes and don't go to sleep after being outdoors without washing your hair (allergens get trapped in there too).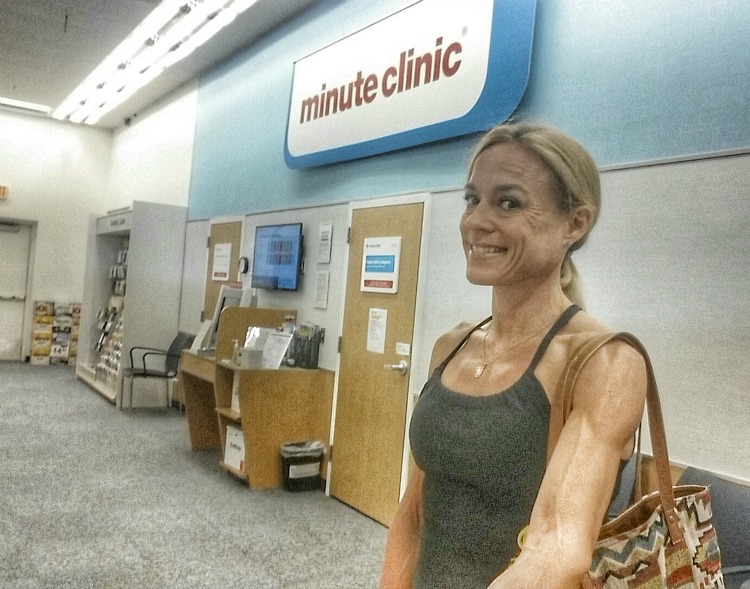 If you or your kids need over-the-counter or prescription medications in your allergy-fighting "toolkit," MinuteClinic is a convenient solution to get you feeling like a champ again. This walk-in clinic located inside select CVS Pharmacies and Target Stores across the U.S. and the District of Columbia has nurse practitioners and physician assistants who can give you a good look over and recommend the right over-the-counter medications and even write prescriptions when medically appropriate.  Minute Clinic is open 7 days a week with both weekday and evening hours – and, most health care insurance is accepted. Find a MinuteClinic near you!  Also visit Twitter feed or Facebook page.
Also, pick up a J&J coupon book when you visit your nearest MinuteClinic and save up to $40 on brands you can trust!
Do you or your kids have seasonal allergies? Do you have any tips? Do you have a box of tissues in your car right now? Haha! Please share in the comments below – XOXO, Jennifer