It's only the beginning of November, but between dwindling daylight hours and cooler temperatures many are already wondering how to stick with a fitness routine when it's time to move indoors from outdoors. Both professional and recreational athletes alike complain that seasonal weather swings, along with hectic holiday schedules, can contribute to fitness fallout. Don't let your workouts get sidelined this fall and winter– these suggestions will keep you motivated and on task until the return of sunny skies and warm weather.  Oh, and don't forget to enter my giveaway at the bottom of this post to win a pair of VIM & VIGR Compression socks – cute new gear is ALWAYS one of the ways I stay motivated to workout.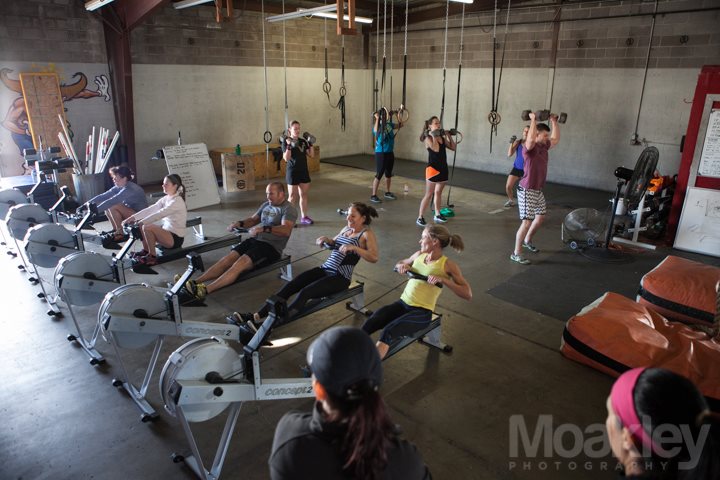 Embrace Cardio Equipment: Take your heart-pumping workout to the treadmill, stationary bike or row machine. While logging loads of miles without physically moving forward poses a mental challenge, the monotony of machines can be overcome by incorporating intervals, hills or other challenging elements that keep you pushing buttons and pushing the pace. For example, runners can sprint a ladder of eight 400 meters intervals with each getting successively faster.
Consider Gym Alternatives: While it may be too dark or dangerous to participate in your favorite outdoor activity, look around and you can probably find an indoor comparable at the health club.  Obstacle course racers can hone skills at rock climbing gyms or CrossFit boxes while hikers can jam it out on the Jacob's ladder machine or stationary stair climber while listening to nature-inspired music. Get creative!
Widen Workout Net: Keep your interest up by trying out new classes; the fall and winter are the perfect time to challenge yourself with new skills. Plus, working out in a group setting offers the motivation and structure many need to succeed. Mix it up and try a fitness class you've never done before like yoga, TRX suspension training, trampolining or even indoor surfing! A Class Pass or similar service is a great way to exercise within a large network of fitness studios without having to have a membership to each.
Build a Bootcamp: Recruit your family, friends and neighbors to join the workout fun by organizing a boot camp. You provide space in a basement, garage or den with the couch scooted to the side and attendees provide the on-the-spot comradery and encouragement needed to get the job of burpees, pushups and squat jumps done. To keep things fun and fresh, take turns writing up the workouts or start a friendly "challenge" style competition.
Reward Your Hard Work: A pat on the back for busting your butt in the gym is nice and all, but sometimes a more tangible incentive is in order! List out short and long term goals for your fall and winter fitness and then pick a few rewards – maybe something smaller for the short term rewards, like a new pair of compression socks or new music downloads and something bigger like a snazzy new GPS watch or fancy sunglasses for the season-end goals.
If you're into compression socks like I am, then you'll love to reward yourself with a pair or two from VIM & VIGR. If you've seen me running and hand-standing my way through Instagram, you've most likely taken note that I am partial to knee-high compression socks – and the brighter and more patterned, the better! Compression socks keep my legs feeling fresh when running fast or long, they keep me warmer when the weather cools down (cold is under 75 degrees to me), and they facilitate muscle recovery by keeping blood circulating. Compression knee-high socks also keep my shins from getting scuffed up doing dead-lifts, box jumps or rope climbs.  They are also excellent for traveling or days when I have to stand all day working at a conference or cooking demo.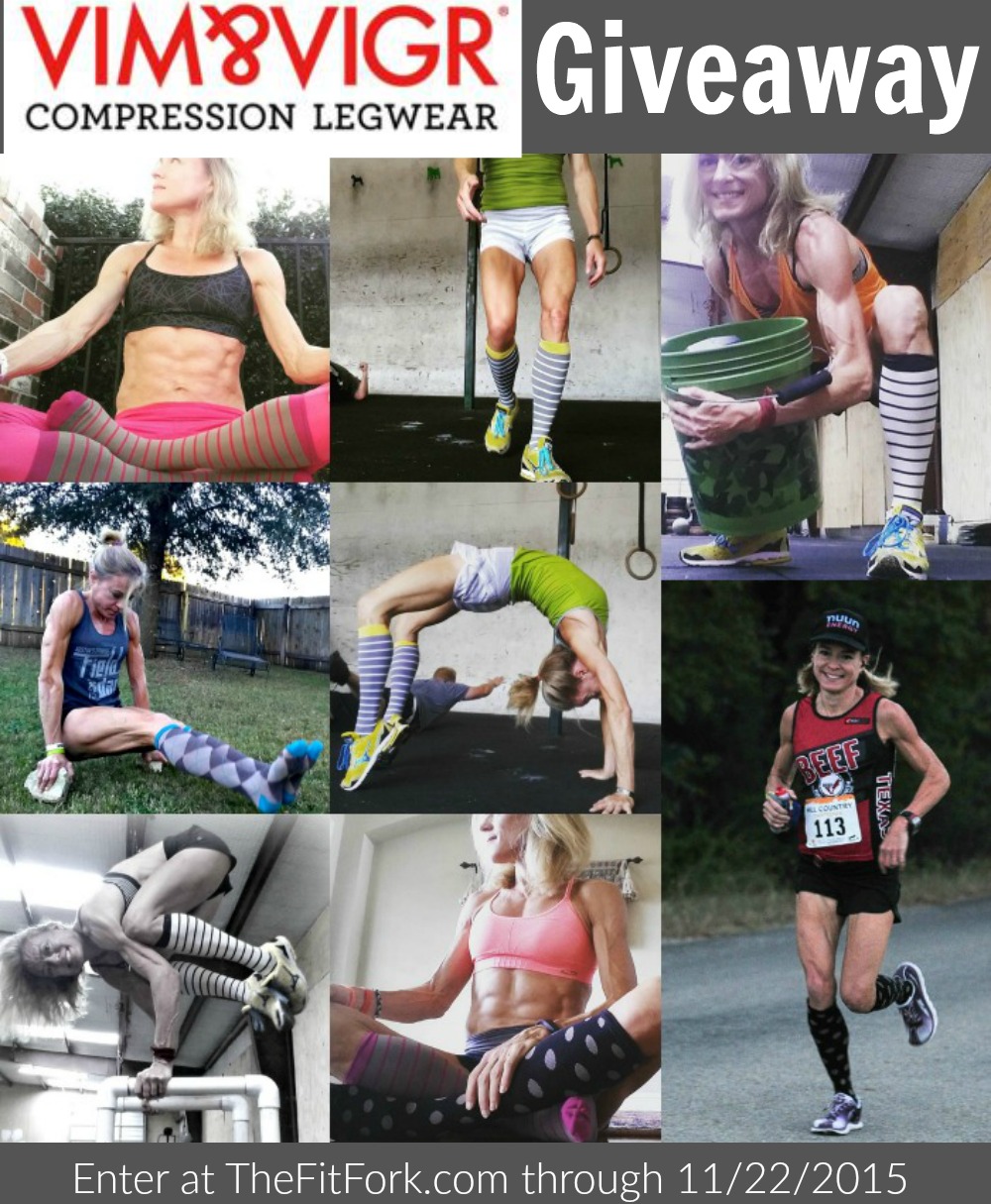 VIM & VIGR has to be the most fun, most hip and most happy brand of compression socks around – for both gals and guys. This is the only brand I will wear now, and I'm not just saying that because I'm a lucky-duck ambassador. The fit is great, the "squeeze" is just right, and the styles are modern and fun and begging to be shown off!  There's not a day that goes by when someone doesn't tell me that "they love my socks"!  You need to enter the giveaway below – three of my readers will each win a pair of their choice!
Visit VimVigr.com and let me know which pair of compression socks you like best! Share in the comments below. And don't forget to enter via the Rafflecopter app below for more ways to enter! XOXO, Jennifer