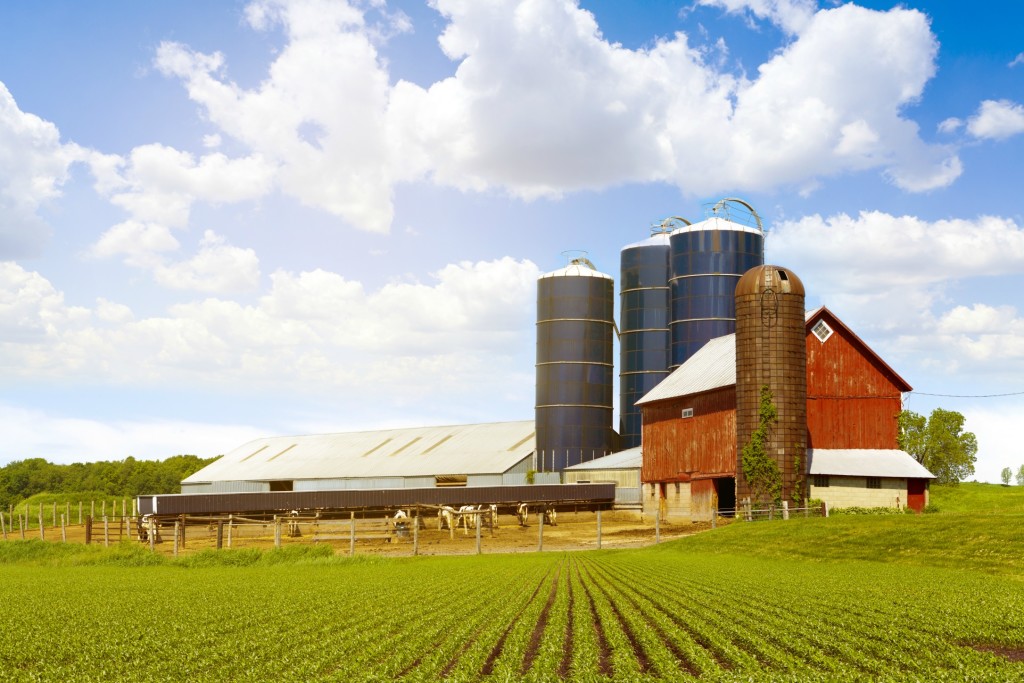 When it comes to feeding my family, I'm all about honesty and transparency. I never was that mom who tried to disguise cauliflower, peas or broccoli as something else – Instead, I just told the kids what they were getting, left it to them for sniffing, prodding and (hopefully) eating! If a certain food seemed to be less loved, I'd just strike up a dinner conversation about its particular powers, still telling the truth, but playing to the action hero infatuation of little boys.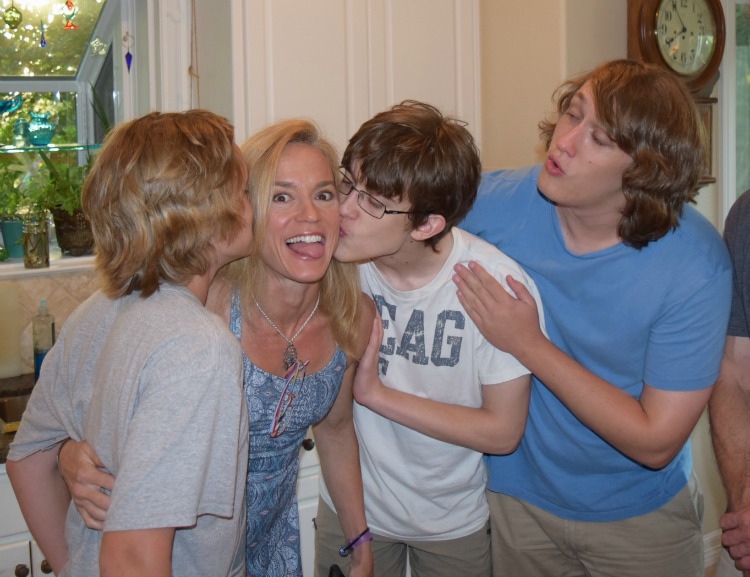 This journey of growing three little boys into strapping young men (almost 14, 17, and 19 years old) has been fueled by an enormous amount of food, I've found favor with a handful of companies who really listen to their consumers to create and deliver the food products that we really want – not just what's easiest of most cost-effective to sell to us. While my boys may have been too young to care about exactly how and where their food was source, I sure did!
That's why The Dannon Company, Inc. has been a brand I've trusted for years. We are definitely a family of dairy and yogurt lovers!  I am happy to report the Dannon Pledge to transition some of their top-selling brands toward production with nonGMO ingredients along with removing additives and preservatives. In addition to this customer-driven change, the company is also creating nonGMO feed for cows in their diary supply chain, the first national company to so.  As consumers, we'll easily and clearly be able to determine which Dannon products are nonGMO by the label – this "transparent" labeling change will be complete by the end of 2017.
Dannon has built relationships with every farm they source milk from, providing us additional transparency in the nonGMO process. You see, Dannon knows what's going with their dairy farmers from start to finish in the process, they care about the farmers and they care about us! Additionally, knowing who and where the milk comes from has helped Dannon implement and optimize animal welfare practices via the Validus Certification system.  At this time, Dannon estimates that more than 90% of their direct milk supply comes from farms that are Validus certified.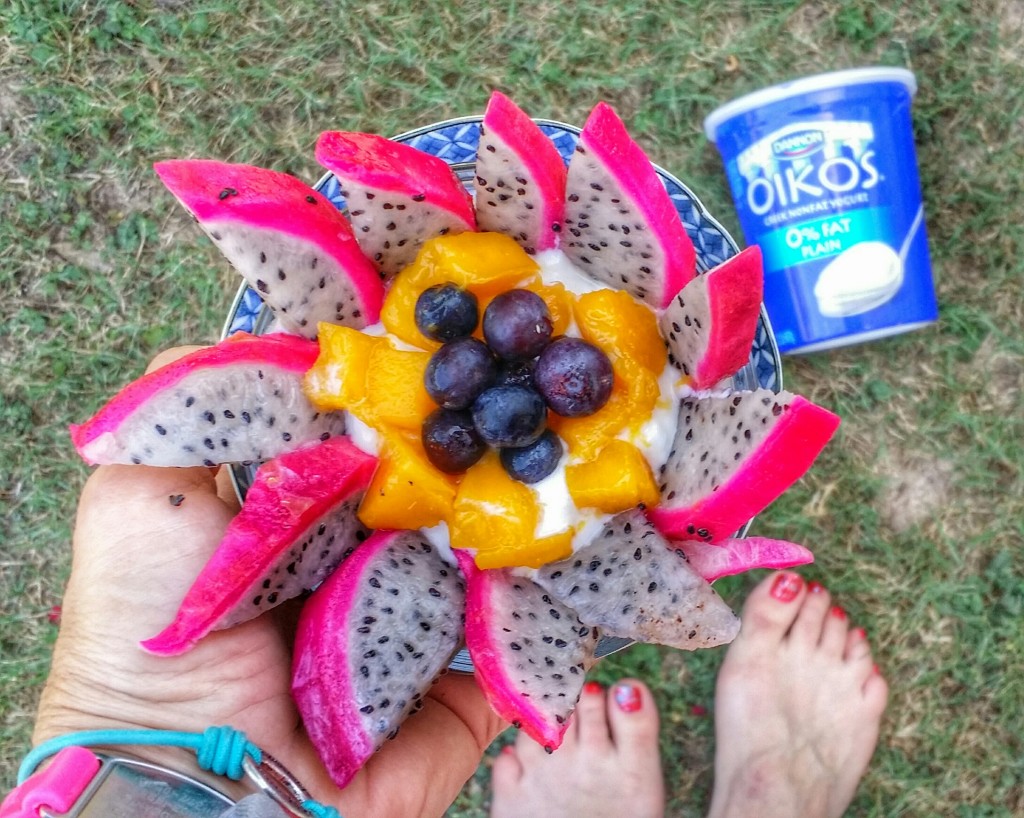 I am a huge Greek yogurt fan and love the Okios Greek Yogurt  — I get the unflavored plain variety so I can stir the sweeteners and toppings of my choosing. Hello beautiful things of Mother Nature, check out the Dragon Fruit, Mango, Blueberry "Flower" on top of Oikos. These are some other favorite flavor combos (not all pictured):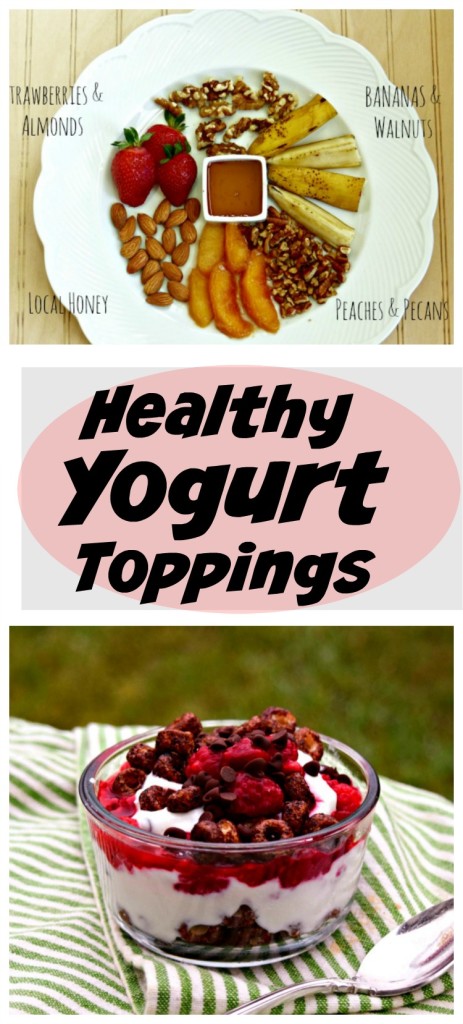 Bananas & Walnuts with Honey
Strawberries & Almonds with Vanilla Stevia
Peaches & Pecans with Maple Syrup
Raspberries, Chocolate Chips, Chocolate Power Os from Love Grown Foods
Blackberries & Hemp Seeds with Lemon Stevia
Madarin Oranges & Pistachios with Sugar-free Chocolate Sauce
Apples, Granola & Peanut Butter
Almond Butter & Chocolate Chips
So, are you familiar with The Dannon Company, Inc.? They make something for everyone, learn more about the top-selling brands and the Dannon Pledge at: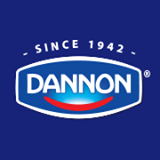 Sooooo, what is your stance on genetically modified foods? What are your favorite yogurt flavors or toppings? Please share in the comments below – XOXO, Jennifer 
This post contains content sponsored by The Dannon Company, Inc. The opinions expressed in my post are my own. For more information on Dannon's move toward sustainable agriculture, naturality and transparency,and nonGmo ingredients visit www.dannonpledge.com and www.dannon.com/ingredients .