August is one of the most awesome months of the year! Never mind the sizzle of 100 degrees outside or the bittersweet emotions of back-to-school . . . .  it's freakin' Hatch green chile season, baby!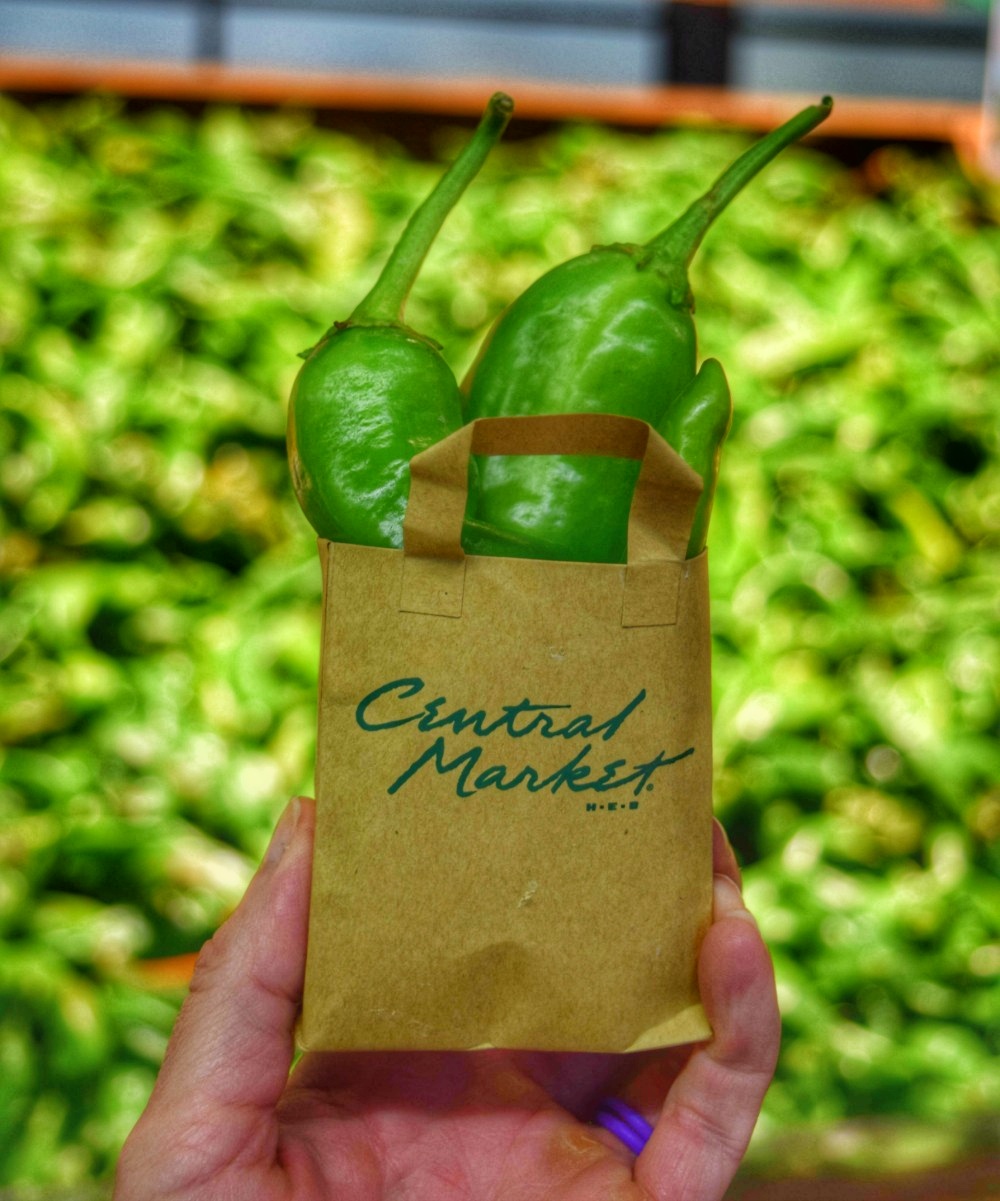 Central Market invited me to celebrate at their Hatch Chile Festival  (running until August 22, 2017) and share my love for this famed pepper hailing from New Mexico.  Oh, you KNOW I was into this invitation like a salty tortilla chip in hot salsa! I tasted, I learned tips & techniques, I took home fresh Hatch and packaged products, and today I'm sharing all that and 101 Ways to Enjoy Hatch Green Chile Now & All Year!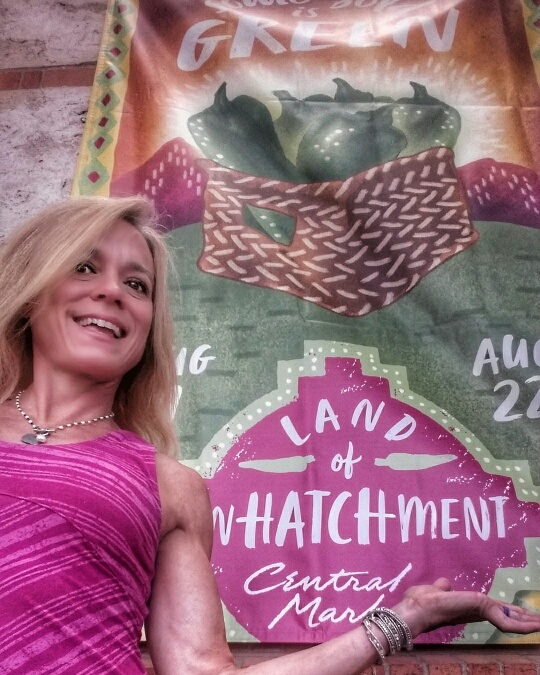 Let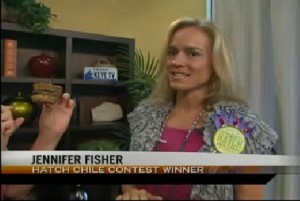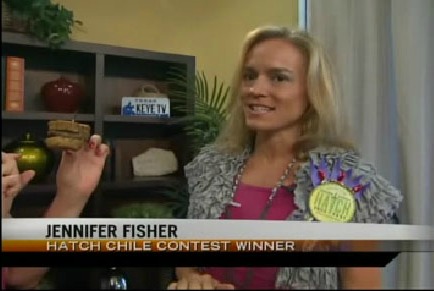 me tell you, as a grand-prize cook-off queen and bona fide Hatch head, I thought I knew everything about this slender, but surprisingly fleshy pepper. The season is limited to August, with a few still being found in early September. The fertile Rio Grande valley soil, intense sunlight and cool nights of their growing region (Hatch, NM) is what creates that coveted flavor with a cult-like following. There are different varieties of "Hatch" that range from mild to medium to hot, so not all chiles are created equal.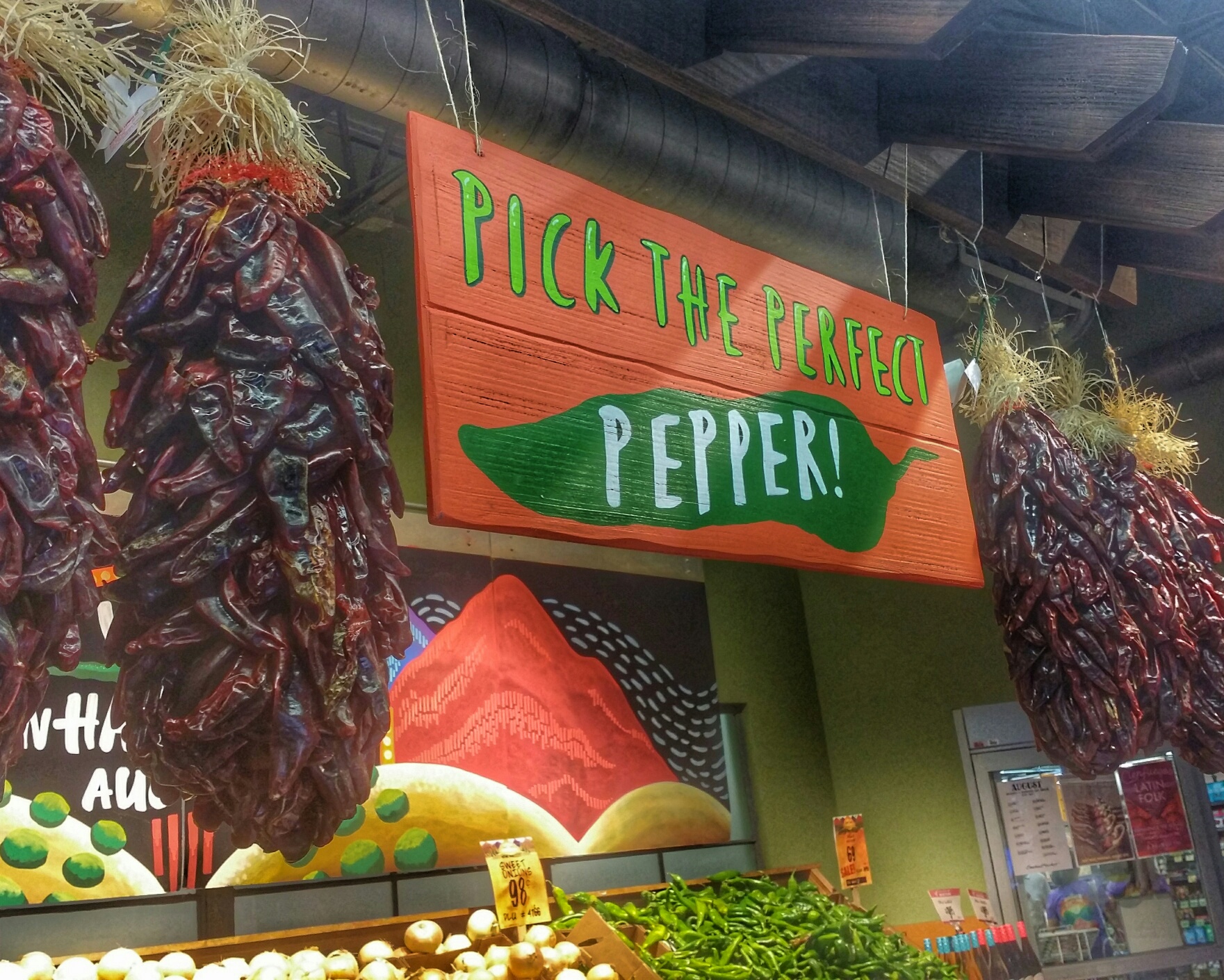 But I learned something new this year at the Hatch Chile Festival, thanks to a chat with Dave, the Director of Operations at the North Lamar location (the original Central Market opened in 1994). When it comes to Hatch HEAT LEVELS, it's not just the variety (Sandie, Slim Jim, 1904, etc.) but it's also the climatic conditions of the growing season. A hot, dry summer produces hotter peppers across the board than a wetter, milder growing season. Also, another fact I've figured out on my own, peppers that have started to ripen and turn red are deliver a hotter afterburn when consumed. Also, good to know – Central Market has been working with the same family farm in New Mexico for more than 20 years, so I know I'm getting some the best product around.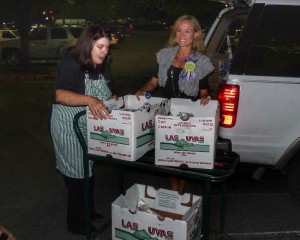 So, what does one do when they score a few pounds of fresh Hatch chiles (or 100 pounds like once received as a prize in a cooking contest)? They roast them to kick up the flavor, that's the Texas, errrrr, New Mexico way! Don't be intimidated about roasting your own peppers, it's really a simple task in the oven, over the gas burner or on the grill. Check out the how-to on How to Hatch from Central Market.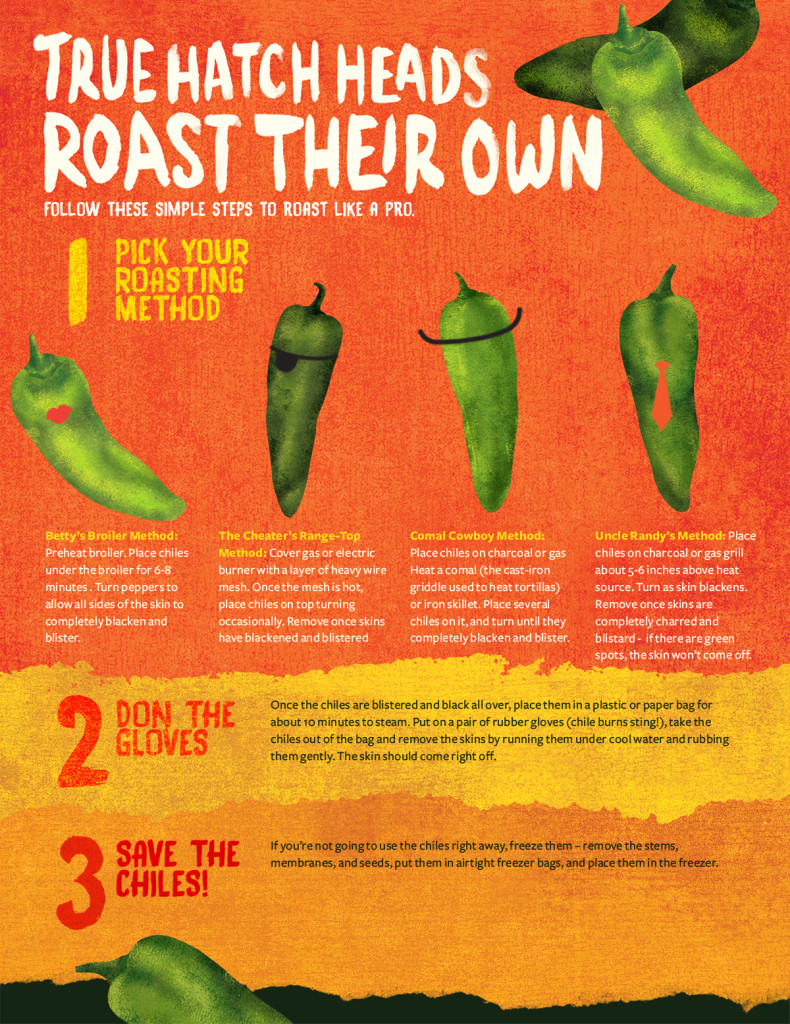 A great tip I'd like to add about roasting Hatch chiles is to slip the hot peppers into a plastic zip-top bag, seal and let sit on the counter for 20 minutes. This keeps them steaming in the bag and allows the skins to slip off more easily, in my opinion.
Plan on roasting extra Hatch green chiles to keep in your freezer for enjoyment all year long. If you don't want to bother with the roasting yourself, During the Hatch Chile Festival (Aug 9 – 22, 2017), Central Market is roasting them up daily in their big, outdoor tumbler – the aroma wafting around as you approach the store is divine.  Inside the store, you'll know you've entered the "Land of EnHatchment" with magnificent mounds of Hatch green chiles available for hoarding and a collection of fresh, Central Market-made and packaged foods.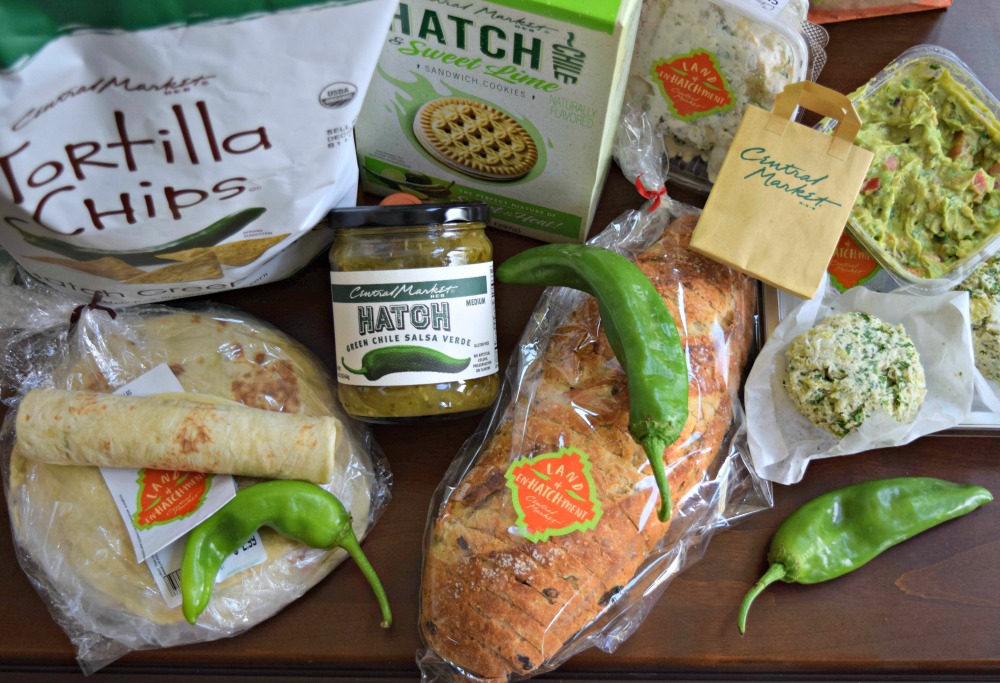 Mild or spicy, Hatch green chiles may just be the most versatile pepper around! Whether you just have a small stash of Hatch or are planning on stocking the freezer to maximum capacity, check out the recipe collection from Central Market as well as consider these 101 Ways to Enjoy Hatch Green Chiles! 
Add diced, roasted Hatch chiles:
Queso dip
Guacamole
Hummus
Pico de Gallo
Sautéed zucchini
Cauliflower "Rice"
Creamed corn
Macaroni & Cheese
Broccoli rice casserole
Refried beans
Pimento cheese
Egg salad
Chicken salad
Shrimp salad
Pasta salad
Potato salad
Cole slaw
Kale salad
Ground taco meat
Hamburger Patties
Meatballs
Falafel
Meatloaf
Homemade sausage
Scrambled eggs
Frittata
Rice
Quinoa
Any ancient grain
Mashed potatoes
Cornbread batter
Spoonbread batter
Banana muffin batter (basis of my winning recipe)
Pancake batter
Waffle batter
Biscuit dough
Pizza topping
Quesadillas
Grilled cheese sandwich
Gumbo
Chicken noodle soup
Tortilla soup
Really, soups of any kind
Alfredo sauce
Spaghetti sauce
Use roasted Hatch chiles in sweet-heat desserts & drinks:
Chocolate chip cookie dough
Apple pie
Stir into vanilla ice cream
Brownie batter
Chocolate truffles
Cake balls
Sautéed bananas and honey
Serve atop grilled pineapple w/ yogurt
Peach Cobbler
Add to upside-down cakes
Make a granita
Garnish a margarita
Muddle into a mojito
Kick up lemonade
Add to smoothie
Add pureed roasted Hatch chiles:
Pesto
Enchilada sauce
Ranch dressing
Lemon vinaigrette
Simmer with real maple syrup
Salsa
In a skillet to poach eggs (shakshuka style)
Marinades
Make jam, jelly and preserves
Top an omelet
Top a baked potato
Top grilled steak, chicken, fish
Gazpacho
Ice cube trays and freeze for sauces later
Use whole, fresh (not yet roasted) Hatch chiles:
Stuff with cheese, wrap with bacon, grill
Skewer with pineapple and grill
Skew with fresh veggies and grill
Cut into rings or strips and pickle
Stuff with ground beef and bake enchilada sauce
Bread and deep fry
Make candied chiles
Create a ristra (string up and air-dry chiles)
Use dehydrator, grind and make chile powder
Add olive oil to chile powder (above to make paste
Infuse vinegar
Infuse olive oil
Plant seeds
Dry seeds and use for added heat in recipes
Garnish a margarita
Create a fabulous August centerpiece
Double dog a friend to eat raw
To gift teachers (instead of an apple) on the first day of school
Check out my Hatch Chile Recipes:
Hatch & Queso Fresco Steak Roll Ups with Creamy Cilantro Sauce (coming)
Don't miss out on the "Land of EnHatchment" Hatch Chile Festival at Central Market, it's running from August 9 through 22 this year!
Are you a Hatch fan? Please share your Hatch love in the comments – XOXO, Jennifer 
This post was sponsored by Central Market, I receive product and compensation for my time. However, all opinions and enthusiasm are my own!