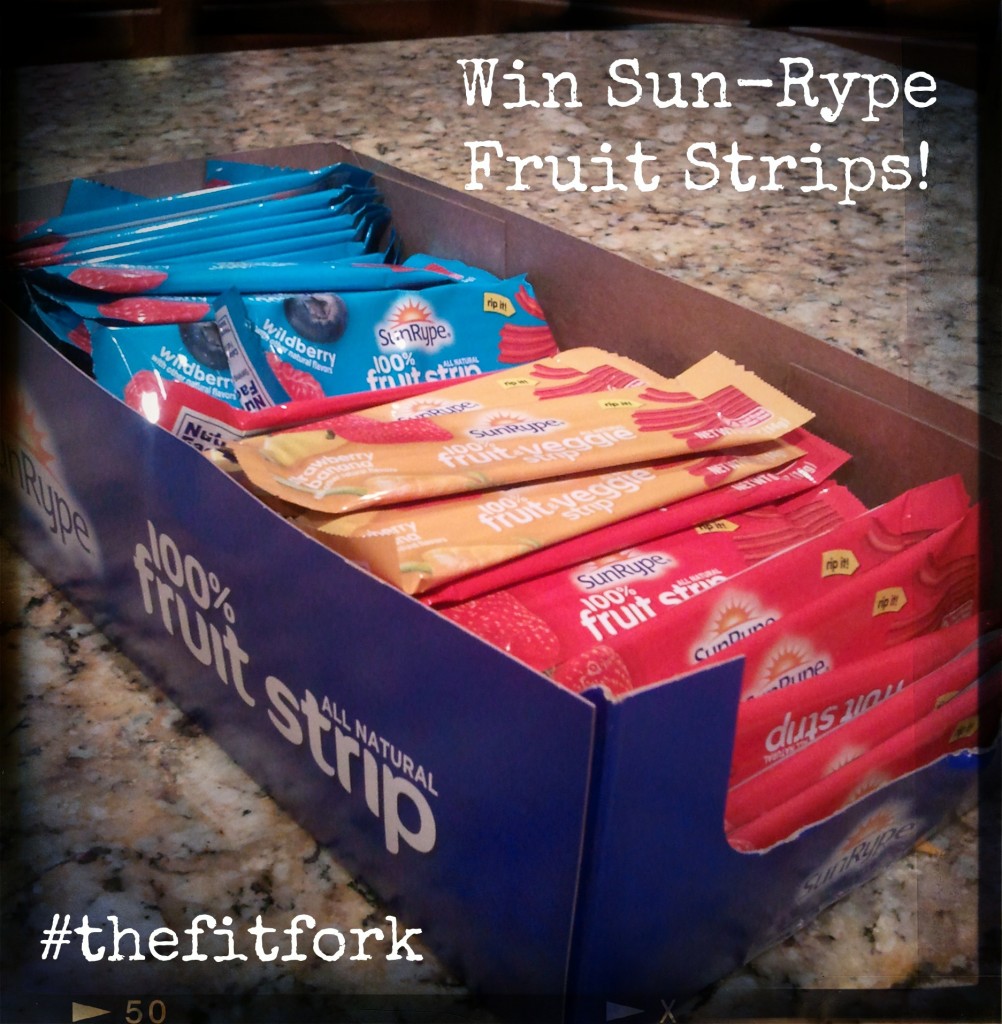 This year I have been representing 100-percent fruity goodness on ambassador Team Sun-Rype, a group of 100 endurance athletes across the country sponsored by the brand Sun-Rype. As we run our races, ride our bikes, and suffer through our workouts, the team has been able to fuel and recover with the company's line of delicious and completely natural products. As I've sampled my way through bushels of the stuff, I have to exclaim, one of my favorite products is the 100% All-Natural Fruit Strip.
Every single ingredient used in the Sun-Rype lineup of 100-percent fruit and veggie snacks, including the 100% All-Natural Fruit Strips, is of the highest quality containing only naturally occurring sugars and absolutely no artificial colors, fake flavors or preservatives. The sweetness of these wholesome products comes straight from fruit and vegetable juice concentrates and purees. Plus, with no artificial stuff or funky preservatives, you can feel confident that you're giving your body the very best – putting premium gas in the tank, so to speak! Also, no nut or gluten ingredients if that's an issue in your diet.
I started replacing my gels, goos and gummies with the 100% All-Natural Fruit Stripsthis year for a couple reasons. First, obviously, the performance benefits of taking in 12 grams of fruit-based carbohydrates while on a long run. But, I found other reasons to love the stuff.  The individually wrapped ½ ounce bars are thin enough to stash in the fuel pocket of my running shorts. Helpful hint, I cut the bars in half so they fit in perfectly and I don't have to fumble with opening the wrapper in the middle of a race.  Also, since these are "strips," I can hang onto my fuel while I eat it rather than trying to clumsily squeeze it out into my mouth (like a goo product) or dropping little pieces all over the ground (like a gummie product).  Oh, and did I mention that the strips taste fantastic and my kids go crazy for them too?   It's so hard to decide on my favorite flavor between Wildberry, Strawberry and Strawberry-Banana – I definitely recommend all!
So, I'd love to treat one of my readers to a mixed case of 100% All-Natural Fruit Strip in Wildberry, Strawberry and Strawberry-Banana flavors. The case has 98 fruit strips in all, enough to share with your running buddies and /or family.
It's easy to enter, see below: