As an athlete who loves ALL the fitness things – running, obstacle courses, CrossFit, climbing, skiing and more, my body demands a good night's sleep in order to perform optimally. Normally, I've been an "okay" sleeper, not a napper at all, but at least worn out enough by the day's events to fall asleep and stay asleep without incident. But now that I'm a bit (ahem) older, I find myself tossing and turning every night – hormones and middle age anxiety may be partially to blame, but mostly I pin the insomnia on muscles that take longer to recover (I hate admitting that) and a really cruddy 25 year old bed (eek)!   Thank goodness eve showed up at my door!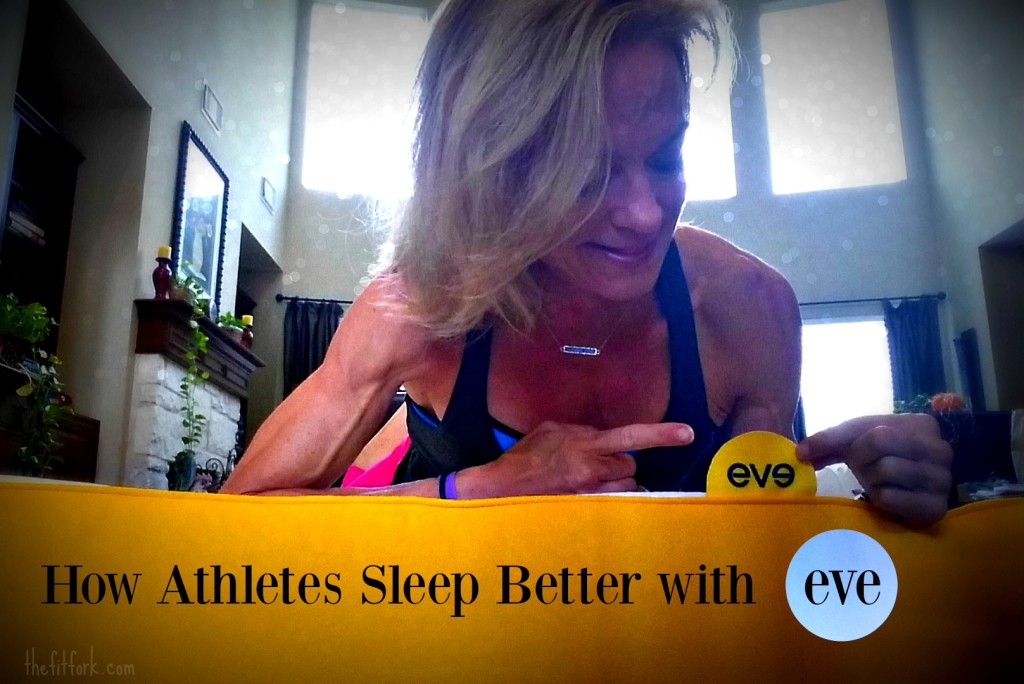 So, who's eve? Well, she's my new best friend, sleeping partner, secret sports performance enhancer and FIT for a queen!  This beloved mattress brand from across the pond has just arrived in the US – and now all us running addicts and gym junkies can sleep tight all night nary an ache or pain!
The eve mattress amazingly arrives folded up in a box, but pops out into a delicious nest of nighttime bliss – it takes just about an hour to get fully plump upon arrival.  It's made of three different types of foam to create one amazing sleep experience – the bottom layer is a 17cm ultra-resilient base foam, the middle layer is made from 4cm highest quality luxurious memory foam and the top layer is 4cm natural latex which is antimicrobial and offers a bit of bounce if you like that sort of thing, and I do! Eve is just the right amount of support and cushion you need after giving your workout 110 percent.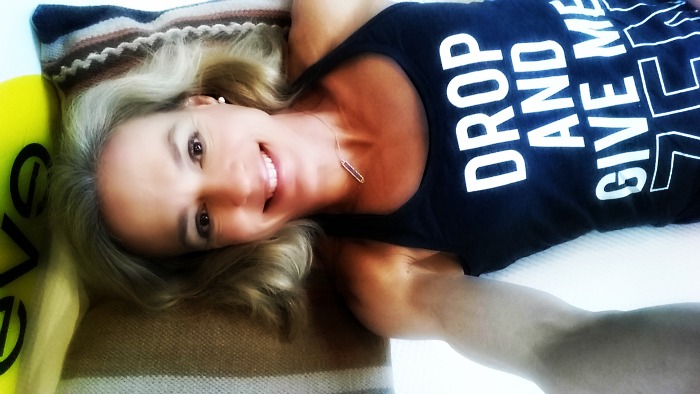 Eve knows a great day starts the night before and I couldn't agree more – especially when I want to be at the top of my game as an athlete! A study at Stanford University suggests that increasing sleep to 10 hours per night for a period of time improved athletic performance for tennis and basketball players – there's no way I could do that on my old mattress, but it's a dream come true with eve mattress!
Even if you can't bank 10 hours (really, who can?!), strive for at least 7 or 8 hours per night. The journal SLEEP reports that inadequate sleep is correlated to declines in split-second decision making. Lack of sleep also depletes energy, hydration and breaks down muscle tissue – and keeps it from rebuilding again at night. Cortisol, the stress hormone, also rears its ugly head when sleep is compromised and this can have a direct effect on the way your body processes glucose for on-demand energy and mental focus. Bottom line, you'll feel like you're tanking, cranky, uncoordinated and scatterbrained without enough sleep.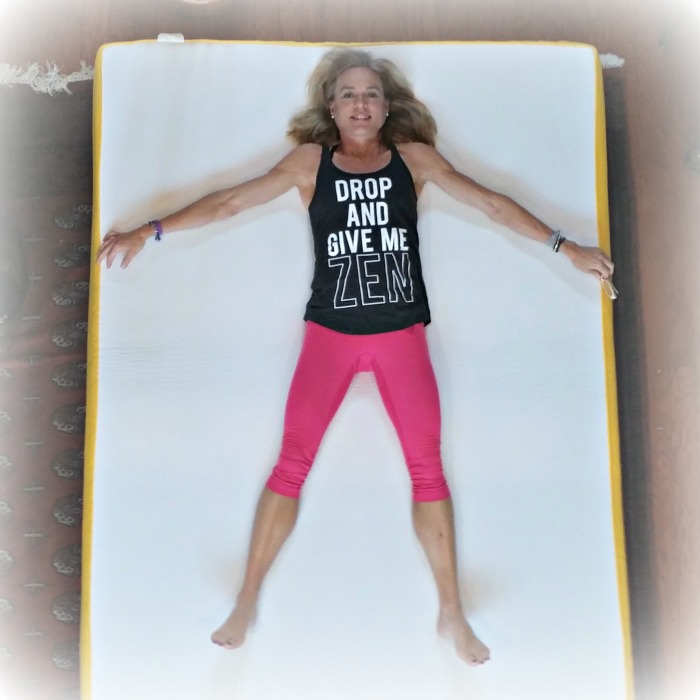 In addition to getting some quality eve sleep stat, here are some other tips to help athletes get the Zzzz's they need to optimize their next-day, next-level performance.
Follow a consistent wake-up and bedtime seven days a week. This means no late weekend nights or wild partying.
Bedroom only for sleep and  . . . sex. No computers, cell phones, television, video games, stressful or high-anxiety discussions, fighting and so on.
Establish a bedtime ritual. Make a routine out of taking a hot shower, winding down, drinking tea or whatever – train your body to know that sleep is coming!
Create a quiet, cozy and comfortable sleep environment. Black out curtains, soft sheets, and just the right temperature – you get the idea!
Don't use caffeine after about 3pm in the afternoon. Caffeine has a half-life of about 3 to 5 hours and, in some, effects can be felt as long as 12 hours later!
Consider a natural sleep aid. Avoid prescriptions, over-the-counter medications and alcohol to induce sleep. Instead try a natural sleep remedy like drinking tart cherry juice or using lavender oil.
Divert attention during sleep fails. Instead of tossing and turning all night with a brain loop (worrying about a race or waking up in time), get up and move to another room and engage in a low key activity until you feel drowsy enough to try again.
I really am impressed with eve beds and hope that you will check them out. It's a luxury product at a fraction of the price thanks to the fact that it's shipped straight to your door without the hassle and expense of middle men. I dread going to the mattress store (not at all pleasant in my experiences) and one of the reasons it's taken so long to get a new mattress. The company offers a 100 night trail – if you don't like it, they pick it up and give a full refund with no questions asked!
Right now, if you visit eve and register with your email, you can get $100 toward buying a mattress online!