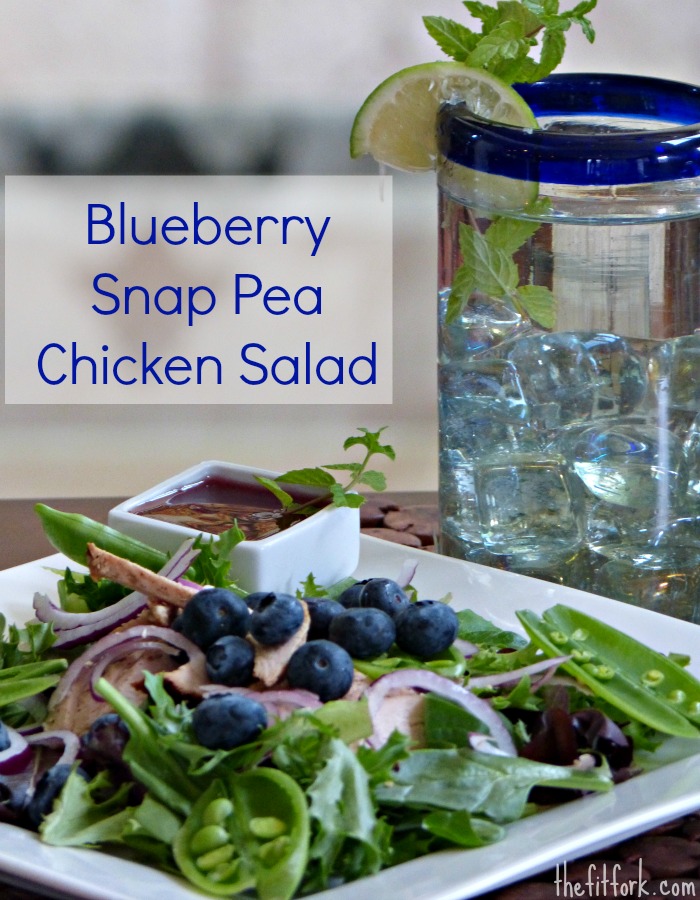 You can't beat a big salad for a beautiful, easy-breezy summer meal — and one topped with blueberries and sugar snap peas adds just the right sprinkling of sweetness along with a saturation of whole body wholesomeness.  My Mixed Greens Salad with Chicken, Blueberries & Snap Peas was inspired by the recipe for Creamy Blueberry Chicken Salad in the August 214 edition of Cooking Light magazine. Of course, I had to do my own spin based on the fresh ingredients in my fridge!
So, what's so special about these salad toppings? Well, grilled chicken breast offers a great source of lean protein, I always try to get about 25 – 30 grams of protein per meal. Blueberries are loaded with a wide rand of antioxidants that help me stay healthy on the inside and out and, as with most berries, are relatively low on the glycemic scale compared to many fruits. If I'm not careful, I can eat the whole pint – I guess there are worse things that could happen. Now, sugar snap peas are a childhood favorite, my mom used to grown them in the garden. So crisp, refreshing and surprising low in calories (only 26 calories per cup!),  sugar snap pea are a great source of fiber, vitamin C and vitamin A.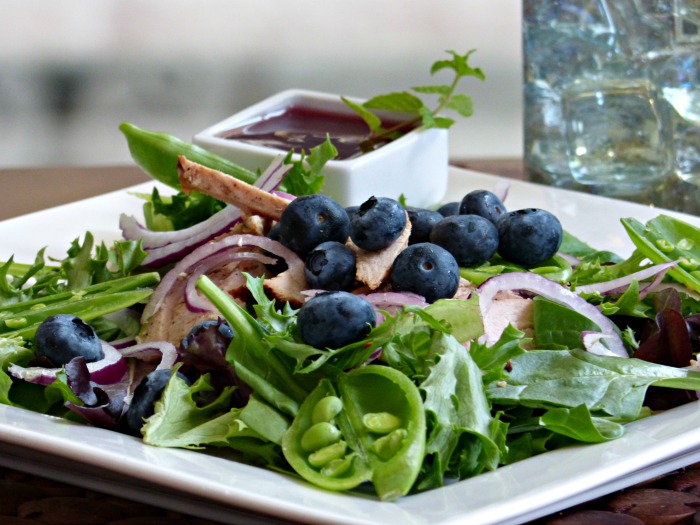 Mixed Greens Salad with Chicken, Blueberries & Snap Peas Recipe
6 ounces baby spring lettuce mix
1/2 cup thinly vertically sliced red onion
1 cup sugar snap peas, halved lengthwise
1/4 cup torn fresh basil
12 ounces shredded skinless, boneless poached or grilled chicken breast
2 cups fresh blueberries
½ cup favorite balsamic vinaigrette or Litehouse Food's Huckleberry Vinaigrette
 To prepare, divide lettuce evenly among four plates. Top each plate with equal portion of onion, snap peas, basil, chicken breast and blueberries. Drizzle with salad dressing. Serves 4.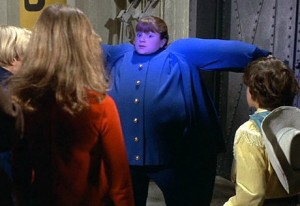 Now, if you're wondering what to eat for a dessert that won't leave you feeling like Violet Beauregarde from Charlie and the Chocolate Factory, check out my delicious recipe for Blueberry Frozen Yo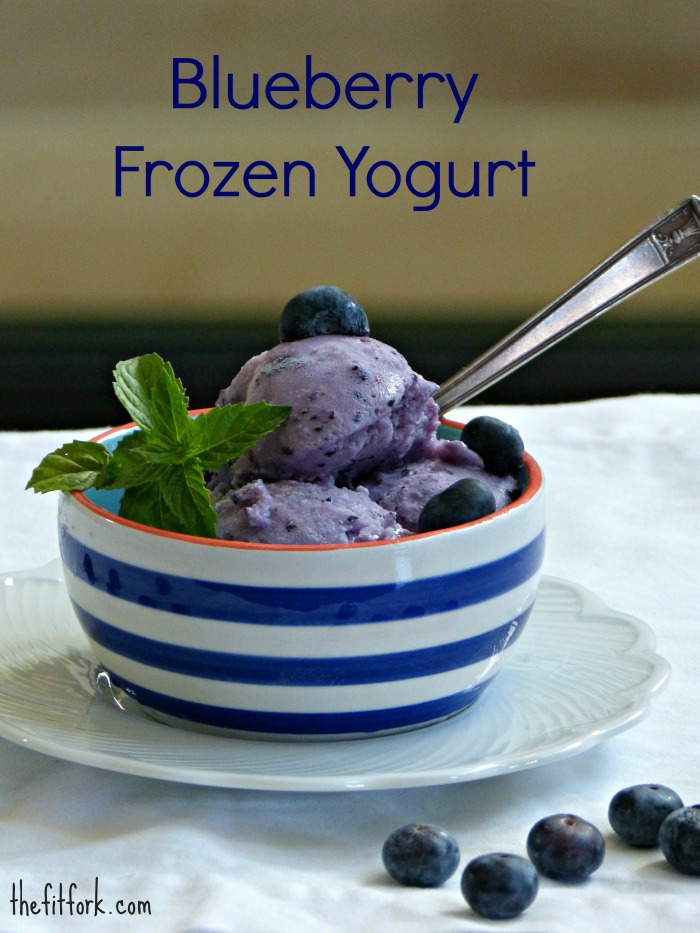 !
For even more inspiration on how to make a healthy sweet treat from a batch of these popular summer berries (second choice only to strawberries), check out Cooking Light's collection of Blueberry Desserts – you'll find everything from blueberry cobbler to blueberry popsicles.