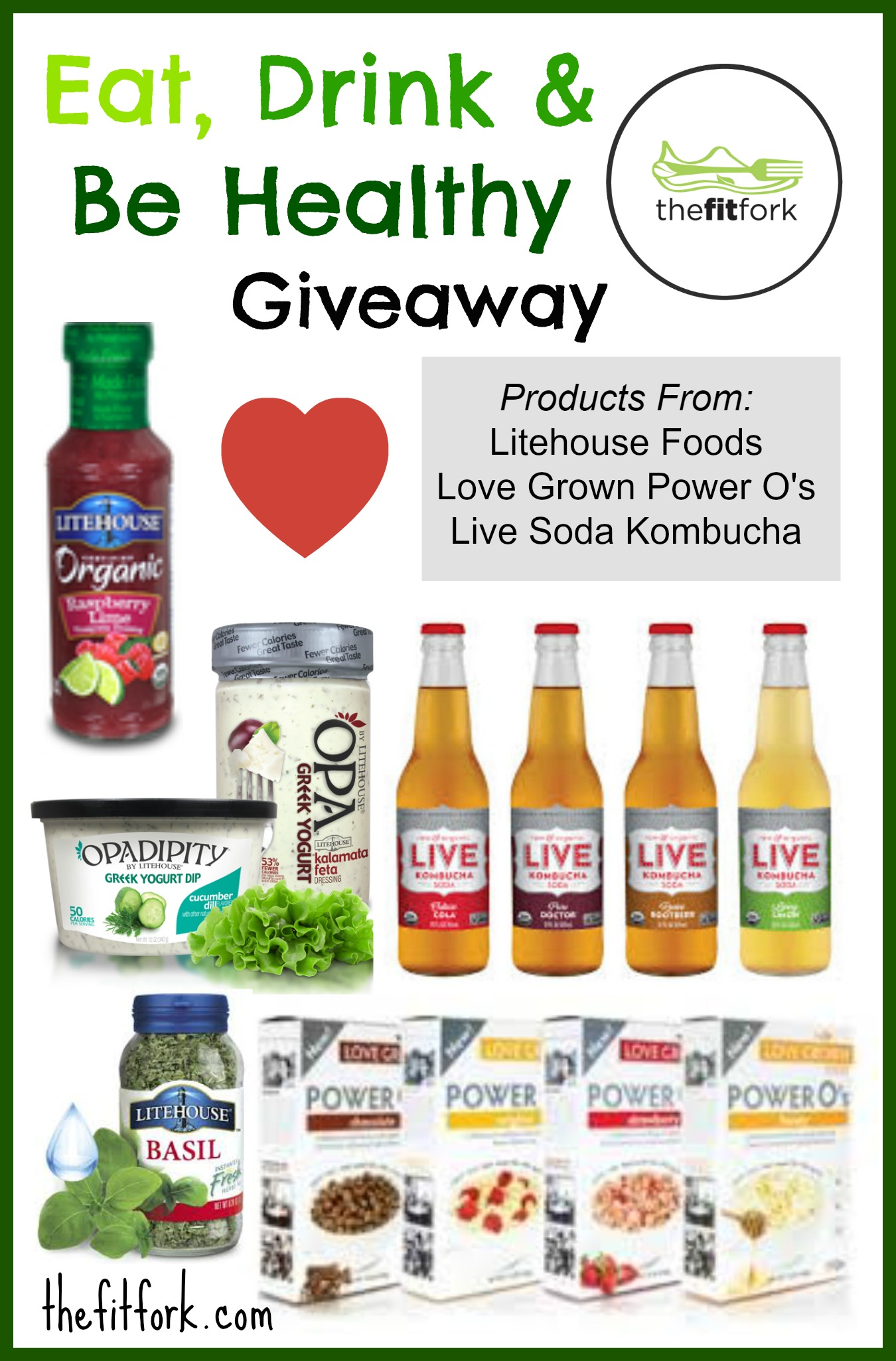 I run, I lift, and I stretch. By body fat ratio is low, my VO2 max is high, and my doctor usually has to retake my pulse because he can't believe my heart is still beating. I attribute my body's efficiencies to eating well, making exercise part of my lifestyle and all-around good genes. But, before you start rolling your eyes about, I am NOT without vices or bad habits and, well, most of them are eating related. My three worst nutrition no-nos are drinking diet soda, sometimes skipping or scrimping on breakfast, and a lack of variety in my (albeit mostly healthy) diet. Starting now through the holidays, I'm going to focus on ways to kick these little problem areas in the butt – and, to encourage you to make any healthy changes you might need to, I'm hosting a Eat, Drink & Be Healthy Giveaway! Here are my goals and giveaway items (enter through the rafflecopter app at the end of the post).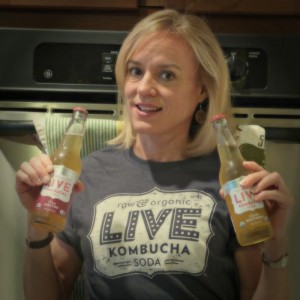 Drink Better by Kicking the Soda Can:  As, I mentioned, I drink too much diet soda – way too much. I've been trying to break this bad habit by switching to healthier beverage options – more water, green tea, kombucha and such.  I'm a relatively new fan of kombucha, just partaking in an inaugural swig about a year ago. If you've never heard of Kombucha, it's a sparkling probiotic tea that has been fermented to create a slightly sweet and sour fizzy tonic.  This "wellness juice" tastes good going down and helps to keep things moving along, if you catch my drift.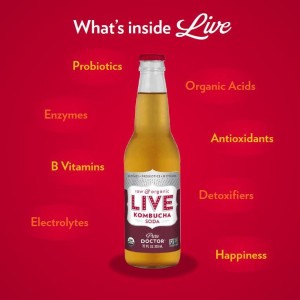 LIVE Soda, from right here in Austin, is one of my favorite kombucha brands because it reminds me of all the soda fountain drinks I crave – flavors include Root Beer, Cola, Ginger, Orange, Limon and even one called "Doctor" that will remind you of Dr. Pepper.  It's pretty much sold all over the place here in Austin, but check out the store locator to find LIVE Soda in your area. Kombucha also makes a healthy and hip alternative drink during the holiday party season – not everyone wants to drink alcohol.  Enter the giveaway below and you may win 4 coupons for single 12-oz. bottles of Live Soda.
Eat Better by Not Skipping Breakfast: I've stood on a soap box about this a million times, so it's embarrassing to admit that I skip breakfast on occasion! Eating a morning meal that includes adequate protein has been proven to reduce unhealthful snacking later in the day. But get real people, sometimes there just isn't time to scramble eggs or even blend up a protein smoothie. But, Love Grown Foods has the best cereal called Power O's that makes it easier to eat a quality breakfast in the morning.
I love it so much that I'm now a "Love Blogger"  – what's not to love? Love Grown Foods makes all their products without the use of genetically modified ingredients, high fructose corn syrup and hydrogenated oils.  This kid-friendly cereal looks like your typical Cheerios, l, but instead it's made with a bean blend than includes navy beans, garbanzo beans and lentils to provide 4 – 6 grams of protein per serving. Now that's NOT typical! Pour on a cup of milk and you've just added another 8 grams of protein. But, my favorite eating technique is to pile them up on 6 oz. plain Greek yogurt that has been sweetened with stevia and fruit – this bumps me up to about 25 grams of protein for breakfast which is my optimal amount! When you enter the giveaway below, you could win a "Love Drop" of four boxes of Power O's , one of each flavor – Original, Strawberry, Chocolate and Honey.
Be Healthy by Mixing It Up: Aside from the soda, the foods on my plate are pretty darn fit and fresh. However, I tend to rely on some staples over and OVER again – like eating a spring mix salad with the same dressing and toppings EVERY night for a week. Thanks to my relationship as a blogger for Litehouse Foods, I've really been learning to "mix it up" for the last few years as I've created recipes for the company.  I might still have the same "base" salad, but have learned to rotate through a variety of seasonal fruits and vegetables along with lean proteins to ensure I'm not missing any important nutrients in my diet.
This awesome, Idaho-based company makes dozens of different fresh dressings, dips, cheeses, ciders and freeze-dried herbs that you can find in the produce department. These products are made fresh and need to be kept cold (except for the herbs) – no MSG, preservatives or unhealthy fats like the nasty shelf-stable stuff. Many products are even certified gluten-free and/or organic – one of my favorite product lines, OPA by Litehouse, is made with Greek Yogurt to reduce fat and increase protein.  Enter the giveaway below and you could win 4 free product coupons.