Deck out your holiday dessert table with fruit, it's a welcomed addition among the proliferation of decadent cakes, cookies and candies found in excess this time of year. Today, Whether for the cocktail hour, a dinner party, Christmas brunch or other seasonal entertaining, you'll love these festive fruit ideas for Christmas that make any menu merry and light!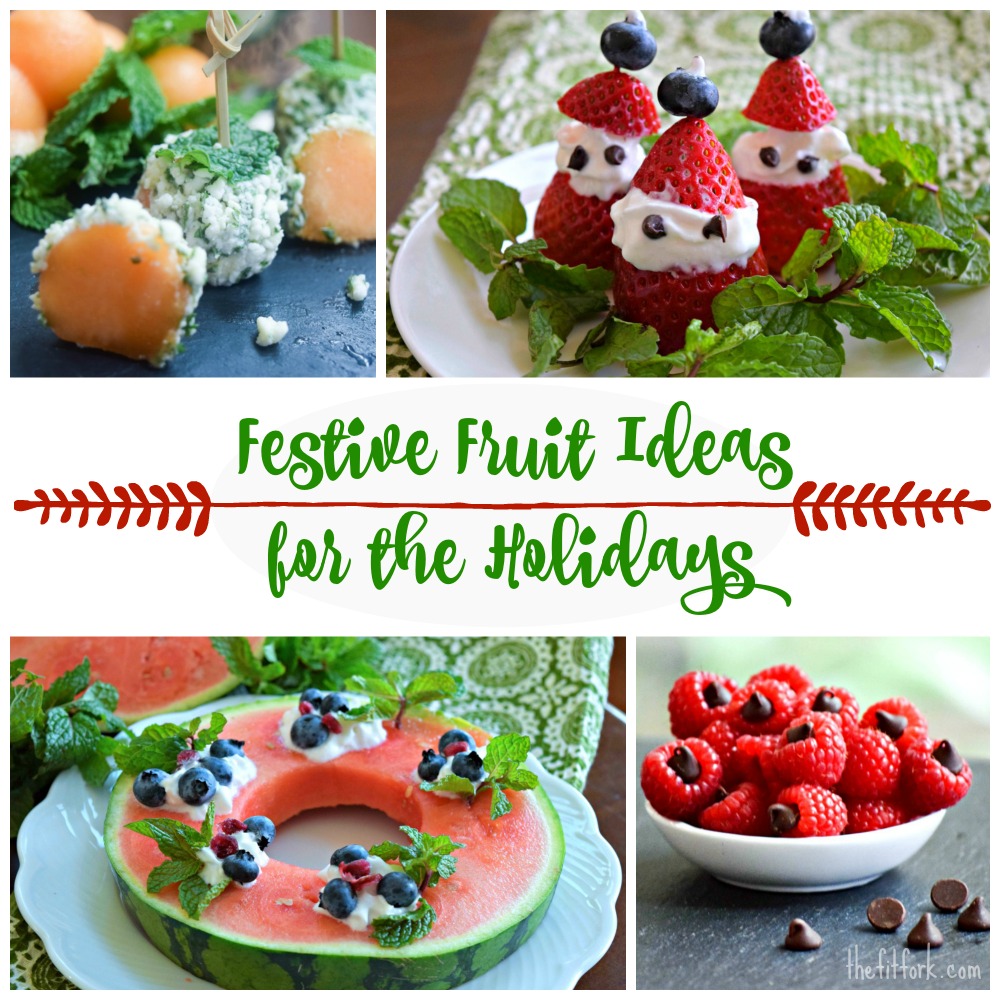 All of these fruit ideas for Christmas are super easy and are done faster than a wink of the eye! Read on for all the juicy details and how-to: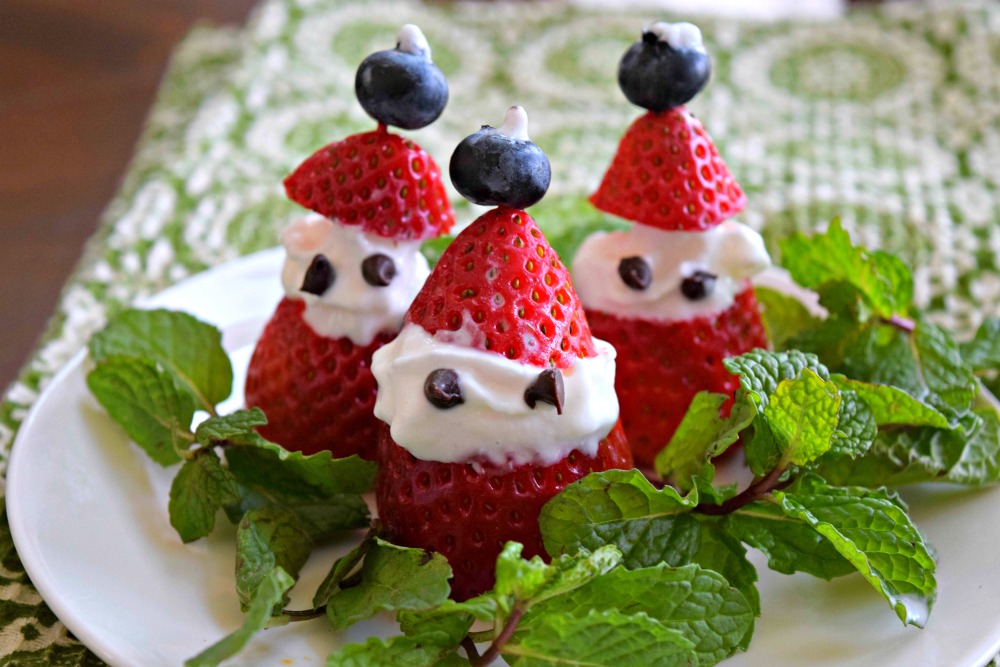 Strawberry Santas: Delight young and old alike with these adorable Strawberry Santas, they are one of my favorite fruit ideas for Christmas. To make each, simply slice off the greens of a strawberry so that it stands upright without wobbling.  Then, slice off the top 1/3 of the berry to be the hat. Apply a twirled dollop of whipped cream, either from a pastry bag or aerosol can, to the "body" strawberry piece and use a toothpick to secure the hat piece on top. Two mini chocolate chips stand in for eyes.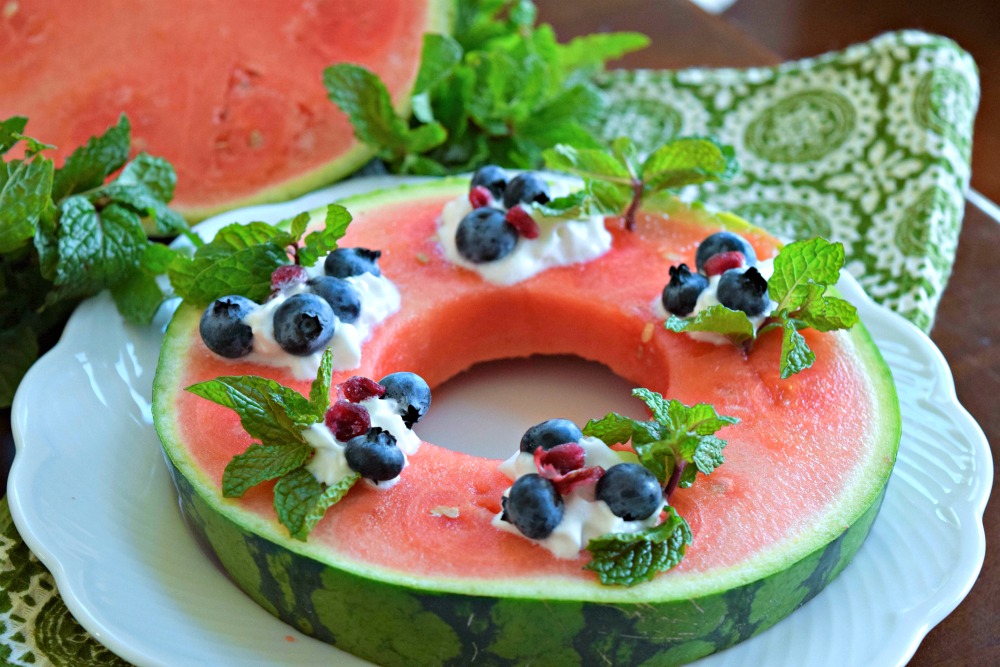 Watermelon Wreaths and Ornaments: Slice a personal-sized watermelon crosswise into 1-inch thick discs with the rind still on. Use a biscuit cutter or upside-down drinking glass to cut out a circle from the middle. Decorate with dollops of yogurt decked out with clusters of mint, berries and pomegranate arils. Waste not, want not; see the circle watermelon shapes that were punched out to make ornaments.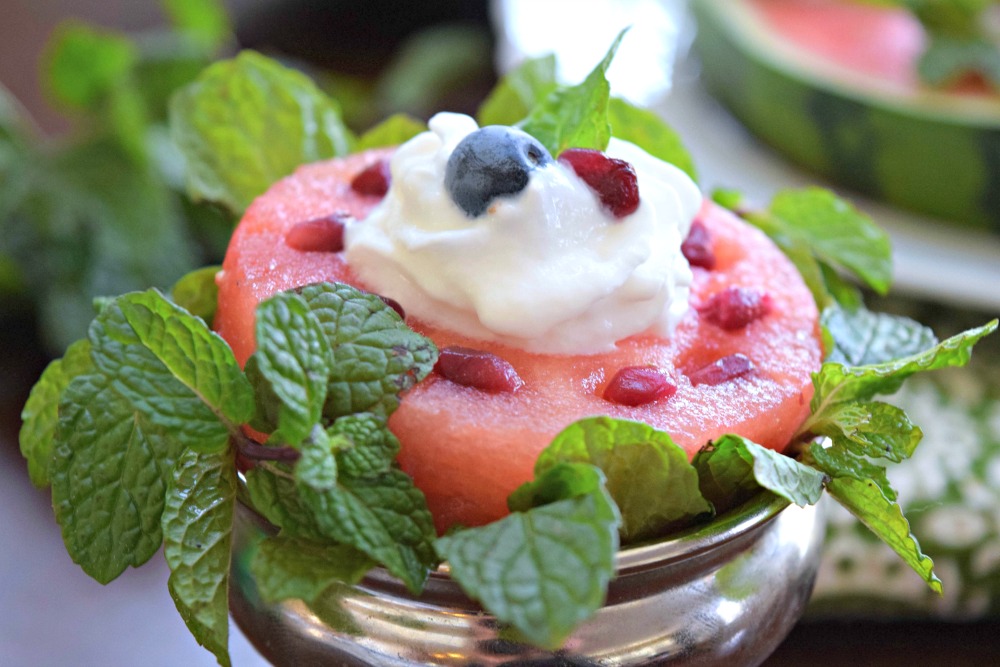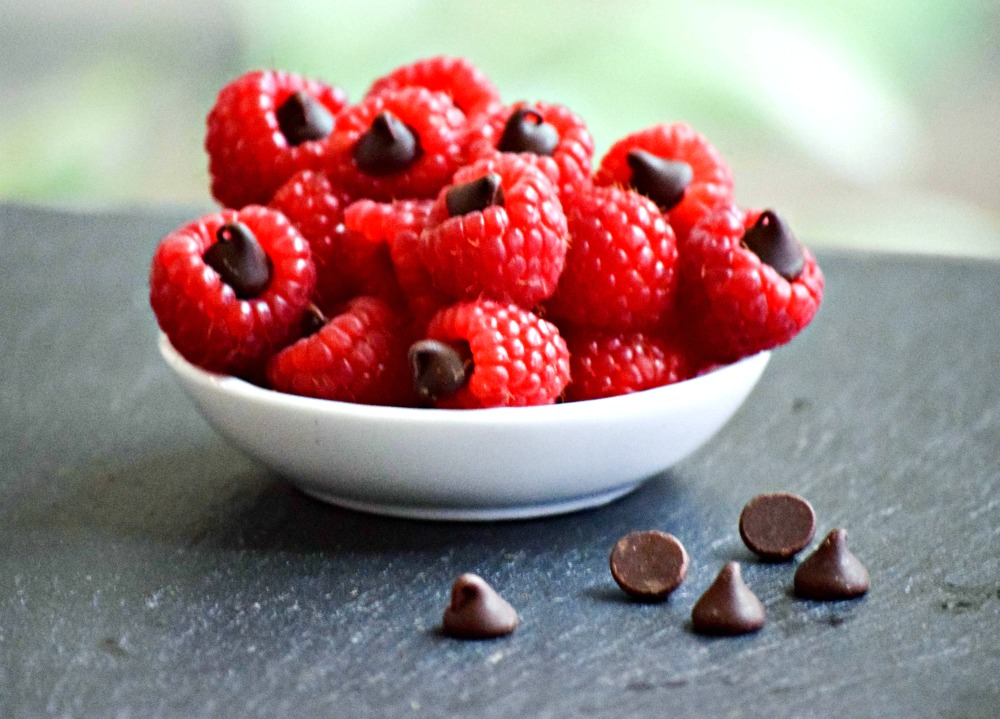 Chocolate Chip Raspberries Gems: Easy-peasy, stuff the inside of each raspberry with a dark chocolate chip. Each finished "gem" has just 4 calories, but seems like such a treat!
Roasted Pomegranate Pears: A platter of these yummy roasted pears is a real savory-sweet treat, especially topped with blue cheese and pine nuts. A sophisticated dessert or show-stopping side dish. Get the recipe HERE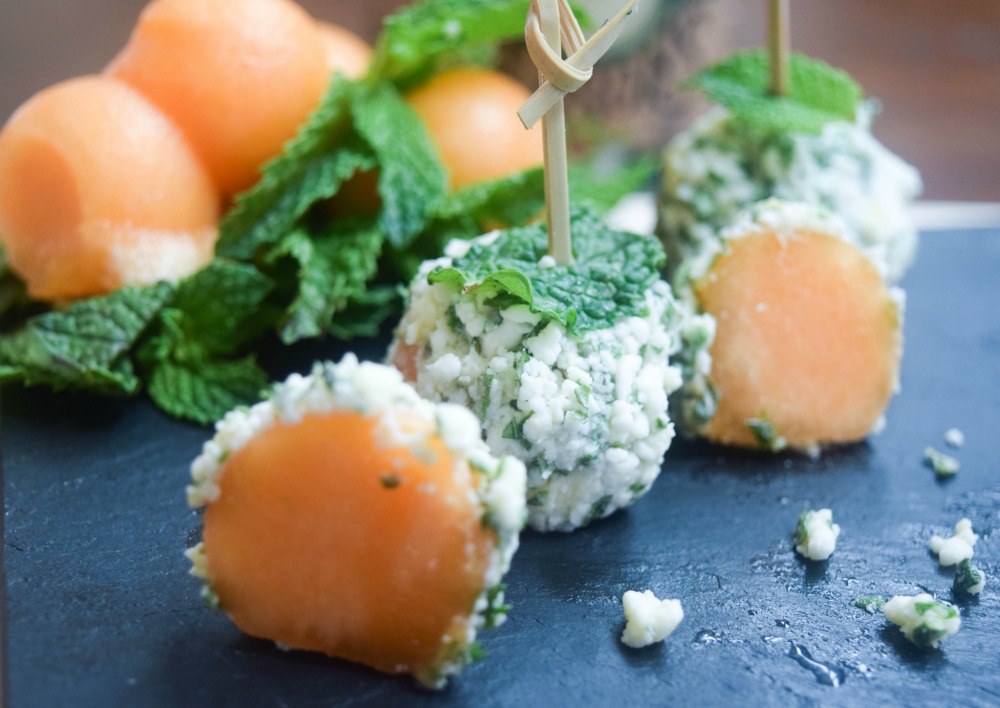 Feta & Herb Cantaloupe Truffles: A roll through salty feta cheese crumbles and a blend of herbs elevates the taste and attitude of a simple melon ball.  Get the recipe HERE
Grapefruit & Avocado on Spiralized Cucumbers: Grapefruit is a popular citrus fruit during the holidays, I always receive a big box as a gift. Sweet tart sections of grapefruit paired with creamy avocado chunks makes the perfect topping for crunch spiralized cumber salad. Get the recipe HERE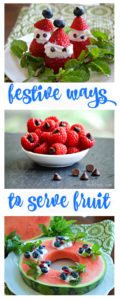 How do you work fruit into your holiday entertaining plans?  What are your fruit ideas for Christmas? If you were gifted a 20lb case of any fruit, what would you wish for? Please share in the comments – XOXO, Jennifer