I have lots of great food & fitness to share, so Iet me just jump right into it!  First up, I ran Spartan Race Austin last Saturday and earned a spot on the Master's Podium!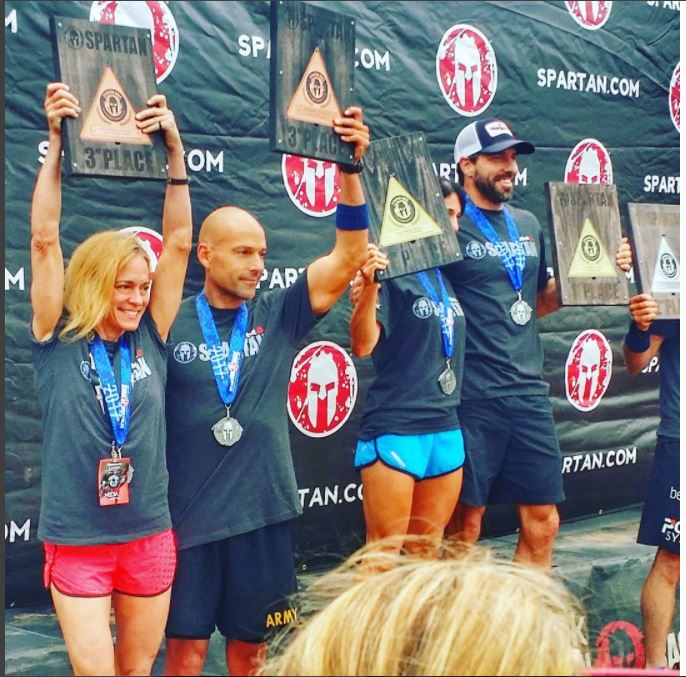 I made a zillion mistakes in the race, but hung in there despite wanting to fuss at myself, give up and bail!  But, since at this more mature age, my strongest athletic asset has dwindled down to just good old-fashioned grit, I didn't quit. Plus, I had the satisfaction of coming home and reminding a son (for the 1000th time) that "quitters never win, winners never quit."
Keep reading on to get the remainder of the recap in a single series of emojis — yes EMOJIS. No need to take this too seriously. Also, I have some other great finds to tell you about.
A Spartan Race recap in emojis texted to a friend and then post on Instagram? Why? Because it was a long car trip home and I needed some simple-minded entertainment in the passenger seat! 🏠🕓😩🍌☕🚗☕🌄⚡☁🙏👟🎬🏃🚀↗💣🏃🐆➡🐒⬆🏃🐂😤↘📈📉↙🎯😬↖🎢😭↔😨💩⤵🐢➡↘🏃😱🔥➡↗🏃🔥🙊😃😎🏆💃💰🍻🍔💏🚗&🌇🏠🕘🛀💅🍦💊😴🌛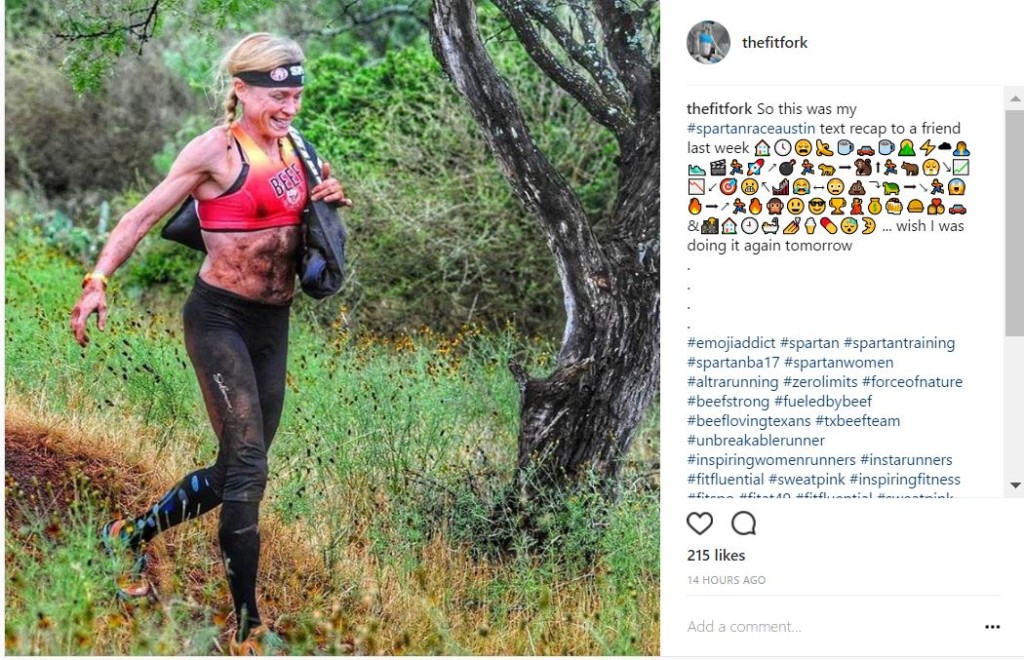 Also, if you've ever considered running a Spartan Race, don't miss the Memorial Day sale where you can save up to $40 ($20 on Sprints, $30 on Supers, $40 on Beasts and 20% on Kids and Endurance events) – use code MEMORIAL at checkout. Or, if you've missed this deadline, you can always use my ambassador discount code SRBATHEFITFORK for 15% off ANY U.S. race or heat.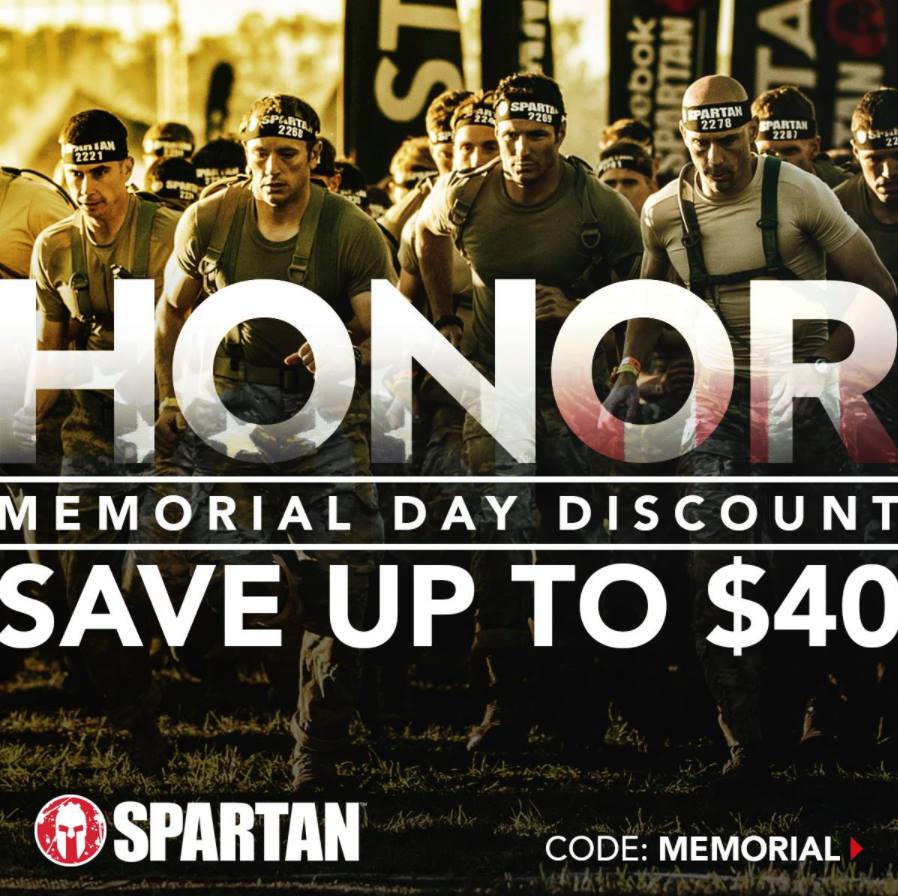 Please check out a guest post I did for my friend Amee at WholeFit360.com – I share the Best Ways to Stay Fit Over 40.  Heck, I'm almost 50 . . .  I laugh in the face of anyone who says we "older folks" need to take it easy!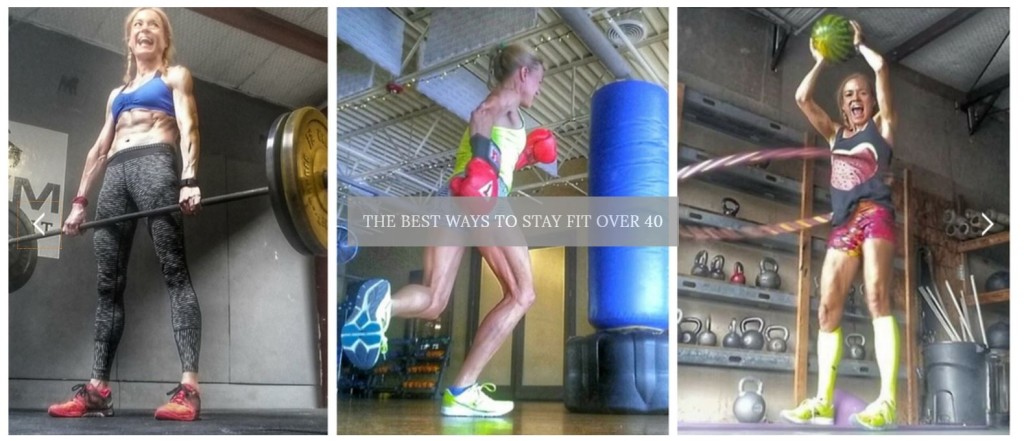 This month, have been enjoying healthy cereals from Peace Cereal, Erewhon and Sweet Home Farm – funny thing about cereal is that I'm not so much a cereal-eater at breakfast . . . but I love it for post-workout snacking and as a healthy topping for my desserts.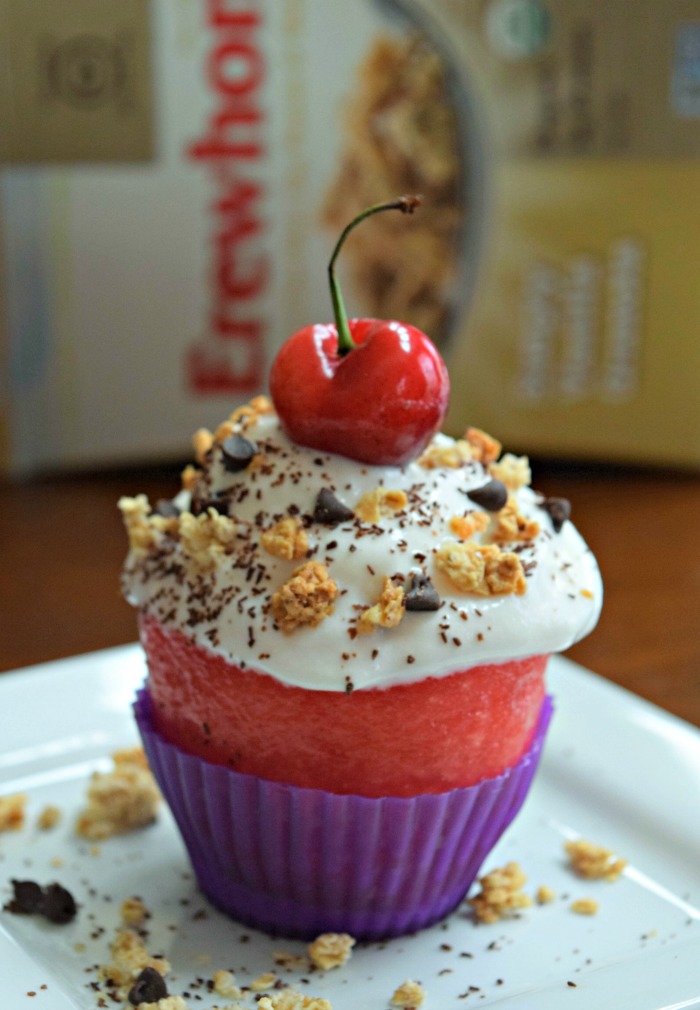 For our Memorial Day weekend treat, I made these adorable Watermelon Cupcakes topped with coconut cream, mini chocolate chips and Simply Vanilla Granola from Erewhon – it's dairy-free, gluten-free, soy-free and peanut-free. But, not fruit-free – the entire cupcake is a hunk of watermelon that I cut out with a biscuit cutter and topped with the goodies! It's a happy, healthy snack everyone will love!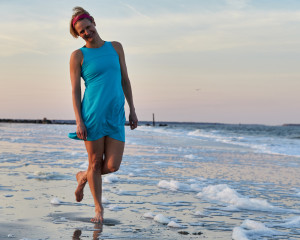 Did you know that Skirt Sports has dresses that you can run, hike, or hoof around town in? For example, this Racecation Dress is at the top of my must-pack list for an upcoming trip we have to New York City. I'm going to wear in on the day we have slotted to picnic at Central Park (oh, and you know I'm running) and then heading straight to a Broadway show with no time to go home and change. I'll just bring some baby wipes to freshen up with.  Use my ambassador discount code 1SSCAP20 at checkout to get 20% off nearly everything, there are a few exceptions but not many.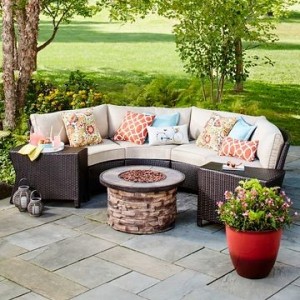 Okay, and if you are stay-cationing, why not upgrade your patio decor situation with all that money your saving. Save up to 30% off patio furniture and stuff at Target.com — use discount code HERO to save 15% more!  In years past, I've gotten some really, really good deals here and set up the perfect little spot to enjoy my grilled recipes and refreshing drinks.
That's all I have for now, enjoy the long weekend? I'm doing the Murph Crossfit workout and maybe running a 5k, plus shopping for a car for our middle son. What about you? Please share in the comments – XOXO, Jennnifer
Disclaimer: This post contains ambassador and affiliate links, I receive product and/or compensation in return.