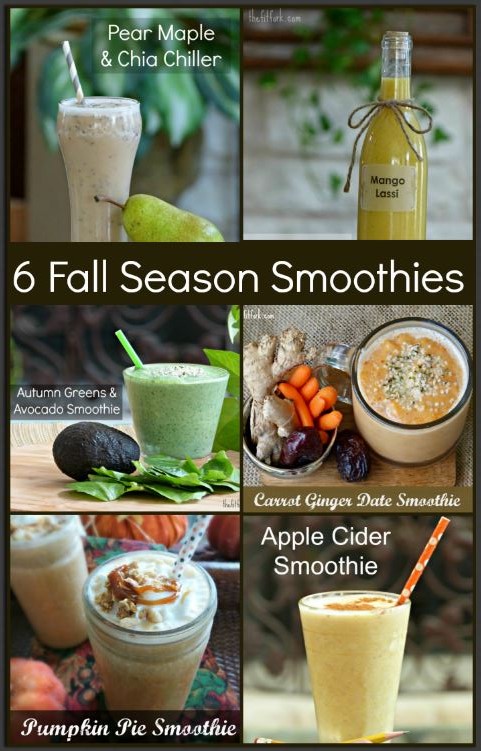 I'm starting off another post with "It's still in the upper ninety degrees, y'all!" The official start of fall is just a few days away, yet the Texas sun is still burning us up! It's so hot, the asphalt is sticking to the bottom of my running shoes and the neighbor's suburban hens are laying hard boiled eggs. Hotter than a stolen tamale, a fur coat in Corpus Christi, or rubbing your eyes in a pepper patch – okay, you get the idea!
That's why I'm still drinking my daily smoothie – not just as a way to cool off but also nourish myself with lots of healthy ingredients. I've pulled together some of my favorite fall season smoothies, each uses either fruit, vegetables or spices that remind me of the awesomeness of autumn.  Even if the arctic air is blowing in your part of the world, just bundle up, these healthy smoothie recipes are too good to pass up – perfect as an on-the-go breakfast or healthy snack.  If I am drinking one of these as a meal replacement or after an intense workout or long run, I'll add a scoop of protein powder or substitute the milk with a vanilla high protein shake like Core Power.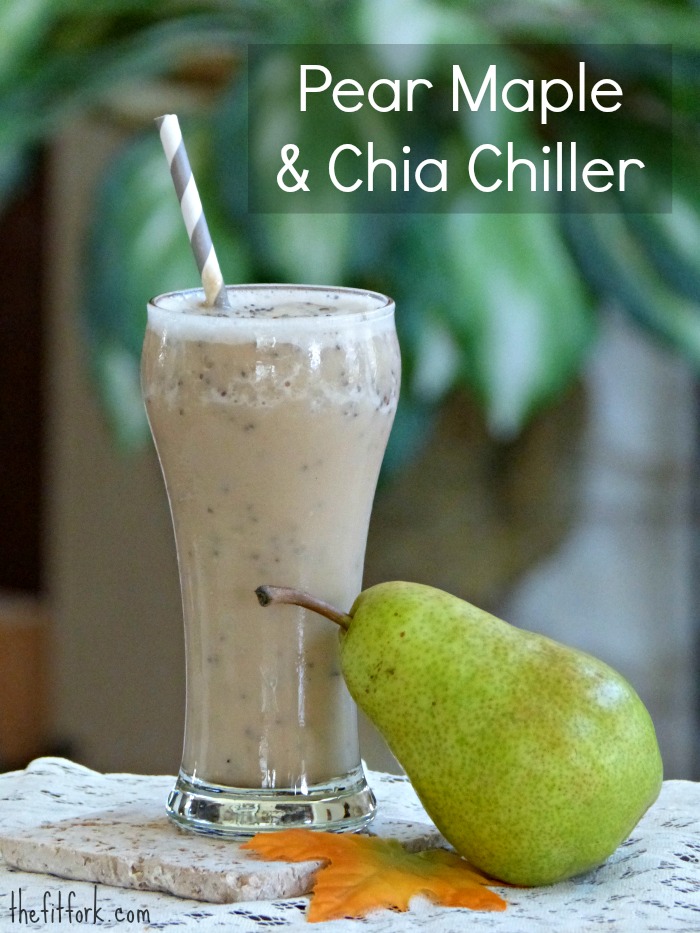 Pear Maple Chia Chiller: MMM, a little maple syrup (the real stuff) give this pear smoothie the flavor of fall – throw in some chia seeds for some omega-3 goodness.
Pear Maple Chia Chiller Recipe
8 ounces almond milk
1/2 ripe peeled pear
1/2 frozen banana
2 tablespoons cottage cheese
1 tablespoon maple syrup
1 tablespoon chia seeds
1/8 teaspoon cardamom
Add all ingredients into a blender and process until smooth, adding ice to achieve desired consistency. Serves 1.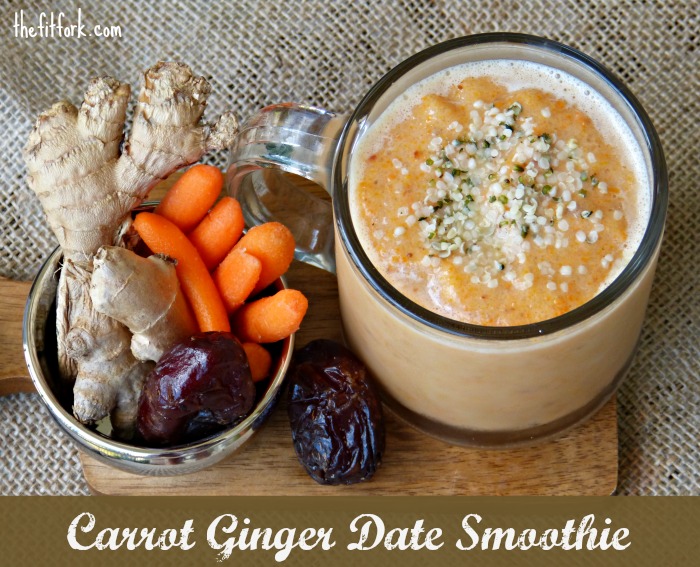 Carrot Ginger Date Smoothie: This smoothie will have you in whole food heaven and will remind you of a nice slice of carrot cake without all of the cream cheese frosting guilt – get the recipe in my recent post.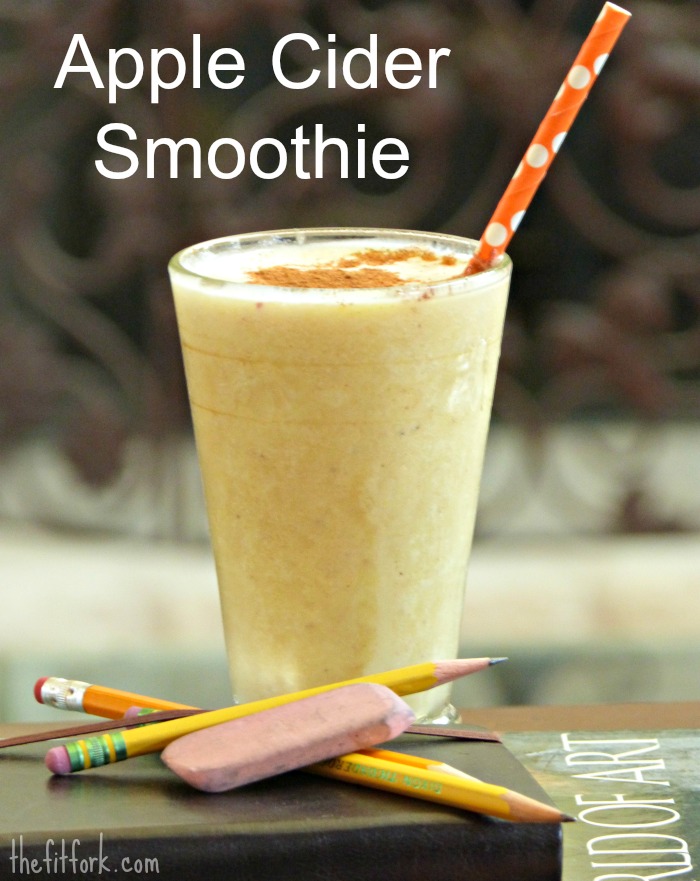 Apple Cider Sipper: If I had an apple tree in my backyard, I'd be making apple creations in the kitchen every day – everything from strudels to cobblers and fritters. Thankfully, I can satisfy my lust for apple desserts with this healthy non-alcoholic cider based smoothie (love the Litehouse Food brand cider).
Directions: In blender blend together 6 ounces almond milk, 2 ounces apple cider, ½ cup unsweetened applesauce, ½ frozen banana and ½ teaspoon cinnamon and pinch of nutmeg.  Add ice, as needed, to achieve desired consistency. Serves 1.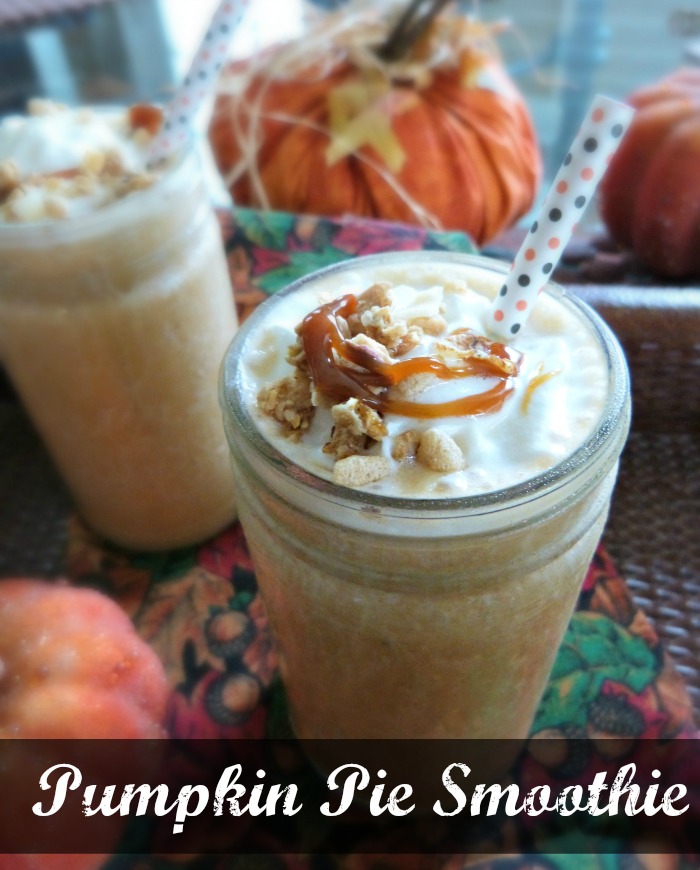 Pumpkin Pie Smoothie: My grandma's pumpkin pie sure brings back memories of family get-togethers in the fall. She always used a gingersnap crust and drizzled the top of her pumpkin pie with caramel. I've replicated this deliciousness in a healthier way in my recipe from last year – check it out!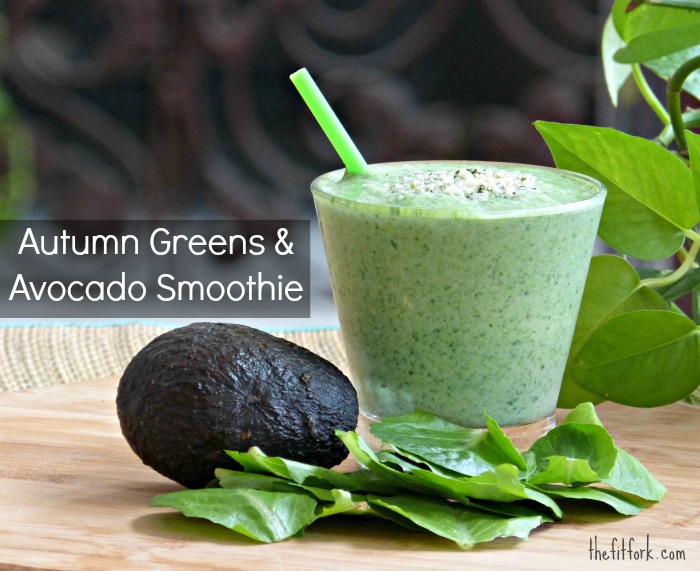 Autumn Greens & Avocado Smoothie: I love my lettuces and greens, but only have recently become accustomed to putting them in a smoothie – something about texture. This delicious smoothie is silky smooth and oh-so creamy thanks to a few slices of avocado. You'll love this one!
Directions: In blender blend together 10 ounces unsweetened almond milk, ½ small avocado, a large handful of greens (like kale, chard, spinach or mixture).  Add ice and bit of honey or Stevia, as needed, to achieve desired consistency and sweetness. Sprinkle with hemp seeds. Serves 1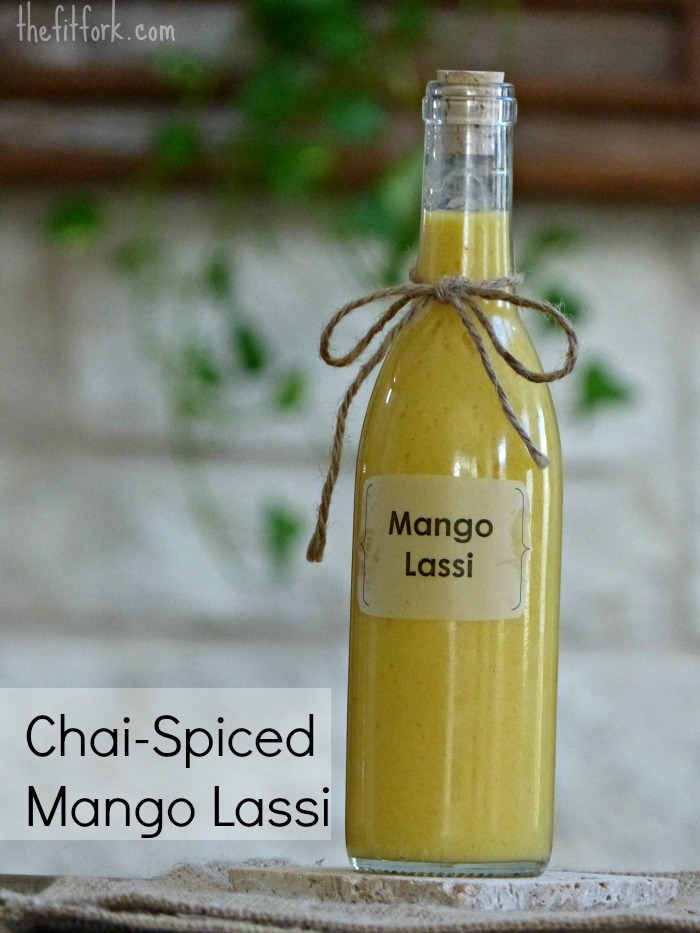 .
Chai-Spiced Mango Lassi: I love the exotic flavors of chai both served hot and cold. This healthy mango lassi gives you lots of protein and calcium thanks to the milk and yogurt base – keep those bones strong!
Directions: In a blender, blend together 1 cup of milk, 1/3 cup of plain unsweetened yogurt, 1 cup  cubed mango, ¼ teaspoon cinnamon, ¼ teaspoon ginger, pinch of cardamom, pinch of nutmeg and pinch of allspice. Add honey or stevia to taste.
If you are looking for more inspiration, Cooking Light has a yummy collection of creamy, dreamy smoothies to try! You must see (and slurp)!