Check out Sweet Pickings! My Favorite Berry Recipes

by The Fit Fork at Foodie.com
Is there anything that a strawberry doesn't make better? Not only do these beautiful berries make both sweet and savory dishes sing with the flavors of the season, just the smell of them lifts my mood for the better. I love strawberries so much and cherish a strawberry pendant that my mom gifted me with on a mother-daughter Broadway show boondoggle in New York City — a trip so fun and amazing, I couldn't imagine it to be any better, except with this strawberry sparkler on top!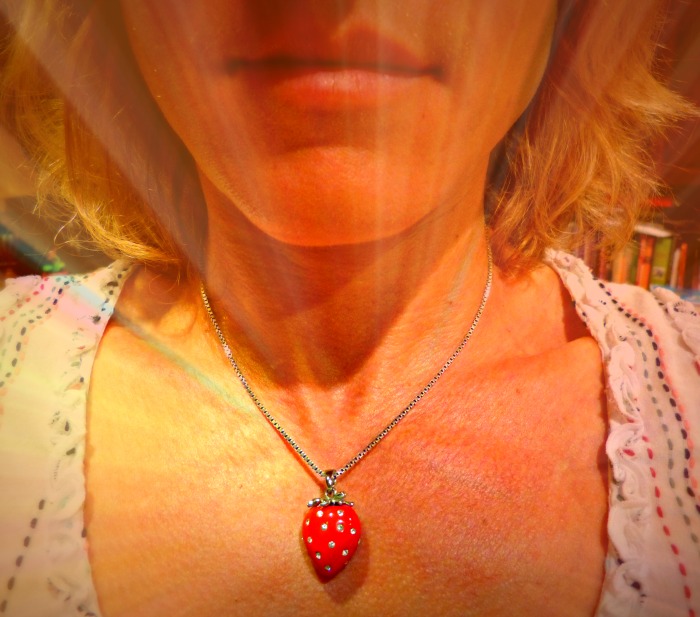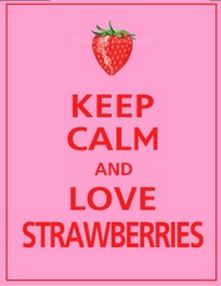 Not only are strawberries delicious, they are extremely nutritious and make my diet better — low in calories and high in vitamins C, B6, K, fiber, folic acid, potassium and amino acids. And, here's a strawberry fact that even makes my fitness better – the high levels of nitrates in strawberries increase blood and oxygen flow to my muscles which researchers believe may improve endurance. So, what do I have to do to sell YOU on the straw-better-berry? Probably not much since the California Strawberry Commission reports that 96% of Americans eat strawberries, with at least half of those enjoying the juicy goodness at least once per week. The gallery of strawberry recipes (above) I've collected for Foodie.com will get you inspired to eat strawberries at least once per DAY as part of a healthy breakfast, lunch and dinner routine!
  Here's one of my new strawberry recipes to get you started; it's a show-stopping Strawberry Greek Yogurt Tart in Coconut-Almond Crust. I made it for a family Easter celebration and will be making it again very soon – as you can imagine, pairing strawberries with chocolate is a win-win!  I love the fact that the crust is grain-free and gluten-free while the filling packs a nice punch of protein thanks to the Greek yogurt. The only sweeteners used were a bit of honey in the crust and a touch of stevia in the yogurt – the rest is nature's candy!
  Strawberry Greek Yogurt Tart in Coconut-Almond Crust Recipe For the crust:
½ cup unsweetened shredded coconut
2 cups almond meal
1/2 cup coconut flour
3 tablespoons coconut oil, melted
2 tablespoons honey
1 teaspoon salt
For the filling:
2/3 cup semisweet chocolate chips
2 cups no-fat plain Greek yogurt
1/4 cup cocoa powder
1 teaspoon liquid Stevia, or to taste
1 pint fresh strawberries, hulled and sliced
Preheat oven to 350 F degrees. In a food processor, pulse together shredded coconut, almond meal, coconut flour and salt until finely ground. Melt together coconut oil and honey and add to crust mixture. Pluse until coarse crumbs form and dough holds together when squeezed between fingers.
Grease 11-inched fluted tart pan with removable bottom. Place dough into prepared pan and use back of measuring cup and fingers to evenly press dough into bottom and sides of pan.
Bake in center of oven for approximately 15 minutes or until turning golden brown. Remove from oven and sprinkle crust with chocolate chips; return to oven for approximately 2 minutes, or until chocolate chips soften.
Using the back of a spoon, spread melted chocolate chips around bottom and sides of crust. Place on wire rack to cool completely, approximately 30 minutes.
Meanwhile, make filling by sifting cocoa powder into yogurt and stirring until completely incorporated.  Mix in stevia to achieve desired level of sweetness.
After crust has completely cooled, spoon in chocolate yogurt mixture. Top decoratively with slice strawberries. Serves 12.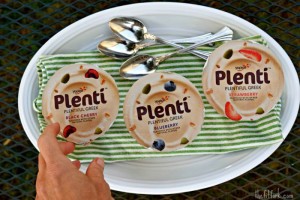 I also want to share with you a Greek Yogurt I've been loving just to eat as a snack — it's already filled with all the wholesome mix-ins I often put in. Plenti Greek Yogurt  from Yoplait. It's substantial AND satisfying with 12 grams protein to keep my energy going through the morning or afternoon — also a great bedtime snack. Pumpkin seeds, whole grain oats, fruit and flax seeds make this healthy snack really interesting — and so much variety with eight flavors  (Black Cherry, Blueberry, Coconut, Peach, Raspberry, Spiced Apple, Strawberry and Vanilla). Please check out Plenti Greek Yogurt today!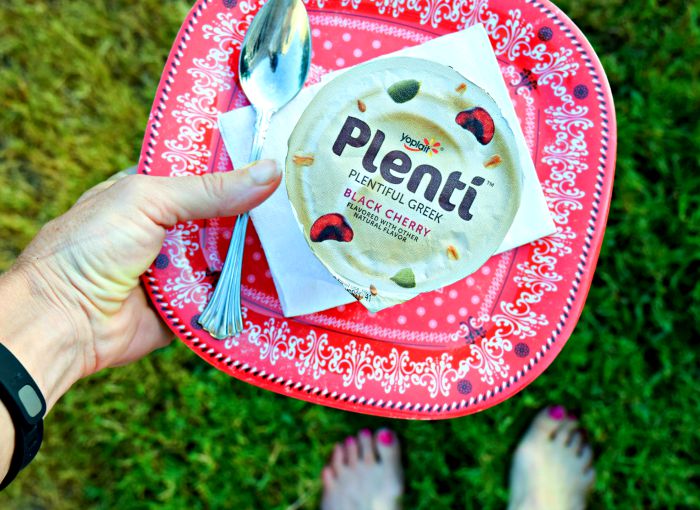 Disclaimer: This post is sponsored by Plenti Greek Yogurt and Foodie. com. All opinions are my own.
What's your favorite strawberry dish or memory? Please share in the comments!