First of all — HAPPY NEW YEAR! Before I move forward into 2016 with all the healthy recipe ideas that are bouncing around in my head, I wanted to share my most loved recipe pins from the last 12 months. If we're not already following each other on Pinterest, let's connect today!  So, here you go — a collection of pins that are my most popular.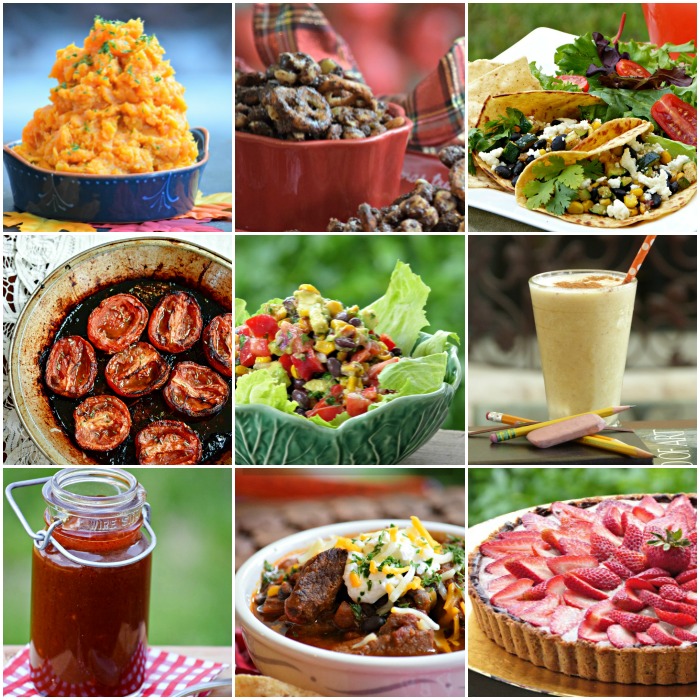 Sweet Potato Cauliflower Mash – This simple-to-make sweet potato dish is paired up with cauliflower for a creamy, dreamy side dish for Thanksgiving or any other time of the year. This side dish recipe has been pinged on Good Housekeeping, Canadian Running Magazine, Glamour and a zillion food, health and wellness blogs.
(Slow Cooker) Salted Chocolate Caramel Crunch –  Crunchy cereal, pretzels and an assortment of nuts get a sweet upgrade with a coating of caramel and chocolate. The secret surprise is that this easy snack mix recipe is made in the slow cooker!
Black Bean, Zucchini and Corn Tacos – This summer-inspired vegetarian meal is quick and easy dinner solution for the patio – when the season passes, just swap out the zucchini for a winter squash like butternut!
Balsamic Slow Roasted Tomatoes – Scrumptious beyond imagination, this easy veggie recipe turns what I consider to be a typically bland tomato (if purchased from a consumer grocery store) into a magical topping for salads, eggs, steaks, pasta and more.   Also, freezeable!
Mom's Black Bean, Corn and Avocado Salad – This versatile veggie salad can be served as a side dish, atop a bed of lettuce or as a relish for tacos.  Inspired by my mom's family favorite recipe and kicked up with a little of my chipotle chili powder addiction. A winner in the California All-American Avocado Recipe Contest.
Brain-Boosting Cinnamon Peach Smoothie – One of the things I love most being a healthy food bloggers is explaining how the ingredients in my recipes help optimize well-being. For example,  the cinnamon and natural sugars in this smoothie recipe help improve alertness and brain function – the perfect snack for study sessions or work day pick-me-ups.
Spicy Watermelon BBQ Sauce – I made this quirky barbeque sauce to accompany my Brisket Tacos with Watermelon Rind Relish for the SXSW Taco Takedown in Austin this year.  Basically, in Austin, the weirder and wackier the better and this crazy condiment stole the show!
Southwestern Steak Chili – This delicious chili recipe fills the kitchen with the scent of smoky, spicy goodness and just might cause a stampede to the table. A bowl full (or two) makes a hearty, happy and healthy meal for even the hungriest hombres in your home.
Strawberry Greek Yogurt Tart – Not only is this strawberry tart gorgeous, it's better for you made with protein-packed Greek yogurt and a gluten-free chocolate crust. A stunning finale to any celebration or Sunday dinner.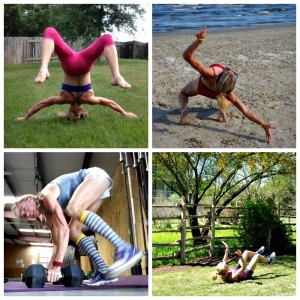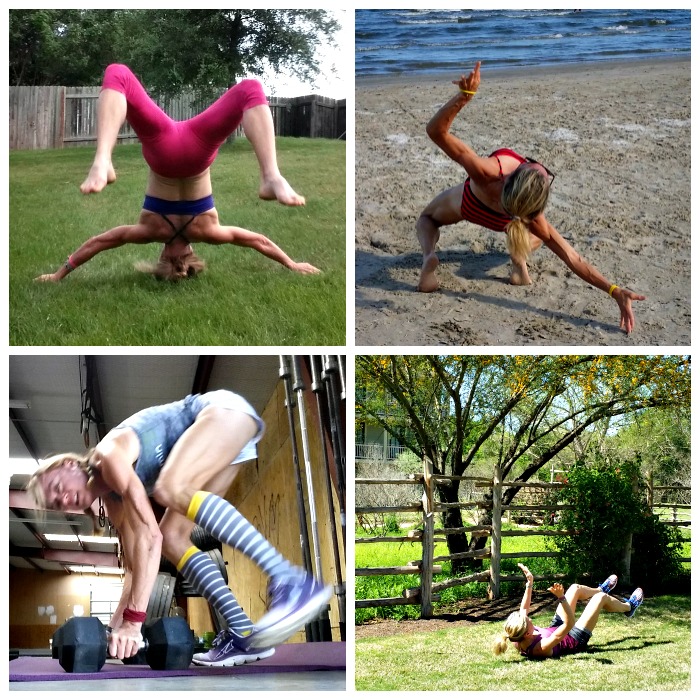 Also, don't miss my Running and Fitness Recap (with Bloopers) from last week.
And, because everyone else is doing it (haha), my #BestNine2015 on Instagram. These are the nine most "liked" posts, but not necessarily my favorite – it's a bunch of abs, inversions and the peculiarly popular yellow shorts.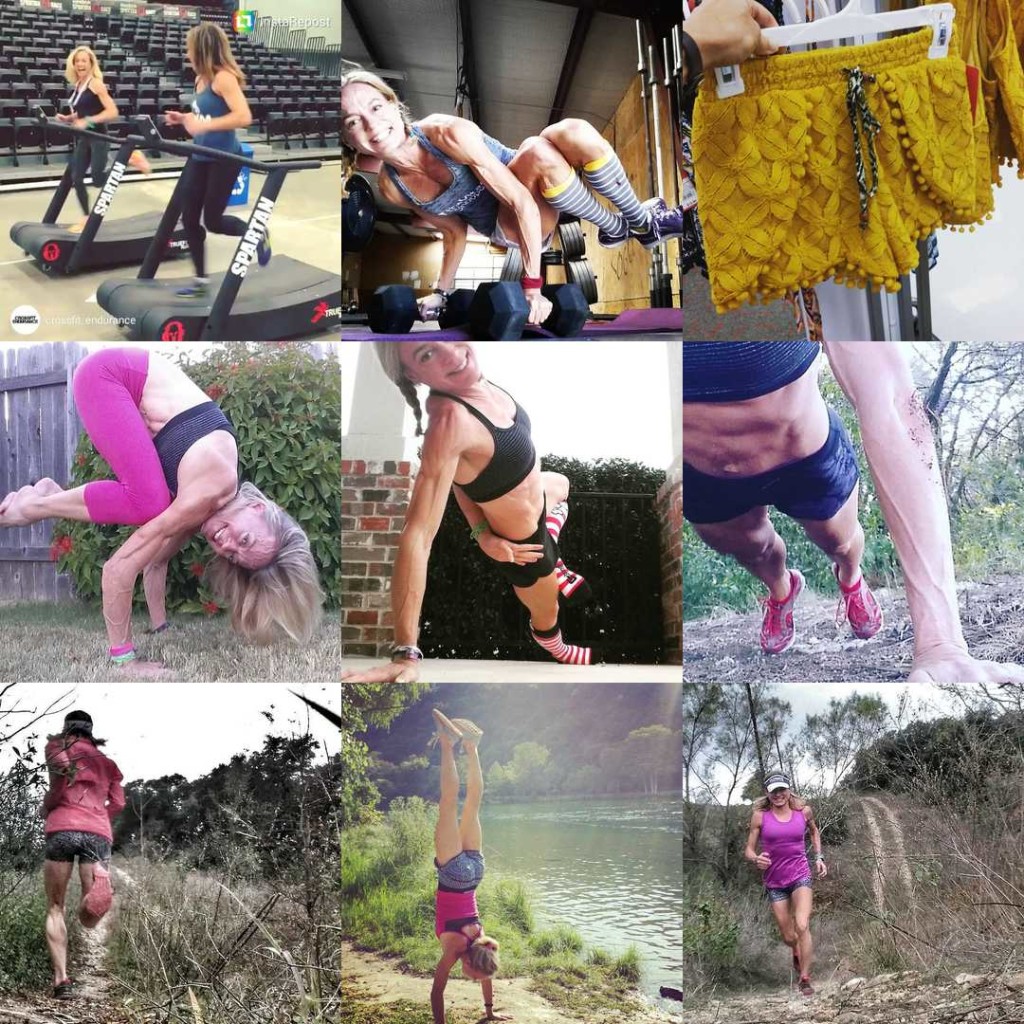 What is YOUR favorite recipe of 2015? Please share the link or just give me the down and dirty description in the comments below – XOXO, Jennifer