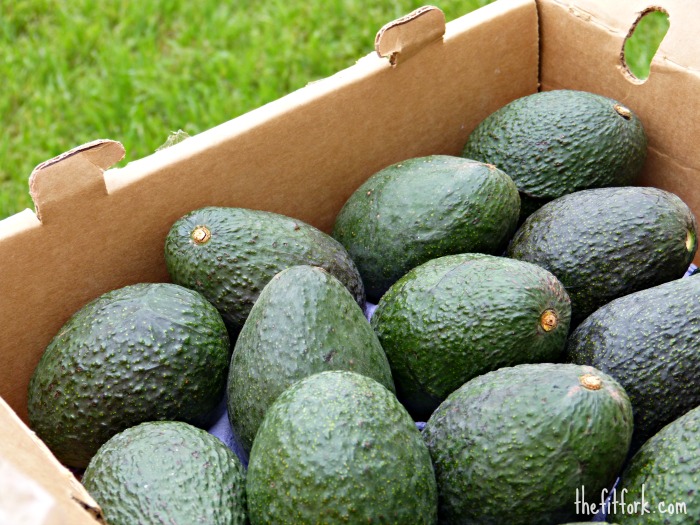 I recently received a box full of bliss on my doorstep.  So what did the UPS man deliver? No, it wasn't a new pair of sandals for spring or video game ordered by the boys – it was a case brimming with beautiful California Avocados.  Smooth, velvety goodness ready to nourish my body with healthy fats and essential vitamins and nutrients – now THAT is something worth coming home to! I could wax poetic about the health benefits of avocados all day; surely you remember how many avocados I was eating during my "fat-loading" phase for the last marathon!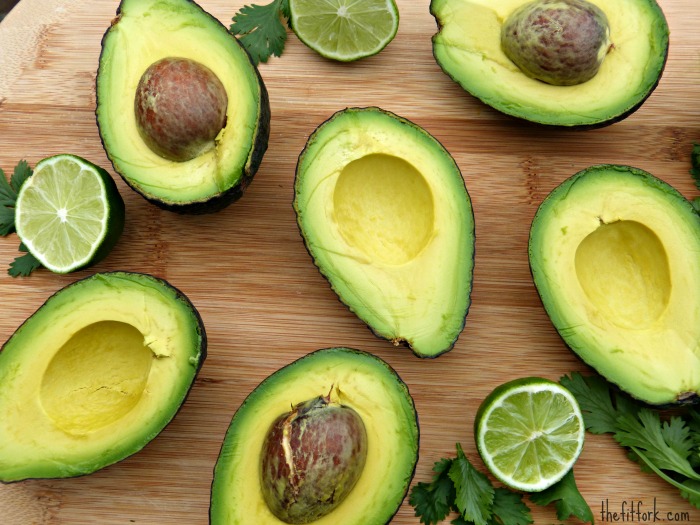 So, each one my new beautiful avocados were perfectly shaped and without a dent, bruise or brown spot – plus, none of them had those awful stringy things on the inside. By the way, the stringiness found in some avocados near the stem end is a result of a younger tree vigorously putting out fruit. As the tree matures, it typically stops producing fruit with this stressed-out, overabundance of cellulose fibers. Unfortunately, you can't tell from the outside of avocados which ones are strung out – haha!  And, while you CAN eat the stringy fibers, who wants to?
With peak California Avocado season in full swing now through fall (haller-lu-ya) and Cinco de Mayo just days away, what better way to start devouring my stash than with some south-of-the-border inspired avocado recipes.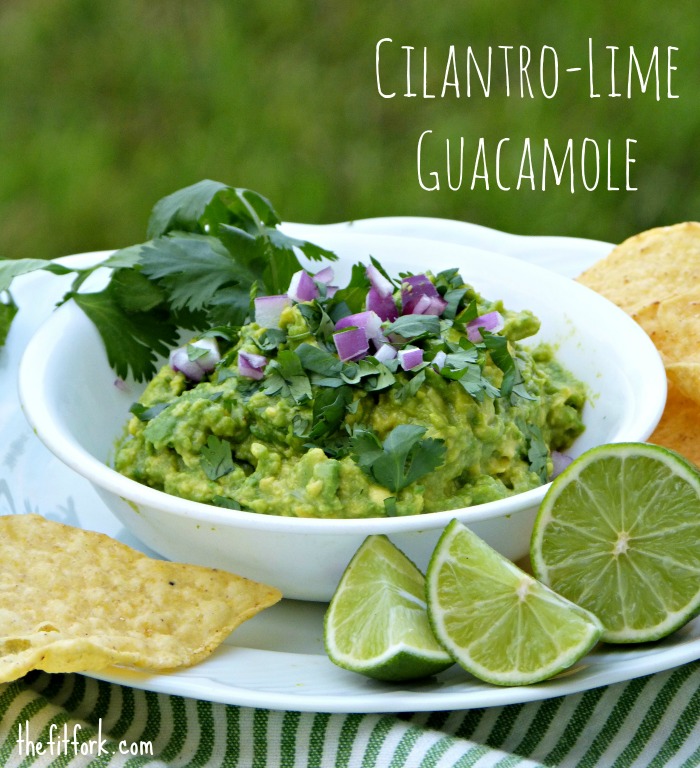 Cilantro-Lime Guacamole Recipe
Simple, smooth and just so darn good that I have been known to eat the whole bowl at one sitting! A perfect dip for chips or healthier options like carrot, jicama, or zucchini sticks.
1 large avocado, peeled and pitted
2 Tablespoons fresh lime juice
2 Tablespoons fresh chopped cilantro
2 teaspoons garlic salt
Garnish (optional) : chopped red onion
Using a fork or back of spoon, mash avocado until smooth with just a few small lumps remaining for texture. Add lime juice, cilantro and garlic salt; stir well to combine. Top with red onion, if desired. Serves 4.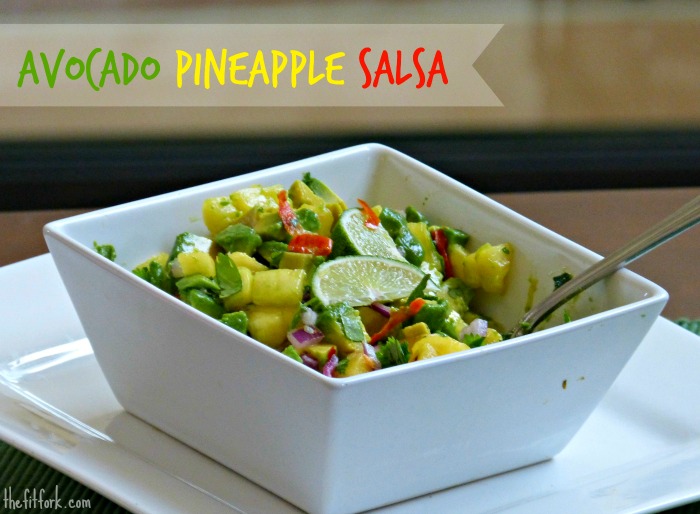 Avocado Pineapple Relish Recipe
I originally made this dish as an experimental side for smoked brisket and turkey; obviously I wasn't in the mood for coleslaw and other normal barbeque sides. We gobbled it all up and then I made it again for fish tacos and tortilla chips!
1 medium avocado; pitted, scored and flesh removed
2/3 cup diced fresh pineapple
1/3 cup chopped red onion
2 Tablespoons fresh cilantro, chopped
1 Tablespoon finely minced jalapeno
2 Tablespoons fresh lime juice
Score avocado in shell as pictured below and remove or peel and dice. Mix all ingredients in non-reactive bowl and gently toss together. Serves 6.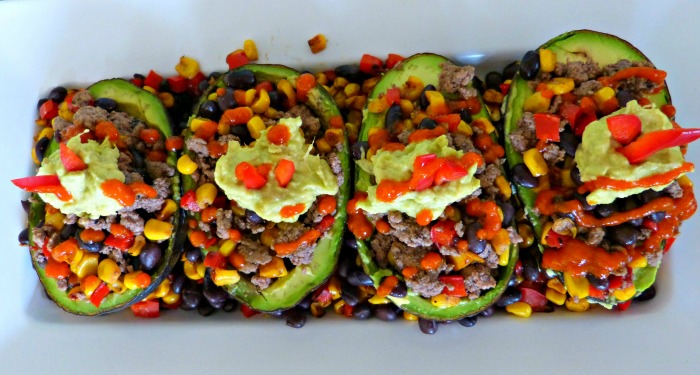 Baja Beef Avocado Bowls Recipe
Made last month as part of a "chopped" style competition at a nutrition event (and the winner, natch!), this vibrant and very easy dinner recipe uses the avocado shell and part of the flesh as a bowl – the scooped out remainder is made into guacamole and dolloped on top!  Get the full recipe for Baja Beef Avocado Bowls on my protein for performance post.
So what will I be doing with the rest of my avocados? Come back in a couple days to find out!
Avocados provided by the California Avocado Commission, but all recipes and opinions my own.
I love to live vicariously, please share your favorite way to eat avocados in the comments!