This shop has been compensated by Collective Bias, INC. and The Coca-Cola Company, all opinions are mine alone. #SnackHonestly #CollectiveBias
The fall season can take a toll on my daily workout routine, if I let it.  Busy back-to-school schedules, dwindling daylight hours, pre-holiday preparations and perhaps just a bit of laziness make it harder to keep to my regularly schedule sweat sessions.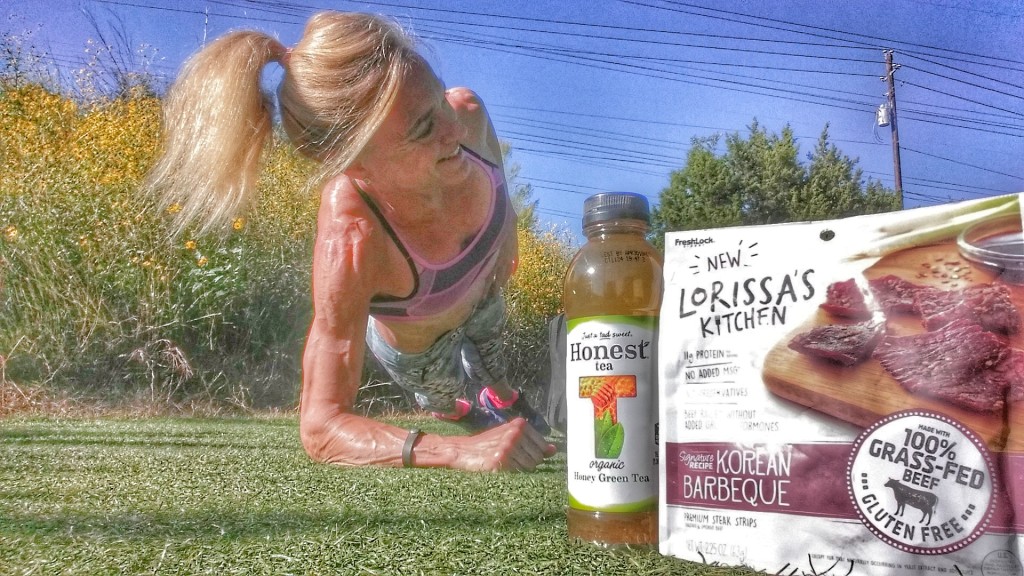 But, thank goodness autumn weather is perfect for exercising outdoors, so I keep my fitness clothes in the car trunk (along with Lorissa's Kitchen™ and  Honest Tea® ) and make it a priority to move and groove wherever I might be in "wait mode" – like a one of my three kid's many sports practices. Read on to find out five easy ways everyone from Soccer Moms and Football Dads can squeeze in an impromptu workout this way and also get a deal on the sponsor products.
Before I get started on the workout ideas, I want to give you the heads up on one of my favorite better-for-you, high-protein snack and a just-a-tad sweet, sensible beverage — Lorissa's Kitchen™ and  Honest Tea®. My go-to flavors are the Korean Barbeque Beef and Honey Green Tea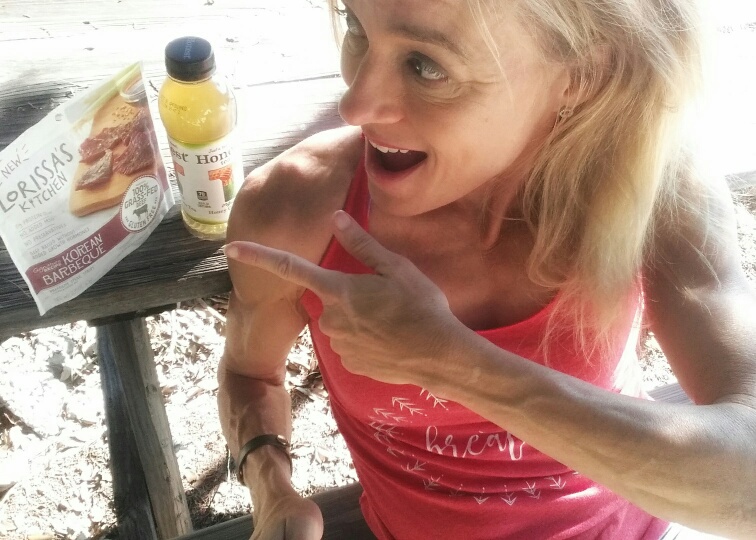 5 Ways Parents Can Exercise While Waiting at Kids' Sports Practice
Volunteer to Coach: After years of having kids in sports and coaching myself, the one offer I know is never turned down by a coach stepping up to help with practice. Whether you are leading a warm-up, running drills, fielding balls or even refereeing a scrimmage, legs will be moving and heart rate will be boosted! It's a much better option, for everyone involved, than waiting in the stands.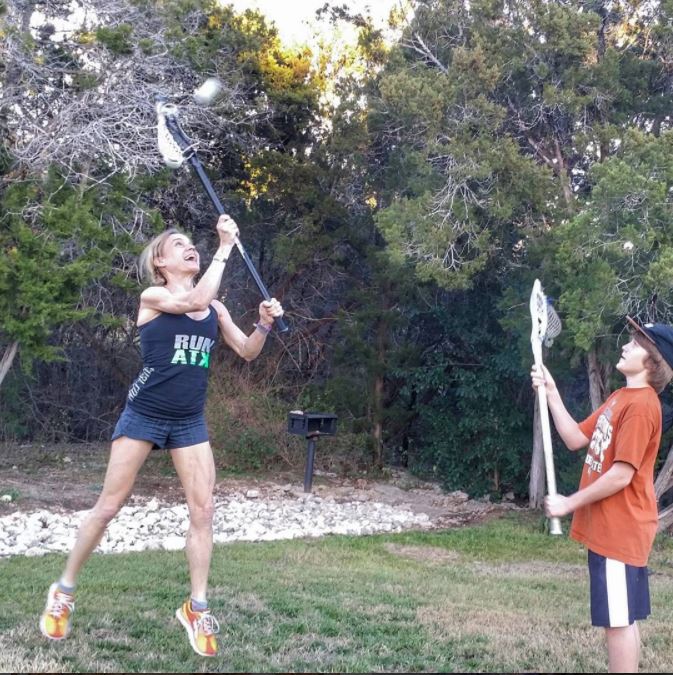 Practice with Kids: Arrive to practice early to warm up and practice with your child. Not only will you enjoy the fun bonding time together, you'll benefit from the added activity in your day and your little athlete will be improving skills and learning from you that fitness is a lifelong journey.
Ready, Set, Go!: Don't just stand there walk, run or sprint! Slip on some sneakers and take advantage of the track, trail or neighborhood at around your child's sports practice, most are open to the public as long as you don't get in the way of the players. If leaving the venue, make sure to wear a watch or take a phone, so that you can get back a few minutes before practice ends.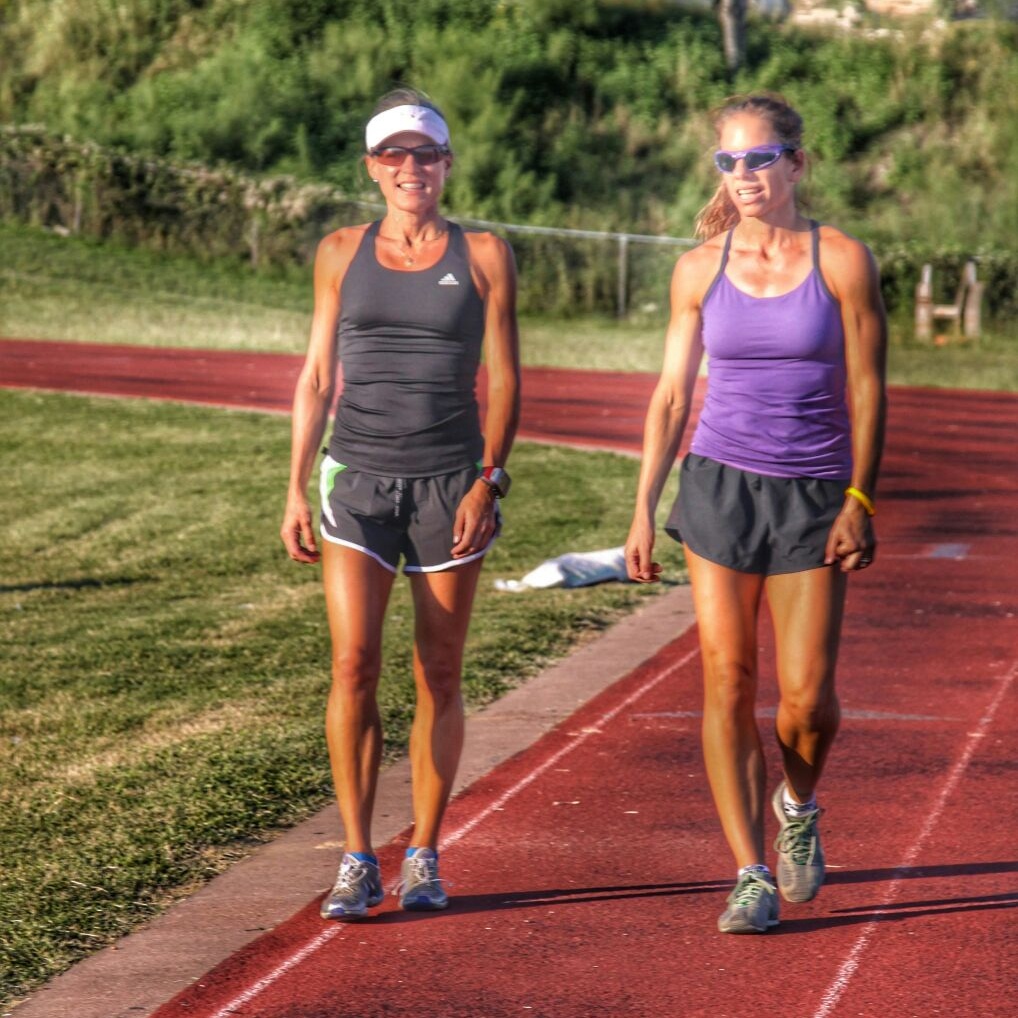 Hit the Bleachers: Knock out an interval workout on the bleachers, school steps, parking garage or nearby to add a challenge to your walk or run. Warm up with jogging or jumping jacks for about 5 minutes and then tackle the inclines for a "burst" running up and a "rest" walking down.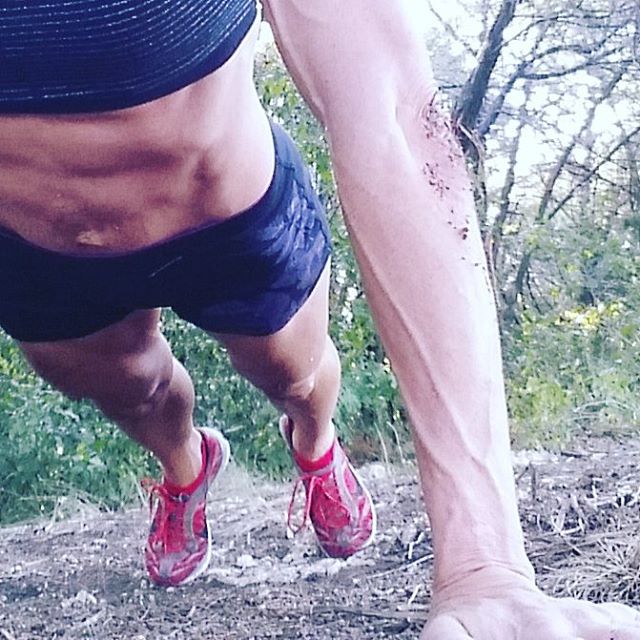 Throw Body Weight Around: You don't need fancy equipment to challenge your muscles, pump up your heart rate and get a full-body workout. Exercises like push-ups, planks, air squats, lunges, wall sits and so on are simple calisthenic exercises that can be done nearly anywhere! For added challenge, add on some high-intensity cardio between sets like burpees, intervals or jumps. Try this Full-Body Practice Field Workout: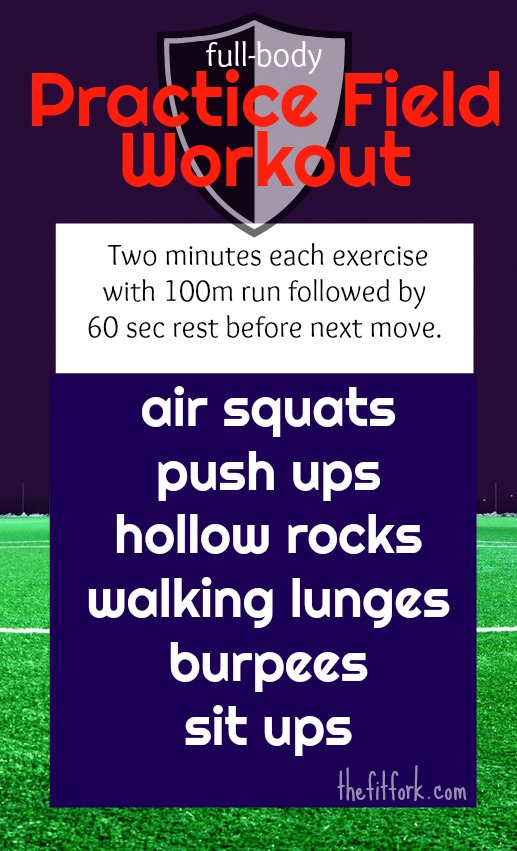 Don't Forget to Refuel: I always keep some nourishing snacks in my bag, so that I can proactively temper any hunger pangs that may be coming on! After finishing a workout around the dinner hour (like most sports practice), I start getting a little hungry.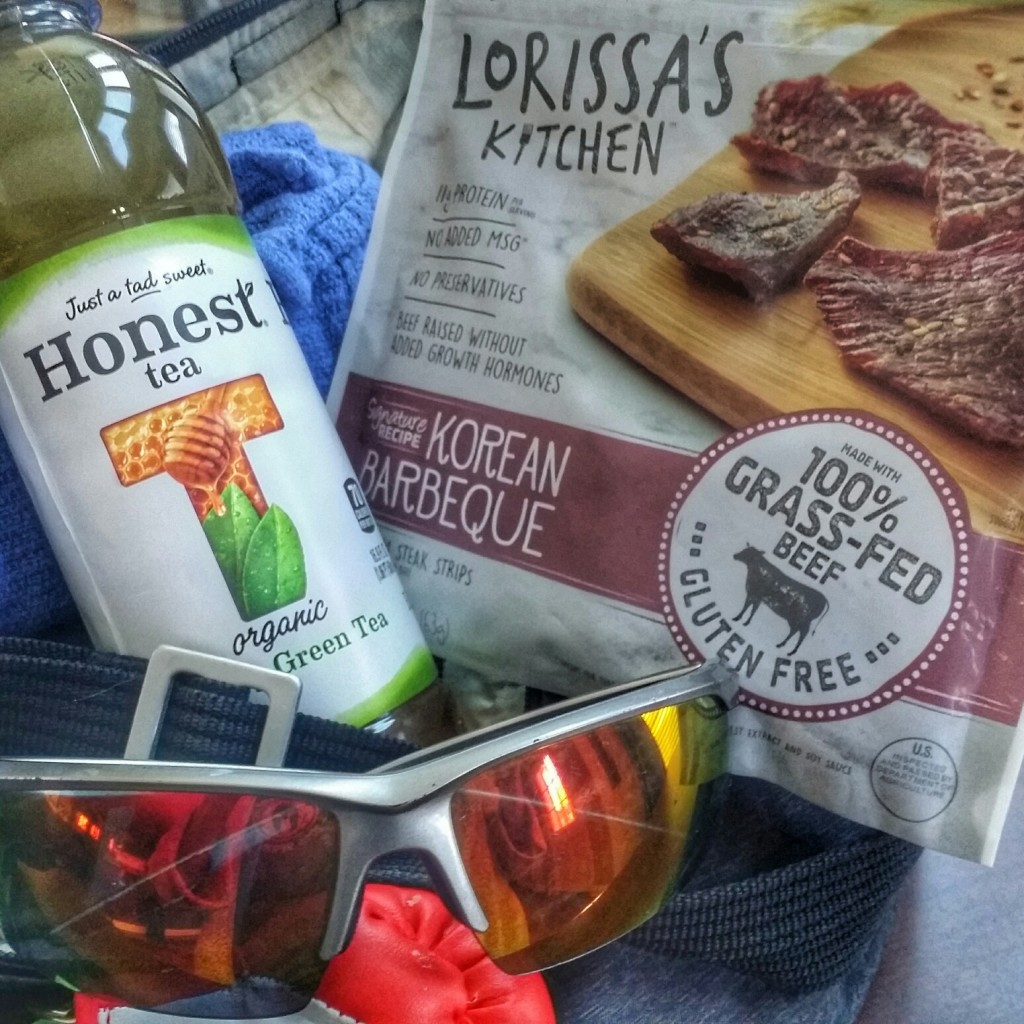 One of my favorites is Lorissa's Kitchen™ premium meat snacks, first and foremost because it's a super-tasty, high protein snack, but also because the label is clean with many better-for-you benefits, including no preservatives, no added growth hormones, no added MSG or nitrates, and gluten-free. Rehydrating is essential too, and Honest Tea® is perfect for me because it's so refreshing and just a tad sweet.

Lorissa's Kitchen™ and  Honest Tea®  are better for you and the perfect pair up for your active lifestyle! Don't miss this awesome deal (exclusively at Walmart) where you can earn $1 cash back when you buy any variety Lorissa's Kitchen™ Premium Protein Snacks (2.25 oz. bag) and any variety Honest Tea® (single bottle). Please not that both products must be purchased on the same receipt to receive credit for this rebate.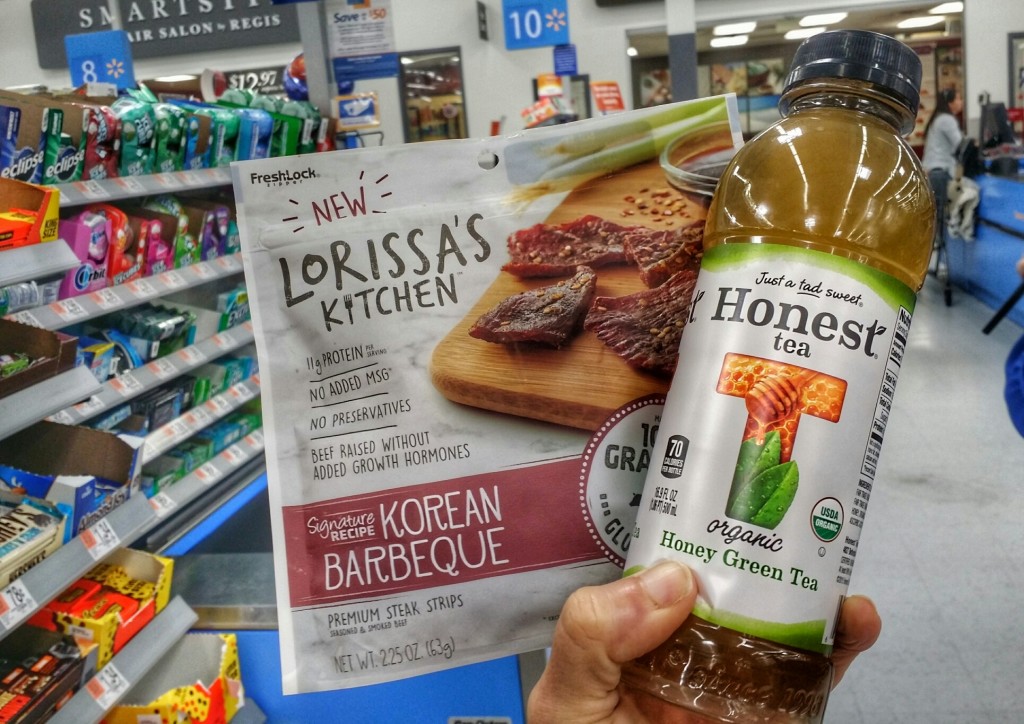 When you head into Walmart to look for Lorissa's Kitchen™ and  Honest Tea® , just head up to the grab-and-go packaged foods shelves and drink coolers up by the registers!
How do you spend time at your kid's sports practice? What's your favorite body weight exercise? Have you tried Lorissa's Kitchen and/or Honest Tea? Please share in the comments – XOXO, Jennifer