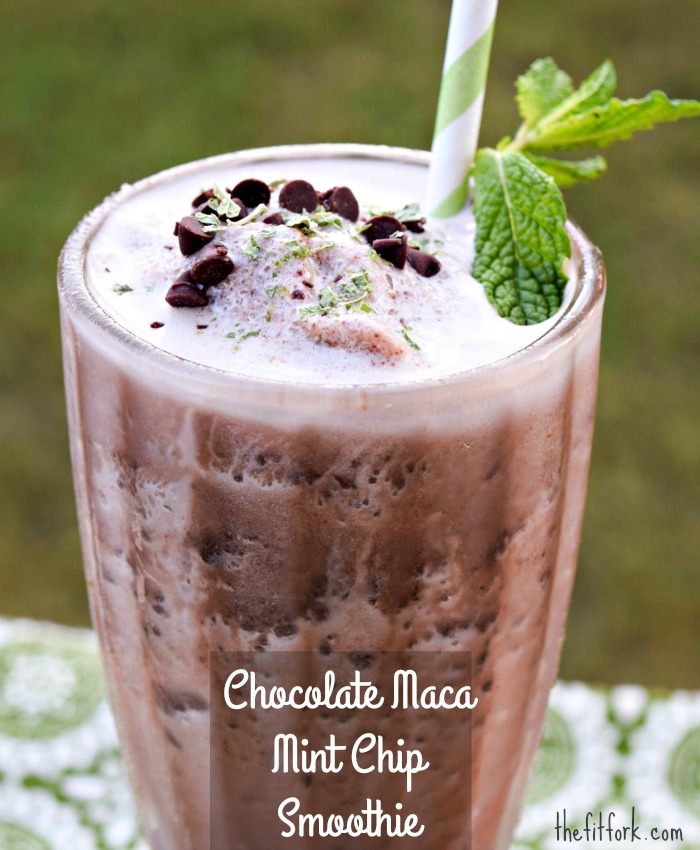 It is still smoothie time in the great ATX — it's been in the high 90s this week! It's so hot you can't leave a bag of chocolate chips in the car for an hour — lesson learned. That being said, I'll drink a smoothie (and eat deformed chocolate) pretty much anytime of the year . . . it's such a quick and easy way to make a nourishing meal to take on the go.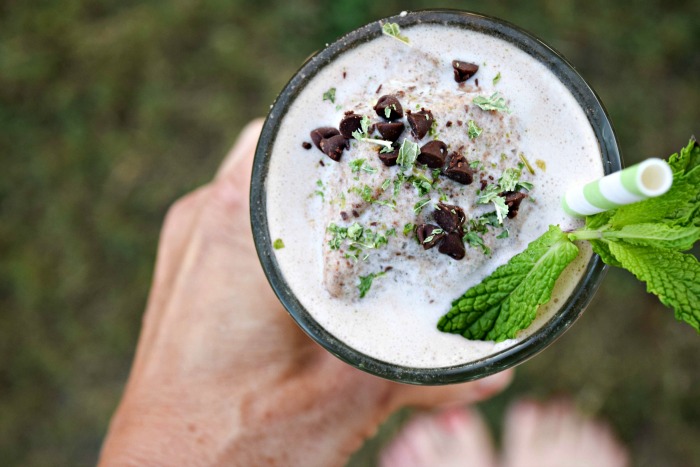 Today, I've blended up a Chocolate Maca Mint Chip Smoothie for a slurpable, sweet and super healthy start to the day. Who doesn't love a chocolate protein smoothie, it's like drinking a milkshake for breakfast. I've added maca powder, 'cause that's how I mix! Maca, a root vegetable indigenous to Peru, is a natural ingredient prized for thousands of years for its ability to boost stamina, endurance and hormonal balance. It includes vital nutrients such fatty acids, fiber, proteins, carbohydrates and minerals. Sign me up for all of this. Thank you maca powder!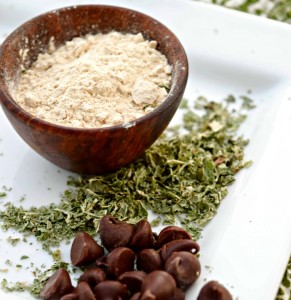 To add a flavor lift of mint, there are two options. You can use sprigs of fresh mint, which grows so abundantly for me in the summer. But, my fresh mint is looking pretty sad, so my tried-and-true swap in is Instantly Fresh Mint from Litehouse Foods — it's dehydrated mint that is recipe ready any time of the year. One jar has the equivalent of three bunches of mint inside. Look for it in the produce section of your grocery store in little herb-sized jars — ask the produce manager.
Chocolate Maca Mint Chip Smoothie
8 ounce unsweetened almondmilk
1/3 frozen large banana
1 scoop protein powder of choice
1 1/2 teaspoons maca powder
2 teaspoons cocoa powder
1 teaspoon Instantly Fresh Mint (or fresh leaves)
2 teaspoons mini chocolate chips
Add all ingredients to blender, adding ice as needed. Blend until smooth. Makes 1 serving!
So yeah, I'm going to me needed all the energy, endurance and stamina I can get — I have a bunch of races and competitions coming up. I signed up last minute to run the Hill Country Half Marathon in Marble Falls, Texas thus weekend — it's hill out there y'all. When they keep focusing on the words "scenic," "beautiful" and "stunning views," you know that those hills are going to be tough. Also, I've got the Spartan Beast in Dallas, it's an approximate 14 mile run with 30-ish obstacles. I've been having so much fun training for obstacle course races, it's a nice shake up from the traditional marathons and road races I do. Then, of course, San Antonio Rock and Roll Marathon in early December.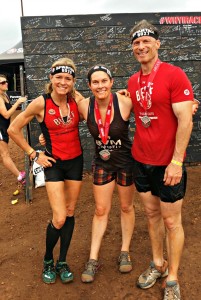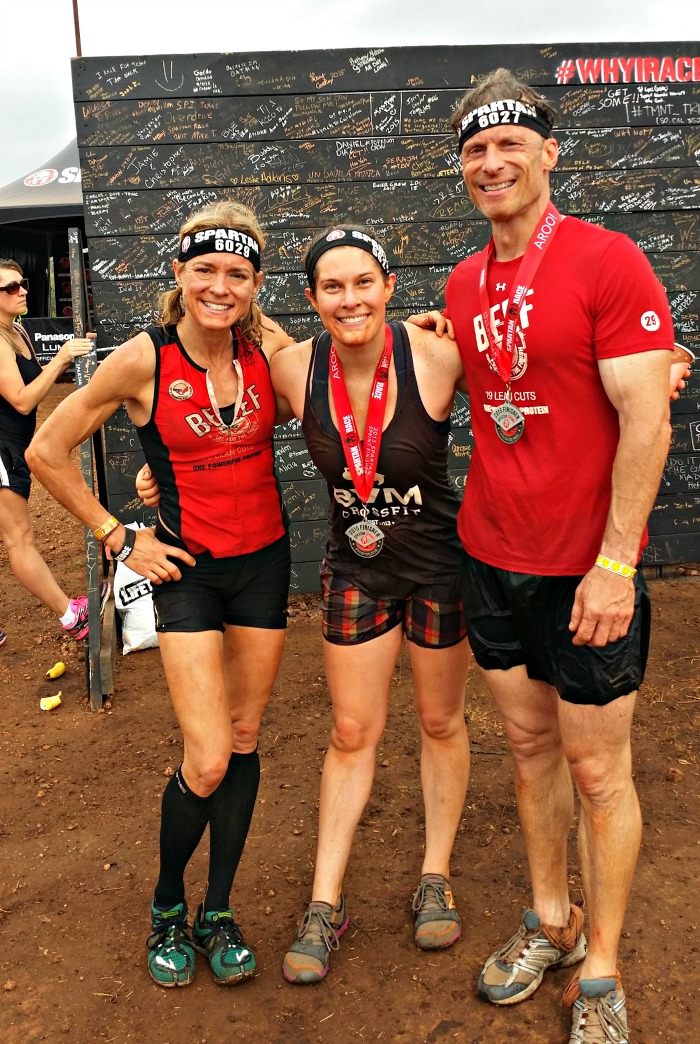 It's not too late to join me! Dallas Beast, October 31 and November 1, 2015, Sign Up Now for this Reebok Spartan Race! Save 10% and use discount code FINISH at checkout!
What are YOU drinking this week? What are YOU racing this month? Please share in the comments below – XOXO Jennifer