Quinoa is just such a handy grain . . . er, seed, to have around. It easily cooks up on the stove top in about 15 minutes (with less mess than rice, in my opinion) and is packed with a head-spinning assortment of nutrients including lots of iron, an abundance of fiber and plenty of protein. In fact, quinoa is considered a complete protein because it boasts all 9 of the essential amino acids — a rarity in plant foods.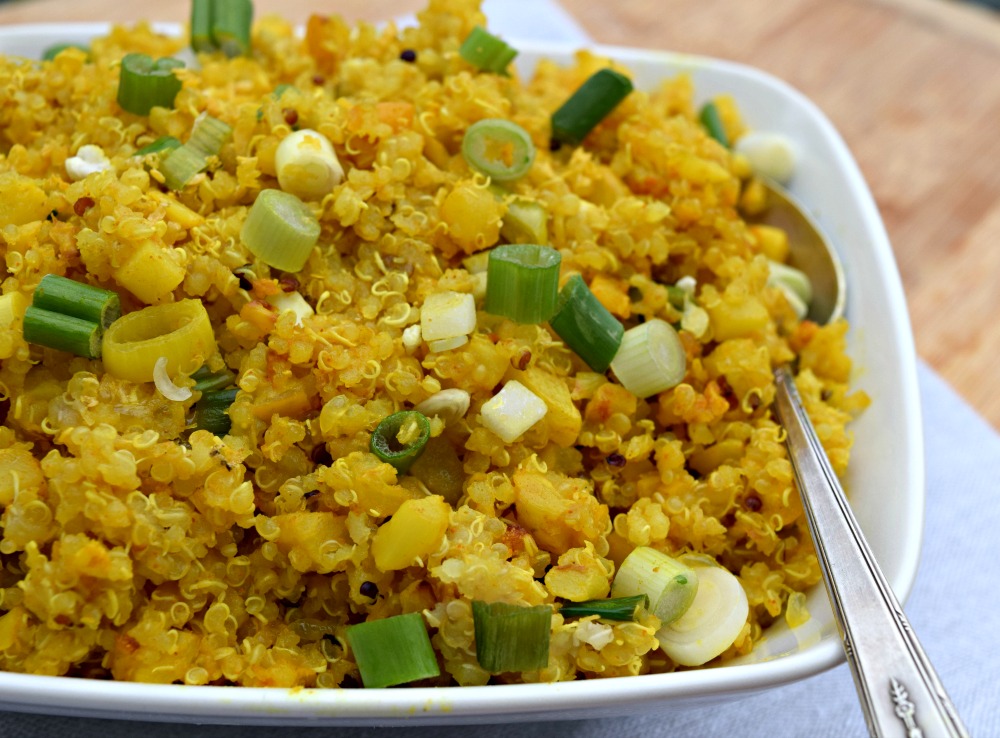 A fluffy pot of quinoa turns into pure bliss when you pair beautiful golden turmeric, a "superspice" with mild taste and beacoup de health benefits, along with a bit of lemon. Oh, and cauliflower's in there too — dang my recipe for Lemony Turmeric Cauliflower-Quinoa is healthy! You only need about 20 minutes to make this recipe — while the quinoa simmers on the stove top, all that's left is to saute the cauliflower and bloom the turmeric in the hot skillet to deepen its flavor.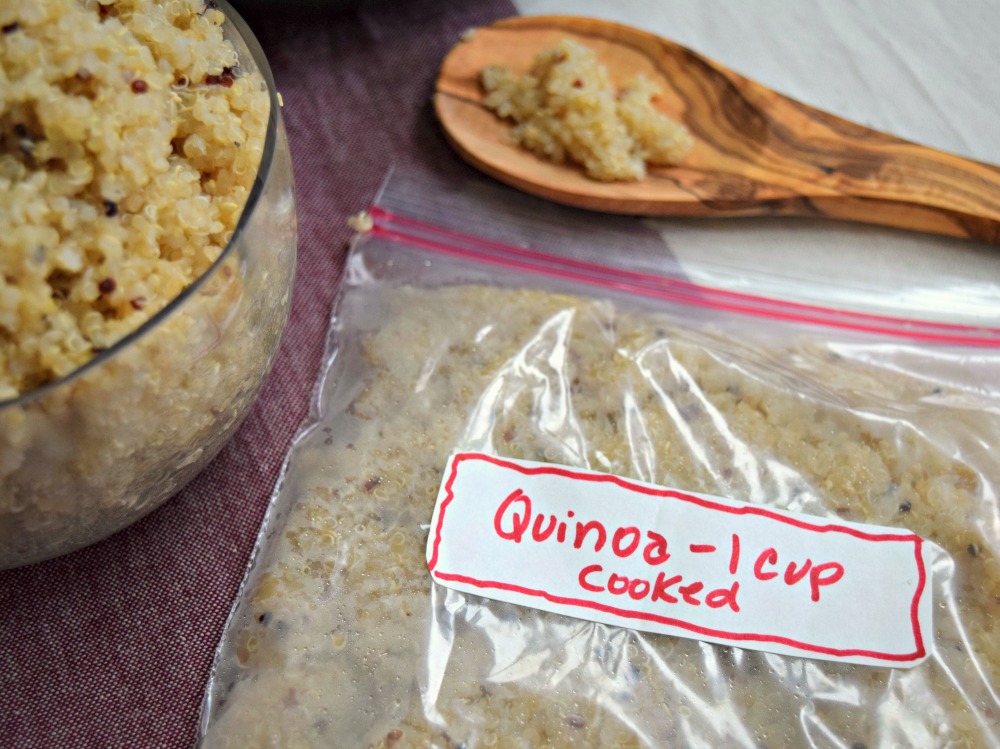 On super busy nights, I pull a bag of pre-cooked quinoa I've meal prepped and stored in the freezer. Yes, you can freeze cooked quinoa in the freezer without sacrificing taste or texture. Just spoon completely cooled quinoa into zip-top bags or plastic storage containers and keep in the freezer for up to 6 months.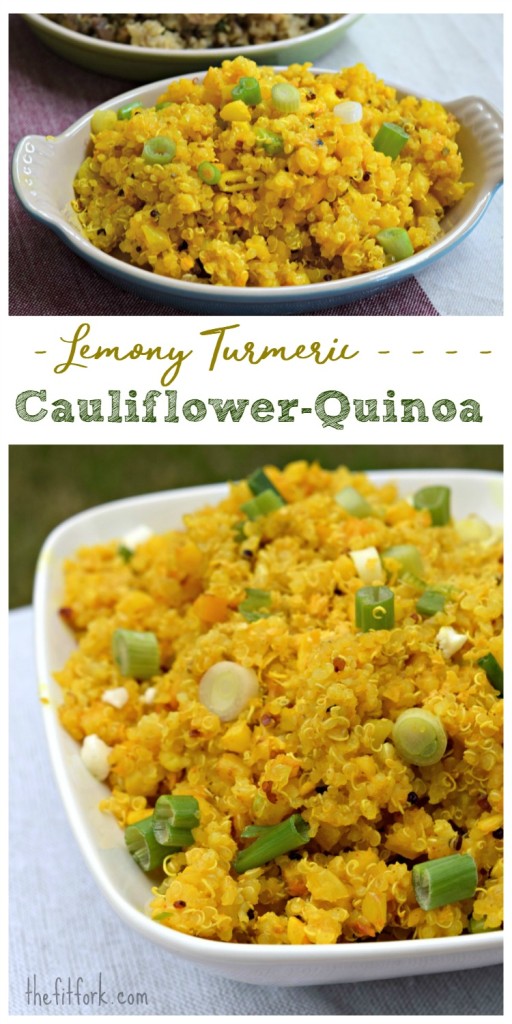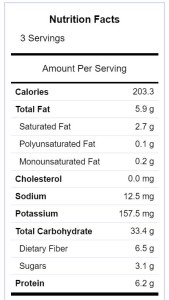 Lemony Turmeric Cauliflower-Quinoa has 200 calories per serving (6g protein, 5g fat) and makes a light meal that is just as good cold as it is hot — pack it for lunch! On days when I need more calories or protein, I'll often stir in leftover shrimp, steak or chicken breast. I've even tossed it with ha scrambled egg to replicate fried rice.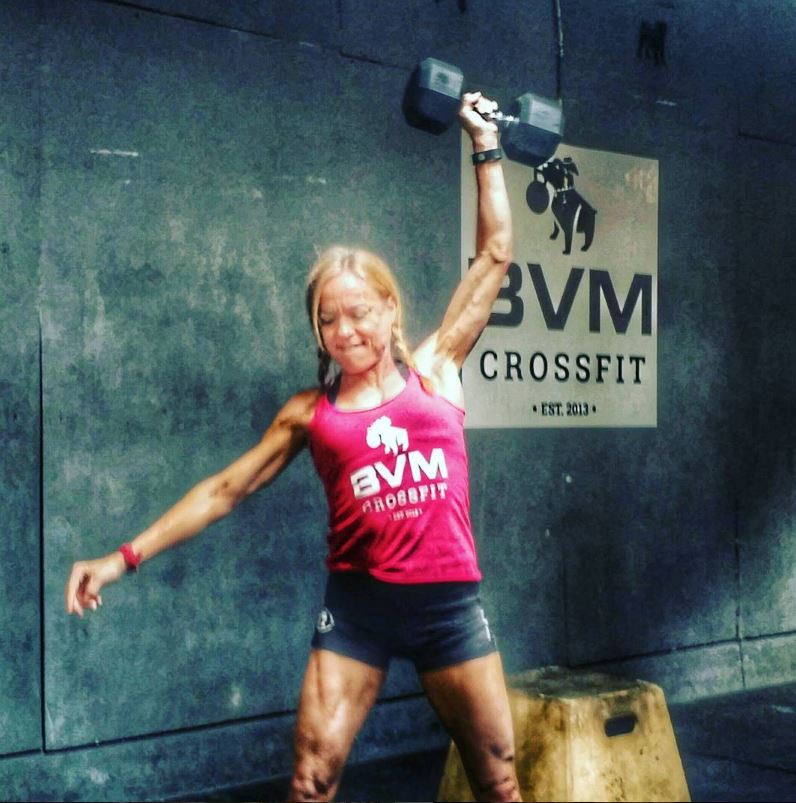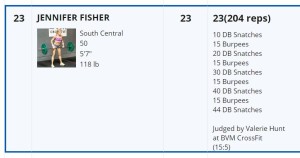 Now, onto the Crossfit Games Open. It's hard to believe this is my 6th year participating. I'm never going to win any medals in this sport, but it's been a personal challenge for this lightweight to go as "all in" as I can each year. In nearly every workout, something is out of my comfort zone — and that's what I like about it. The first workout of the Crossfit Open (17.1) was basically a 10-increment ladder of dumbell snatches alternated with burpees – 10 snatches/15 burpees . . . up to 50 snatches/15 burpees. We had 20 minutes to get it done or as much possible. I chose to workout with the "big girl" weights as RX'd — I like dumbell snatches but 35 pounds felt like a LOT more than the 25 pounds I normally do. Oh, and I normally do 40 in a workout, not 150!! Well, I almost made it through the last set of snatches (got to 44) and it was getting VERY hard for me to get it over my head and lock out. I had to scream sometimes — very beastly, but it helped. Sore for two days, but now recovered and just checked my score — 23rd in my Age Group for the South Central U.S. Region. Yay!
Are you quinoa crazy? What is your favorite "grain" to make? What's for dinner tonight? Are you participating in the Crossfit Games Open? Would love to chat in the comments — XOXO, Jennifer 
This golden, good-for-you recipe with quinoa, cauliflower, lemons and turmeric makes a quick, easy and satisfying meal or side dish that's ready in 20 minutes.
| | | |
| --- | --- | --- |
| | | This golden, good-for-you recipe with quinoa, cauliflower, lemons and turmeric makes a quick, easy and satisfying meal or side dish that's ready in 20 minutes. |
Prepare quinoa according to manufacturer's instructions. It usually takes 15 minutes to prepare quinoa on the stovetop. You will need 2 cups of COOKED quinoa, warmed or room temperature.

In large skilled, melt coconut oil over medium-high heat and saute riced cauliflower for approximatly 3 to 4 minutes or until somewhat softened.

Add turmeric to cauliflower and stir continuously for an additional 1 minute to "bloom" the spice. This process gives it a deeper, more complex flavor.

Add lemon juice to deglaze the pan. Quickly stir to scrape up bits of spice that may be sticking to bottom of skillet.

Stir in cooked quinoa and scallions and cook until warmed through, about 2 mintutes.