When I found out that today (February 22nd) was National Cook a Sweet Potato Day, I got really excited. It's about time this delicious, nutrient-packed tuber got some attention other than in November. Packed with healthy carbs, fiber, vitamins, minerals and other important nutrients, sweet potatoes are perfect for your plate year 'round. With at least 16 varieties grown in the U.S., including one of my favorites, the Stokes Purple Sweet Potato, I can't imagine ever get tired of this vibrant veggie.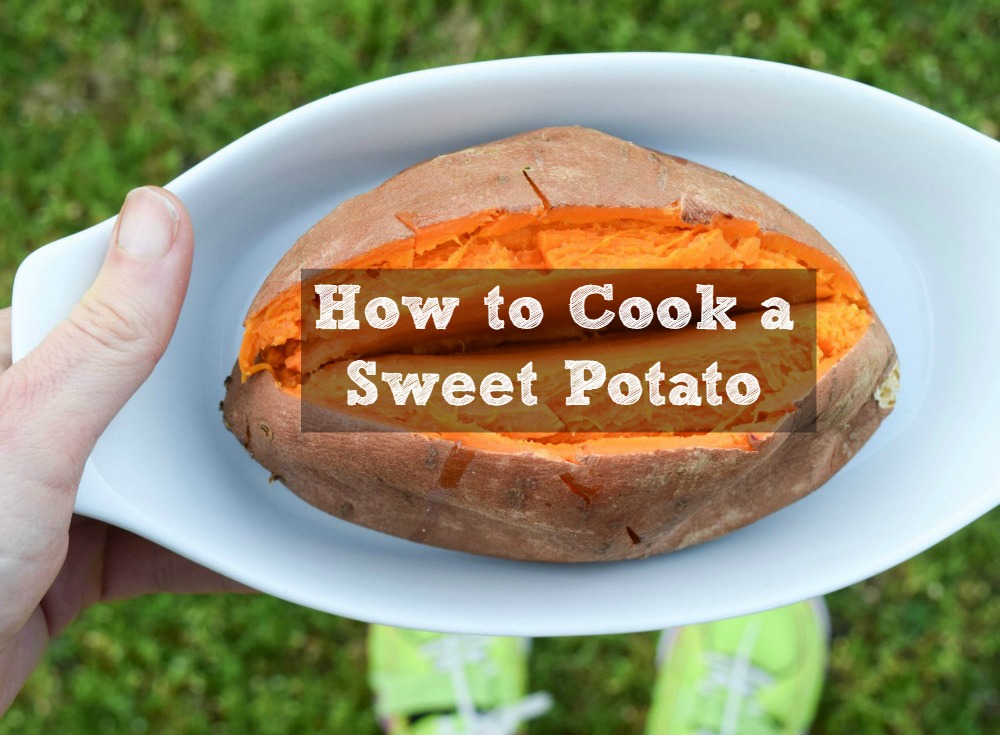 Bake, microwave, roast, saute, grill, fry and boil are just some of the ways to cook a sweet potato. Eat them "as-is" with simple seasons or mash flesh to use as an ingredient in soups, side dishes, smoothies, baked goods and more.  So, are you wondering just exactly how to COOK a SWEET POTATO? Read on the find out the basic methods and get some of my favorite recipes: 
4 WAYS TO COOK A SWEET POTATO:
Oven: To roast whole potato in the oven, wash and dry exterior and rub with olive oil. Wrap in foil and bake in oven pre-heated to 375 F degrees for approximately 1 hour, or until very yielding to the touch. To roast potato wedges or cubes, cut to bite-sized pieces or 1/2" thick wedges and toss with olive oil and salt. Place in rimmed baking sheet and roast in 375 F degree oven, uncovered, for about 30 to 40 minutes, flipping once with spatula.
Slow Cooker: Simply wash and scrub the exterior of 3 to 6 sweet potatoes (depending on size of your potato and slow cooker capacity) and plop in the bottom of your Crock Pot. Don't even dry them off, the extra moisture will render the flesh super tender during the cooking process. Cook on the low-heat setting for 6 to 7 hours or high setting for 4 to 6 hours until tender. Note: Stokes Purple Sweet Potatoes, due to their low moisture content and density, respond really well to being cooked slow and low.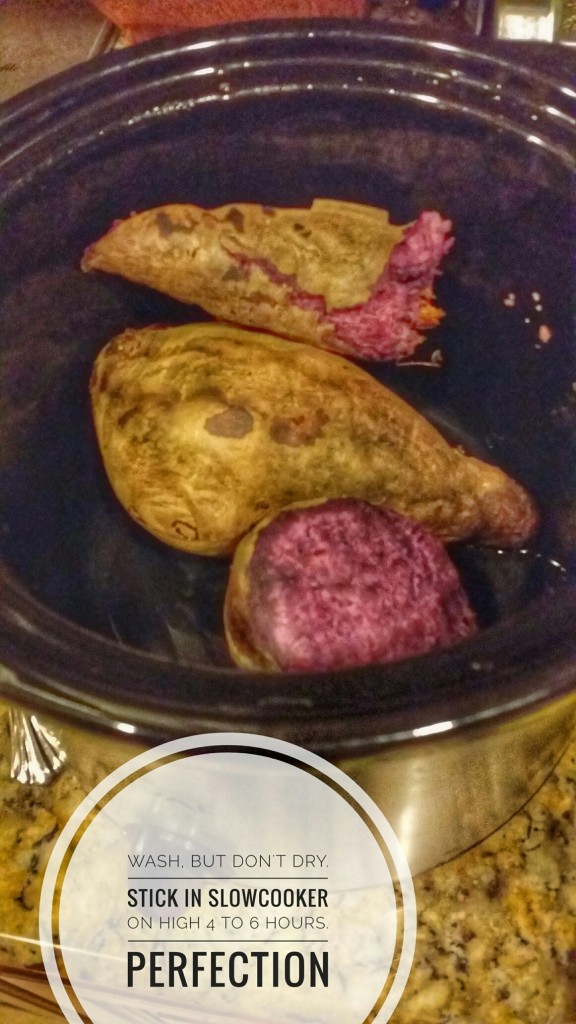 Microwave: Use a small paring knife to pierce the sweet potato through skin in about 6 to 8 places. This allows the steam to escape and prevents a messy explosion in the microwave. Set sweet potato on microwavable plate and microwave on high for 5 to 8 minutes, rotating halfway through. Potato will be done when skin crisping and flesh fork tender.
Grill: To grill wedges or planks, season with salt and place directly on grates over direct heat (approximately 400 F degrees) for 3 minutes each side until grill-marked. Move to indirect heat on the grill (grill shelf or cast iron pan) and finish cooking for 20 to 30 additional minutes, filling once.  To grill whole potato, wash, rub with olive oil, wrap in foil and place on grates or directly on charcoal for 45 minutes to 1 ½ hour. You will tell they are cooked through when they yield well to gentle pressure with your tongs. I often will give them a "head start" by piercing a few times with a knife and microwaving for 3 or 4 minutes before wrapping up in foil and grilling – this can take about 30 minutes off the total time.
MY FAVORITE SWEET POTATO RECIPES: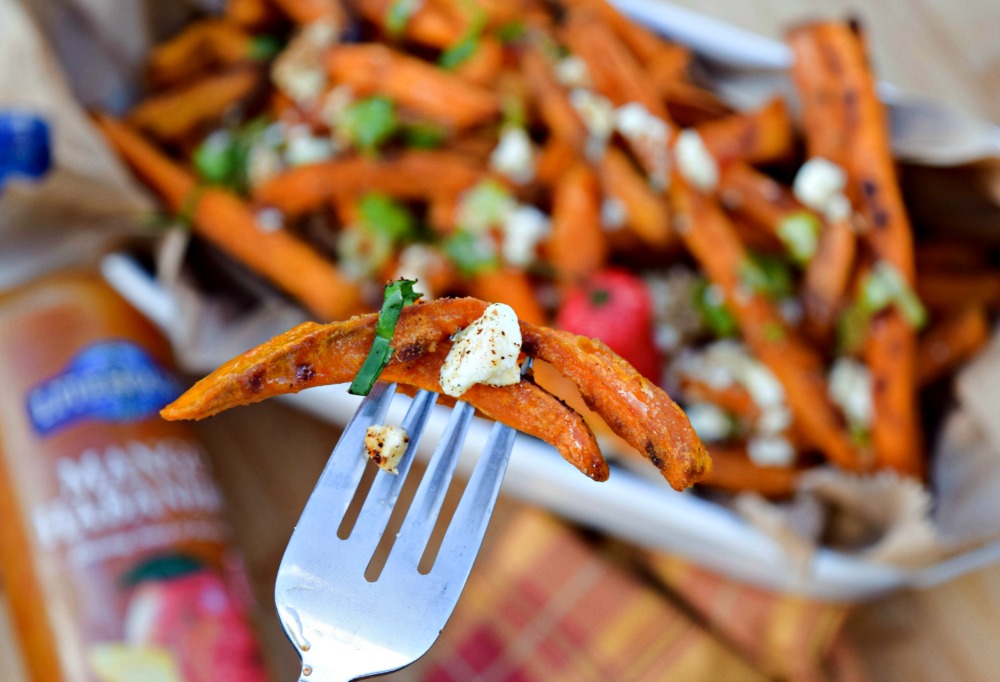 This Mango Habanero Sweet Potato Fries is a "no recipe" recipe that I made on behalf of Litehouse Foods at the Fresh Summit in Orlando this past October.  After baking or grilling sweet potato wedges, drizzle with Mango Habanero Dressing and sprinkle with green onions and feta cheese! As a sweet heat alternative, you can also mix together honey, sriracha sauce and a splash of vinegar and drizzle on fries.
25 Ways to Top a Sweet Potato – A different meal idea for nearly every day of the month!
Vegan Sweet Potato Soup with Cilantro Chimichurri – Vibrant and vitamin-packed comfort in bowl.
Nutty Purple Sweet Potato Flatbread – Nutty and nice, gluten-free too! Eat alone or use for sandwiches.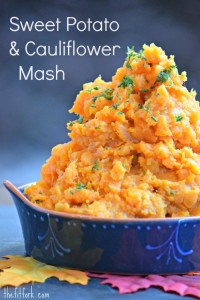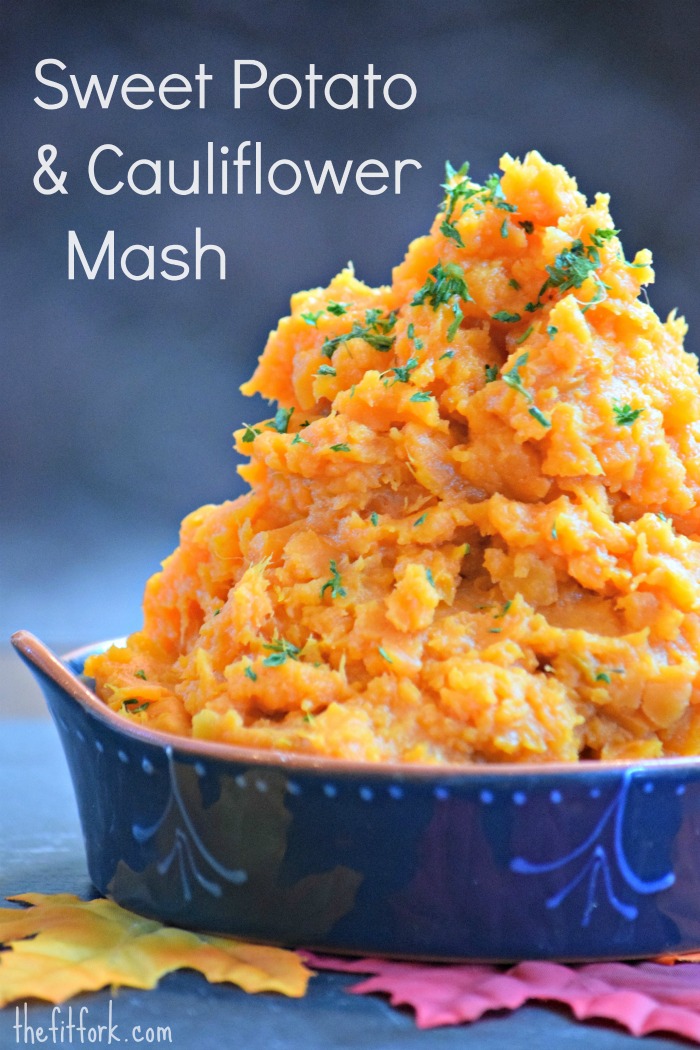 Sweet Potato & Cauliflower Mash  – There's a reason why this easy recipe has a zillion pins on Pinterest and counting!
Sweet Potato Skillet Stack with Sriracha Orange Glaze – This easy recipe is a showstopper for your special meal.
Kale & Caramelized Onion Sweet Potato Mash – Put some green in your sweet potato game!
BBQ Beef, Black Bean & Sweet Potato Taquitos – These family-friendly favorites are easy to meal prep and stick in the freezer.
Chipotle Ranch Sweet Potato Bowls – Mmmm, so easy, so good!
Southwestern Sweet Potato & Chickpea Soup – This soup is yummy and satisfying on chilly.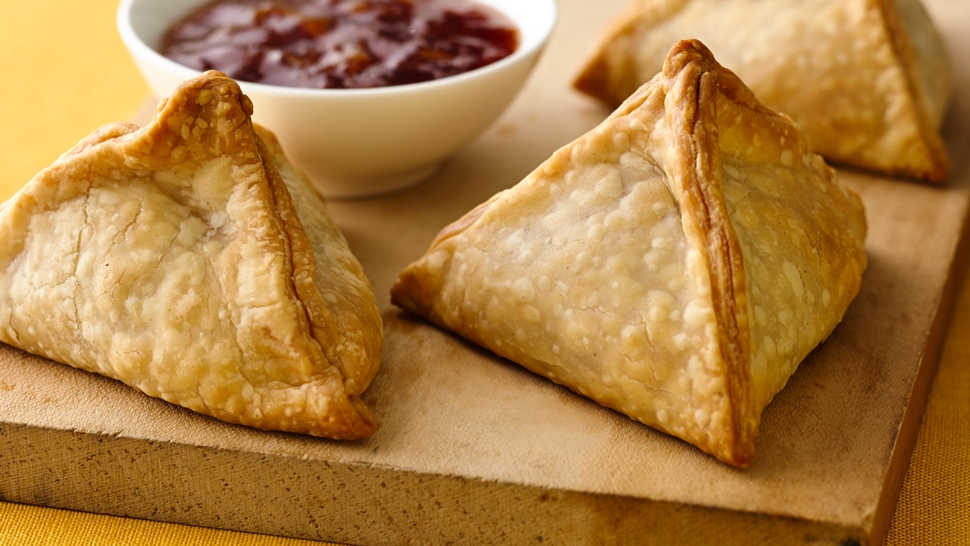 Beef and Sweet Potato Samosa with Spicy Orange Sauce (My Pillsbury BakeOff Finalist Recipe!)
Steak & Egg Sweet Potato Hash – Every morning turns into a great day with this hearty, healthy skillet.
Fall Festival Couscous with Sweet Potato – A wholesome side dish that compliments nearly every entrée.
Sweet Potato & Autumn Veggie Curry – A kaleidoscope of colors from veggies make fun, flavorful and fit!
Do you eat sweet potatoes year 'round? What is your favorite way to prepare a sweet potato? Ever tried a purple one? Please share in the comment – XOXO, Jennifer