Happy Sunday and Father's Day! I celebrated yesterday with my husband (who is an awesome dad to our three teen boys) by heading up to Dallas to run a Spartan Race at Jerry's World, aka the AT&T Stadium, Home of the Dallas Cowboys.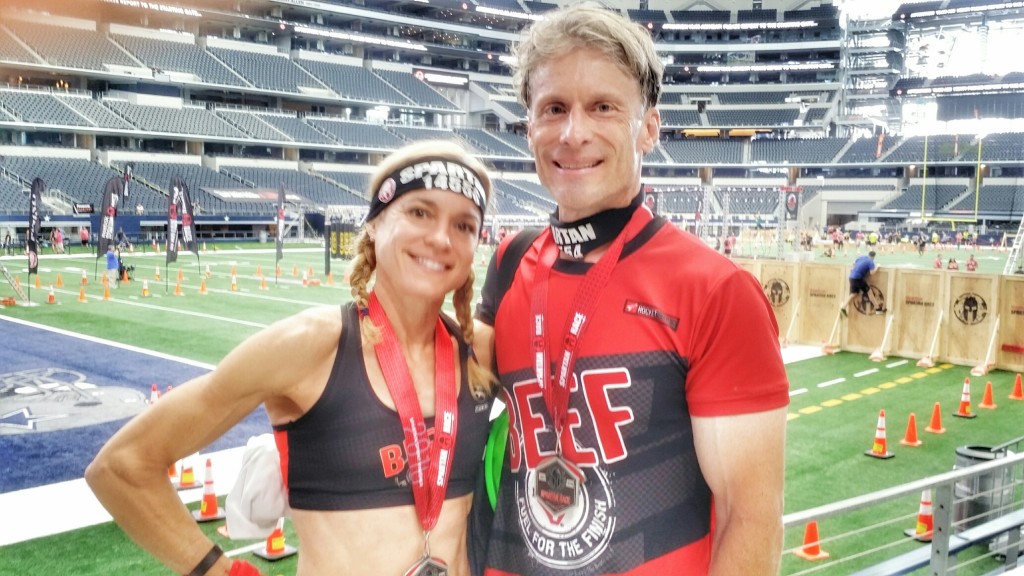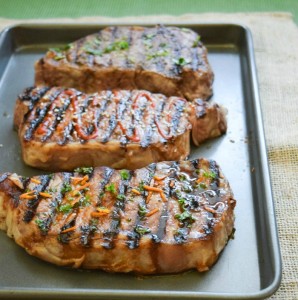 Making a special dinner for my own top pop tonight,  a super guy who's been an amazing father to me for the past nearly 49 years! Since he loves to travel the world and experience new flavors in food just as much as me, I'm thinking grilling steaks with one of my globally inspired wet rubs!
Today, I want share with you some of the healthy foods and fitness gear I've tried out lately that have passed my persnickity test of approval!
1) Tommie Copper Compression: First up, some new products from Tommie Copper, a line of active and recovery compression wear that I've been wearing for a couple years now.  Tommie Copper clothing encourages muscle and joint recovery through compression after a hard workout – they also have performance apparel that is perfect for wearing during running and workouts.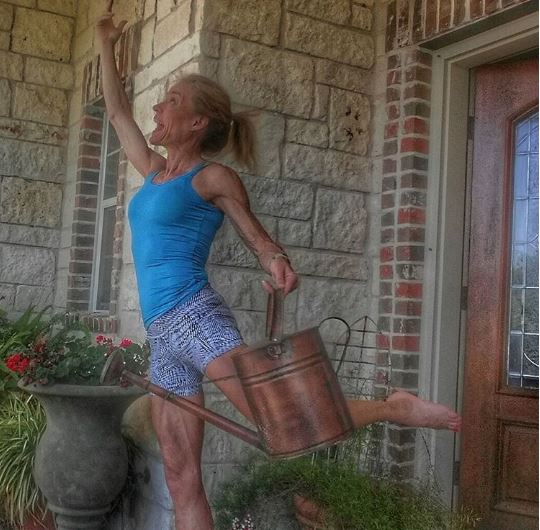 The unique hook of Tommie Cooper is that their compression and active fit (not so tight) lines of performance apparel are fashioned from fabric infused with high density activated copper. Not only does the proprietary copper fabric serve as an anti-bacterial agent, it also releases ions which may help reduce harmful oxidants in the body.
I love LOVE the Women's Compression Camisole with Adjustable Straps for so many reasons – the vibrant color (other colors available), the hugging fit, and option to make the straps longer or shorter (for some reason, I always need to make mine shorter).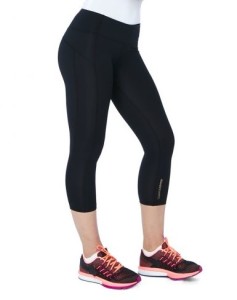 I also tried out a pair of Women's Shaping Compression Capris designed to provide comfortable compression with a flattering fit. In other words, you butt will look as good as it feels! A curved back yoke lifts and shapes to enhance curves with the contoured waistband holds the tummy in without making a muffin top or feeling squeezed.
Actually, today only you can take 25% off your order at TommieCopper.com with the code FATHERSDAY at checkout.
2) The Pickle Juice Company: Also, I want to shout out The Pickle Juice ® Company, y'all saved my husband (aka "the sweater") yesterday at the Spartan Race.  He gets muscle cramps, even in shorter distances of running, so I knew that the 4 miles (of basically all stair running) was going to set him up for some debilitating cramps, especially since was super hot in Dallas yesterday.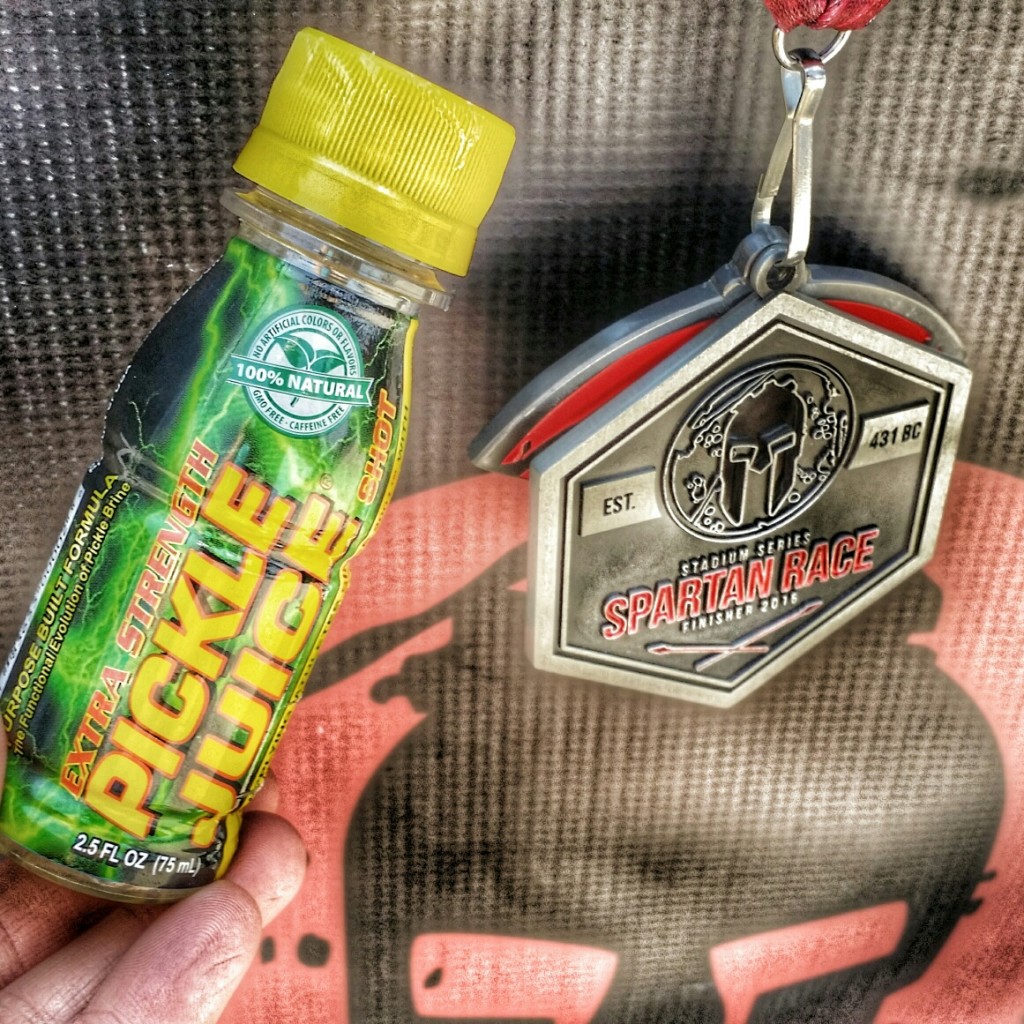 So, I made him drink a specifically formulated the Extra Strength Pickle Juice Shot before he started – and guess what, no muscle cramps were reported. This interesting product is based on the functional properties of pickle brine that have been shown to help relieve muscle cramps while also serving as a hydration aid. Each Extra Strength Pickle Juice Shot contains 10 times more electrolytes than your average sports drink and has been proven to relieve muscle cramps in 85 seconds. We are both going to be carrying a little bottle along on an upcoming summer trail race!
This product is available at many sports and grocery retailers, or you can get a "dill" at Amazon  — you gotta getcha some Extra Strength Pickle Juice Shots!

3) Simply Snackin: I appreciate how Simply Snackin makes it easy for me to play hard and snack often (in my preferred higher protein way) with their insanely yummy line of meat-based snacks. Think "jerky" but waaaaay better than the stuff I grew up with as a kid. I've enjoyed Simply Snackin' bars for quite some time now, and they never fail to impress me with their high-quality and amazing array of flavors.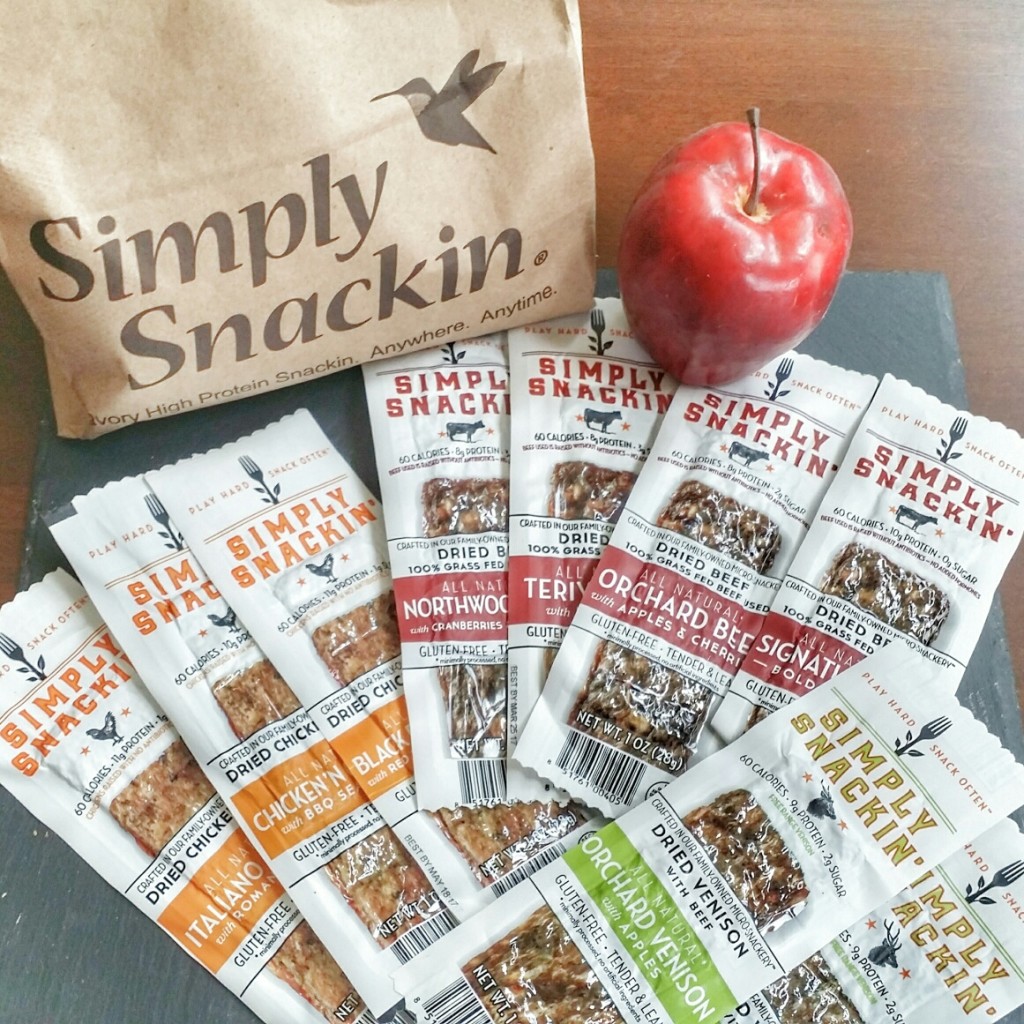 These jerky bars from Simply Snackin are crafted in family-owned micro-snackery with a focus on taste that also supports a health, fitness and wellness. There are 10 amazing flavors, the snacks are all natural, gluten free, low carb, tender and lean, minimally process and packaged to go in individual 1-oz. portions.
It's sooooooo hard to decide, but I think my favorite flavors are Northwoods Beef with Cranberries & Blueberries, Italiano Chicken with Romano Cheese and Orchard Venison with Apples Every bar has only 60 calories and 10 to 11 grams of protein and 0 to 3 grams of sugar (natural sugar depending on if fruit has been mixed in).
You can order straight from theSimply Snackin or get hooked up at Amazon.com Simply Snackin All Natural Chicken,  Simply Snack All Natural Beef,  Simply Snackn All Natural Venison.
4) Zooma Summer Challenge: Also, the Zooma Summer Challenge kicks off June 27th. This is a great way to expand your workout horizons, experiment with new foods and activities, and get your body and mind strong to prepare for fall race training. For the $50 registration fee you get: a workout and food plan for the 5-week program, weekly emails that explain that week's workout and food challenge, access to a private Facebook group where you can share your successes and questions with fellow Challengers, fun swag including a tank top and beach bag and a bling-y medal to commemorate your summer fitness success. Register HERE!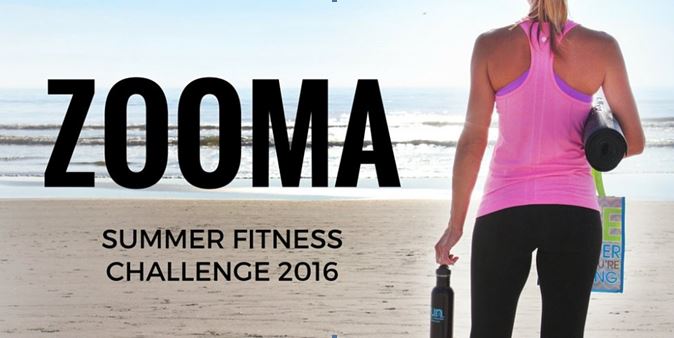 So, what new health and fitness products have you been loving lately? What races are you training for? Please share in the comments below – XOXO, Jennifer