It's a one-week countdown to Thanksgiving! I've noticed that on-task, super-planning people have already locked in their holiday menus and have loading up their carts at the market. I'm a bit more of a slacker, waiting until the final days to formulate my feast. No shame in my game, I get side tracked with work, working out and life!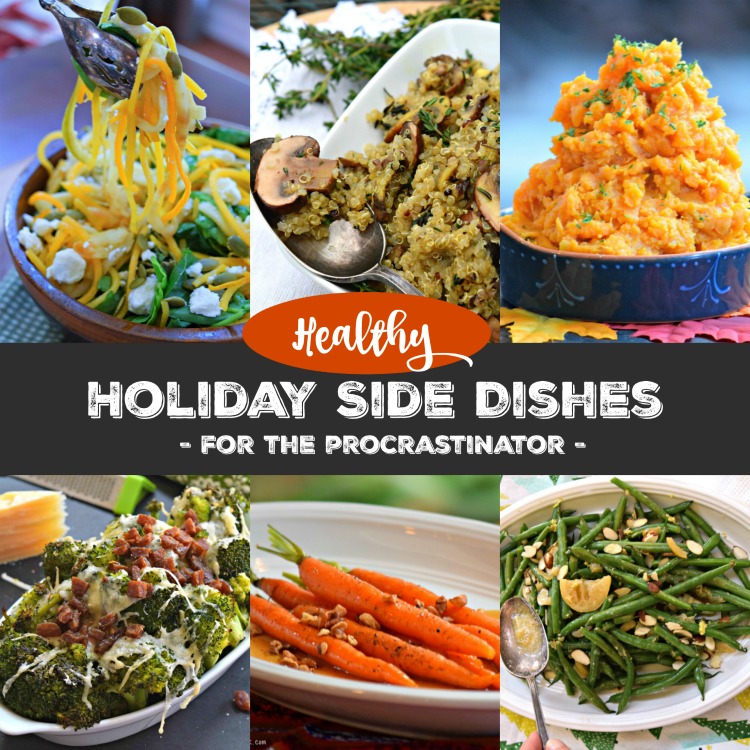 If you are a like-minded lollygagger, you'll appreciate my guide to Healthy Holiday Side Dishes for the Procrastinator. Most of these side dish recipes take between 15 and 30 minutes to make and combine pantry staples with fresh ingredients you can STILL find in the produce department. Read on to get six quick and easy recipes that actually look like you put some effort into it.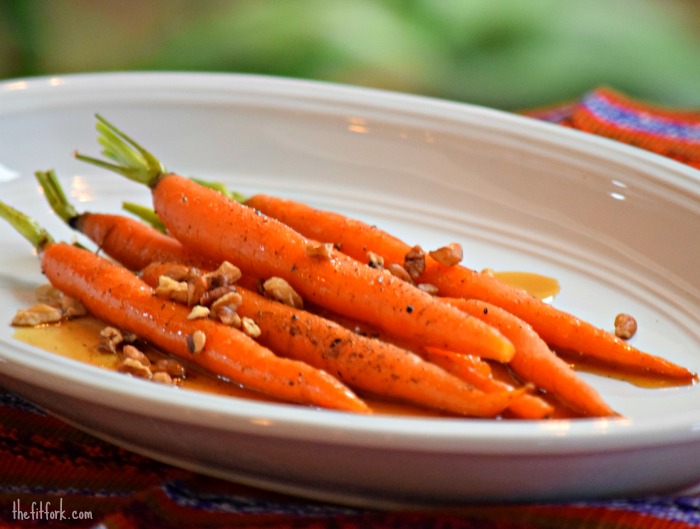 Apple Cider Bourbon Carrots – If you've got 15 minutes and an inch of bourbon left in the bottle, this carrot side dish pairs up nicely with your protein and gives you loads of vitamin A and K! 
Sweet Potato Cauliflower Mash – This simple smash of goodness is my superstar on Pinterest with nearly 100k pins! All you need are a couple sweet potatoes, some cauliflower (frozen will do in a pinch), bit of Greek yogurt and a bit of seasoning!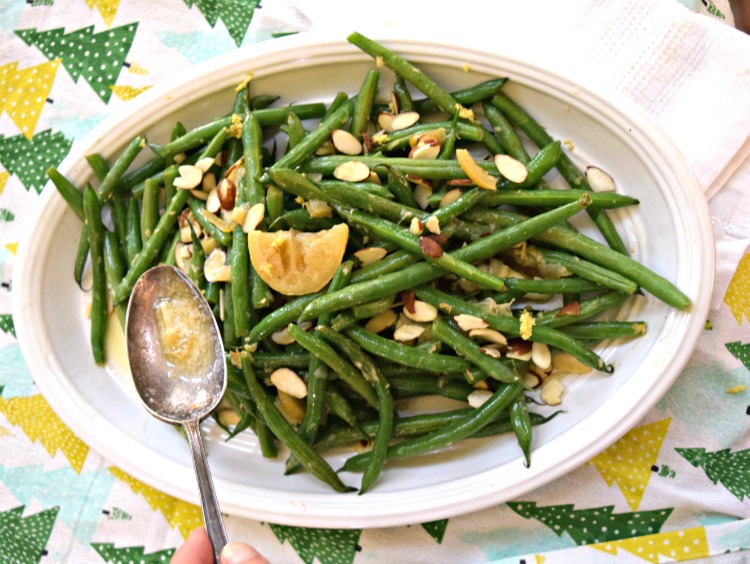 Lemon Ginger Green Beans  — A significantly healthier option of that cream-of-whatever, fried-onion topped casserole my elders often made for holiday meals. Lemon and ginger add a bit of zing and also help with digestion – perfect for a day where there might be a tad of overindulging.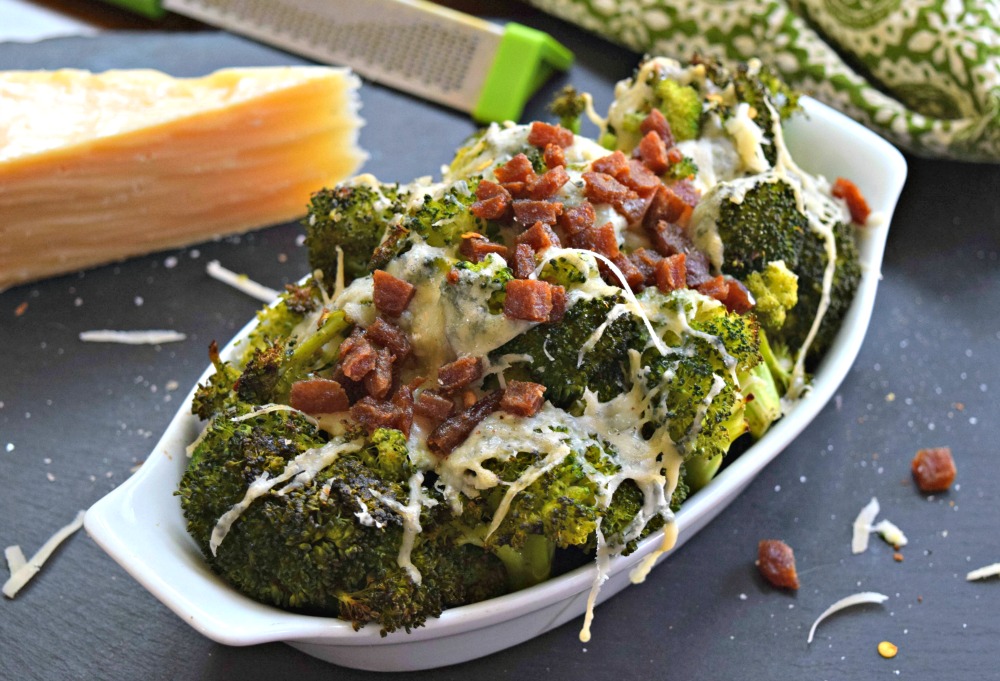 Bacon Asagio Roasted Broccoli – This cruciferous side is an upgrade the "crack broccoli" my kids actually clamor for! Fresh broccoli florets and drizzled with EVOO, sprinkled with salt and tiny sprinkling of sugar for carmalization, and then elevated with grated asagio cheese and bacon crumbles.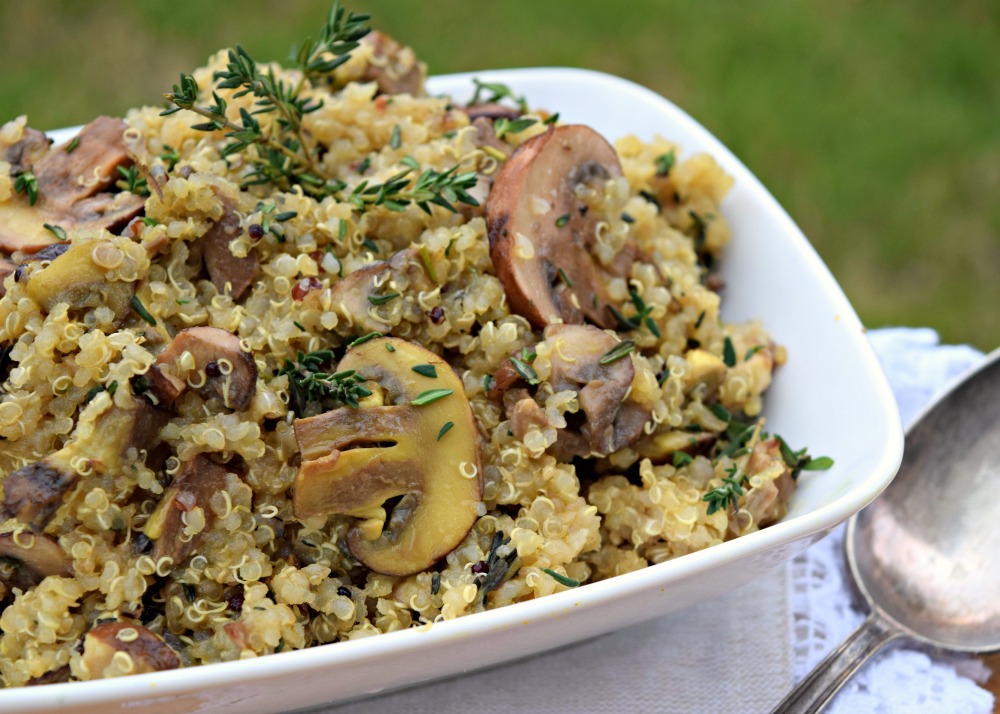 Truffle & Thyme Mushroom Quinoa – I don't like stuffing, in or out of the turkey. This quick and easy quinoa dish is my alternative – and I always have a bag of quinoa in the pantry!  This stuffing alternative also goes really well paired with a roast on Christmas.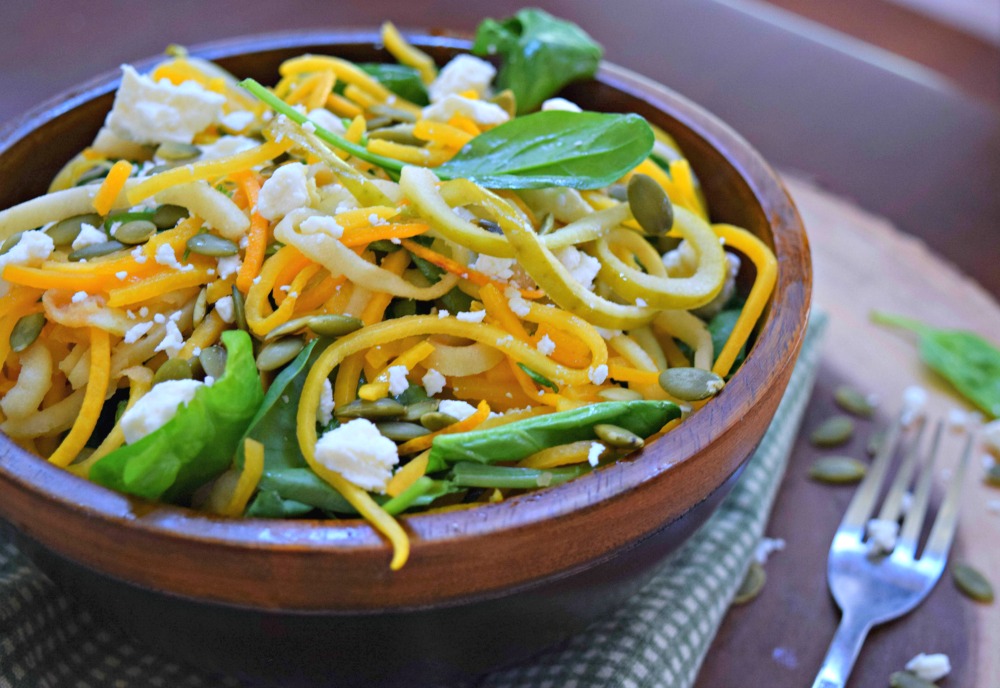 Green Apple & Butternut Squash Salad – This side salad puts a literal "twist" on turkey day side dishes. It's a fit and fresh addition to your holiday meal that will let you keep room for pie!
Twice-Baked Broccoli Ranch Potato Bites – This recipe isn't difficult, but it's a teensy bit less fast because the broccoli and potatoes are roasted before being mashed with Ranch dressing and cheese and baked again. But still easy . . and totally worth it!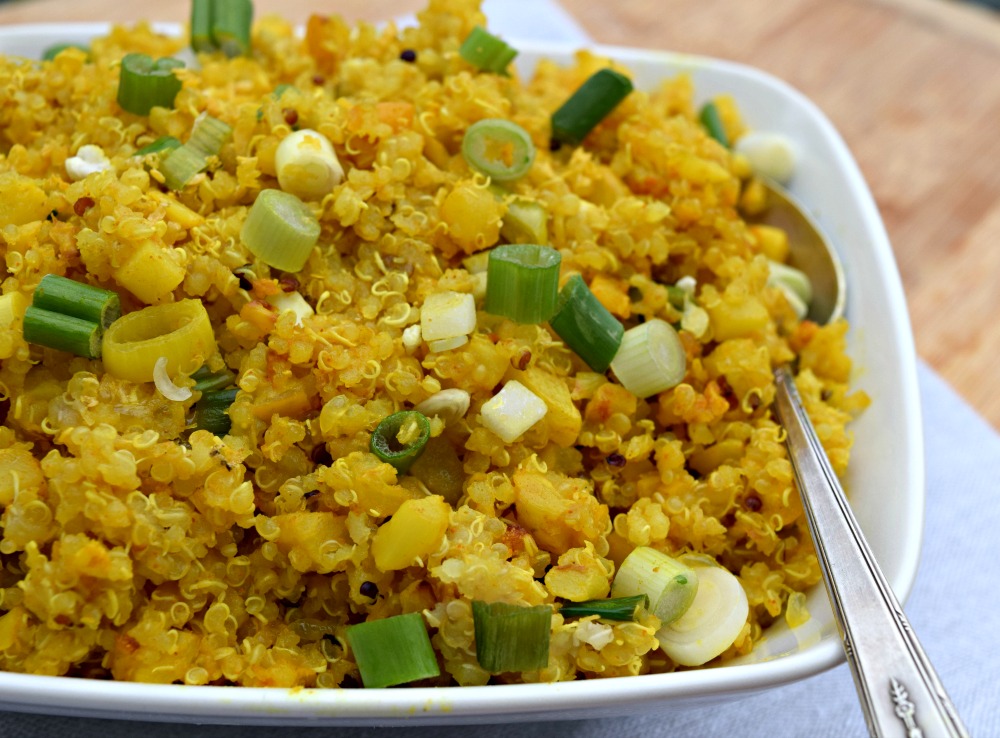 Turmeric Quinoa and Cauliflower "Rice" – Rice is nice, but this side dish is sensational . . . and takes no longer in the making! Another benefit, turmeric seems to ease so many health issues!
Pomegranate Poached Pears with Blue Cheese – This poached pear recipe could work as a dessert or pair up with your main meal. In my family, all sorts of fruit, from pickled peaches and baked apples, are served at holiday meals in celebration of nature's sweet abundance!
<—–PIN THIS FOR LATE
R—>
What are you making this year for Thanksgiving? Tell me your two favorite side dishes! XOXO- Jennifer