This post and giveaway are sponsored by Shipt.com, however all opinions and enthusiasm are my own!
As a healthy food blogger, mom of three teenage boys, and elite master athlete who puts a high value on her clean & green training diet, I spend a lot of time in the grocery store. Err, uuuuh, like every day. Everyone at my favorite H.E.B. knows my name, I feel like Cliff from Cheers bellying up to the bar.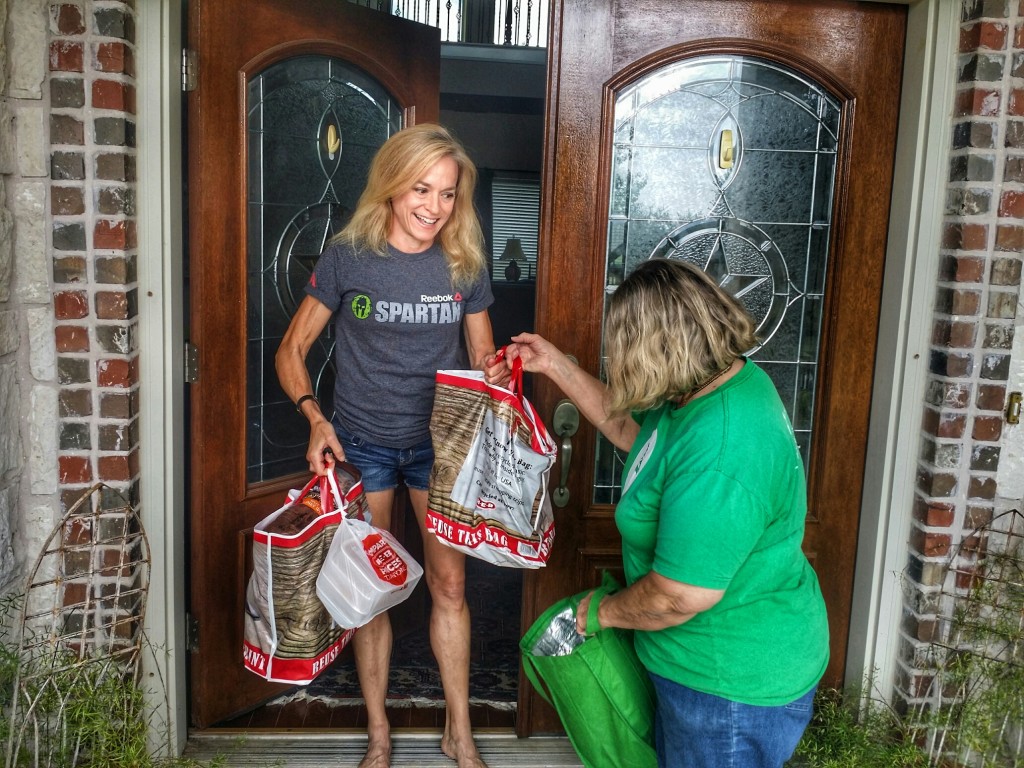 Typically, I don't mind shopping and actually rather like it. As a fit foodie and recipe developer, I find inspiration being among all the food! But, some days I don't have the time or energy to spare . Errrh, like recently after a massive travel delay returning from Spartan World Championship in Lake Tahoe. After being away for almost a week, and not arriving home until midnight, I needed to stock the pantry and fridge with staples STAT! Thank goodness and WHOOHOOO for Shipt.com, an on-demand grocery delivery service that recently expanded into the Austin area. Read on to find out more about this amazing way to add value to your life and enter my giveaway for a year membership and $50 grocery credit.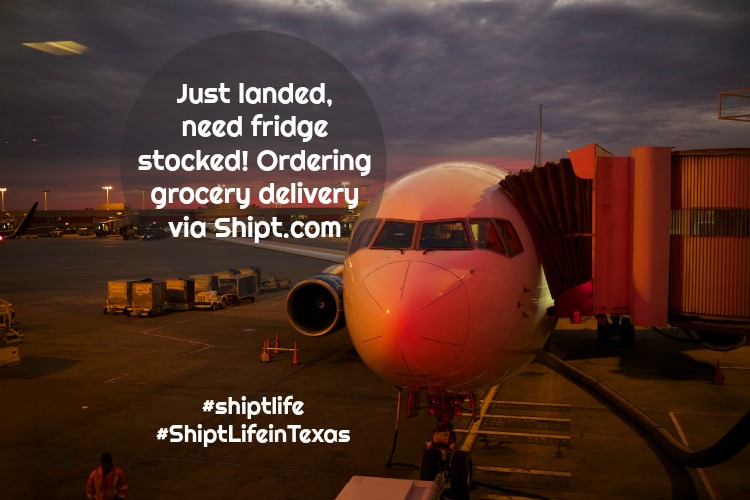 Shipt.com, available in 71 markets around the country, makes grocery shopping no-sweat, literally. I powered on my phone as soon as my delayed plane touched down and entered my order through the mobile app (also can do straight from web). After choosing my store (HEB and Central Market available in Austin, other stores may be in your city), I quickly and easily used the search function to find my essentials.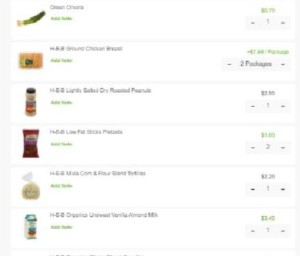 Because I had a few extra minutes while other travelers made their way off the plane, I decided to peruse through the various categories and found a few new things to try (mmm, chocolate granola). After that, checking out was as simple as choosing a delivery time and securely providing my credit card info. Now, I could head straight home, crash immediately in bed, and not wake up with the stress of going to the store at the crack of dawn.
The next morning, while dealing with jet-lag, sore post-race legs, and a mountain of laundry, Shipt.com dispatched one of their "professional shoppers" to fulfill my order at HEB. She was super communicative during the whole process via text, for example, letting me know that she found everything and asking if I needed anything else, last minute.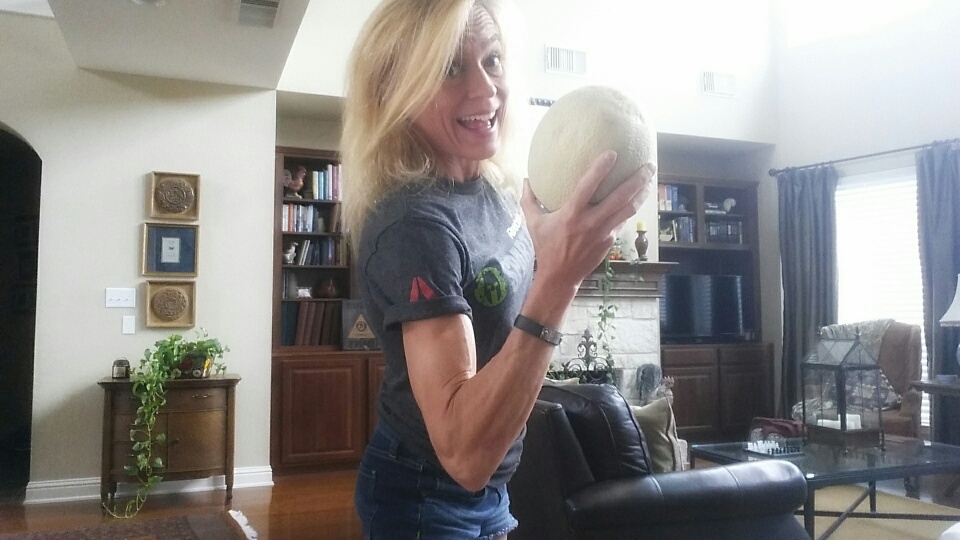 Mostly, I had just our basics on the list, bread, cereal, almond milk and such. But, with trepidation, I added a few produce items. Since I'm a control freak about fruits and veggies (It's my job), and can't imagine ANYONE being more skilled at selection than me, I was wary about what would show up in my bag. But, drumroll, everything was fresh and crisp – and the cantaloupe may have been the best I've had all season!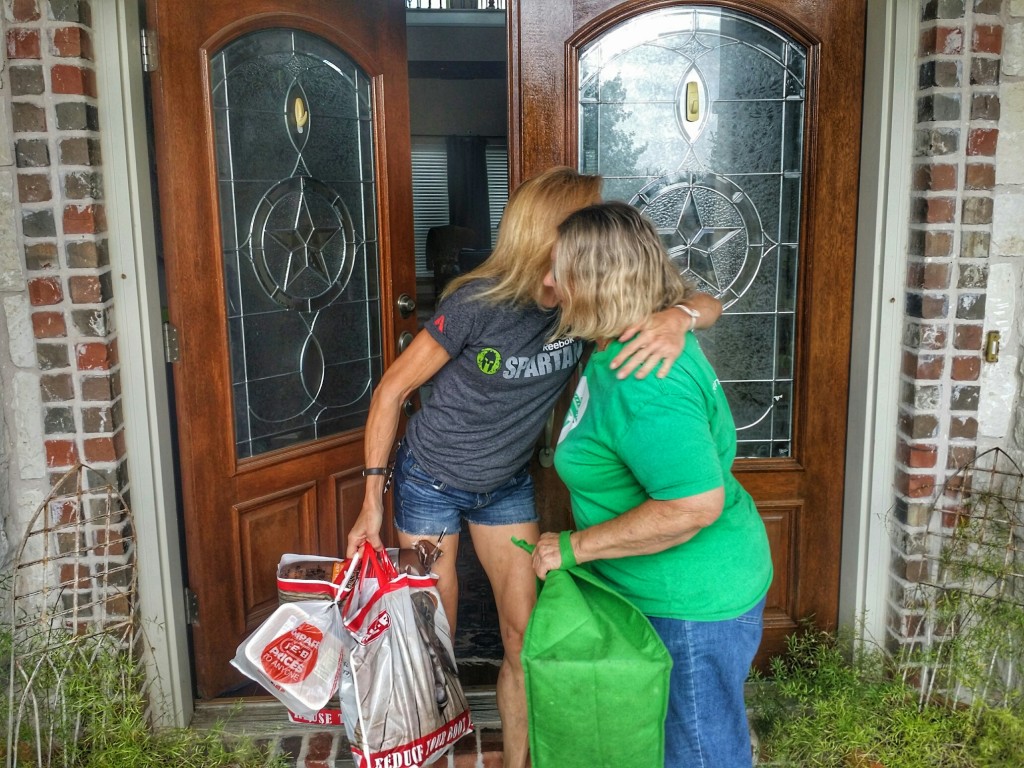 My shopper had my ordered delivered promptly at the top of my self-selected, one-hour delivery window. I wanted to hug her – okay, I did! That's another thing I love about Shipt.com is there is almost no waiting, 1-hour delivery times are available through most of the day and evening.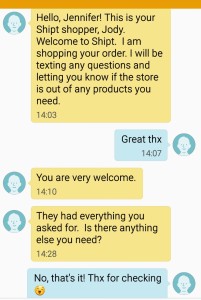 Being the frugal person that my mama raised me to be, I always assumed that grocery delivery services were out of my budget. While I did notice that things cost just a tad more on Shipt than shopping in person, the up charge didn't seem to be that much – I think my order cost about $5 more on a total bill of $50. That being said, there is access to sale prices on many items which helped me get the biggest bang for my buck. Plus, I wasn't burning up gas on the 16 mile round-trip jaunt to the store. And, YAY for no delivery fee on orders over $35! I did, however, provide my Shipt shopper with a tip because she was so efficient, communicative and totally on-point with making the best selections on my behalf.
Here are 10 Ways Shipt Saves the Day:
More time to do things you love.
Went to store, but forgot crucial items on shopping list.
Traffic to store is too time-consuming and stressful.
Returning home from travel and need fridge stocked.
Unexpected company drops in near meal time.
You are under the weather or are caring for sick child.
Working late and want food sent home to kids and spouse.
Party is hopping and beverages and snacks need to be refilled.
Want to send food to family or friend caring for new baby or are sick.
Child need something for school in the morning, cupcakes to poster board!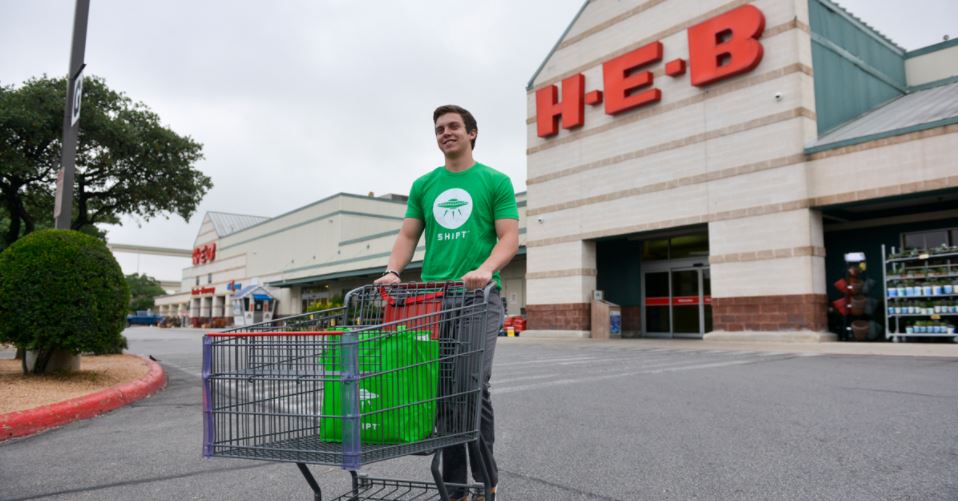 Shipt on-demand grocery delivery is now available through HEB (and Central Market) Austin, San Antonio, Killeen, Temple and College Station area.
I'm hosting a giveaway on my Instagram for a 1 year Shipt membership and $50 credit for the things you need! Shipt is available in 71 cities around the U.S. — check their delivery coverage by zipcode HERE. Giveaway ends 10/22/2017 at 11:59 pm CT.  Head over to @thefitfork and enter now!
Do you enjoy going to the store? Have you ever tried a grocery delivery service? Which one? What did you like, not like?  What would you do with the time saved? Please share in the comments – XOXO, Jennifer