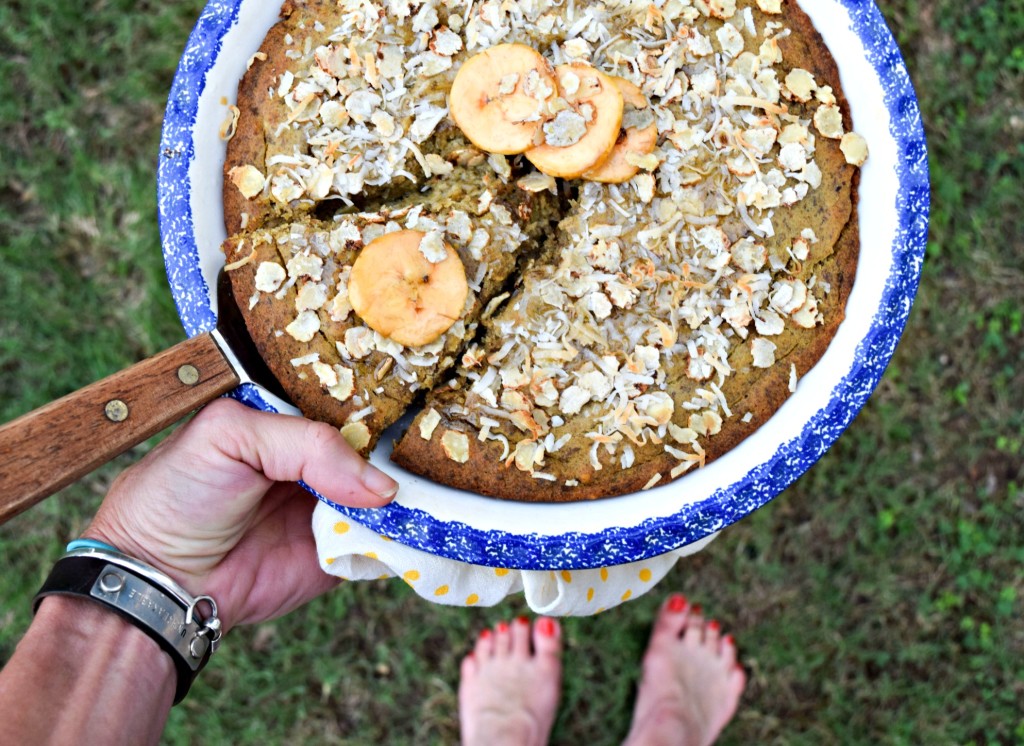 Today I'm sharing a mouthwatering and marvelously moist (apologies haters of that word) cake that's approved (by me) to eat along with your cuppa Joe at breakfast . . . or at lunch or dinner, for that matter. It's a Plantain Lentil Coffee Cake! No, I'm not pulling your LEGume, but I did use legumes (that is, lentils from Farmer Direct Co-op) to keep my quick-to-fix cake tantalizing tender as well as boost up the nutrition.
This yummy, quick-to-fix cake is a healthy solution for those sweet breakfast or snack cravings. Free of high-gylcemic sugars and overly-refined flours and grains, this recipe relies on the wholesome goodness from plantains, lentils and a gluten-free baking mix. I used a one-to-one measure sugar replacement to keep the calories and carb count down – my go-to is Ellyndale Naturals™ Sugarless Sugar™ from NOW Foods. But, you can also swap in a different sweetener, like coconut sugar, if you prefer.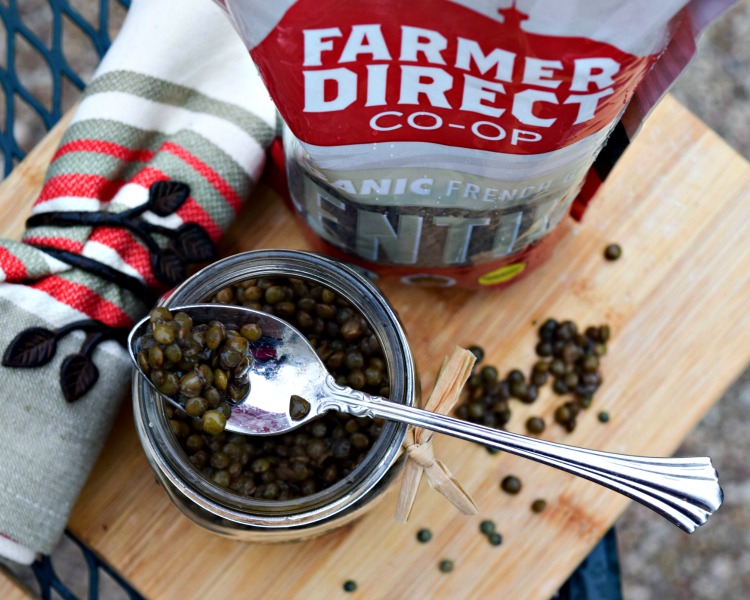 I use Farmer Direct Co-op as my source lentils, these little green gems are organic, non GMO and fair trade.  In the past, I had a hard time thinking of uses for lentils past soups or stews . . . or keeping a jar of cooked lentils in the fridge to sprinkle on my salads. But then I had a light bulb moment –why not use pureed lentils (or beans) in recipes for baked goods to add moistness with less oil – plus more fiber and protein!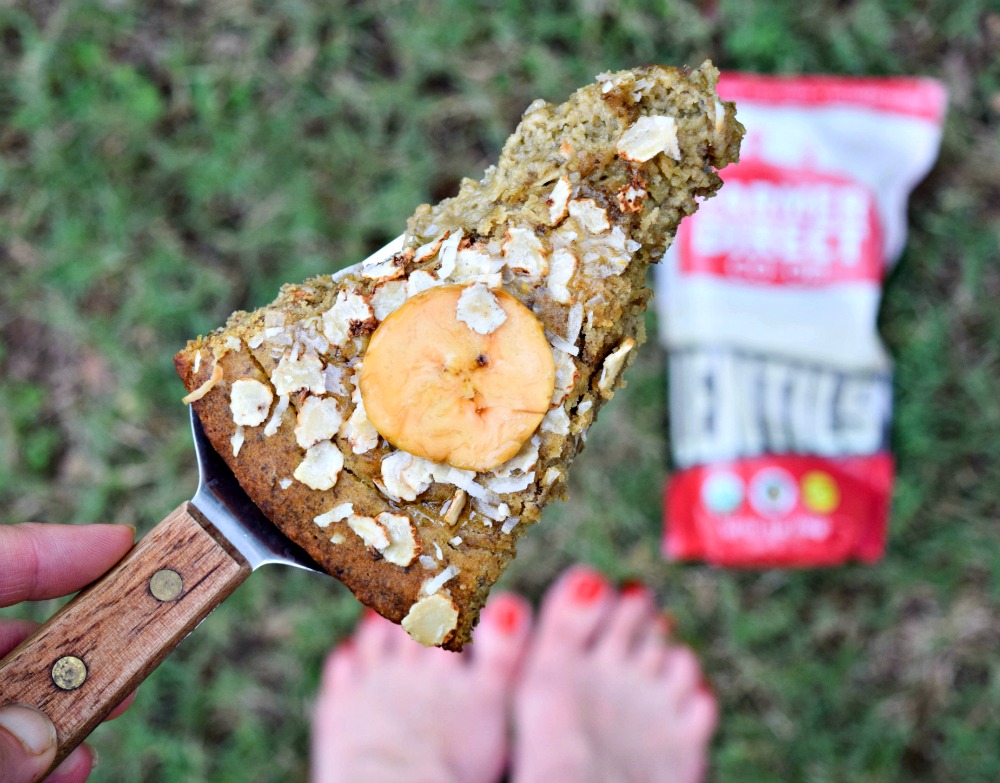 I knew my kids would be suspicious if I told them we were eating a cake made of plantains and lentils – so I didn't say a word. When they gobbled it up and asked for more "banana bread," I knew this recipe was a winner! While I have cooked it in a 10" pie dish, it also bakes up well in an 8" x 8" brownie pan or as 12 standard-sized muffins.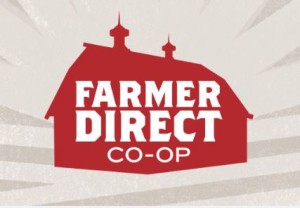 When it comes to being organic, farmer-owned and fair-deal, Farmer Direct Co-op is 100-percent all of the above and more. Their mission is to promote their co-op farmer's organic products while building and promoting a healthy environment and socially just food system. When you purchase from Farmer Direct Co-op, you're buying more than a pea, a lentil or a bean . . you're buying into part of an evolution of eating aimed at truly nourishing the mind, body and soul.
Head on over to Farmer Direct Co-op to learn more about their awesome company and products like 1lb. shelf bags of Pinto Beans, French Green Lentils, Split Green Peas, Regular Rolled Oats and Quick Rolled Oats. STOCK UP YOUR PANTRY!  They also have a nice collection of healthy recipes on their blog made with whole foods.
Have you ever used beans or lentils in a a baked recipe, how so?! Please share in the comments, XOXO — Jennifer 
This post is sponsored by Farmer Direct Co-Op, however all opinions, comments and enthusiasm are my own.

Cook lentils in water according to package instructions, let cool to room temperature. Drain cooking liquid.

Preheat oven to 350 F degrees.

Add cooked lentils to food processor along with chopped plantain and almond milk. Process until reasonably smooth. Pulse in one egg oil and coconut oil until combined.

Remove work bowl from processor and add sugar substitute, stirring in to combine. Add baking mix and mix until just combined, scraping down sides of bowl with spatula, as needed.

Pour batter into baking 10-inch round or 8" x 8" square baking dish coated with coconut oil spray. Sprinkle top of batter with shredded coconut and sliced almonds (or tiger nuts).

Bake at 350 F degrees for 30 to 35 minutes or until toothpick inserted into center pulls clean. Let cook and cut into nine slices served with a drizzle of honey over the top.