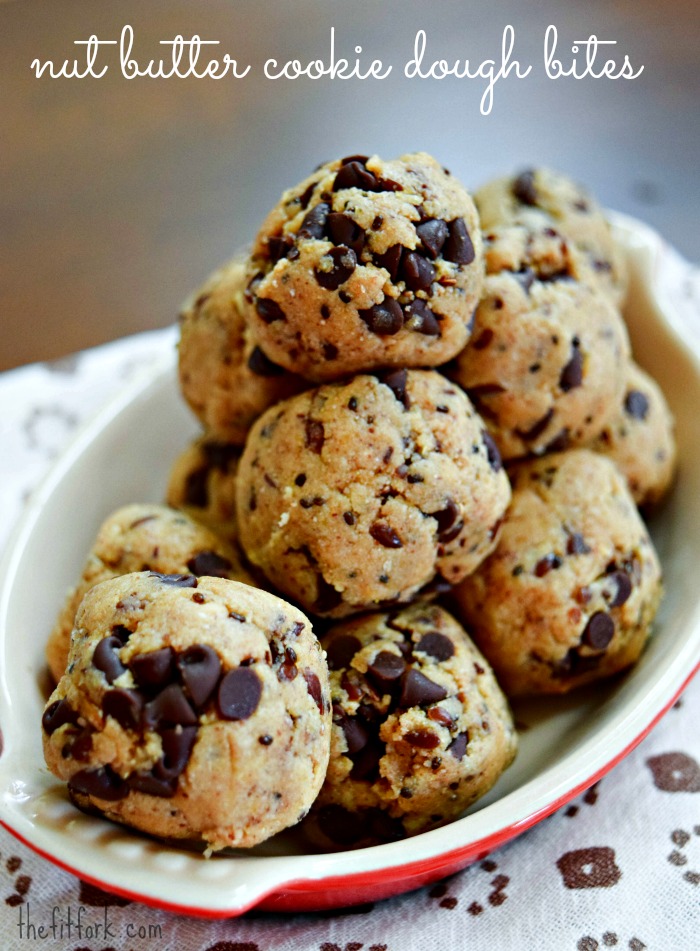 Yes, I have been guilty of eating REAL cookie dough and a lot of it. Once as a kid, my indulgent grandmother let me eat as much as I wanted while my annoyed mother looked shaking her head and telling me I was going to get sick. So, what happened? I barfed . . . mothers are always right. While I still like to make "real" chocolate chip cookies for the family now and again, I try to stay out of the dough (as much as I can). My recipe for Nut Butter Cookie Dough Protein Bites is a healthier option with no raw eggs, no gluten, and no added sugar except for a few chocolate chips.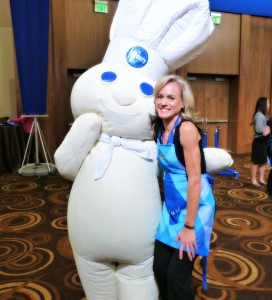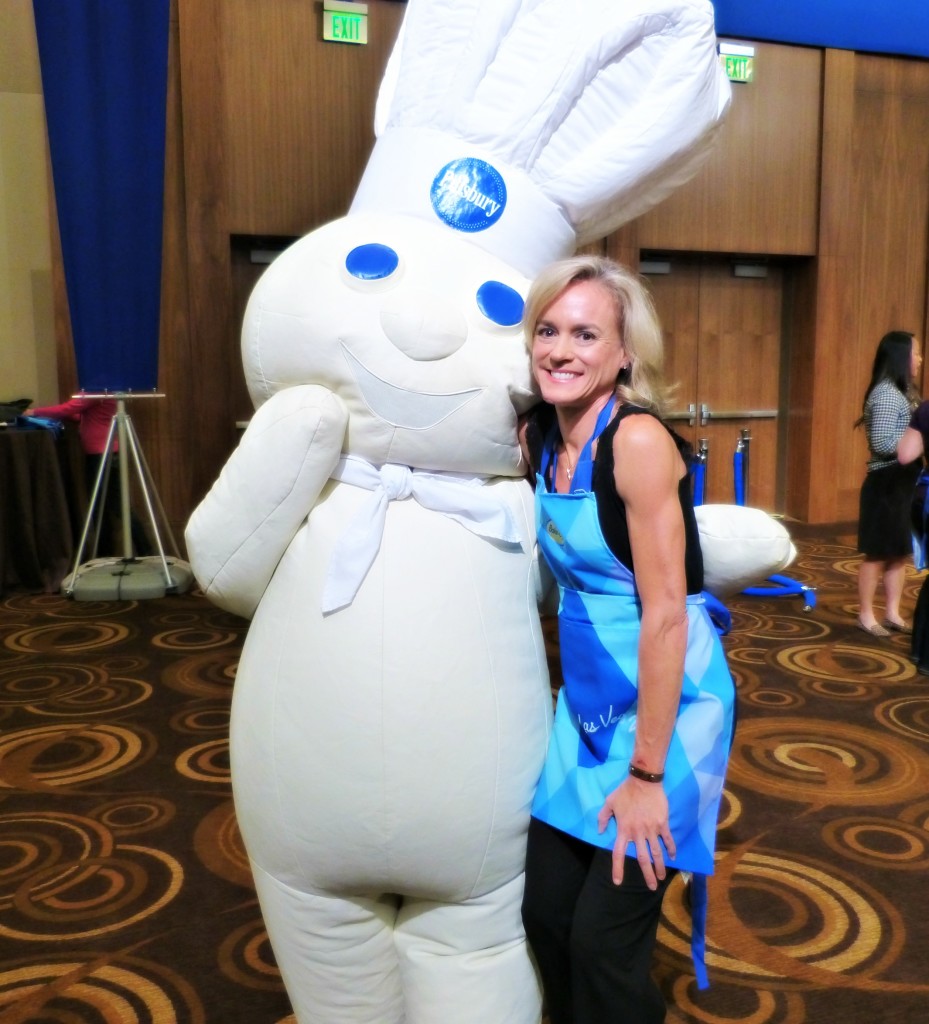 With less than 100 calories and almost 5 grams of protein, one these yummy little no-cook treats also make a sensible alternative to eating that whole chub of cookie dough and turning into the Pillsbury Dough Boy (but, darn if he isn't the cutest thing).
Your sweet tooth will be satisfied with the smattering of chocolate chips, but you can also omit these from the recipe.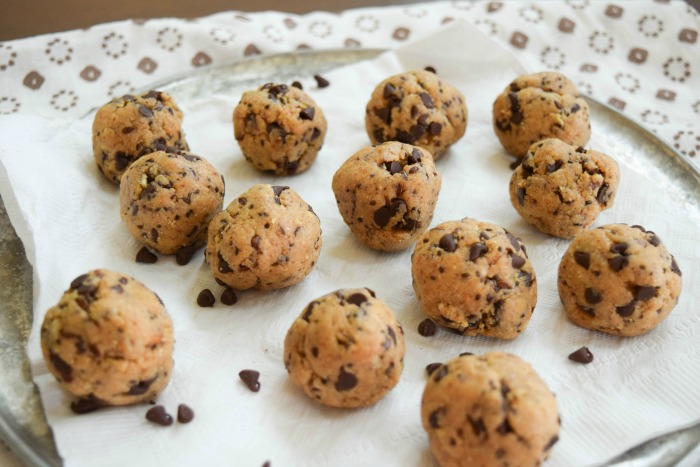 I've added a whey protein powder for sustained energy, muscle-making and to prevent that sugar crash that comes with eating too many sweets. The protein also makes this no-bake recipe a great choice for your post-workout or run recovery snack.  You can use your favorite brand of protein powder, but note that it may change the nutritional info depending on the brand and exact ingredient list.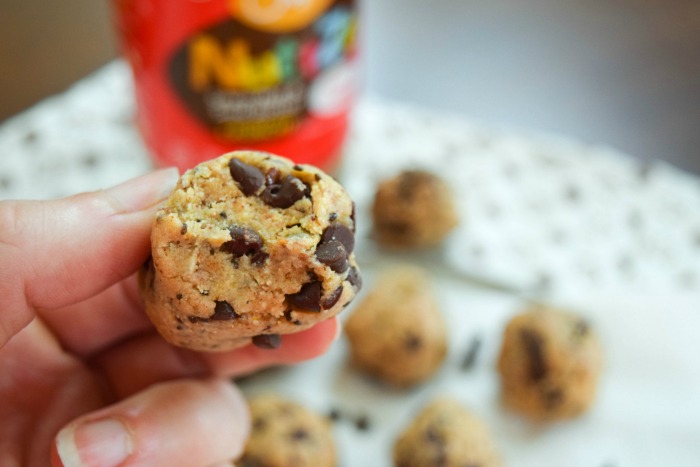 Also, I used Nuttzo  Seven Nut & Seed Butter which is my nut butter of choice – again, you can sub in whatever almond butter, peanut butter or other nut butter you like, but I highly recommend this one because it is packed with so much extra wholesome goodness.  Save 20% on your order with my discount code FITFORK-20 at Nuttzo.com.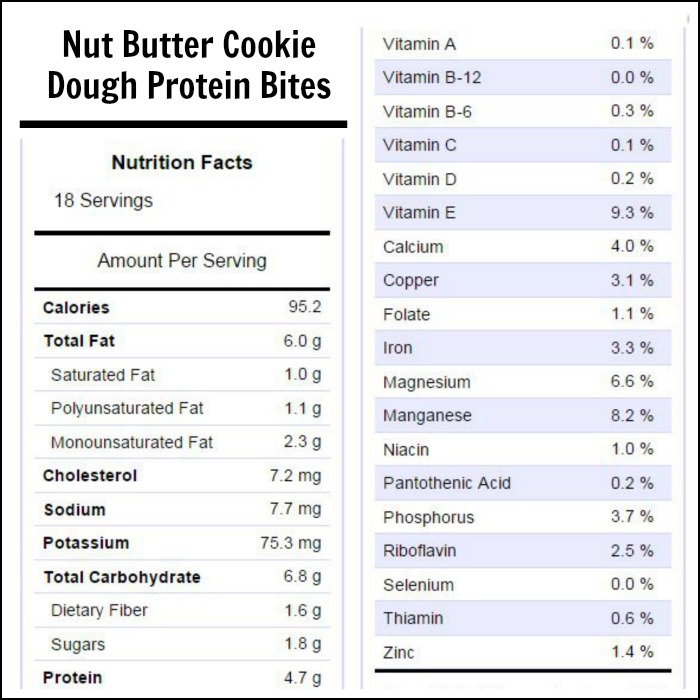 I'm making an extra batch this week to take along on our road trip to Spartan Houston!  It has been raining buckets all over Texas so it looks like it's going to be ANOTHER wild, wet and super muddy course. If you're thinking about running an upcoming Spartan Race (check calendar here), there is a new limited-time discount code SPRING20 you can use at checkout to save 20% .
Admit it, do you eat raw cookie dough? Have you ever run an obstacle course race, which one? Please share in the comments below — thanks, XOXO, Jennifer 

Add protein powder, almond meal and oat flour in bowl; stir to combine. Stir in chia seeds and flax seeds (if using a nut butter that already includes these seeds, simply omit these ingredients).

Add nut butter, 2 tablespoons of almond milk and stevia to bowl. Use spatula to combine well; mixture should be a bit crumbly, but hold together when pinched between fingers. If too dry, add additional almond milk a teaspoon at a time.

Stir in mini chocolate chips.

Roll approximately 1 tablespoon between palms of had to form ball; repeat with remaining dough.