Yup, I'm a serious snacker. But, I try my best to stay away from the sugary, salty, highly-processed stuff. Instead, I recover from my workouts, give myself an afternoon energy boost, and treat my late-night sweet tooth with small, protein-rich meals. Compared to carb-only snacks, higher protein options offer longer-lasting energy, regulate blood sugar and moderate hunger. Protein snacks are also super important for athletes; a 4:1 to 3:1 ratio carbohydrate-to-protein snack is what most experts recommend consuming within a 30 minute window of intense exercise. That's because the amino acids in protein help to rebuild damaged muscle tissue while encouraging the hormone activity needed to stimulate muscle growth. Aim for about 20 grams of protein at a time (or a little more depending on your size); anymore at one sitting and your body can't really process it all.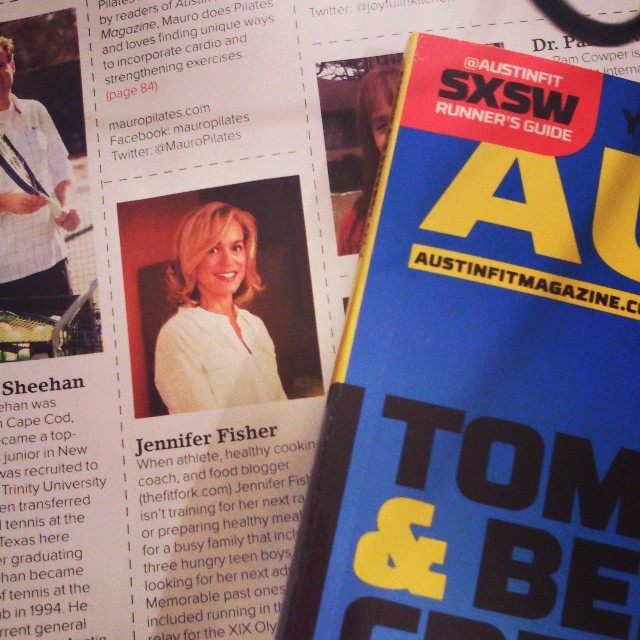 I explain all this in more detail and share five portable protein-packed snacks in the
March 2014 Issue of Austin Fit Magazine
— pick it up on stands here in Austin or read it online.  As a preview, I'll share one of these pumped-up protein snack that your mouth and your muscles will love.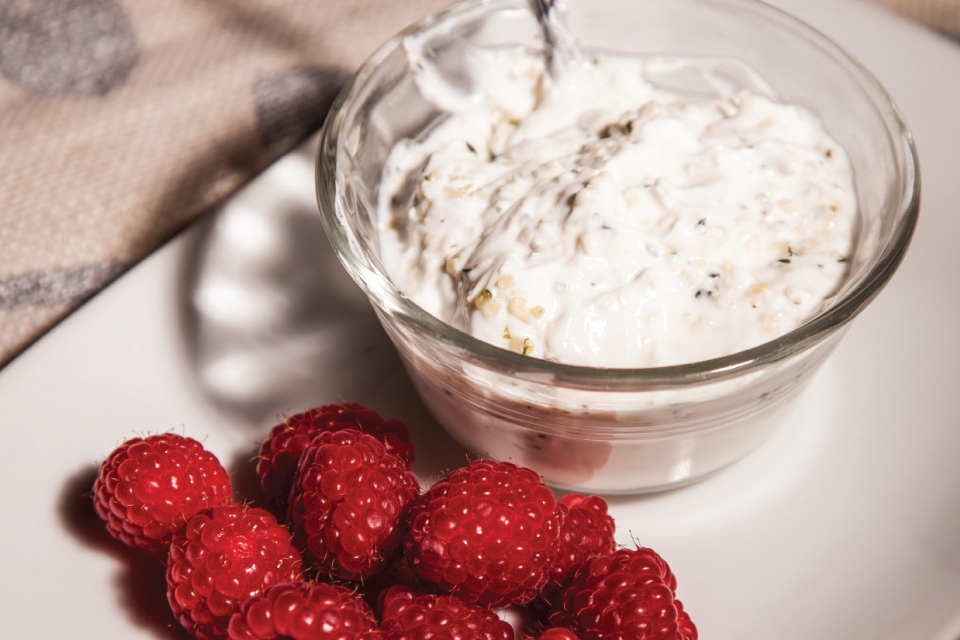 Hemp Heart & Berry Greek Yogurt
This is a go-to snack for me, there is absolutely no cooking – just a little stirring! Take a 6-ounce cup of plain nonfat Greek yogurt and stir in ¼ up of your favorite berries like blueberries, strawberries or raspberries. Sprinkle 1 tablespoon of raw shelled hemp seeds on top for a nutty, crunch protein bonus. If you've never munched on hemp seeds, you should start now. Hemp seeds lend a nutty flavor and robust texture to foods and provide a plant-based, complete chain of amino acids. Each single serving of this yummy yogurt snack has 184 calories and 23 grams of protein.
Check out my other healthy snack recipes at AustinFitMagazine.com
Garlicky Chili Chickpeas
Chocolate Almond Java Truffles
Blueberry Flax Microwave Mug Muffin
Lucky Lime Black-Eyed Pea Hummus
So, seriously, I need a lot of protein to pull off stunts like this at my age. Every Thursday, my friends and I think of a new challenge for our weekly "fit, fearless and forty-something" photo.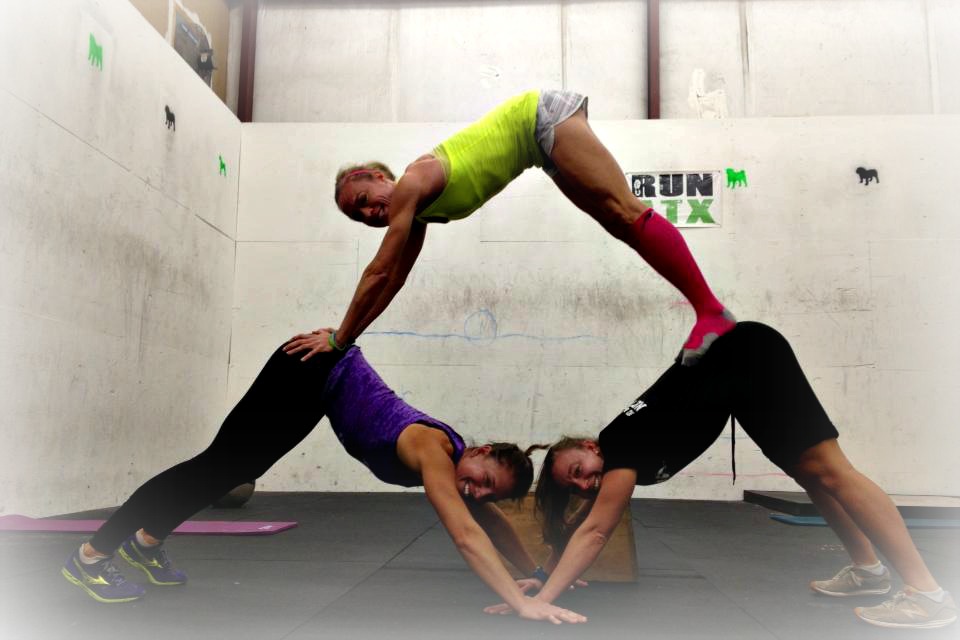 What protein snacks have you munched on this week? What have you done this week to get outside your comfort zone (and yet still have fun) this week?